Using a Natural Resource to Feed the State
When I was a child and deer season began, my father wore a lot of camouflage. He came and went during the weekends, leaving long before sunrise, and coming home smelling like campfire. I clearly remember a cold November night when I was 11, and he came home with a large deer in his truck. As I watched him dress the deer on the back porch he told me, "We never hunt something we're not going to use. We never let it go to waste."
I've always admired my father's respect for animals and that he only hunted for what we could eat. But as the deer population grows and thrives in Arkansas, some hunters find that even when bringing home only what they need, overpopulation still abounds.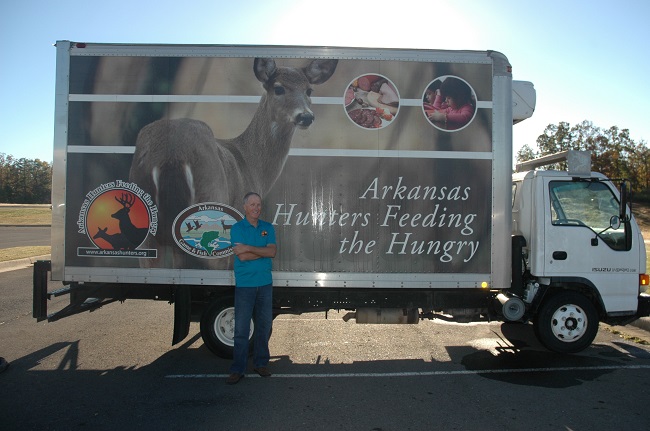 This is why Arkansas Hunters Feeding the Hungry (AHFH) has become the gold standard for providing hunters a way to give back to their communities, as well as helping with deer overpopulation.
AHFH began 17 years ago when Bob Barringer saw the abundant deer population in our state and the high poverty levels of some Arkansas communities and decided to create a non-profit that would provide solutions for both.
Thanks to AHFH there are 60 food processors across the state. Hunters donate venison, which is processed and given to food pantries free of charge. Hunters are able to take more deer than they might personally need, which keeps overpopulation in check and simultaneously provides food for the most vulnerable in our communities.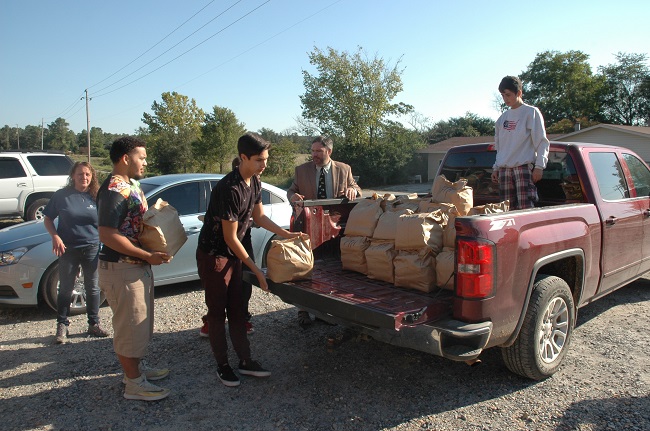 The organization works closely with food pantries, 60% of which are church led, enabling valuable food to be made available in places with real need. Additionally, they are expanding their work with schools, namely the Shirley School District's Backpack Program for children. Hunting and fishing enthusiasts can also support AHFH through monetary donations easily made when purchasing any license through The Arkansas Game and Fish Commission.
Food scarcity and insecurity in our state, while improving, is still shocking. Nationally, one in six Americans do not get enough food to eat, and here in Arkansas we are tied with Mississippi as the most food insecure state in the nation, with 19.2 percent of residents struggling with food scarcity within the last year.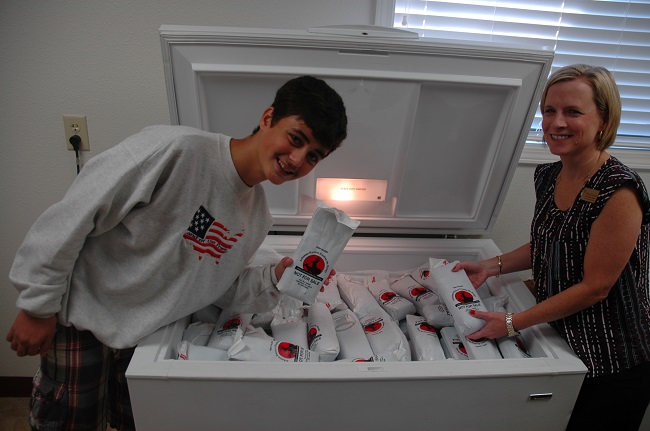 When I spoke with Ronnie Ritter, Executive Director of AHFH, it was easy to see the genuine enthusiasm and support he has for the needs of our state, its hunters, and this organization.
"I grew up hunting, Dad started taking me hunting when I was a boy. And now our organization is able to provide 50 to 60,000 pounds of venison per year. We're proud to be a statewide organization that works locally."
If you are a hunter, and interested in giving back to those less fortunate this holiday season, please consider donating your next deer (or other wild game) to Arkansas Hunters Feeding the Hungry. You can visit www.arkansashunters.org to find out where and how you can donate. If you need more information or to speak with someone personally, call (501) 282-0006.