You can almost feel the excitement in the air. It's Back-to-School time. Some parents fight back the tears as their babies begin kindergarten while seniors everywhere are eager to take their walk across the stage, to shake that hand, and feel the freedom of graduation.
Right next to them are anxious parents, wondering what will come next for the little cub they have held so closely in their den. Most likely what makes them more anxious than letting let go, is paying for the little birdies to stay out of the nest.
For many, the discussion about paying for college comes when the college visits begin. Others start making considerations when their child hits high school, and they know the "tuition line" is the looming light at the end of this high school tunnel. And yet others use that entrance into kindergarten or kindergarten graduation to remind them … "its time to start saving."
As parents, we want to offer our kids better than what we had. We want them to experience greater things, see the world, seek adventure, and yet we forget that one of the grandest adventures they will take, one that will shape much of who they become as an adult, requires more cash than any adventure we've paid for thus far.
Insert the Arkansas 529 GIFT Plans.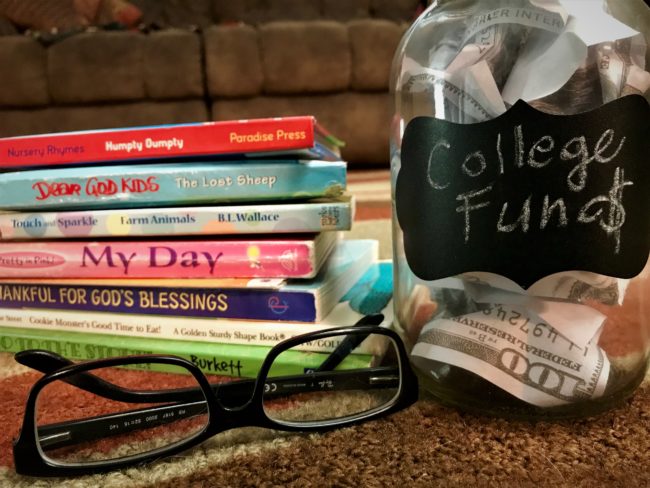 Last year, my husband and I became "Aunt" and "Uncle" for the first time. Later in the year, we added a second one to the bunch. And, at the beginning of this year, we added one of our own. While we feel the weight of diapers, cute clothes, swaddle blankets that will save the sleepless nights and all the colorful and noisy gadgets that will keep his development on par, we feel the weight of the big dreams we have for our little man.
We are both college graduates, but our path and plan to pay for it were very different. I was lucky, my grandfather set aside money for me in a fund, and I could use that to pay for some of my college expenses. With scholarships and work-study programs, this fund helped keep my parent's out-of-pocket expenses and my loan debt low. But my husband, while he did get a few scholarships and worked his way through college as well, his debt looked much different from mine, especially when you consider a Master's degree added in the mix.
Our dreams are large for our little man, and we want to help him achieve what his heart desires, but we also don't predict to be in a place where paying for college education won't put a burden on our family when that day finally comes. I can't do math in my head, and I'm usually stressed about finances, but I remember a couple of things from my Personal Finance class in college. Compoundable interest works to your advantage, and you can eat a big thing by taking small bites one at a time. In other words – doing a little bit along the way and investing it in a way that works in your favor. You will land where you want in the end.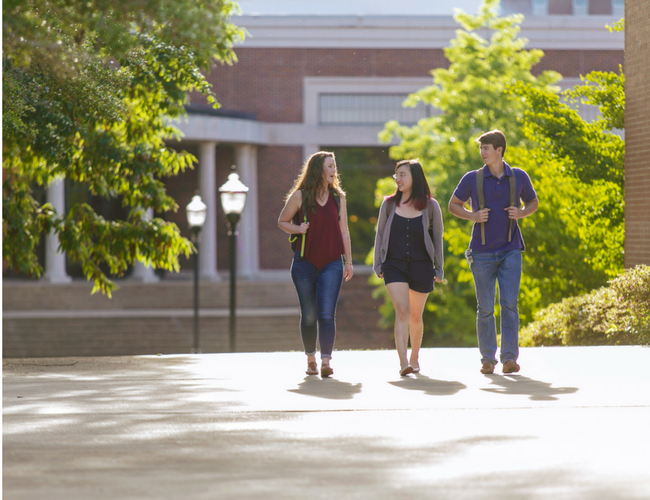 Photo courtesy of Ouachita Baptist University
Thankfully, Arkansas 529 GIFT plans make that easy, affordable, and doable TODAY.
What are Arkansas 529 GIFT Plans? College savings plans that allows you to invest money that will earn interest tax-free over time. And as long as you use it for tuition, you don't owe taxes on it when it's withdrawn. So, you save, and your savings and interest work for you. Of course, there are specific details involved that you should talk through with a tax or financial professional. As a parent, I see it as a way to invest in my kid's future and start receiving the benefits now. They also have different programs where you can base the income on the amount of time your child has left until college, or a higher earning risk if your financial tolerance allows.
To help celebrate the birthday of those nieces, we are opening Arkansas 529 GIFT plans in their names. We will add to it over the years by way of Christmas, Birthday and other special gifts. They will be surrounded by so many toys and clothes. What better way than to take the money we would spend on gifts and have it grow and build toward their futures? With as little as $10 per month or a one-time gift of $25, you can get started. Our son opened his first account to start adding money for college, seeded with $100 from my Papa who helped invest in my college.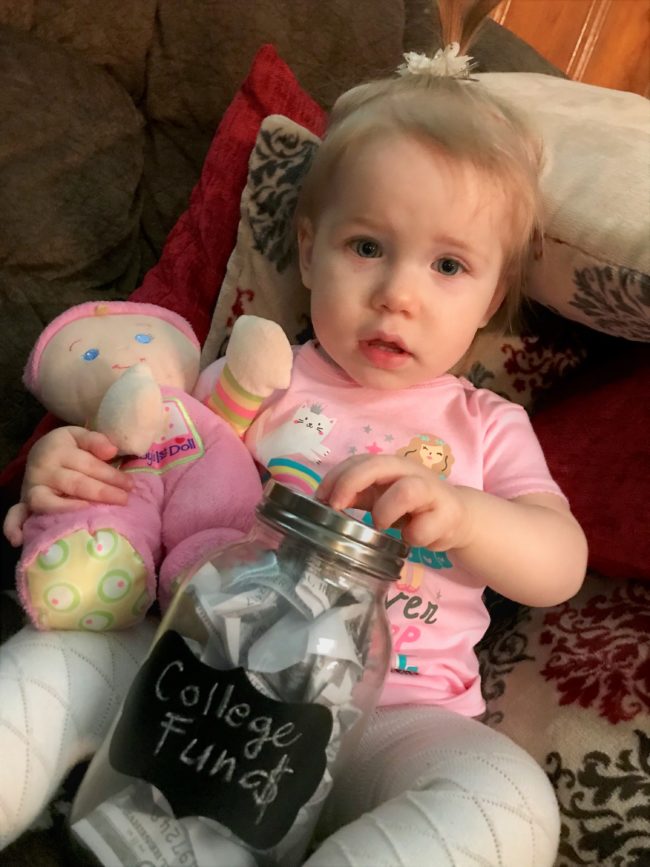 Arkansas 529 GIFT Plans are a great way to give a gift that will last forever. You can make one-time gifts or monthly contributions. Another feature that parents may like is you can send a link to your child's account for others to contribute through the Ugift program that allows others to contribute without needing to set up accounts of their own. This link can be included in an online invitation or sent separately to friends or family members.
Join our family in the challenge and commitment to keep education a priority and invest in the future!
For more information and specifics, visit arkansas529.org.
Cover image courtesy of Ouachita Baptist University.