We all know, on some level, that if something serious happened to the local cell phone towers or the satellites communicating with them, it would be almost impossible to connect with others in case of an emergency. But there are amateur radio operators across Arkansas and beyond who are ready to step in when our "modern" forms of communication become unreliable.
Mark Parmer, a member of the ARKAN radio club based in Springdale, got the "disaster relief bug" after spending time working in logistics at a large operation with the Arkansas Baptist Disaster Relief (ABDR) organization in south Texas. He went on to volunteer after hurricanes Katrina and Rita in 2005, serving as team leader for a rebuilding trip to Banda Ache, Indonesia after the tsunami there. Then, last year, he got the call from the ABDR again after hurricane Maria devastated Puerto Rico.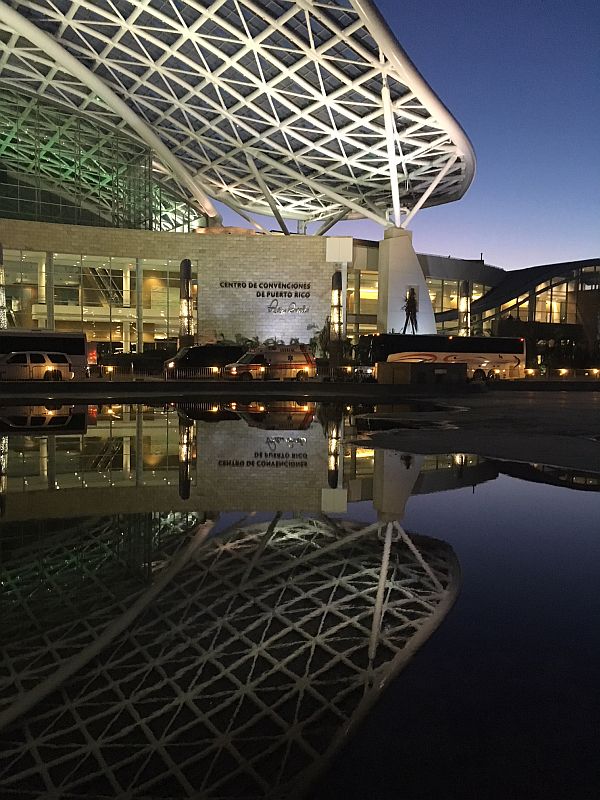 The invitation from the ABDR followed a request they received from the American Red Cross, who was already working with teams of radio operator volunteers on the island. The ARRL sent operators for a two-week stint immediately after the storm, so Mark was part of the team that went in to replace them.
Some of the radio infrastructure was back online when he arrived, so Mark and other volunteers performed tasks like monitoring the air traffic and repairing connections on mobile gear. The main focus of their work was relaying messages between the American Red Cross and FEMA and other agencies, and they worked closely with the local amateur radio community in Puerto Rico and southern Florida.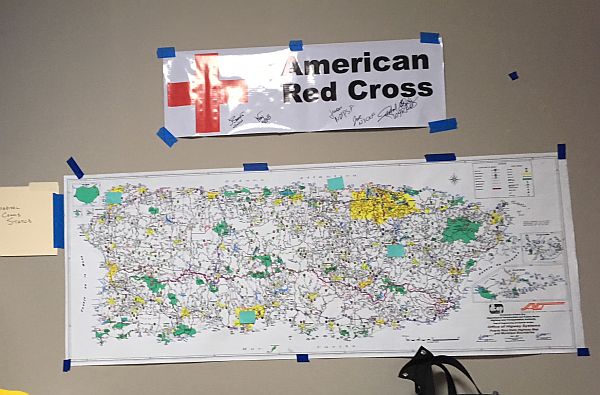 As of 2015, it is believed that there were over 700,000 amateur radio operators, or "hams", in the United States, and six million worldwide. In Arkansas, 29 amateur radio operator's clubs operate under the umbrella of the American Radio Relay League (ARRL), the national association for amateur radio. The oldest Arkansas-based club listed on the ARRL website was registered in 1950 at the University of Arkansas, and new clubs have been formed as recently as 2014.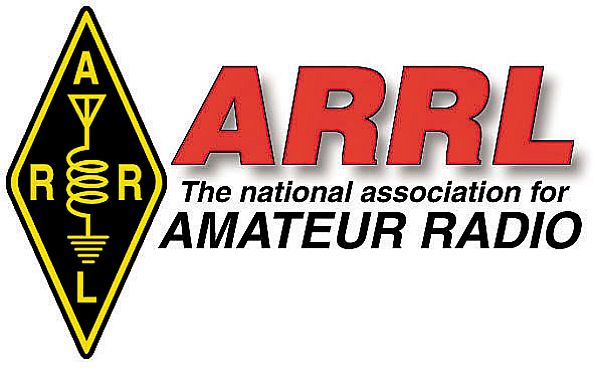 The idea of communicating with other operators across the country and around the world is appealing to many hams. It's like having a pen pal, but there's no wait time for a return letter, and it doesn't require overseas postage.
But many hams like Mark also see their hobby as a serious commitment to serving others. Since you can set up a ham radio operation anywhere, and they are relatively portable, they are one of the best ways for information to be disseminated when "modern" communication is offline due to a major weather or natural disaster event. Amateur radio operators can step in to assist with emergency communication efforts and to support public service and relief agencies providing help to those affected.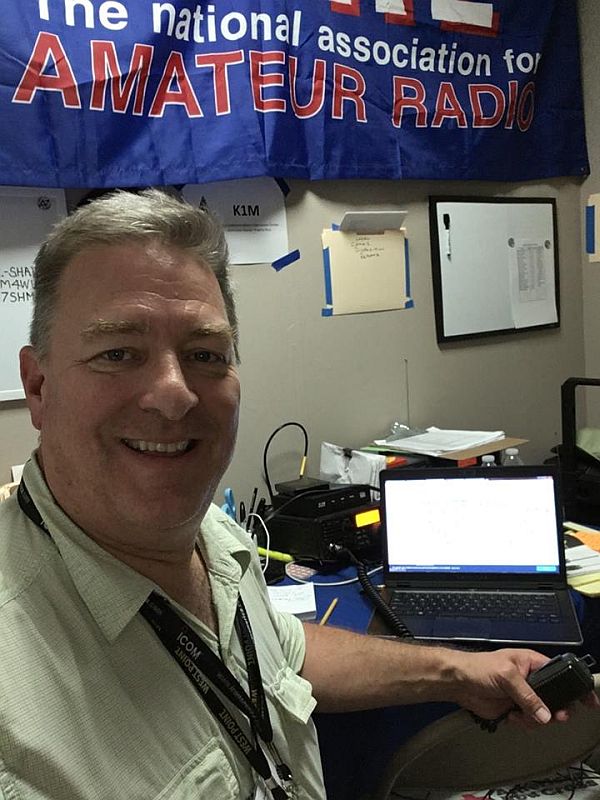 If you're interested in joining the network of amateur radio operators in your area, the first thing to do is obtain an amateur radio license from the Federal Communications Commission. Check the ARRL website to find a club near you (or check our list below if you're in Arkansas), and they can help you get started with study materials and exam information. Follow Mark's advice, and "Jump in! Find a mentor, get ready for an amateur radio test (easy!), and get on the air."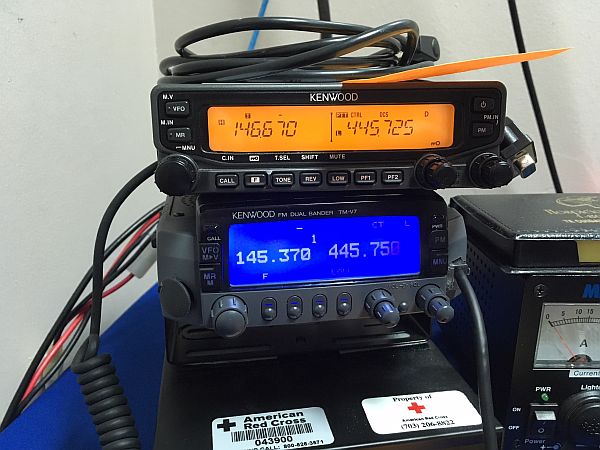 ARKANSAS AMATEUR RADIO CLUBS
GRAND PRAIRIE AMATEUR RADIO CLUB – City: Almyra, AR
DEGRAY AMATEUR RADIO CLUB – City: Arkadelphia, AR
BATESVILLE AREA RADIO CLUB – City: Batesville, AR
DIAMOND STATE COMMUNICATION SYSTEMS – City: Benton, AR
BENTON COUNTY RADIO OPERATORS – City: Bentonville, AR
CABOT S.T.A.R.S. CLUB – City: Cabot, AR
CROSS COUNTY AMATEUR RADIO CLUB – City: Cherry Valley, AR
FAULKNER COUNTY AMATEUR RADIO CLUB – City: Conway, AR
SOUTHWEST ARKANSAS RADIO CLUB – City: De Queen, AR
COLONY MOUNTAIN CONTEST CLUB – City: Dover, AR
THE NOISE BLANKERS RADIO GROUP – City: Elm Springs, AR
AMATEUR RADIO CLUB – UNIV. OF ARKANSAS – City: Fayetteville, AR
AMATEUR RADIO KLUB OF THE ARKANSAS NORTHWEST – City: Fayetteville, AR
FORT SMITH AREA AMATEUR RADIO CLUB – City: Fort Smith, AR
HOT SPRINGS VILLAGE AMATEUR RADIO CLUB – City: Hot Springs Village, AR
NORTHEAST ARKANSAS RADIO CLUB – City: Jonesboro, AR
NORTH CENTRAL AR AMATEUR RADIO SERVICE – City: Judsonia, AR
CENTRAL ARKANSAS RADIO EMERGENCY NET – City: Little Rock, AR 
ARKANSAS DIAMOND AMATEUR RADIO CLUB – City: Morrilton, AR
OZARK AMATEUR RADIO CLUB – City: Mountain Home, AR
RANDY GRIFFIN MEMORIAL RADIO CLUB – City: North Little Rock, AR
CAUHF GROUP – City: North Little Rock, AR
PINE BLUFF AMATEUR RADIO CLUB – City: Pine Bluff, AR
SPA AMATEUR RADIO ASSOCIATION – City: Royal, AR
ARKANSAS RIVER VALLEY AMATEUR RADIO FOUNDATION – City: Russellville, AR
SYLVAN HILLS MIDDLE SCHOOL AMATEUR RADIO – City: Sherwood, AR
NOISE BLANKERS RADIO GROUP – City: Springdale, AR
LAWRENCE COUNTY AMATEUR RADIO CLUB, INC. – City: Walnut Ridge, AR
ARKANSAS DX ASSOCIATION – City: White Hall, AR
Header image by Paul L. McCord Jr., CC by 2.0