Eggshells Kitchen Co. has long been a favorite spot for Little Rock area foodies in need of just about anything related to food and drink. The locally-owned kitchen store features all kinds of gourmet foods and kitchen necessities and gadgets, as well as gifts galore.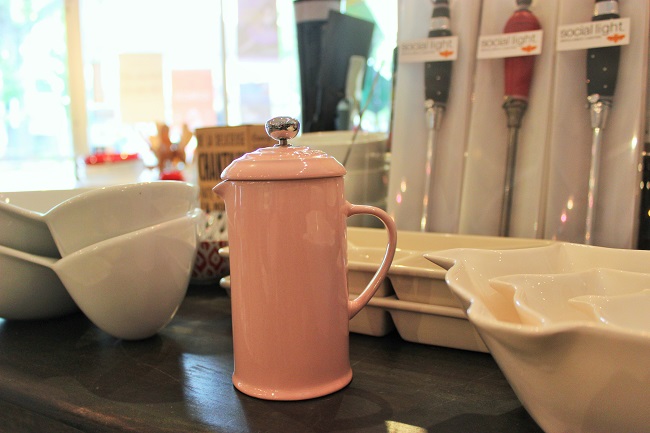 From national brands like Le Creuset, Cuisinart, and Stonewall Kitchen to area artisans like Izard Chocolate, Lambrecht Gourmet Toffee, Rozark Coffee, and Pink House Alchemy, Eggshells Kitchen Co. has an amazing selection of items, all set in a warm, cozy environment with a friendly staff to guide you through the shopping experience.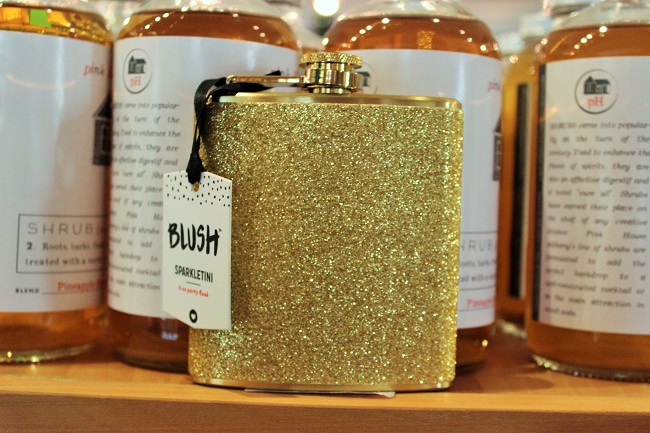 "My staff is knowledgeable and quick to offer advice, guidance and tips to make life in the kitchen easier and more fun! With many of the local and small-batch products that we carry, we love to share the makers' stories," says owner Lindsey Gray.
And while the actual store is a wonderful place to spend 30 minutes browsing around, Eggshells does a tremendous amount of business through its online store, especially during current the holiday season. Customers should keep an eye out for specials throughout the month of December leading up to Christmas. Eggshells is currently doing the "12 Days of Christmas" special, which is a different discount each day inspired by the song, now through December 12. There will be other events and specials that pop up, and the best way to keep up is to follow them on social media and join their email list.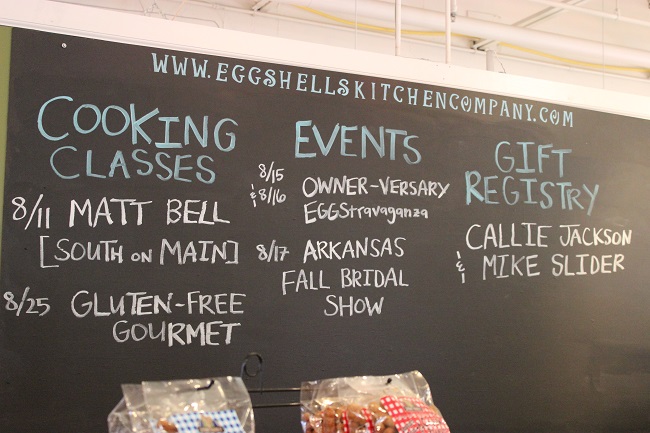 Another reason to check out Eggshells is for the fun and educational after hour cooking classes offered right inside the store with some of the very best chefs, mixologists, and artisans in town.
"In January, we have Clean-Eating Meal Prep with Elizabeth Finch, Sliders with Chef Ken Dempsey, Brunch with Chef Amanda Ivy, Savory Chocolate Cooking with Carmen Portillo, and a Chinese Cooking Kids class. In February, there's Mardi Gras with Chef Mindy Mitchell, a Riedel Wine seminar, and others to be announced! We offer a relaxed atmosphere where guests are greeted with a glass of wine, led through recipes from their favorite chefs, and given a chance to visit and pick the chef's brain. Most classes are more demonstrative, but we have hands-on occasionally as well," says Gray.
It's easy to see how Eggshell Kitchen Co. has a little something for everyone, which, given the time of year, could make shopping a one-stop experience.
That sounds like a happy holiday.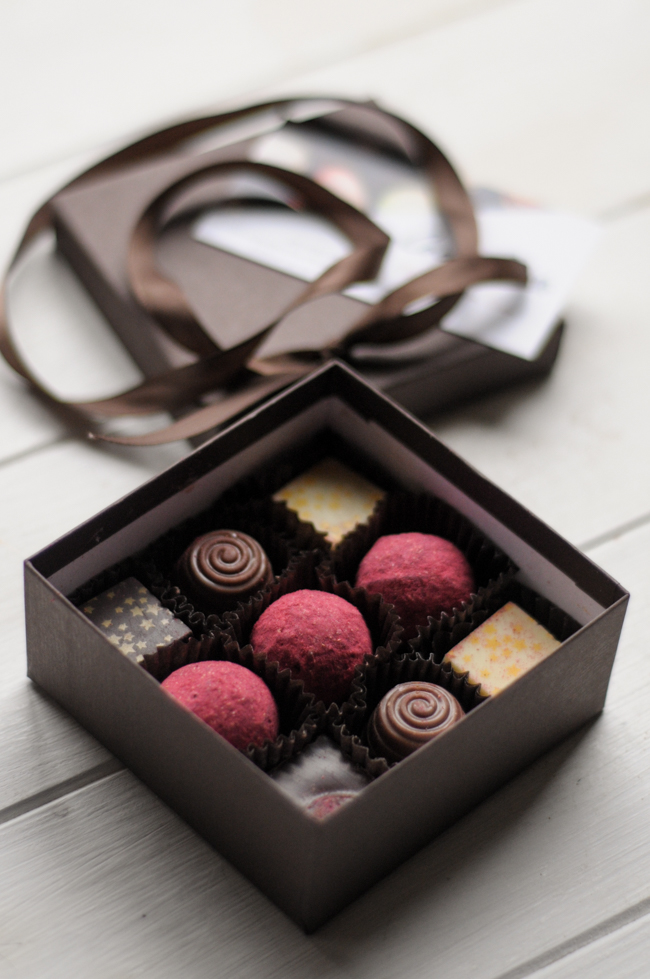 Some Local Products Found at Eggshells
JK woodworking, Cocoa Belle, Cotham and Ferneau seasonings, Wicked Mix, War Eagle Mill, House of Webster, Subiaco Monk Sauce, and Mount Olive Smoked Pepper.
Did You Know?
Eggshells offers free gift wrapping at the store.
Eggshells Kitchen Co.
5501 Kavanaugh Blvd (Little Rock)
(501) 712-5390
Hours: Monday-Friday 10 a.n.-5:30 p.m.; Saturday 10 a.m.-5 p.m.; Closed Sunday