Eureka Springs has been a very popular resort town and vacation destination since the 1800s. Known for its Victorian architecture, natural treasures and as a haven for artists, you might be surprised there are plenty of other unique treasures in Eureka Springs.
One of those treasures is Fresh Harvest. Tucked away in a small shopping center, they offer a tasting experience you won't find anywhere else close by; it's one of the largest in the South. They offer unique combinations of the highest quality olive oil and balsamic vinegars you can purchase. These are nothing like the oils you can purchase in local stores.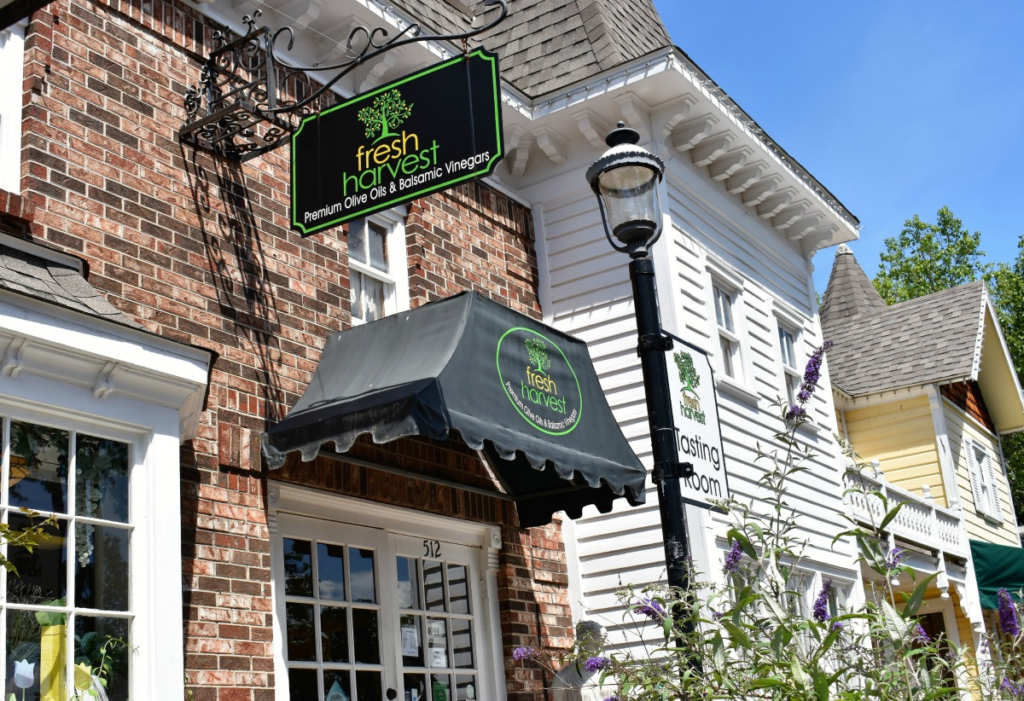 Troy Johnson and Steve Ketchersid came from the San Francisco Bay area to Eureka Springs and created Fresh Harvest in October 2012 from their own love of high-quality infused olive oils. They were having large shipments of oils sent in from a shop where their passion began out West. They decided to take a gamble when opening up Fresh Harvest to see if the community would also share their passion. They have continued to grow and be successful since the community welcomed them with open arms.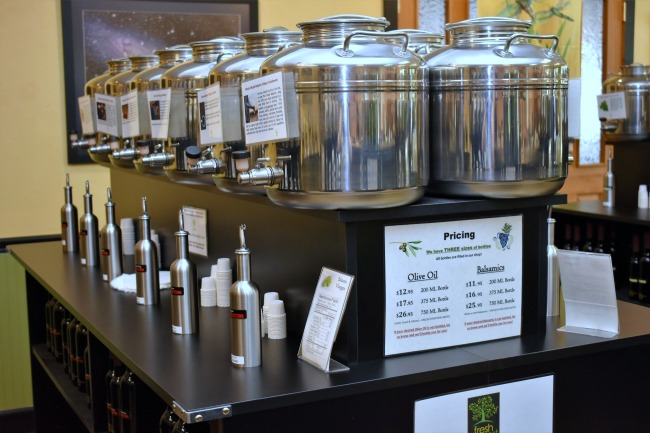 Once you try the various flavors of infused olive oils and taste the quality difference, you will understand why. Through independent testing, about 70 percent of the extra virgin olive oils bought in stores has been found to be canola oil with olive oil added. Fresh Harvest works in close partnerships with family suppliers with farmers in both hemispheres to have access to the freshest olive oil year-round. The family suppliers manage the farming methods, the harvest and the crush time, which allows for the fruit to be pressed at just the right time and conditions.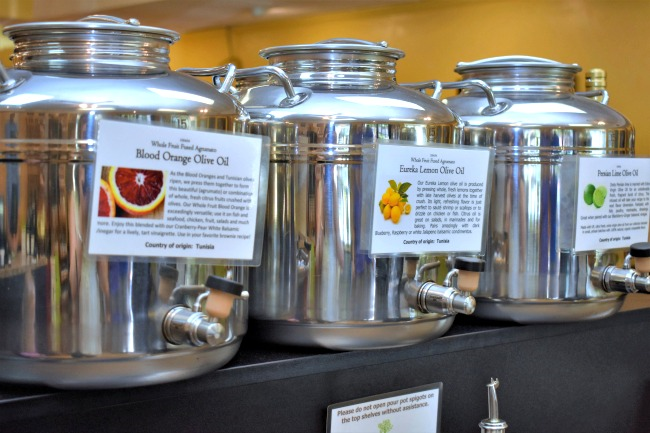 Inside their shop you can have a tasting tour, that is much like a wine tasting where you can sip and try various varieties of fused and infused extra virgin olive oils and balsamic vinegar. There are hundreds of varieties of olives that vary in color, texture and flavor based on factors such as where it is grown, the climate of the growing conditions and the type of olive it is. Combine that with infused fruit and herb combinations and you can sample over 60 varieties in their store.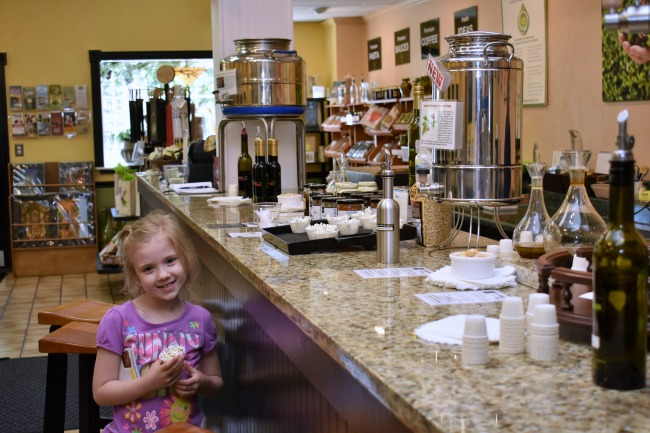 My daughter came with me and tried out several varieties. Her favorite was the Buttered Extra Virgin Olive Oil because, over popcorn, it tasted like butter, which she is unable to have with her dairy allergy. The Eureka Lemon Olive Oil was delicious and would be phenomenal to use when baking fish. The Fig Balsamic Vinegar was also flavorful and would make a divine salad dressing. The various varieties of oils and vinegar allow you to add a deep flavor to dishes in a healthier way.
They have truffle oils and nut oils as well as fresh pasta, herbs and olive oil soaps for purchase. If Eureka Springs is on your destination list, be sure to stop in for a tasting at Fresh Harvest. You might discover a love of real olive oils and be inspired to try new recipes.