I had been a loyal subscriber to Grass Roots Farmers' Cooperative a few years back, getting boxes of meat delivered straight to my doorstep every month. But, as so often happens, life got a little crazy. My family moved across town to a new house, and during this transitional period, I put my subscription on hold. Unfortunately, this lasted for far too long. But the turn of the 2019 calendar year and desire for healthier eating inspired my return to Grass Roots.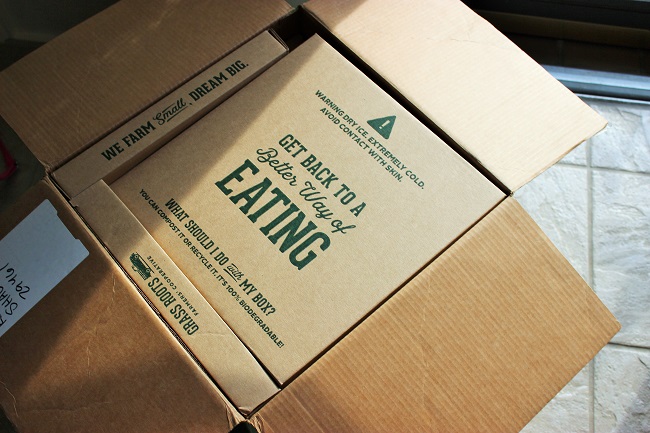 What I found when I came back to the farmer-owned cooperative that specializes in hands-on, craft processing, was both a new website and ordering process. Gone is the subscription-based program, in favor of an order-as-you-need basis. Admittedly, both were welcome changes, but my main draw to Grass Roots was the quality products and overall positive mentality of the cooperative. It is plastered front-and-center on the website:
We're proud of our animals and the farmers who raise them to the highest standards. All of our animals are on pasture, all the time. Out of respect for the land and the animal, our farmers use small-batch, regenerative farming that not only provides a healthy outdoor life for our animals, it builds soil for generations to come. What results is profoundly better tasting, more nutritious meat that's also good for the environment.
I can certainly vouch for the "better tasting" aspect, as everything I've ordered through the years has been absolutely fantastic. Products have no GMOs, no hormones, no antibiotics, no pesticides, and are pastured raised. Items include grass-fed, grass-finished beef, pastured poultry, and forested pork.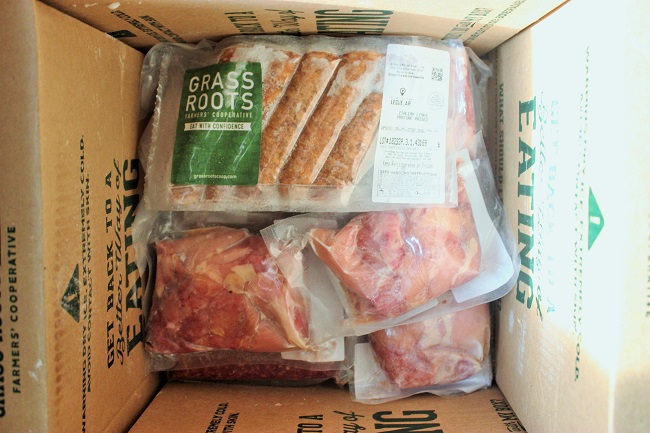 And the selection is off the charts. Frozen items like ground chicken, turkey wings, whole chickens, bratwurst, ribeyes, ground beef, beef shanks, New York strips, chorizo, chicken breasts, ham, and Italian sausage land on your doorstep in beautiful, well-insulated boxes that are professionally packed. From opening the meat-filled box to slicing into that roasted Falling Sky Farm chicken, the entire process from start to finish is delightful.
Grass Roots' motto is, "Real Meat, Raised Right." From the taste of things, I agree with it.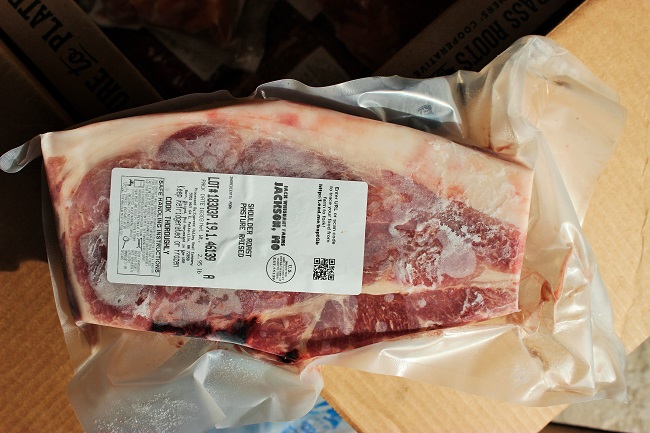 Did You Know?
Grass Roots has a new loyalty program called Real Rewards. Customers can earn points for every dollar spent and can redeem those points at any time during checkout. Watch for updates and on how to earn double points on special offers. Also, all new members get $50 off their first order. Need a good recipe for the meats? The website has that too.
Current Participating Farms
Free Birds Farm (AR), Heifer Ranch (AR), Farm on Mill Creek Meadow (AR), Falling Sky Farm (AR), The Other Side Farm (AR), Nash Cattle Ranch (AR), Rabbit Ridge Farms (AR), Dettelbach Farms (AR), Fresh Food Farm (AR), Marksbury Farms (KY), Clark Family Farms (KY), Martin Family Farms (KY), Redger Farms (KS), Gibson Farms (NC), Dobson Farm (NC), Stauffer Farms (MO), Walking D Farms (TX), Heritage Valley Farms (TX).