Jo Ellis, the executive director of Make.Do., believes that creativity and sense of identity are intrinsically linked. She also recognizes that although Searcy – where Make.Do. is based – is a small town, it can still be hard to form community, because sometimes, "it feels like everyone else already knows each other and can be difficult to push your way into existing circles."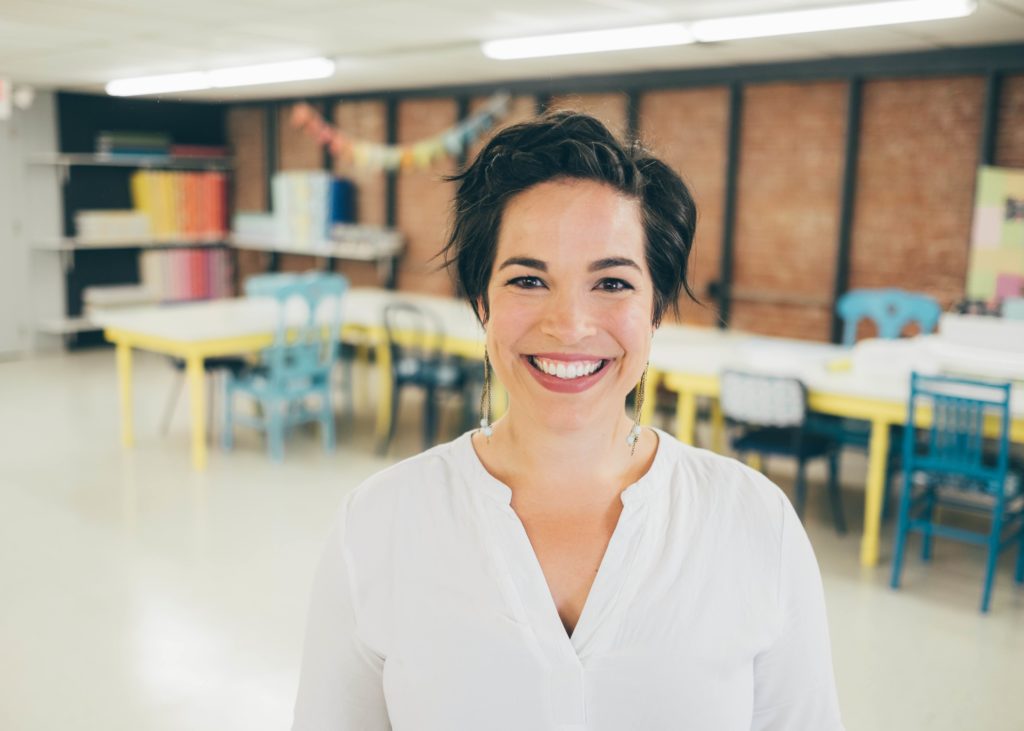 As a result, her nonprofit addresses both issues. Since opening in March 2017, Make.Do.'s mission is to build a creative community through the craft of sewing. Classes have included embroidery, t-shirt quilting and knitting. Ellis says anything with hand embroidery tends to be popular, and the learn-to-quilt and kids' classes are also a big hit.
Machines, fabric and supplies are provided, and groups can also book private parties for events like birthdays, baby showers or supper clubs.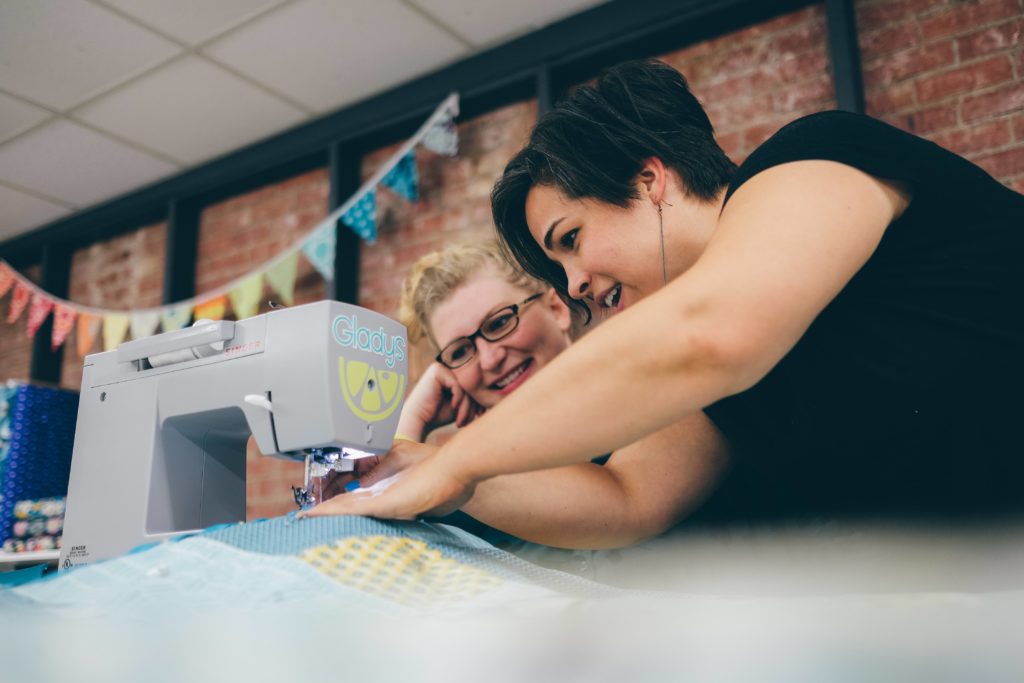 According to Ellis, "Creativity restores identity by challenging conformity and helping us see the beauty in our uniqueness." This can be particularly important for young women, who make up a large part of her audience.
Erica Goodwin, whose 14-year-old daughter did a pop-up craft with two friends before Valentine's Day, says, "They were so fun to watch and listen to, and had a great day together. Jo's place is full of love and color, inspires creativity, and fosters conversation."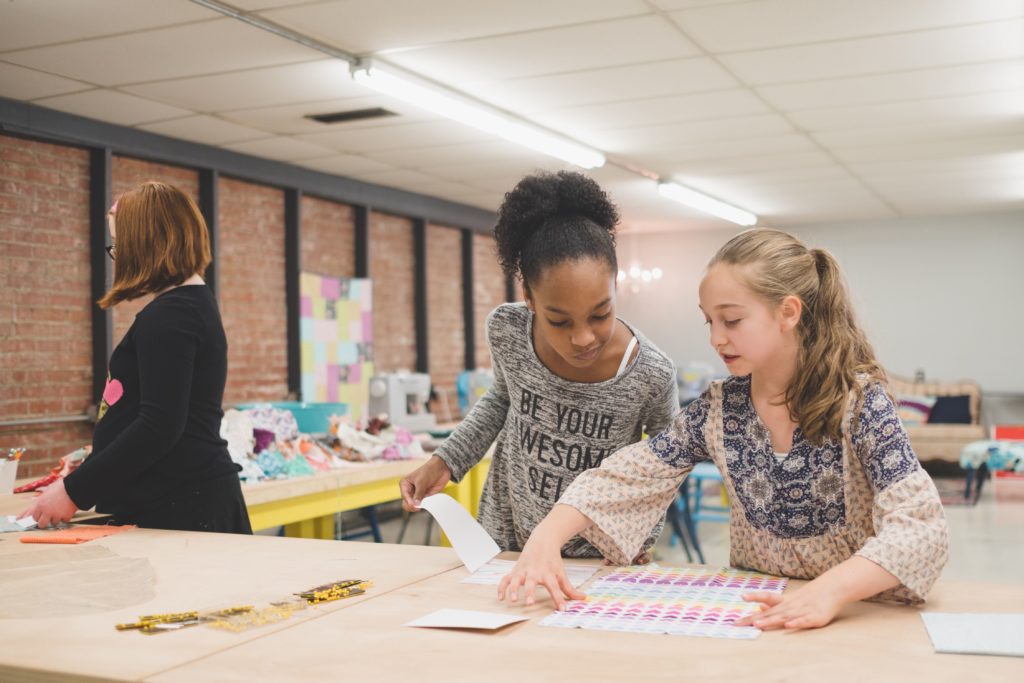 Explains Ellis, "Recognizing our identity, value and purpose is important because it makes us kinder – to ourselves and others – and less critical; it helps us accept the things we see as shortcomings; it gives us a broader perspective; and it helps us appreciate others and not feel threatened by the ways they are different than us because we begin to understand that everyone has their own identity, their own value, their own purpose. This is really hard. And really important."
She points to a recent kids' class in which students expressed perceived value in their finished products. "We were making pillowcases. As one girl was finishing the last seam of her pillow, I heard her say, 'I am incredibly awesome.' She was so proud of herself and the thing she had just made."
Ellis says that often in the middle of a project, kids will acknowledge for whom they are making the item and express excitement at the prospect of giving it to them. "They recognize that their creativity can have a positive impact on someone else," she says.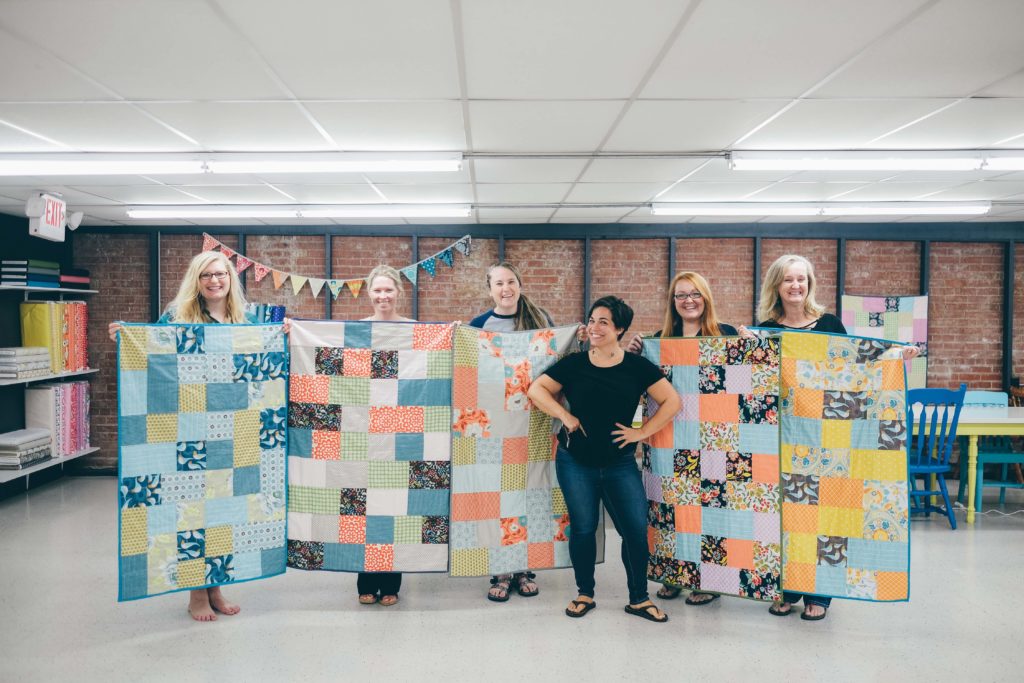 These workshops have also proven to be beneficial for women who may be in particular need of this type of empowerment.
Stephanie O'Brian of Searcy leads a group of women called SASSY, who have all been sexually assaulted at some point in their lives. "When that happens to a person, they are often stripped of both the desire to be expressive and creating and the belief they are even capable," O'Brian explains. "The ladies of SASSY have learned hand-lettering as well as cross-stitching from Jo. So often in group, we sit in a circle and talk and process. But going to Make. Do. gets us up and out – and that is what I want for these women, to get up and starting living out their lives once more."
Make.Do. also partners directly with organizations such as Hope Cottage, a local nonprofit women's shelter, to support a creative platform for personal development and building relationships in a new community. Ellis also says she's looking for ways to get residents from Jacob's Place transitional shelter and Hope Cottage women's shelter into community at Make.Do.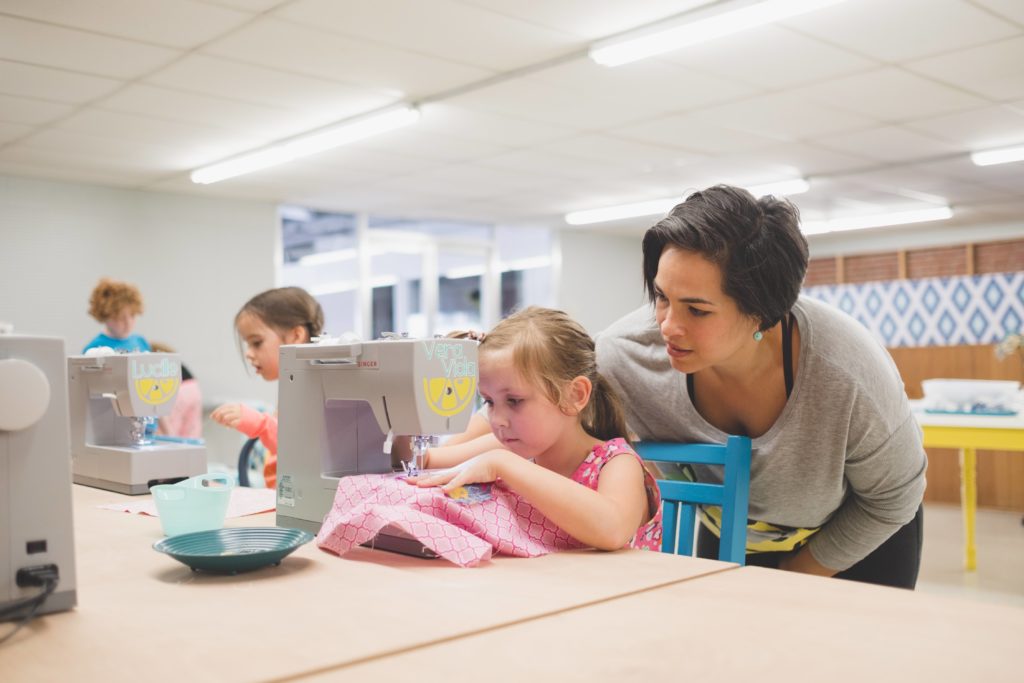 This summer, Make.Do.'s focus will be on providing creative opportunities for kids and parents while school is out.
"It might sound dramatic to say that quilting changed my life, but it's true," Ellis explains of her passion and motivation for Make.Do. Quilting has taught me patience, persistence and precision. It's taught me that perfection isn't necessary because everything comes out in the wash. It's given me an outlet for my creativity and a deep appreciation for the creativity of others. Quilting makes me feel capable. It gives me an avenue to bless others. Above all, quilting has opened my heart to a deeper understanding of how the Creator can look at Creation and emphatically say, "It is good!" Come let quilting change your life. It's very dramatic. And very worthwhile!"
Photos courtesy of Ashel Parsons