From the street, Marshall Dry Goods looks like any old warehouse or department store. The signage doesn't include a logo or any pretty colors. Besides the giant letters spelling out "FABRIC," there isn't much to indicate the fabric-lovers paradise that lies behind the plate glass windows and metal facade. Marshall Dry Goods holds one of the largest inventories of woven cotton and poly cotton fabrics in the world, and they are open to the public.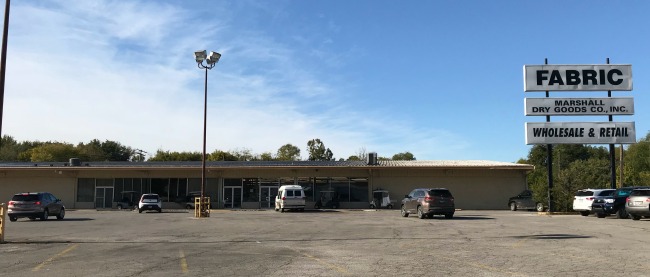 Now owned and operated by father and son, Larry and Marshall Bentley, Marshall Dry Goods opened in 1944 as a general merchandise store. Hassell Marshall (Marshall Bentley's grandfather) sold a variety of dry goods such as coats, blankets, denim, ladies dresses and socks. The original store, which provided inventory to Sam Walton of Walmart, carried some fabric, but it made up only 3% of the inventory.
The Bentleys took over the store in 1985 and Marshall had the vision to begin transitioning their inventory away from traditional dry goods and more toward fabric.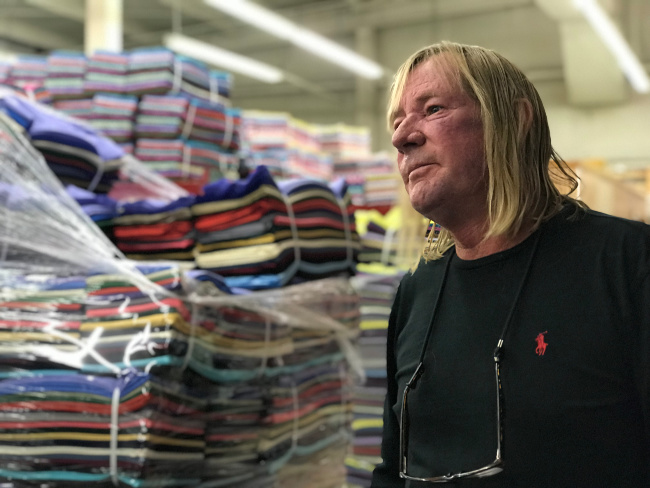 "I have always had an interest in fabric. I've worked in the store since I was about ten, but I wasn't interested in jeans and coats. Fabric just appealed to me."
As the Bentleys inventory grew their need for more space led them to change locations several times. Since 2000, they have operated out of a warehouse located at the end of Main Street in downtown Batesville. The 130,000 square foot space is a far cry from the original store which operated out of a building in Hassell Marshall's backyard.
The Bentleys slowly increased their inventory of fabric and decreased other items. Fabric now makes up about 95% of the inventory with the other 5% in sewing notions and sundries. With more than 6 million yards of fabric in stock, it's no wonder that their customer base spans the entire world. Marshall Dry Goods ships fabric to over 15 thousand wholesale customers on a regular basis and has had in-store visitors from all 50 states, every province in Canada, Mexico and a host of other countries.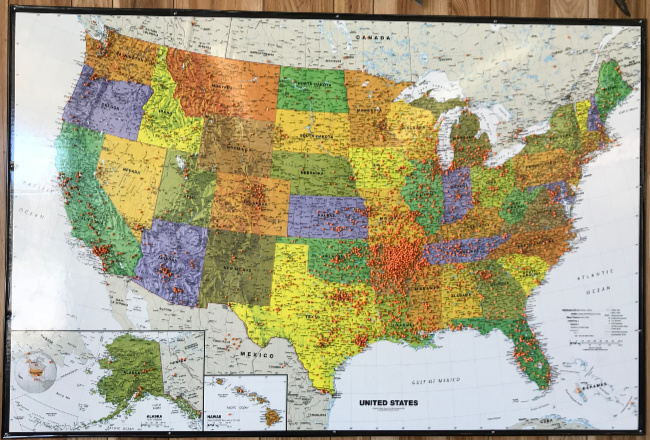 As interest in fabric grew and Marshall Dry Goods established themselves in the industry, Marshall Bentley developed an interest in designing their own line of fabrics.
"I realized it was more cost effective for me to design my own fabric patterns. I began to get an idea for what customers were looking for. I found design inspiration on wallpaper, in elevators and even in bathrooms. I once even paid good money to buy the shirt off a woman's back when I saw something that inspired me. She ran uptown to buy a new shirt and was back in 15 minutes."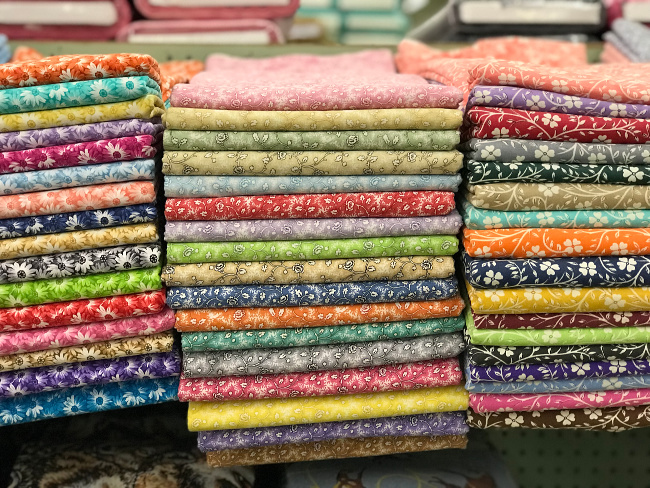 Marshall's inspiration is translated to a design motif that can be printed on to fabric. He works with individuals in New York and Ohio who will create the design on a computer and size it to his specifications. Once the motif is complete, they can then create a variety of different colorways from a single design. Bentley watches the cotton market closely to purchase cotton at the best price, ensuring that he can continue to offer a quality and super-affordable finished product to his customers.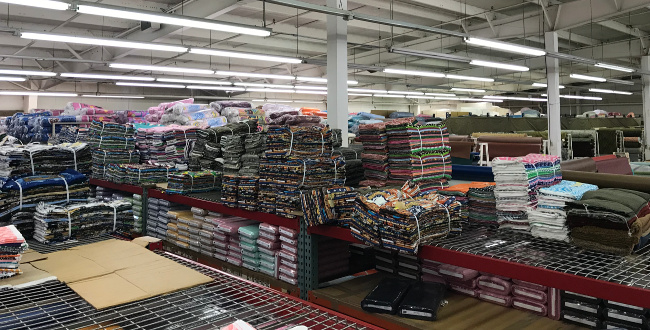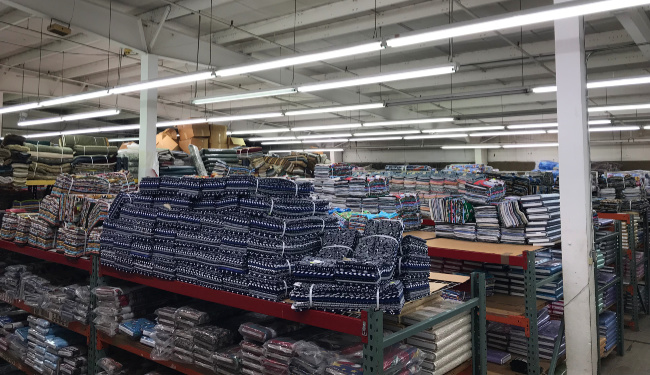 In addition to fabrics from a variety of other popular designers, Marshall Dry Goods stocks around 27 thousand of Marshall Bentley's original designs.
It is unlikely that fabric will ever go out of style, and even in a changing economy, the Bentleys have seen their business grow and flourish. Marshall Bentley doesn't foresee the industry fading any time soon.
"A good print is a good print, and you will print it till you die." Marshall Bentley continues, "Fabric is multifunctional. Not only is it needed for clothing, but also for quilts, home décor, purses, handbags and even the scrubs that doctors and nurses wear. I see our fabrics everywhere."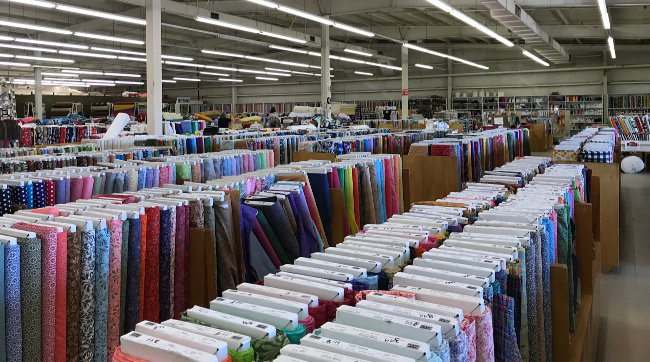 Marshall Dry Goods has 32 full-time employees who keep both the wholesale and retail sides of business running smoothly. Local customers can purchase fabric by the yard in the retail section of the store at prices that are incredibly low. Individuals may also buy entire bolts of fabric at wholesale prices but must pay sales tax. It is unlikely that anyone looking for fabric would walk out of Marshall Dry Goods empty-handed. The selection is enormous, and the prices are unbeatable. Online sales make up a significant portion of sales, and they offer both retail and wholesale options online.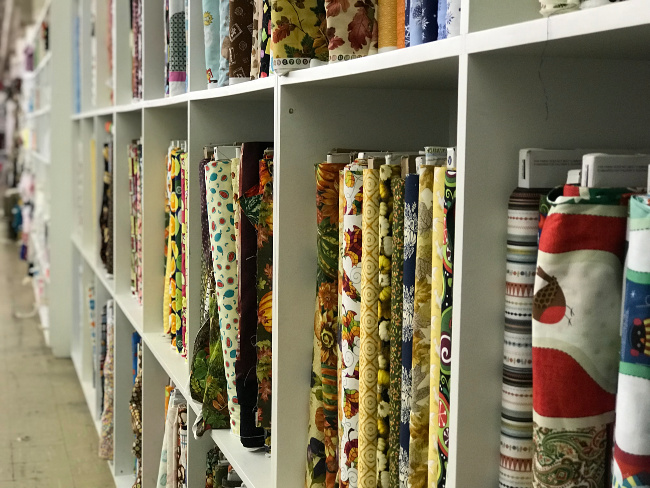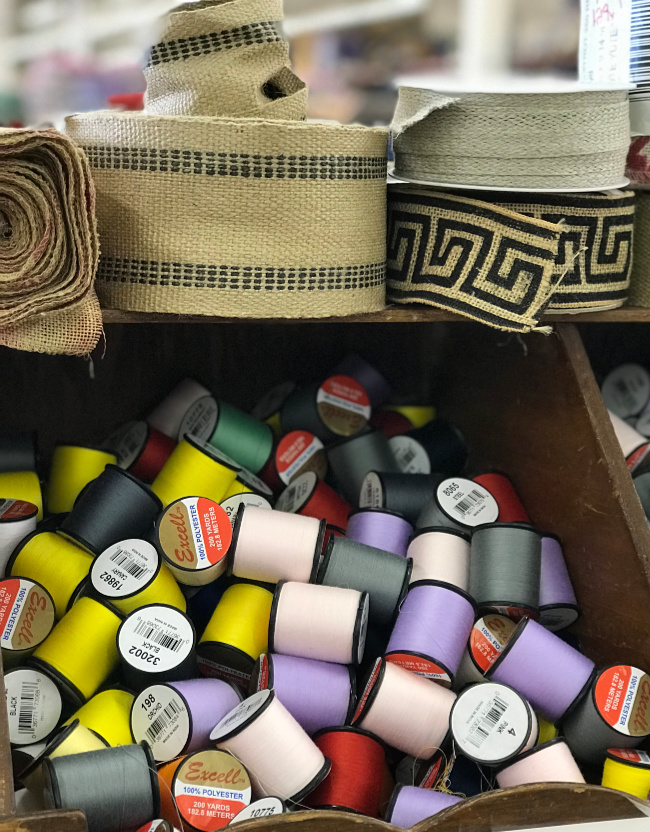 If you need fabric, a trip to Marshall Dry Goods is an experience you won't soon forget. You can shop in-store at 310 W. Main Street in Batesville or online at MarshallDryGoods.com. They now offer gift cards which are perfect for the upcoming holiday season. Those interested in wholesale fabric can visit MarshallDryGoodsWholesale.com. You can also find Marshall Dry Goods on Facebook.