When warm weather hits, I'm antsy to get outside and enjoy everything spring has to offer: budding trees and colorful flowers, the scent of blossoms and rain showers, and the taste of freshly grown produce only spring can bring.
This year, Northwest Arkansas will be a little fresher with the opening of Mill Street Market in downtown Springdale on April 30th. Mill Street Market is a brand new farmers market with an eye on becoming a destination market in Northwest Arkansas.
Master gardener Tiffany Selvey and her husband James decided to launch the market after offering fresh produce from their own urban garden in Springdale for several years. The Selveys wanted to give gardeners, farmers and crafters in the area the opportunity to come together and sell their locally produced goods. As downtown Springdale undergoes an unprecedented revitalization, Mill Street Market is the perfect addition to the exciting renewal.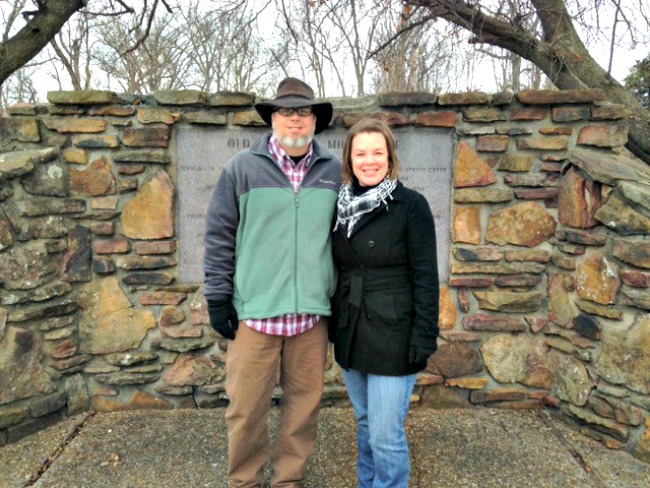 It's not easy growing a market from the ground up, but the Selveys have worked hand in hand with the city of Springdale to create something new people of all ages will enjoy. "We've had tremendous support from Springdale, the city and the downtown alliance," Tiffany says. "It's been a wonderful experience from the beginning."
Once Tiffany had the go ahead from the city of Springdale, they agreed on a green space just off of Mill Street and next to the Shiloh Museum and the Razorback Greenway. The location guarantees easy access to trail users as well as local residents, and visitors to Springdale can take in the market and visit the downtown shops or museum.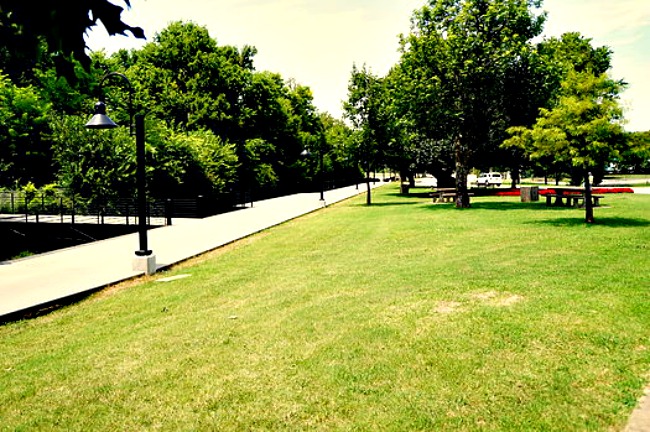 The response to the Selveys' vision has been overwhelming. Tiffany originally planned on 15 to 20 vendors, but Mill Street Market will open the season with 33 vendors April 30. The list of vendors is tantalizing, ranging from freshly grown produce, eggs, mushrooms and flowers, to grass raised beef, lamb and locally made cheese from grass fed cows.
In keeping with their destination market theme, the Selveys have also included a wide variety of booths offering hand-crafted products as well. Handmade jewelry, purses and aprons, locally made pottery items like coffee mugs, plates and bowls, Mill Street Market shirts and natural personal care products can all be found at the market along with your fresh grocery needs.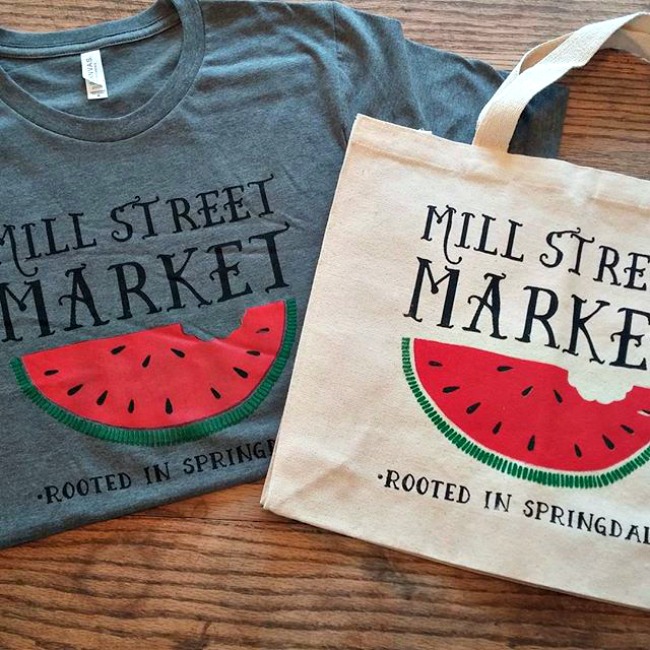 To tempt the palate, cakes, pies and even freshly baked doggie treats will be available. Market goers can sip coffee and enjoy hot food from on-site food trucks, and kids can have their faces painted while parents and grandparents peruse the booths.
One of Tiffany's goals in designing Mill Street Market is providing a place where fresh, sustainably grown produce can be available to the entire community. In keeping with that theme, Mill Street will accept SNAP benefits and has been working with Feed Communities to provide access to fresh, healthy produce to the diverse population of Northwest Arkansas.
Tiffany and James are both animal lovers, and the market will reflect their love and commitment to animals in several ways. The market will be dog-friendly and local animal non-profits will be on hand each week to provide information and education about pet adoptions.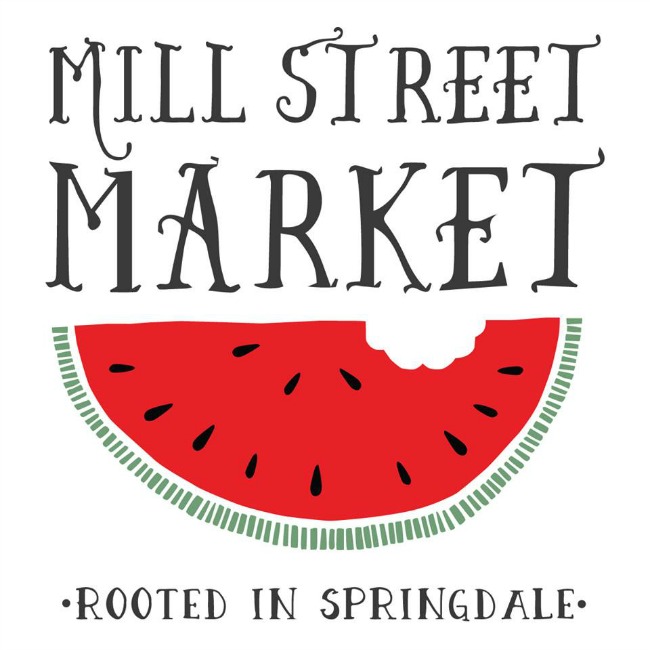 Mill Street Market opens Saturday, April 30th, from 8 a.m. to 1 p.m. and will continue every Saturday through Oct. 16. In addition, they'll hold Tuesday market nights from 5-8 p.m. each week.
You can find more information on Mill Street Market at millstmarket.com, including a complete vendor list, parking information and a market blog, as well as the opportunity to follow the market on a variety of social media platforms.
See you at the market!
Photos by Mill Street Market and used with permission.