Food waste and the methods we are taking to curtail it are important issues. Fortunately, there's one organization in North Little Rock that's playing a big part in creating a positive change. Check out this interview with Sylvia Blain, executive director of Potluck Food Rescue.
For someone who's never heard of Potluck Food Rescue, could you briefly describe what the organization does and its overall mission?
Potluck's mission is simple. Save good food from being wasted and serve it to hungry people. Potluck has an army of dedicated food donors from which we harvest unserved but GOOD food. Our small fleet of vans is out Monday through Friday picking up food and bringing it back to Potluck headquarters for storage until distribution. Our hunger relief agencies are scheduled for pick-ups at the warehouse on a daily basis. We currently serve 23 different entities that are addressing hunger in Central Arkansas as either a part of their mission or their sole mission.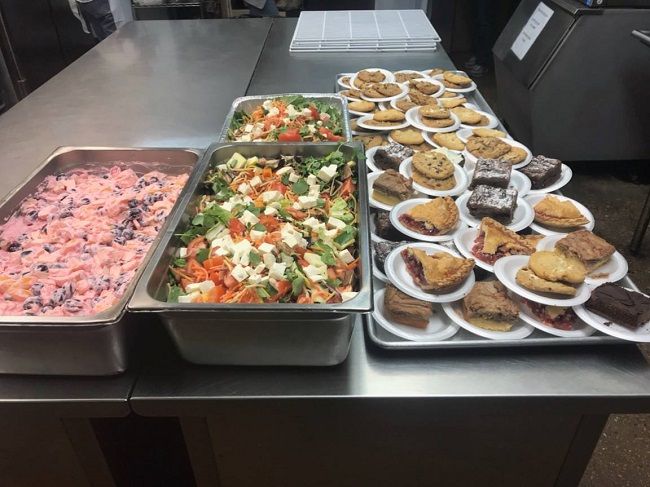 How long has PFR been around?
Potluck Food Rescue has been fighting hunger through food waste since 1989. 2019 will be our 30 year anniversary. Keep an eye out for a new look and an expanded mission in the coming year!
What's typically a bigger challenge, finding restaurants to participate in the program our having the volunteers to pick up and distribute the donated food to the right locations?
Without a doubt, the biggest challenge is encouraging commercial kitchens and grocery stores to participate. There are a lot of misconceptions out there about liability. Food donors are protected from litigation by the Bill Emerson Good Samaritan Act. I am happy to share that information with anyone that might be interested in joining our food recovery network. Another hurdle is the fact that chefs and kitchen managers are busy people with processes already in place. There is a belief that saving the food for donation will cause more work and more expense. Potluck Food Rescue provides aluminum steam pans free of charge to our donor kitchens. We pick the food up on a weekly rotation or an on-call basis. We make it as easy as possible to participate.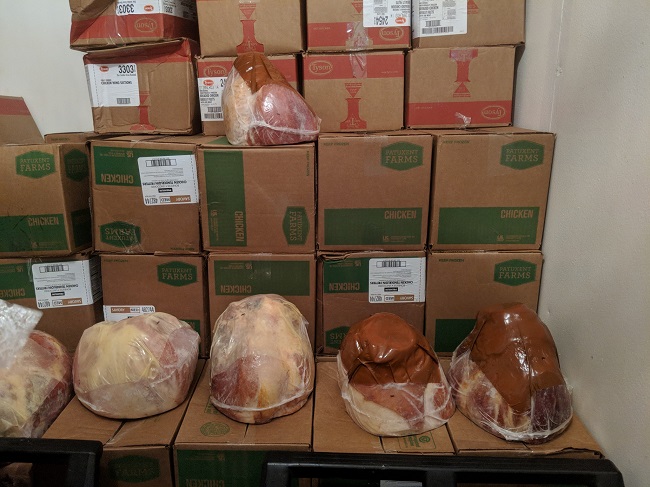 What are some of the organizations that receive the food?
We currently serve Our House, Amboy Food Pantry, Lucie's Place, St. Andrews, The Salvation Army, Helping Hands, River City Ministries, Feed First and many more.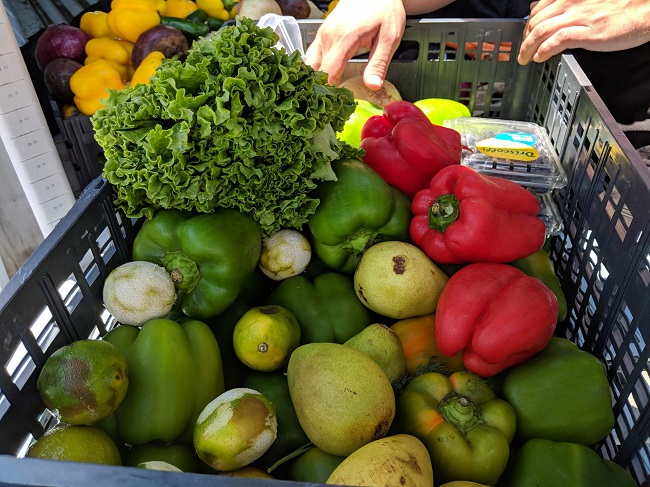 You've got your big fundraiser, "Driving Away Hunger," coming up on Sept. 27. Can you tell us some of the event details and how folks can purchase tickets?
This year's event will be held at Potluck Food Rescue's offices at 621 W Broadway in North Little Rock Thursday, Sept. 27 at 6:30 p.m. The $75 ticket buys you dinner, dessert, beer, wine and other refreshments, not to mention a live performance from the Wildflower Revue. The Heart Hospital is bringing out the food from their food truck (Food from the Heart) to serve dinner, and Loblolly Creamery will be on site scooping ice cream. Diamond Bear Brewing and Flyway Brewing are providing tasty local brews. It should be a fun night. Our goal this year is to raise enough money to replace our aging fleet vehicles. We need new trucks!
How can people volunteer their time and/or make monetary contributions to PFR?
We are in the process of building a database of people who can pick up food for us during off hours. Those people can contact us at potluckfoodrescue@att.net. For monetary donations, please visit our website at potluckfoodrescue.org  or call 501-371-0303. We are initiating a monthly sustainer program that allows you to donate as little as $5.00 per month to help us cover monthly overhead. Simply choose "make my donation monthly" on our donation page.
*Photos courtesy of Potluck Food Rescue