As the annual rice crops are harvested and the weather cools, ducks are making their way south to spend the winter in flooded rice fields and wetlands across the state. Duck hunters are busy prepping their boats and blinds and practicing their duck calling hoping for a great season. David Starks has spent most of his life following in the ebb and flow of the hunt and perfecting his call. In fact, in 1985 Starks became the Champion of Champions of Duck Callers.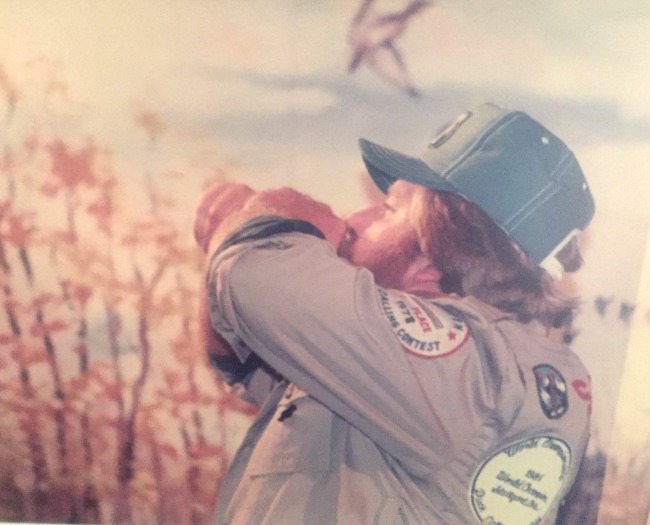 You would be hard pressed to find a serious duck hunter anywhere in the US or Canada that hasn't heard of Stuttgart, Arkansas. Known as the Duck Capital of the World, Stuttgart conveniently sits on the Mississippi Flyway (the holiday road of ducks). Nearly all of the more than two dozen species of ducks that spend time in Arkansas travel through Stuttgart. Stuttgart is also home to Mac's Prairie Wings, a duck hunting superstore, the Museum of the Arkansas Grand Prairie, the annual Wings over the Prairie Festival and the World's Championship Duck Calling Contest. 
Growing up in the area, in a family full of duck hunters and enthusiasts, it's no surprise that Starks developed an interest in duck calling, hunting and guiding at an early age.
"My dad, granddad, and four uncles were all duck guides. When I was about six, they set me in the blind, handed me a duck call and said, 'Copy your uncles!'"
Starks was a natural and grew to love the sport. He began guiding on his own at age thirteen. Then he won his first duck calling title at Junior Worlds in 1967. He continued to work on his call and in 1975 earned his first opportunity to perform at the World Championship when he won the Arkansas State Contest. In 1981, Starks finally won his first World title and repeated the win in 1984.
When the 1985 championship rolled around, Starks had a choice to make. He could compete in the World Championship to get a three-peat on his title or perform in the Champion of Champions. The Champion of Champions tournament only takes place every five years and to be eligible, you must be a previous World Champion. The caveat is if you win, you may not compete ever again.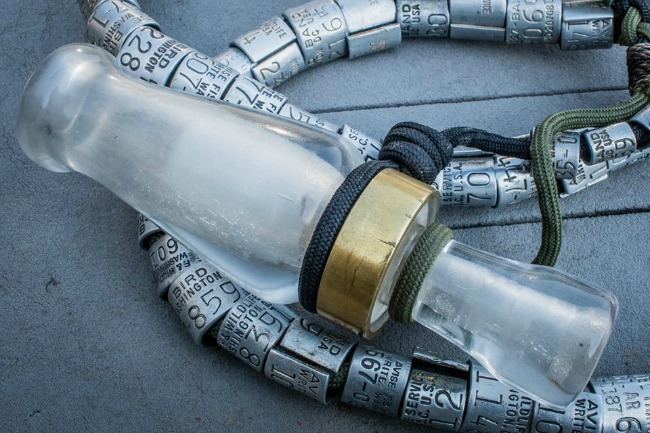 Starks felt confident that he could win Worlds. But he decided to try for the rare and prestigious title of Champion of Champions and went for it. Starks' uncle made duck calls, and he contacted him with a request for a custom call. Butch Richenback handmade and intentionally designed Starks' call to be larger than standard calls of the time. Starks is a big guy. He wanted a call with a larger mouthpiece to prevent air from leaking. And a larger stopper that could accommodate his large hands. With his trusty duck call in hand and a whole lot of air, Starks blew past the competition and took the title of Champion of Champions.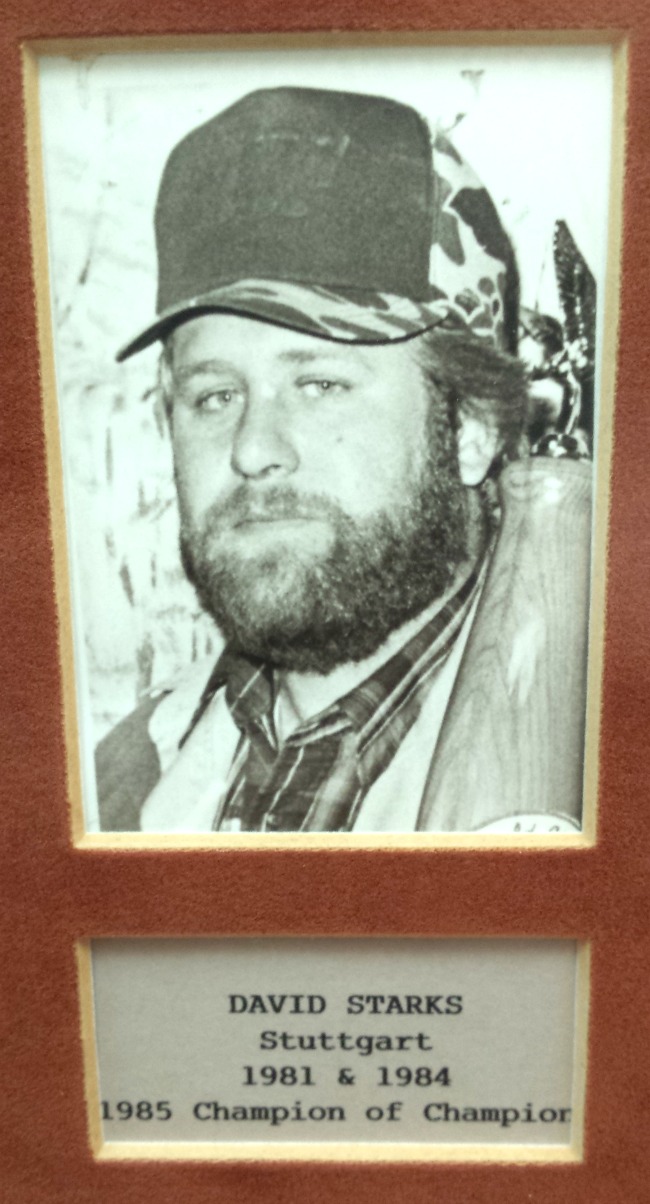 Photo provided by the Museum of the Arkansas Grand Prairie
Richenback knows a thing or two about duck calls and duck calling contests. He holds the titles of 1972 World Champion and 1975 Champion of Champions. In 1976, Richenback began carving a small piece of wood to create a versatile and dependable duck call. His vision was to create something that performed in any hunting condition but sounded like a real duck. His knowledge and expertise led him to create Starks' championship-winning call.
33 years later, Starks continues to use the call made by Richenback, who died in 2015, and the call is now being replicated commercially by Richenback's company, RNT Rich-N-Tone Calls in Stuttgart. Known as the "Big Boy," the call is made to the same specs Richenback used in 1985.
RNT donates a portion of their sales to the Museum of the Arkansas Grand Prairie in Stuttgart. The museum opened in 1974 with the intention of preserving Arkansas's rich history of rice production and duck hunting. The 20,000 square foot museum space holds over 10,000 artifacts. They are currently raising money to fund an expansion that will house the Arkansas Waterfowler Hall of Fame. Their collection includes memorabilia from duck hunting and previous duck calling competitions.
Even though Starks is no longer eligible to compete, his love of all things duck hunting keeps him involved. He served as a judge for the World's Championship until 2015. He he continues to offer guide services on his own and through the ABF Freight Duck Club. Starks also trained retrievers for 35 and worked closely with Bo Brewer of Ridgemark Retrievers as he began his own retriever business.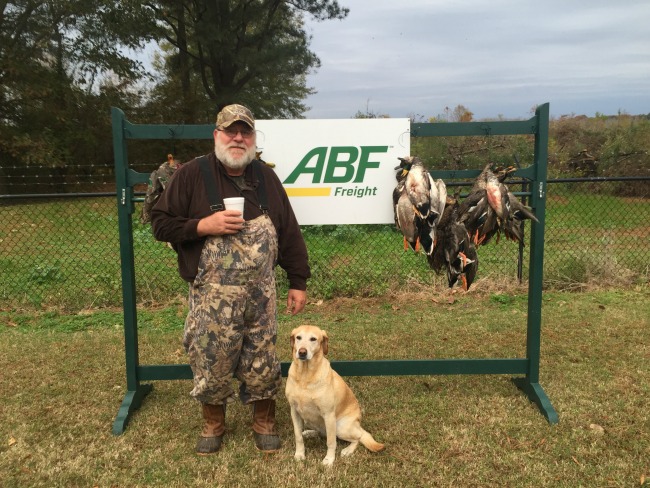 David Starks is clearly proud of his duck call and proud of the legacy left behind by his uncle. Butch Richenback was designated as a historical nominee to the Waterfowler Hall of Fame in 2017.
Check out RNT online to purchase your own "Big Boy" duck call. You can learn more about the Museum of the Arkansas Grand Prairie and the Waterflower Hall of Fame on their website. And make plans to attend the 2018 Wings over the Prairie Festival and the World's Championship Duck Calling Contest. Events begin Saturday, November 17 and culminate with the 83rd Annual World's Championship Duck Calling Contest on Saturday, November 24. Visit the Stuttgart Chamber for the full schedule of events.
Photos provided by David Starks unless otherwise noted.