Being a family with several children with dairy allergies, we love sourcing new products our children can enjoy, even better when they are made locally in Arkansas. While searching for local, fresh goat cheese we stumbled upon White River Creamery located in the beautiful area of Elkins.
White River Creamery is as real and authentic as you can get. It is a family owned, real working farmstead, one of only two working goat milk farmsteads in Arkansas. That means that from start to finish they produce the goat's milk on the farm and then create a finished product.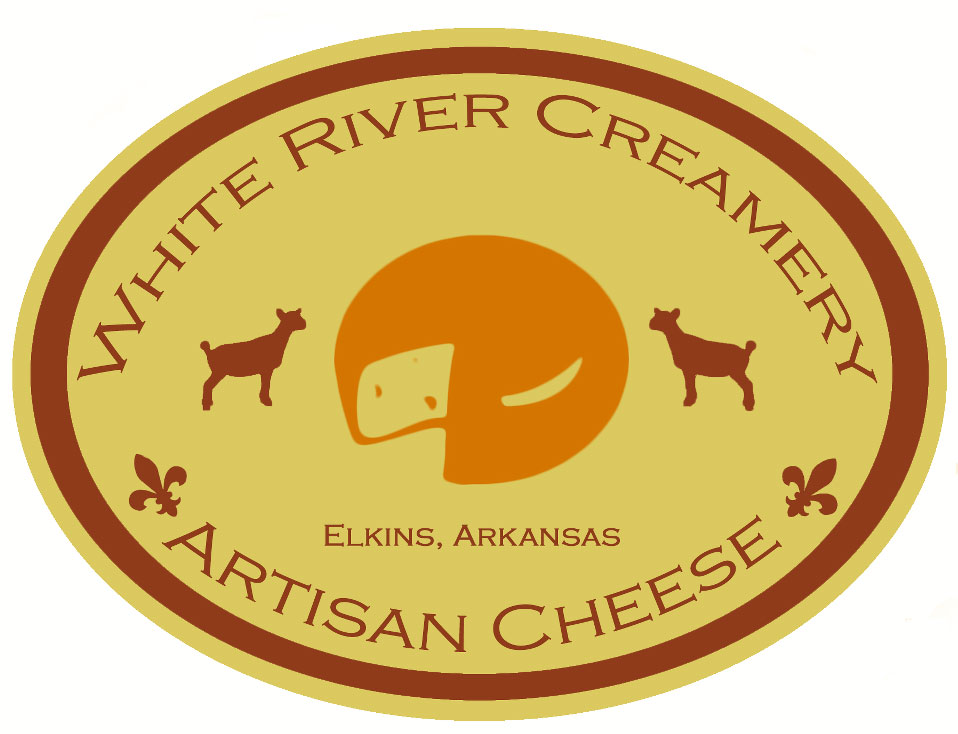 Scott McCormick trained at the Vermont Institute of Artisan Cheese where he completed basic and advanced cheese making courses. Then, his wife Tessa and their three daughters, Amber, Caily and Emily, did an internship in Vermont and learned goat health and husbandry. Together, they all put their skills to work running a dairy that raises Nigerian Dwarf goats on a beautiful, 15-acre farm south of Fayetteville and across from the White River in the Ozark Mountains.
The children were very excited to be able to take a tour and get a hands-on look at the goats and how the cheese is made.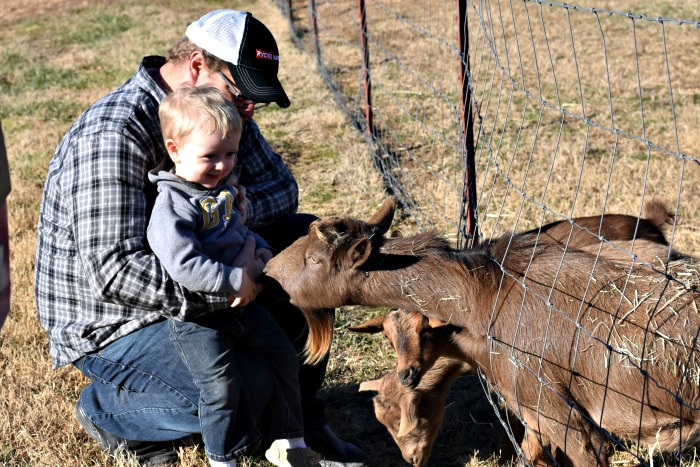 We started by visiting with some of the yearlings. The farm raises ADGA registered Nigerian Dwarf Goats whose herd originally came from a farm in Vermont. Nigerian Dwarf's produce 9.8% butterfat, which is exceptional for cheese making. Currently, the farm is home to about 75 goats. The kids were so gentle with our kids.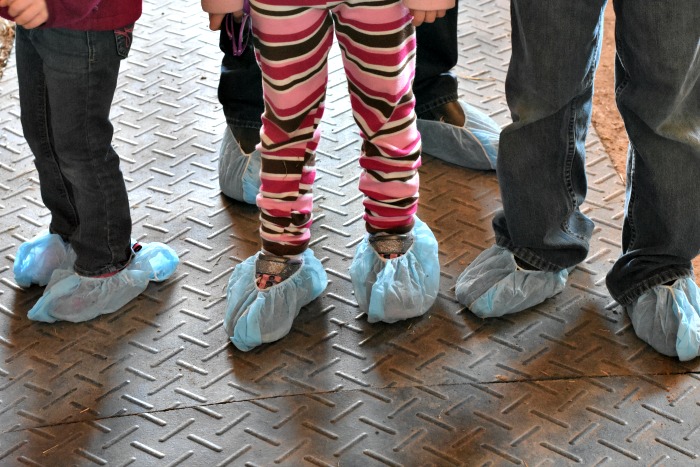 Then, we headed down the hill to the creamery to see where the milk action happens. Before we entered, we all put on little booties to cover our shoes and keep the creamery clean. It made us feel so official. Although the goats are dry currently, we were able to see the stations that the goats are milked on.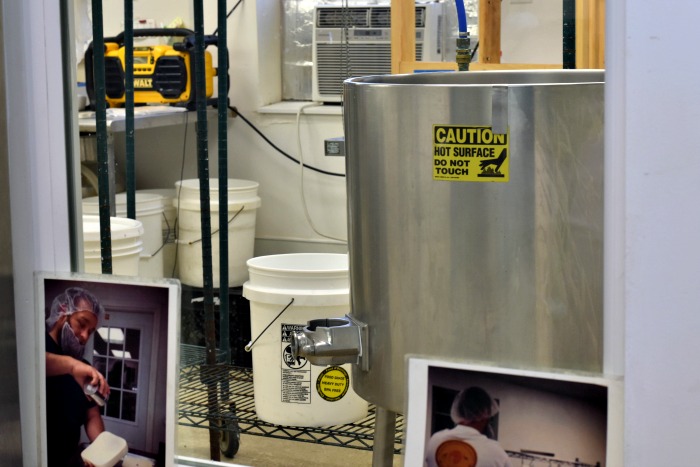 In another room in the creamery, you can see the 30-gallon vat that is currently being used by the micro dairy for cheese making. They now have a vat the size of a VW Bus (400 gallons) that is waiting on the refurbishment of a building for a new home.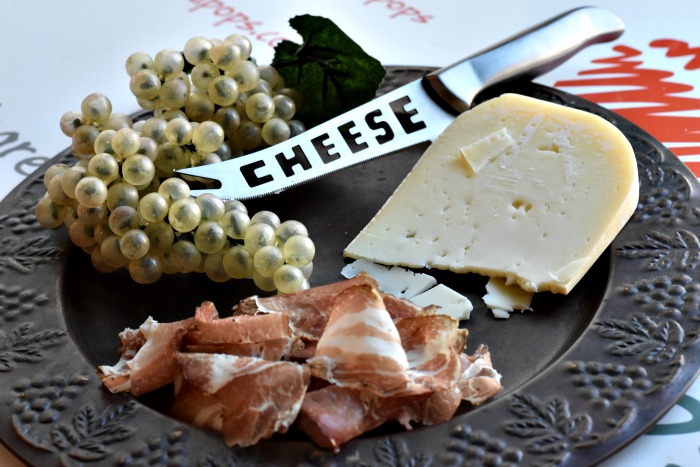 After visiting the hogs and more goats, we headed down to the new store to try out some of the fresh, farm-made cheese. They make a wide selection of goat's cheeses from soft Feta, to delicious Gouda, Mild Cheddar and Chevre. Sweet treats made from goat's milk can be even harder to come by, but White River Creamery also has ice cream, popsicles and even fresh made caramels.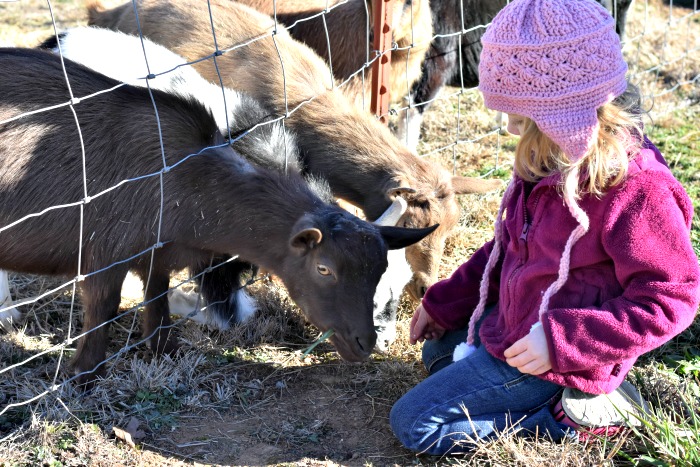 White River Creamery is a family-owned farmstead. The family of five moved from Forest Falls, California in 2011 to Elkins, Arkansas to enjoy a slower paced life and start their micro dairy farm. They live in two adjoined yurts on the top of the hill at the farm. During our tour, I loved learning about their family and all the challenges they overcame to start their family farm here in Arkansas.
If you would like to get up close with these beautiful animals or love seeing the process of how products are made, you can schedule a farm or dairy tour on Wednesdays and Saturdays. Their products can be purchased from their farm store in Elkins and can be found at many of the local seasonal farmer's markets.
Learn more on their website or Facebook page.