We have all let fear keep us from doing things; to keep us from succeeding. Some of us are brave enough to look fear in the face and reach for our dreams in spite of it. Jason White who was known as "The Art Guy" in high school is now a husband and father of two and he recently quit his full-time job to pursue his passion of creating art.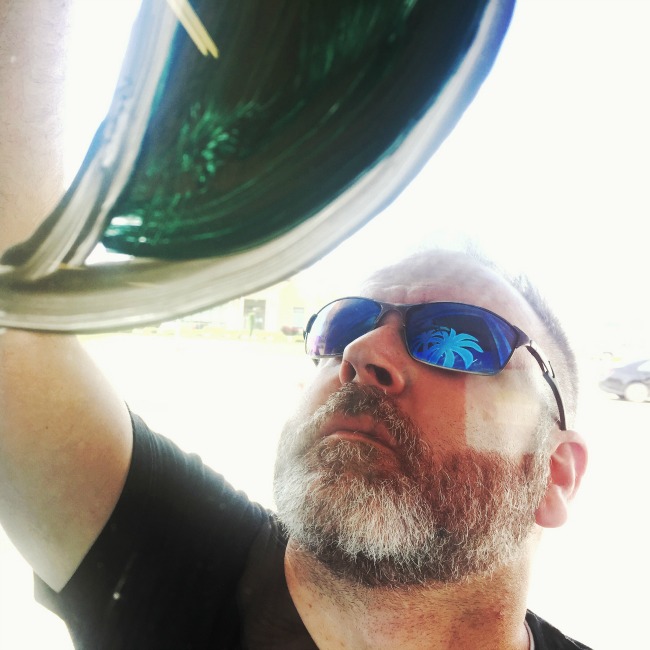 I met Jason White at the Bulldog Restaurant in his hometown of Bald Knob to talk about his new business, White's Artworks. An hour and a half later, White was still talking with the same level of enthusiasm and it was clear to me that his passion was what finally let him face his fears and become the artist he had always dreamed he would be.
White developed a love of art at a young age selling graffiti-style drawings of his friends' names for a few dollars. When he was in high school, one of his first paid gigs involved painting a set of logos on someone's car. Jason admits he didn't always know what he was doing but he learned as he went. It seemed to work for him and people began to notice his talent.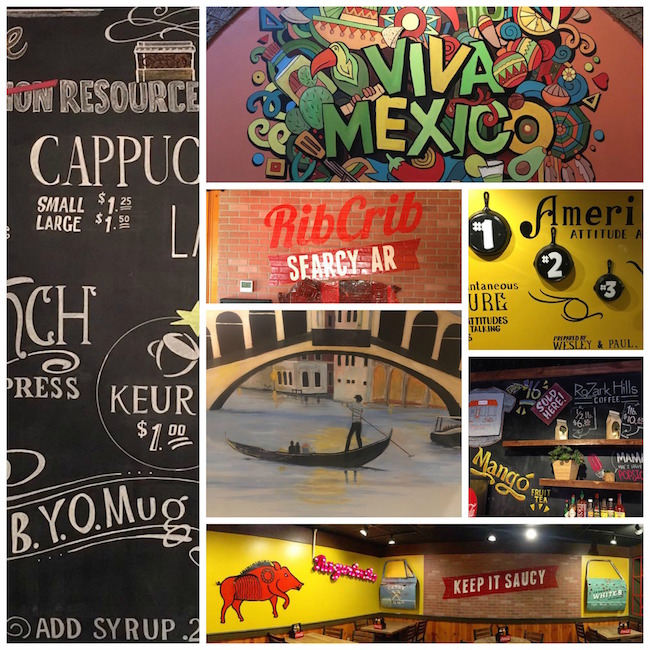 White's high school art teacher, Tanya (Wallace) Mullins, took notice and encouraged him to look into art school after graduation. Mullins even organized a trip for him and his family to visit the Memphis School of Art. It was after this trip that fear first knocked him down. The fear of living his life as a "starving artist" after pursuing a degree in fine arts caused him to choose the "safe" option. He chose to follow money over passion and made what he felt was the responsible decision to attend the Arts Institute at Dallas for a Graphic Arts and Web Design degree.
After living in Dallas for six years, he returned to Arkansas to help his father with the family business when the economy was failing. He eventually took a job at Think Idea Studio in Searcy where he began to rediscover his passion for creating through his marketing and sales job. Through mutual connections, he was contacted by Kristi Thurmon of First Security Bank who was looking for someone who could paint school logos on the windows of several branches of the bank. He was scared and almost said no. But several years later, he paints an average of 30 bank windows around the state each fall.
Despite finding some success, White still felt fearful and hesitated to make the leap of faith from working nine to five at a desk job to living life as a full-time artist.
"Art is my nemesis, " says White, "but God keeps bringing me back to it."
Working weekends and evenings, White continued to paint the bank windows, picked up a few local jobs and was hired by Steve Landers Toyota of Bentonville to paint some school logos at the dealership. After driving four hours, he arrived at the dealership to discover that the individual who had hired him was nowhere to be found and no one knew which logos he should be painting. Northwest Arkansas is Razorback country so it was decided that he would paint a Razorback instead of the school logos. Since he knew it wouldn't take long to paint, he set up his camera and shot a time-lapse video of his work. Little did he know that Razorback Nation would share the video on Facebook and it would be shared by nearly 200 followers and viewed over 42,000 times.
The viral video created a turning point for Jason. "I had a feeling I could do this for a living. I had a sense of peace to step out on faith and stop letting fear keep robbing me." White knew it was time.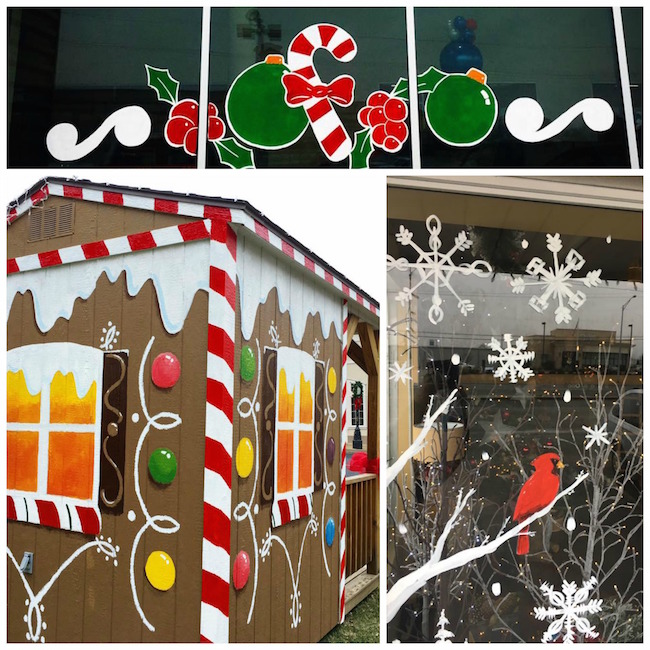 In the fall of 2016, White put in his notice at Think Idea Studio and began making art full time at White's Artworks. In just a few months, he has already built a successful career that enables him to support his family. One of his first big projects to illustrate a children's book came from his former boss at Think Idea Studio.
Since then, the jobs have been coming in steadily. White has completed murals for Harding University, Mi Pueblito, Pristine Pools (formerly The Pool Girls), Venezia's, and most recently Wild Sweet Williams. His work is seen on banks and storefronts around the state. Painting is a way for White to face his fear and live life with a level of joy and passion that he hadn't in the past.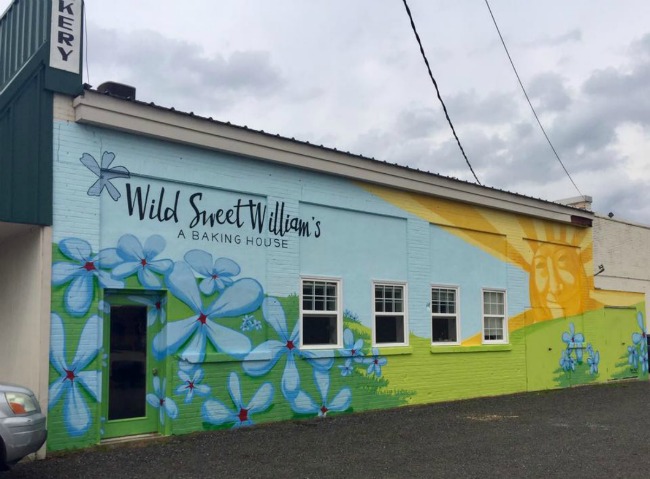 When it comes to artwork, White doesn't only think of himself. He loves the joy on people's faces when they see his work and he enjoys creating things that bring happiness to others. Art can be very therapeutic and he primarily realized that following the death of a close family friend. White's own son turned to art to help him through the emotional turmoil of the loss. Drawing and creating helped him to work through the mix of emotions. White hopes that one day his art career will lead him to a place where he is able to provide art therapy to others, whether through his own practice or by partnering his art knowledge with a skilled therapist.
White's Artworks is available for small and large art jobs, murals and custom work. If you are interested in hiring Jason White please visit his Facebook page for more information and to see more examples of his work. You can also reach him by phone at (501)593-5070 or at WhitesArtworks.com.
Photos of artwork provided by Jason White.