Arkansas is home to a wide variety of landscapes and ecosystems, from the Ozark Plateau in the north, to the Delta in the east and south, and vast swaths of rich former prairie in the middle. And we can't forget the amazing stands of pine forests on the western border. In each of these areas, there are wildflowers that can be found almost year-round.
Our Natural State boasts over 600 native species of wildflowers. Just as with every state that is experiencing growth and increases in movement of its citizens, the majority of our wildflowers are now found along rural roads and in secluded areas, away from developed agricultural land and urban development.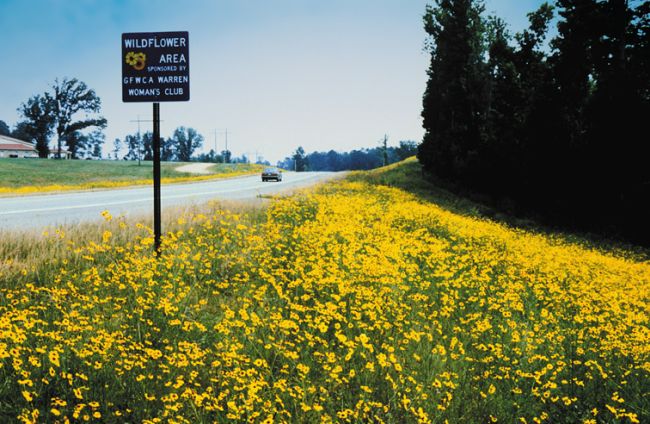 Some of the best places in the state to view native wildflowers are on any of the prairie remnants that still exist. Among the best areas are Rick Evans/Grandview Prairie Wildlife Management Area (managed by the Arkansas Game and Fish Commission) near Columbus, the Cherokee Prairie Natural Area (managed by the Arkansas Natural Heritage Commission) near Charleston, the Downs Prairie Natural Area (managed by the Arkansas Natural Heritage Commission) near DeValls Bluff, and the Baker Prairie Natural Area.
Since 1983, the Arkansas Department of Transportation has been involved with beautification efforts that include Arkansas wildflower plantings, wildflower routes, reforestation, landscaping, native plant preservation, billboard permitting and junkyard screening. Inspired by the national program of the same name, Operation Wildflower, Arkansas's program has brought together the efforts of gardens clubs, church groups, schools, civic organizations, and state and federal agencies.
To date, almost 1,000 miles of Arkansas highways have been designated as wildflower routes by the Arkansas Department of Transportation. The department maintains these routes by seeding with native flowers regularly, mowing on a reduced schedule, and limiting the application of herbicides to support the landscape.
Here's a list of some of the most common wildflowers found in those areas and across the state: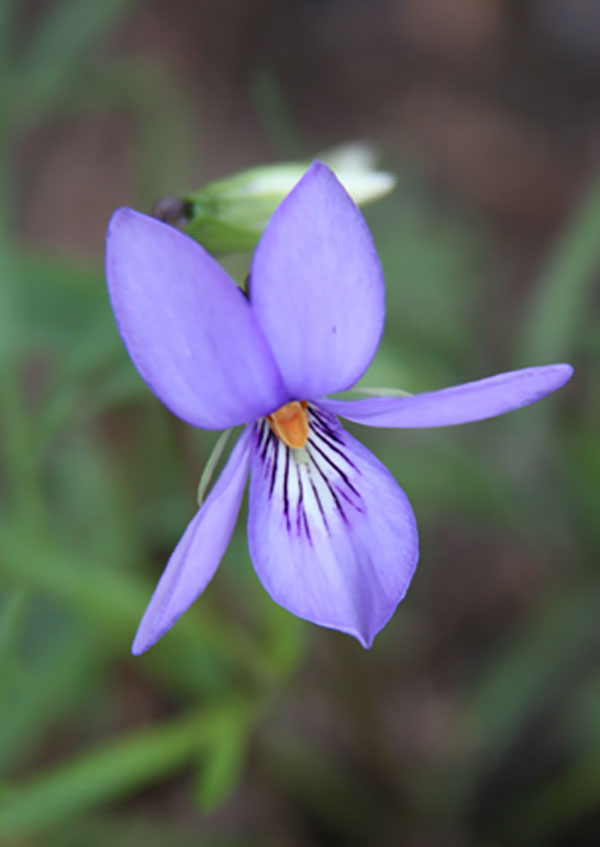 Bird's Foot Violet
This sweet little violet can be found in shady areas in backyards, growing in the cane break along our beautiful natural rivers, and in parks in the middle of town. It ranges in color from the lightest lavender – almost white – to a darker lilac color, and is a welcome sign of spring each year.
Black Eyed Susan
These cheery blossoms bloom from May through October, and are members of the Rudbeckia family, which also includes sunflowers. That would explain their vibrant golden color and distinctive black center. They are commonly found along roadsides and in untended fields.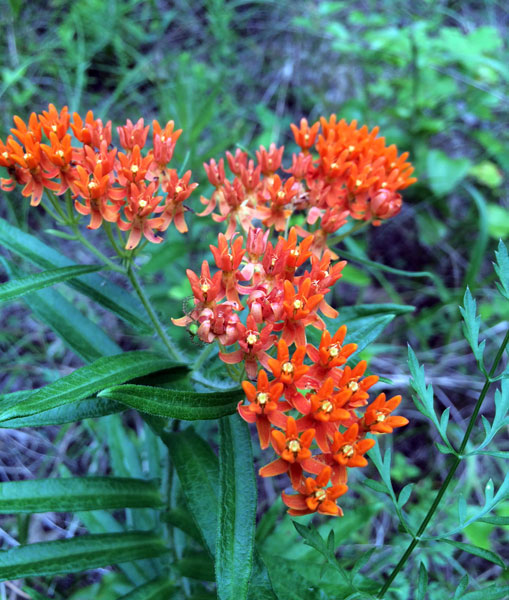 Butterfly Weed
Not only do butterflies love these bright orange flowers, the mature blooms even form the shape of their winged partner. They grow easily and are often included in wildflower seed mixtures. If you're hoping to attract more butterflies to your yard, you can't go wrong with a garden spot full of these beauties.
Queen Anne's Lace (aka "wild carrot")
Aptly named for its open bloom that looks like a tiny, intricate crocheted doily, the spent flowers curl up and form seeds that will grab your trousers and travel along with you if you happen to walk through them on a walk. And you read that right – they really are ancestors of today's cultivated carrots!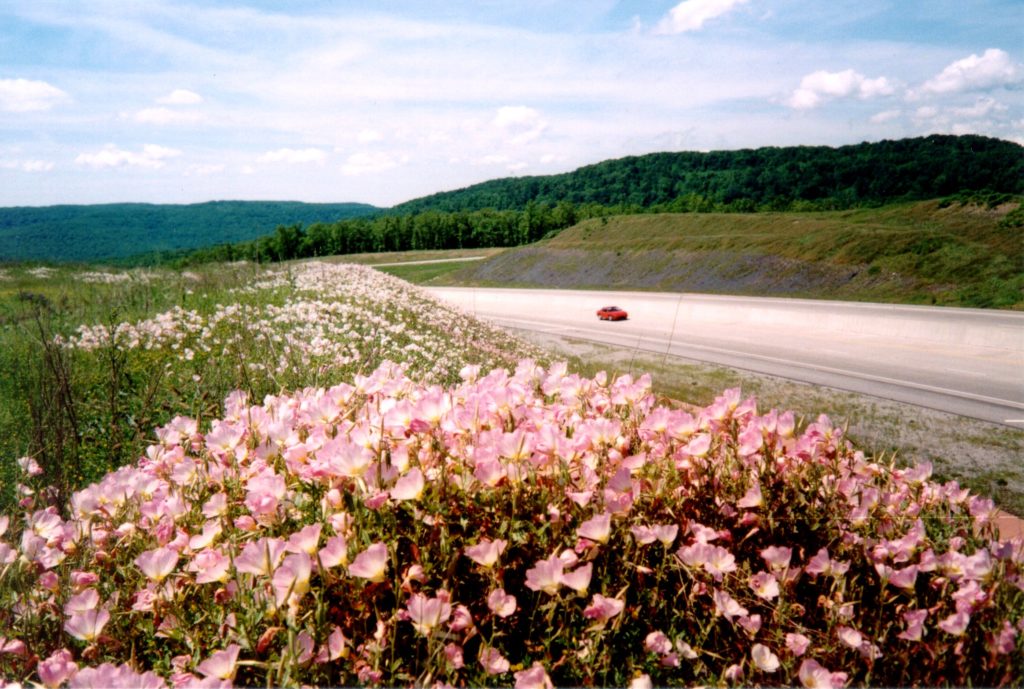 Showy Evening Primrose
These flowers are very draught-resistant, which explains why they are so often seen on rocky roadsides and areas that have been cleared along highways. You might see them in varying shades of yellow, white and pink, and they are often found in wildflower seed mixes. Native Americans ate them and used them medicinally as well.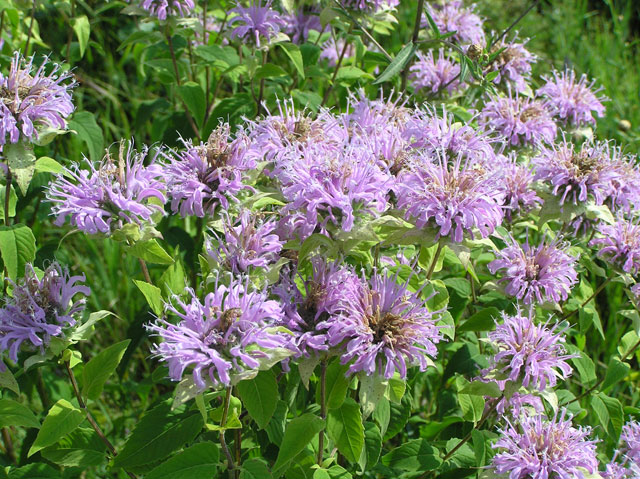 Wild Bergamot (aka "bee balm" and "horse mint")
The blooms on this flower look like no other, so it's easily identified along roadsides across the state. Like the Butterfly Weed, the name "bee balm" is given to this flower for its ability to attract bees to the garden. (Butterflies like it too!) Native Americans also used this plant for many applications, from headache relief to stomach ailments.
Can't get enough flowers? Visit these public gardens in Arkansas!
Blue Spring Heritage Center & Gardens in Eureka Springs
Botanical Garden of the Ozarks in Fayetteville
Compton Gardens in Bentonville
Crystal Bridges Museum of American Art in Bentonville
Garvan Woodland Gardens in Hot Springs
Peel Mansion Museum & Heritage Gardens in Bentonville
More information on Arkansas wildflowers can be found via the Arkansas Native Plant Society (ANPS). Parts of this story were compiled from The Encyclopedia of Arkansas and Arkansas.com. Photos courtesy The Arkansas Dept. of Natural Heritage, and Arkansas Transportation and Highway Dept.