The heat wave is starting to roll in, ice cream churners have made their inaugural batch, watermelon seed spitting contests have begun, and the kids may already be screaming, "I'm bored." South Arkansas can be a great location for staycation fun or destination adventure. Tag along and let's discover 10 fun things to do in South Arkansas this summer.
Stop and Smell the Flowers –South Arkansas Arboretum | El Dorado
Arkansas' only State Park located within a city, this natural reserve serves as a place for locals and destination seekers alike to explore trees, flowers, birds and wildlife of the region. Their purpose is to, "preserve the flora and fauna of the West Gulf Coastal Plain." The park opened in 1965 and is nestled between old El Dorado High School and a local neighborhood. Locals daily enjoy the shaded trails as a place to run or rest on benches and view the blooming flowers. The park is still connected to the local school district and is operated by the South Arkansas Community College.
Dig for Diamonds – Crater of Diamonds State Park | Murfreesboro
Believe it or not, this is the only place in the WORLD that the public can dig for diamonds. And, they operate off a philosophy that you take home what you find. A Diamond Discovery Center will welcome you and teach you about the process and history of the park, as well as asses anything you find on your dig. Following a discovery journey and understanding of the diamond mine, you are able to climb on top of a surface created from the gem-bearing side of a volcanic crater. Not to fear, you can rent diamond mining tools on the site as well as tour old equipment and historical structures. Sun shelters are available in the field to help on those gruesome summer days.
Pick a Side – Civil War Red River Campaign – Poison Springs, Marks' Mills, and Jenkins' Ferry  | Camden area
The Civil War Red River Campaign or Expedition consists of several battles along the Trans-Mississippi region. While most of the battles were fought in the Louisiana territory, some very important battles were fought on Arkansas land. Each of these plots is now an Arkansas State Parks and offer the opportunity for touring, walking trails, and great picnic spots while picturing supply train battle raids. Each of these skirmishes took tolls on both sides and aided in stalling war efforts in other places, but eventually, the Union Army still pushed through and made their way to Little Rock. White Oak State Park in the area maintains a great place to camp and make day trips to each of these sites. Coupled with touring historic homes in Camden, your little historical heart will be content.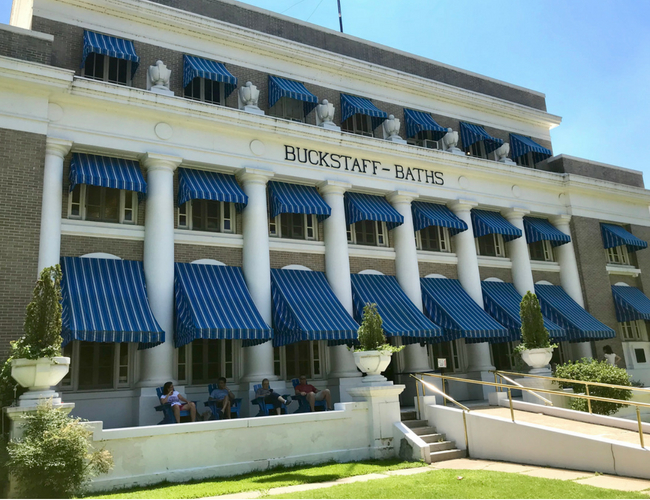 Take a Bath – Bathhouse Row | Hot Springs
Hot Springs is known as the Spa City for good reason, they have been giving baths here since the late 1800s. As a matter of fact, Bathhouse Row was officially established around 1884 when the city channeled the creek coming from Hot Springs Mountain and placed a sidewalk. Before that canvas structures were built around springs coming off the mountain. Many of the houses still standing today date to the early 1900s. Buckstaff Bathhouse has been continuously operating as a traditional spa and thermal waters bathhouse since 1912. Known for its iconic porch and blue awnings, the experience here will leave you relaxed and rejuvenated for a night out on the town or just a place to pause in the middle of your vacation. Hot Springs is a great destination or weekend adventure for families, couples, and singles looking to enjoy something different, and close by this summer.
Discover a Southern Way – Lakeport Plantation | Lake Village
This 1859 plantation house withstands the test of time. Many of the features of the home are original. A tour of the grounds and exhibits will draw you in and share what life was like for the Johnson Family, a sharecropping family with slaves. Summers were hard in the south when amenities like running water, plumbing, air conditioning and indoor kitchens were still to be established. By 1860, Lakeport had nearly 4500 acres producing cotton and corn annually. While all the details of this time period are not ones we love, they do tell a story of hard work, ingenuity, perseverance, and family life.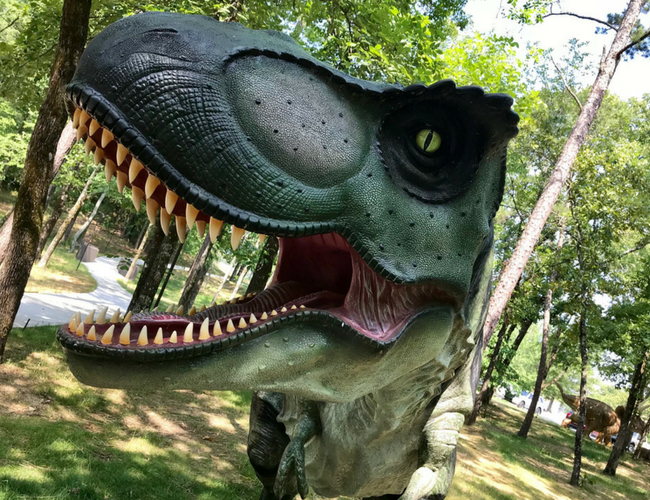 Learn a Little – Mid America Science Museum – Mount Ida
School may be out, but it doesn't mean our brains have to turn to mush. Plus, a museum is an inside summer activity and in South Arkansas, that's always important! This summer MASM is hosting a Dino Trek exhibit featuring 18 dinosaurs and lots of exposure to paleontology.  The dinosaurs practically meet you in the parking lot. Mid America is highly committed to educating future scientists and has as a camp for Girls in STEM, a weekly ScienceTots program for kids 6 and under, and day camps scheduled throughout the summer.
Chase a Hot Rod – Four States Auto Museum | Texarkana
While the museum has only been opened since 2004, the contents inside have been around for a long time. The collection includes things like a 1914 Open Touring Studebaker, a fully restored 1965 red-hot Mustang, an orange 1955 Chevy truck with concave cabin windows, and a 1926 Chandler. Yes, the chrome shines in the sunshine! Whether you love the muscle car, enjoy restoring cars of your own, or have a grease spot still under your fingernail, this would be a fun stop on a Saturday or Sunday. Cross your fingers that the owner is in town for extra shop talk. Too bad you can't take one for a spin to Sonic Happy Hour!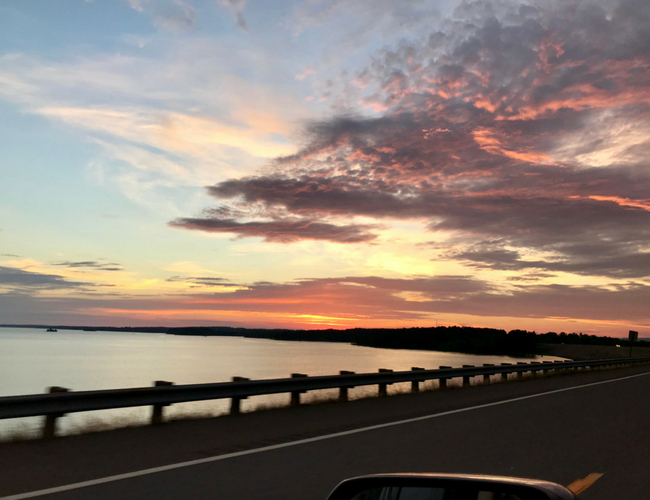 Yurt it up – DeGray State Park | Arkadelphia/Bismark
Glamping is no longer a thing of the past or for those who others might consider "glamorous." Glamping is achievable in Arkansas! A yurt is a tent with tall walls, electricity, double burner stove, bunk beds, water faucet, grill, picnic table, and fire pit. Maybe it's where a cabin meets a campsite. This unique camping experience makes the setup process much easier and gives you more time to explore the lake, trails, and amenities of Lake DeGray State Park.
Watch the Birds Fly – Millwood State Park | Ashdown
For bird watchers, Millwood State Park provides 3 exceptional spots. Because the lake proves to be a great fishing spot as well, it attracts rare species of birds year round. While winter is the best time to catch a bald eagle, the Millwood Lake, Beard's Bluff Overlook, and the Okay Levee offer destinations to sit a spell. The State Park even offers a checklist by season and research shows this is the site of some rare opportunities. Grab your binoculars and keep a watchful eye in this quiet retreat just outside of Ashdown.
Spit Some Seeds – Watermelon Festival | Hope
Fairs and Festivals are not new to South Arkansas. This summer they cover everything from Purple Hull Peas to Blues to Harry Potter. So, it's no wonder that the town that holds 3 Guinness World Records for the biggest Watermelons would be home to the Watermelon Festival. Free to the public, this festival boasts a "giant" watermelon auction, seed spitting contests, and melon by the slice. It's a cool way to spend a hot summer day. This year, the 42nd festival is held August 9-11.
South Arkansas is full of heat and waterparks, splash pads, snow cone stands and ice cream stops will help you survive. But a few extra excursions and learning along the way may help you thrive this summer in your own backyard or open your eyes to an incredible region of the Natural State.