The sunny paradise of California palm trees is a thousand miles from Prairie Grove.
So Laura and Zack Kraus are building their own resort with flamingos and palm trees and carefully restored trailers.
Flamingo Springs Trailer Resort is part RV park, part camping destination, and part boutique hotel.
"We really don't fit into a category," Zack said.
Which made deciding how to regulate their business a tricky one for Washington County. After many months of meetings and negotiations, the final procedural hurdles have been cleared and work on the property resumes. The couple hopes to shelter their first guests in April. On that timeline, guests would start making reservations as soon as February.
The park is modeled after one the couple visited in California for one of Zack's birthdays. They decided to create the park while pondering their next career move during their honeymoon three years ago. "We wanted to do something together as a family," Laura said. "We wondered what we could create that will bring us joy, and others joy."
When the family decided to leave California and forge a life in the open spaces of the American South, they had almost settled on Nashville as their home base. But Laura was hired to work as a designer on the set of the film "Parker's Anchor," which was filmed in Northwest Arkansas. Zack, with free time on his hands, started exploring Northwest Arkansas and fell in love. Laura, an Arkansas native, bought into the idea, too.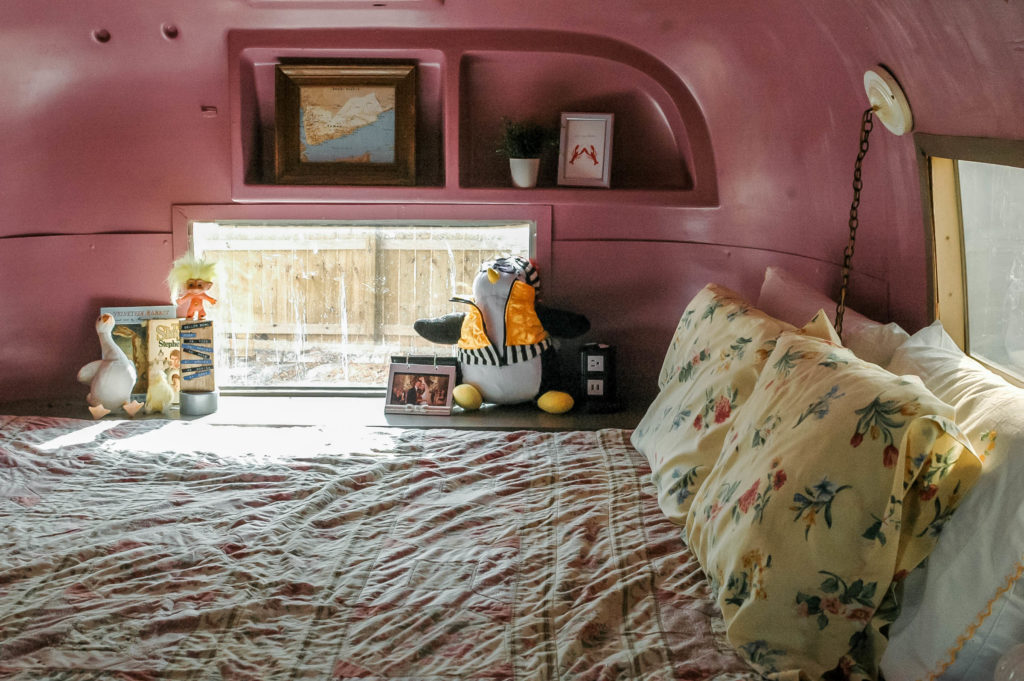 They started working on the idea more than a year ago and are making a renewed push to open this year. Six of the trailers are complete and ready for occupancy but work on the common areas and landscaping elements continues.
Exactly what guests will be staying in is straight out the past. Flamingo Springs is a series of six vintage camping trailers, refurbished by the couple and decorated by Laura, who has a background in interior design. Two additional campers have been purchased and will undergo a restoration in the near future.
Continue Reading at Fayetteville Flyer