One of our favorite family adventures is to "chase the brown signs." When I move to a new area or find an area I visit often, I like to look past the obvious entertainment choices and turn off on the road that the parks and rec signs point toward.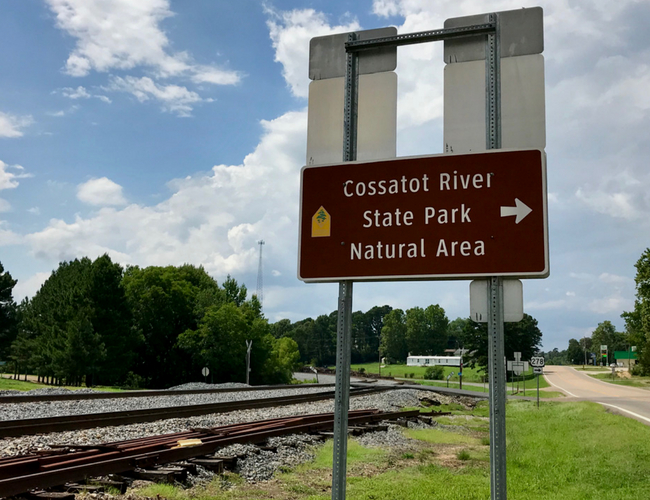 Not long after I moved back to South Arkansas, my husband and I started rebuilding our local bucket list. It's so easy to stay home or stay close to what you know. But, so much adventure awaits when you take that right (or left) turn and see what extra excursions are waiting in your backyard. 
Our six-month anniversary fell on Labor Day that first year we lived here. I had heard and read online about an Arkansas State Park located near us. It looked "outdoorsy" and like a nice adventure for a newlywed couple to make. And we wanted a place we could take our puppy, too. We packed up a picnic lunch and headed toward this new adventure.
Frankly, I had not done enough research, and when we arrived, I started seeing more things than just a picnic lunch in a shady spot. That's the thing about our Arkansas State Parks – they are packed with all kinds of hidden and extra adventures. If you are the spontaneous traveler, then it's just fine to show up, read the signs, stop by the Welcome Center and just make a new plan as you go. But, if you are like me and don't want to miss an opportunity while you are there, let me encourage you to visit the Arkansas State Parks website and explore before you go. If you miss something, you may just have to go back and discover something new in a different season.
As far as the Cossatot River State Park and Natural Area between Wickes and Umpire goes, let me share with you the adventures we found!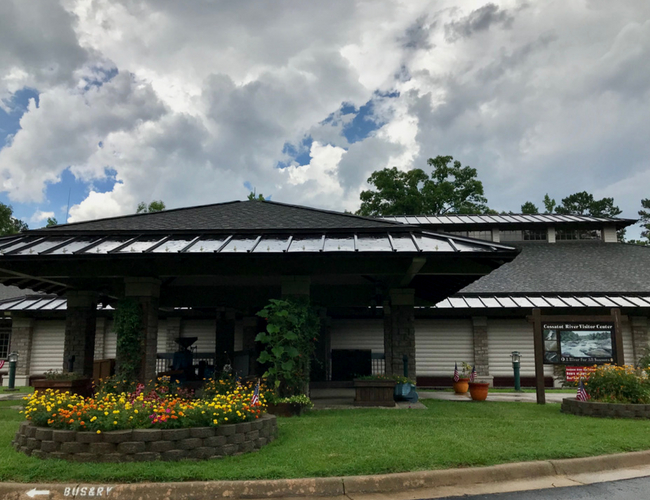 Welcome Center
The Arkansas Conservation Amendment funded the Visitor Information and Education Center. The center includes an interactive display entitled, "The Cossatot: A River for All Seasons," which focuses on the ecology of the river and the surrounding river basin area. Visitors can turn on a water flow system that teaches the path and pattern of increased precipitation and the water ecosystem environment. There are animals displayed throughout the center which are used in their teaching classes and are fed each Sunday afternoon at 2:00 where visitors can watch and interact with them. Another big part of the Visitor Center focuses on flora and fauna in the river region and how to recognize and identify them in the wild. Here you can interact with three turtles in a water system and observe them in the water, rock and out of the water environments.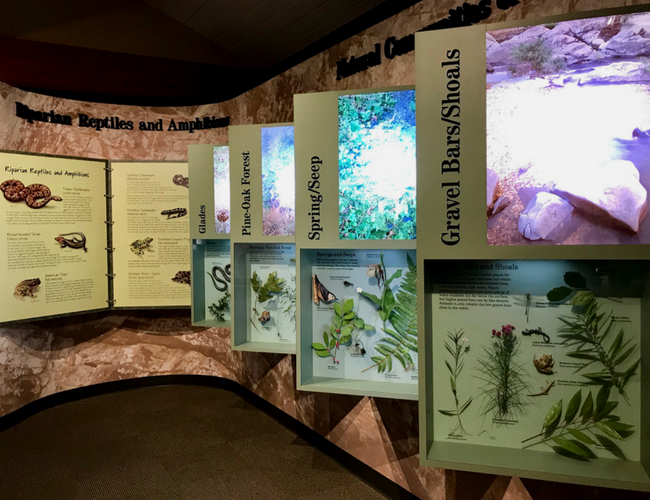 The back part of the Center has an observation deck and provides a variety of viewing options given the time of year or even, time of day. They have a beehive inside with outside access to a pollination opportunity for the bees. Children (and the grown-ups who brought them) can learn more about the pollination process. This area also provides a great respite opportunity and environment to cool off and rest.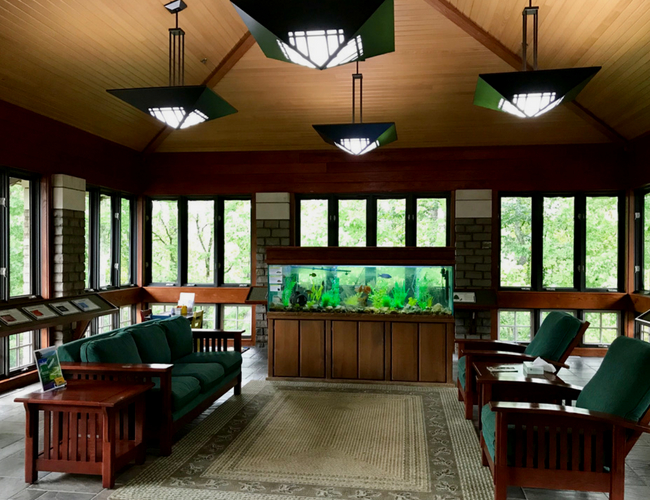 Another advantage of living near a state park is participating in the events held throughout the year. You may even plan your trip with those events in mind. You can access their annual events through the Arkansas State Park website, but you should call a couple of days before your planned visit because they build a schedule of activities each week based on the weather, group visits, and availability of Park Interpreters. The Visitor Center provides a great stop for a bathroom break and to refill water bottles before you explore the outdoors.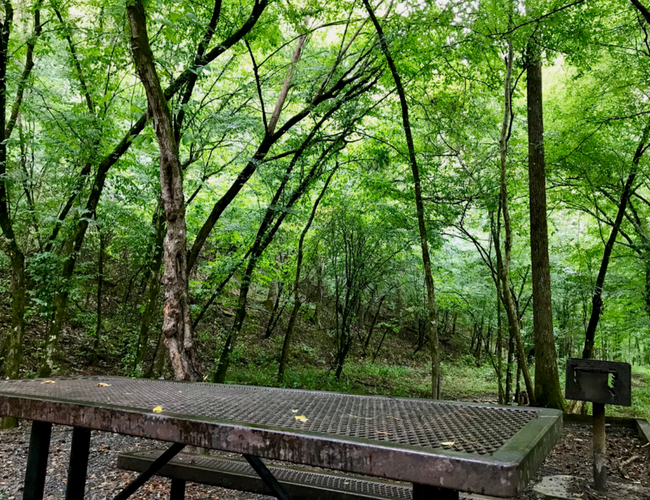 Trails and Picnic Areas
Our first trip to the park was to stop at an obvious marked spot, eat a bite at the picnic tables under the shade, drive around and see the park and head back home. When we arrived, we discovered that we were at the Waterleaf Trail Head. This simple section of the trail provides a barrier-free look along the river's edge. It was a shady, easy walk. We were a little scared when we started, seeing some trailblazers returning from a morning walk that we might have underestimated the "little walk," but realized they were on a bigger trail expedition. For those looking for a long hike, there is the River Trail, a 14-mile walk along the river line that connects four of the five river access areas. Yep, you can jump in the river at five different access points and determine how many sets of whitewater rapids you want to meander. The Harris Creek Trail provides a 3.5-mile loop for the intermediate pace or shorter time frame.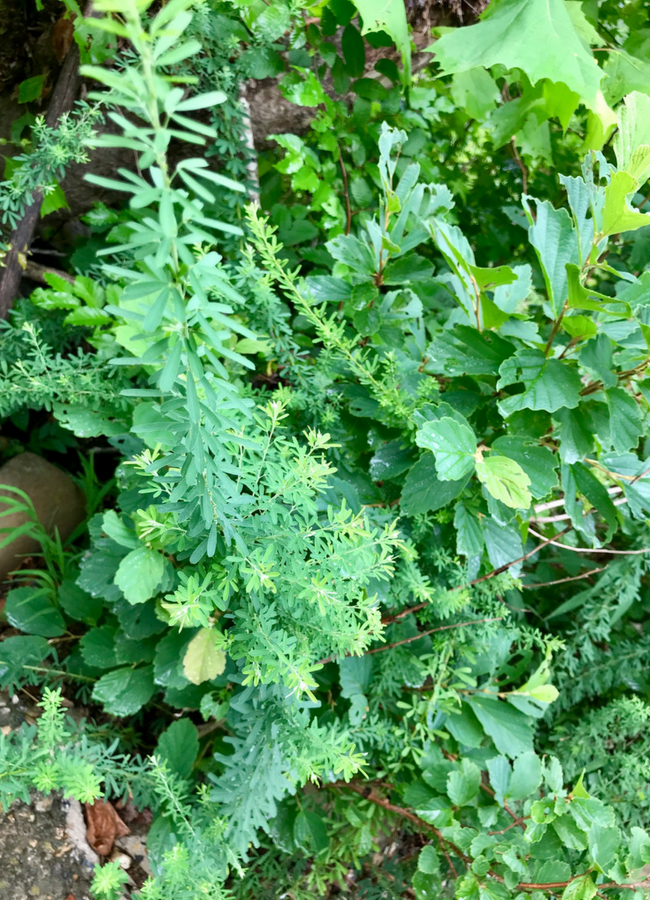 Just talking about all that walking makes me tired and frankly, if it's near the end of summer, you are going to be wanting to jump in that water quickly!
Cossatot Falls 
If you've got a picture of a waterfall in mind, you need to throw that out! The Cossatot River is part of a watershed area that boasts Class III, IV, and even a few Class V water rapids. Being driven by mountain watershed, when precipitation has been high in the area, the water level of the River rises and challenges canoers and kayakers among Arkansas' premier whitewater experience. The middle of the river is considered mid-America's premier whitewater float stream.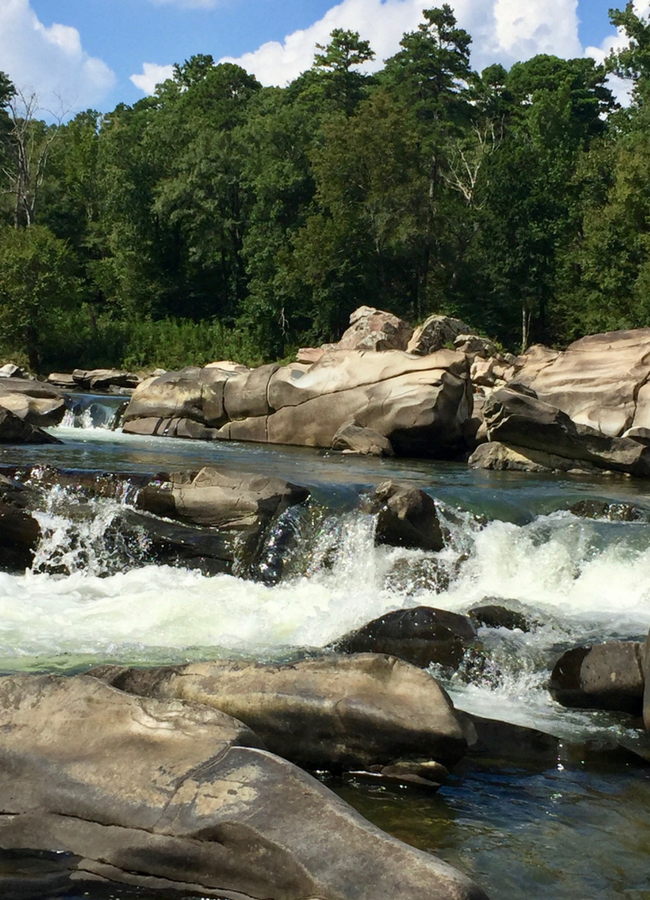 But, if you don't own a paddle and don't intend to use one, then let me encourage you to experience the water as we did. The falls themselves and the nooks and crannies that draw those who have mastered the paddle are formed by the rocks that have fallen downstream over time. These giant boulders are fun for climbing and for finding smaller pools of water in which to wade, sit or swim. If you are braver than our dog was, you might crawl out to waist deep water and rest on a rock of your own. The view of the rocks and water against the backdrop of trees and the mountain are worth the trek. Just make sure to take your sunscreen and sun hat with you and sit for a spell.
I'm continually amazed by the beauty of Arkansas, but I'm telling you, nothing compares to the combination of native trees, naturally fallen rock, moving water, and afternoon sun making it all look like it's covered with a layer of glass or that new fancy, shiny glass cake icing.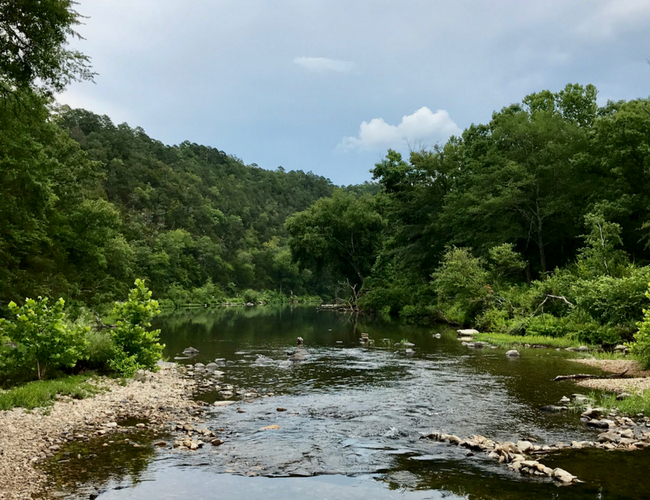 For those interested, there is a swimming hole near the Sandbar Bridge that makes a great spot for families with little kids and downstream is a nice spot to drop in a rod and reel and catch a fish or two. 
For those heading to the Falls area, I would recommend a larger vehicle or 4-wheel drive if you have it. It's not mandatory, but it does make the journey a little smoother. There are a few great lookout points and a fresh reminder that you are among nature. Keep your phone out for pictures, but plan to put it down and spend time with the people you brought with you!
Extra Park Info
Cossatot State Park is a great spot to watch for many of the butterfly species native to the state. On the grass area near the Welcome Center is a dedicated Butterfly Garden with park benches. A special feature when you are in the water is looking for the leopard darter and the Ouachita Mountain shiner, and both fish are indigenous to the southern Ouachita Mountain region. Five natural communities exist within the park and are great spots to teach and learn about natural species interacting with each other from animals to insects, plants, and water life. 
Primitive camping options are available throughout the park. There are no hookups for trailers, but multiple tent-only options are available on a first come, first served basis and are all self-pay. Group camping spots are also available by reservation. 
The Park Interpreter team and Welcome Center staff are very knowledgeable and helpful. Make sure to stop there first, see what's happening during the day and let them set up the perfect experience for your family.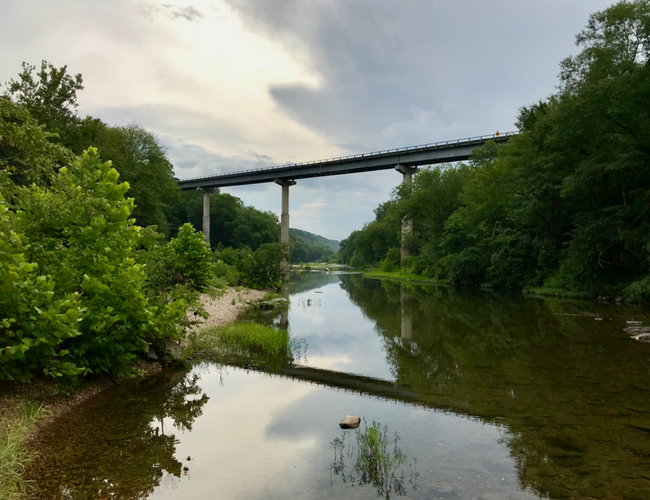 Learn more:
Rare plants of the Cossatot River
Butterfly Checklist for Cossatot Region
Teacher's Guide to visiting Cossatot River State Park
Later this summer, we have some friends coming to visit us for a few quiet days before their kids head back to school. I can promise you that Cossatot River State Park will be on our list. We will pack our lunch, wear our swimsuits, and load up the sunscreen. But the adventure of climbing in the water to cool down will make for a perfect excursion. While they are not ready for the rapids of the "Skull Crusher," I'm hoping while we are there we might catch some of those who are chasing the adventure. Lucky for us only a few months out of the year keep it cold enough to stay out of the water. But there is nothing like the cool refreshing feeling of natural waters on a hot summer day.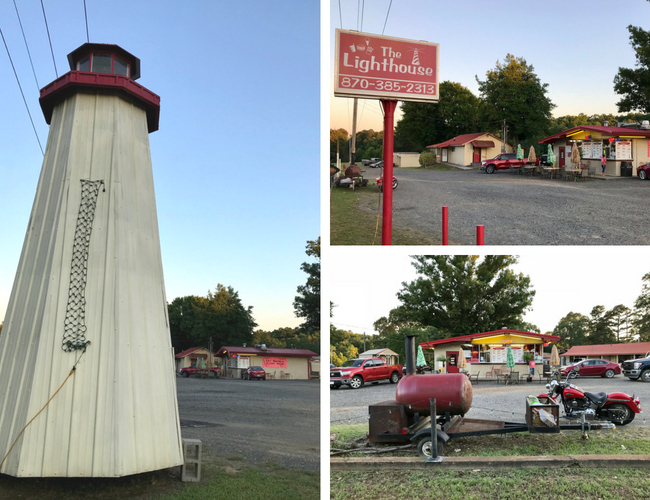 For us, a visit to Cossatot River State Park is not complete without a stop at The Lighthouse afterward. Whether it's dinner on your way home from a full day or just an ice cream excursion, it's always worth the stop. If you are willing to take it, let me suggest a couple of things – the burgers never disappoint, nachos and tacos are a fantastic surprise; smoked on-site is Chuck's BBQ, and then the 24 hand blended, soft serve ice cream flavors are refreshing. You know it's always a good sign when the locals and motorcycles fill the parking lot and line the sidewalk. 
One great thing about the state of Arkansas is that adventures abound in every neighborhood. Next time you pass the brown sign, stop and take the turn. And, always seek out the Arkansas State Parks when looking for exploring a new area; educational, recreation, or just relaxing – an adventure is always waiting!