Lovers of all things vintage and fans of "Glamping," mark your calendars for May 2017!! That's when Flamingo Springs Trailer Resort, a 1950s Palm Springs-inspired trailer park, will open for business. Located just a few miles west of Fayetteville in Prairie Grove, the resort will feature nine vintage trailers from the 1950s through 1970s, each decorated with a different theme. Think Lucy and Desi's The Long Long Trailer, but without the cross-country trail of mishaps.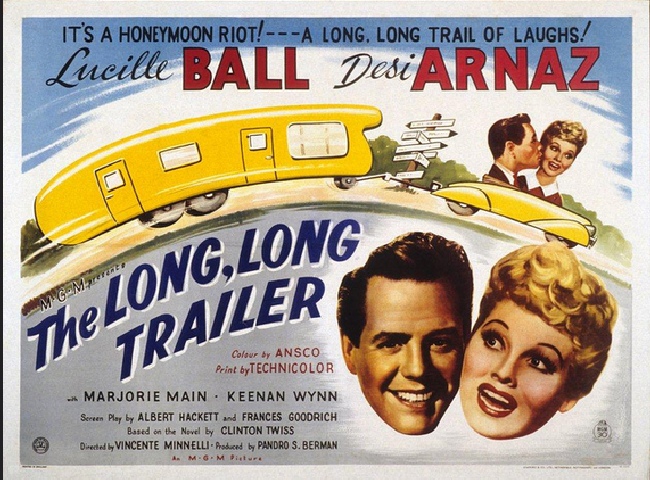 Zack Kraus and Laura Hicky-Kraus are 30-somethings who met while pursuing careers in Los Angeles.  When they decided to get married on Laura's family farm in Forrest City, they decided to relocate to Arkansas to manage the planning. As they developed the idea for the resort, they traveled extensively looking for the right location. Nashville was one of their favorite places, but they never found anything that seemed like "the one."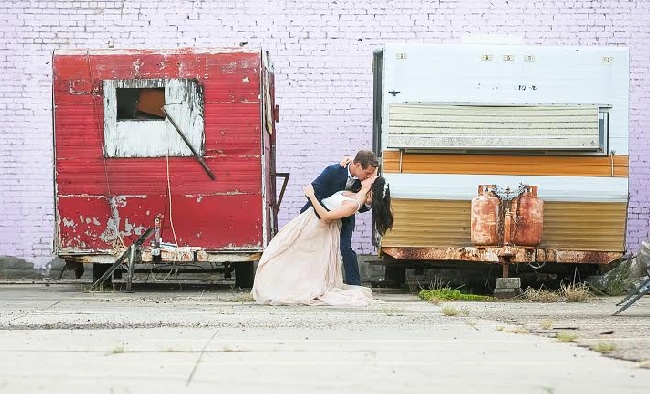 Photo credit: Rocker in Love
When Laura was hired to work as a designer on the set of Parker's Anchor, a movie that was being filmed in Fayetteville, they explored Northwest Arkansas during breaks in filming, and decided they'd found the place. Zack says the initial idea was to cater to the amazing creative community in Northwest Arkansas.
"One of the things that got me most excited was the idea of it being an artist's retreat," he said. "I have a background in theatre, so having a place where people can make art is one of the most exciting aspects for us."
But don't worry, you'll be welcome to rent a trailer even if you can't draw a straight line. There will be plenty of creativity already in place, thanks to Laura's inspired design work. Their Instagram account, @FlamingoSprings, is loaded with photos of the process each trailer is undergoing – which typically involves a complete gut job. More photos can be seen on Laura's account for her design business, @LittleYellowTypewriter.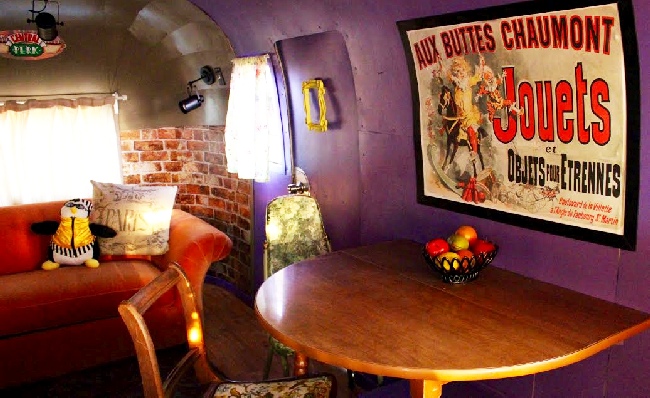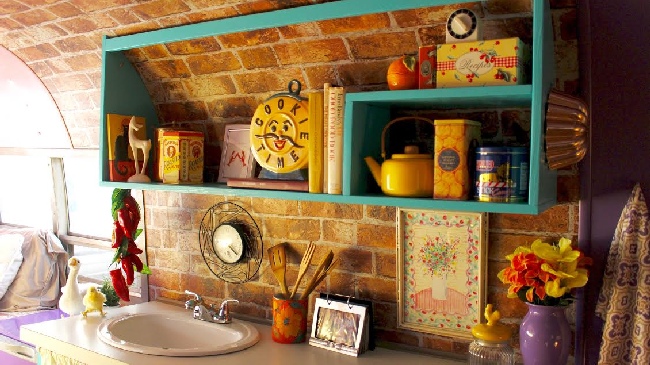 Zach says they have found most of their trailers on Craigslist. "We travel a lot so we're always scouring ads to see if there's anything we can drag home with us."
Each of the trailers will be permanently parked in a semi-circle around a common area that will feature an in-ground pool, a hot tub and fire pit. They are also constructing a Quonset hut that will house the resort's office and a game room. Future plans include building a barn that can be used for larger rental events such as weddings and live music and theater performances.
If you'd like to get a peek at what you can expect when you book a stay at Flamingo Springs Trailer Resort next year, stop by to see Zack and Laura at The Junk Ranch September 30 and Oct. 1. They will have two trailers open for visitors, and I predict you'll be eager to make a reservation.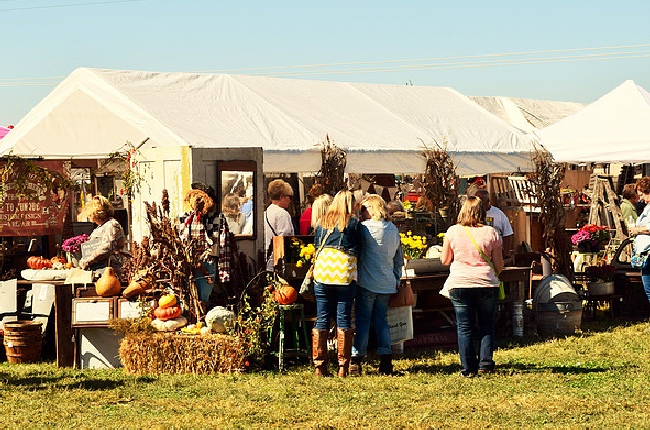 A little about The Junk Ranch
The Junk Ranch is a semiannual barn sale, featuring 100+ vendors selling anything and everything you need to decorate your home in the "Modern Farmhouse" style that is taking over the decorating magazines and HGTV programming. In other words – If you like Fixer Upper, you'll love The Junk Ranch. There are also handmade items, outdoor décor, rusty barn-fresh metal, bits and bobs to use in your own creative endeavors, and fine antiques. Music plays all day and food and beverages are available onsite. Parking is abundant in the pastures around the barn (Yes, there's actually a barn!) but be sure to wear shoes you don't mind getting dirty.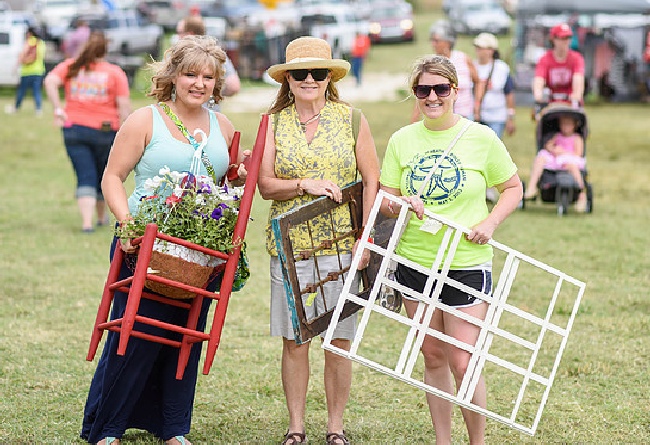 Junk Ranch takes over the pasture, the barn, and a sweet little farmhouse every spring and fall. Now in its fourth year, it has become a mecca for junk and vintage lovers, and there will be a long line of folks at the gate when it opens each day. If you know you're coming, you should get your tickets on their website ahead of time. Shoppers line up because so many of the items available for sale are one-of-a-kind, so if you're looking for something specific, get there early!
Where: 11195 Centerpoint Church Road, Prairie Grove, Arkansas
When: Friday and Saturday, Sept. 30 and Oct. 1. 12pm-7pm Friday, 9am-5pm Saturday.
Entry fees are $10.00 Friday for the early shopping event (keep your ticket for free re-entry Saturday!), and $5.00 Saturday. Kids 12 and under are free!
Want more details? You can read more in these posts The Junk Ranch from previous years here on OnlyinArk.com!.