If you have been eager to try your hand at some DIY projects, but don't have time to scroll through online listings or attend estate sales, you need a good junk show. One of my favorites is right around the corner, so gas up the truck, pick up your BFF and head to Prairie Grove for The Junk Ranch Oct. 2 and 3rd.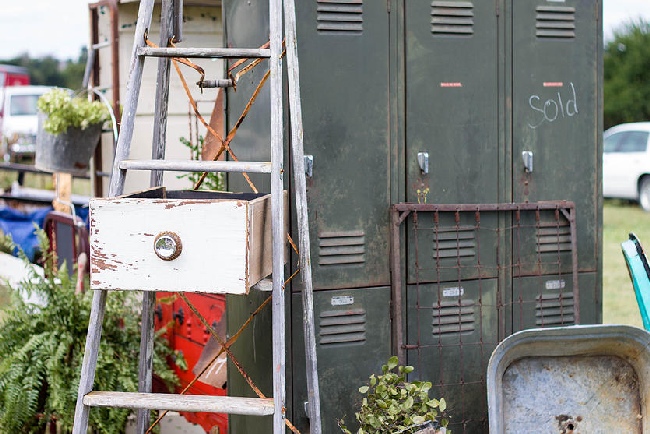 Anyone who knows me knows if I see a pile of junk on the side of the road it can result in immediate braking and illegal U-turns. I know I'm not the only one. Fortunately, "junking", "picking" and "digging" have become less likely to get us excluded from the cool club, and Pinterest is packed with ideas of how to use old buckets and bushel baskets, rusty metal chicken feeders, vintage canning jars and windows (with or without glass).
For more details about The Junk Ranch, check out the post I wrote about it last spring.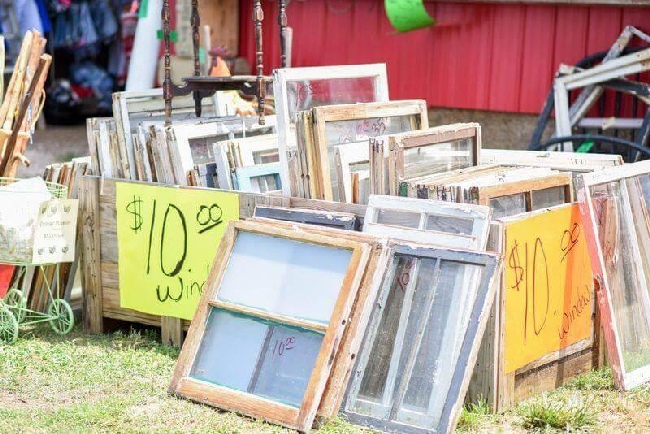 Amy Daniels, one of the event's founders, says they're expecting 200-ish booths to be "slinging junk" in and around the big red barn that sits in the middle of their property just east of downtown Prairie Grove. There will be old, rusty, dusty stuff, but you can also expect to see some repurposed and chalk-painted home décor and furniture, handmade jewelry, and other vendors that sell items that won't need to be hosed off before you put it to use.
So what kind of stuff will you find at The Junk Ranch, you ask? Here's a (very small) list:
Antique and vintage furniture – A wide range of periods and price points are represented in the furniture choices available. You will find pieces that need TLC and a can of chalk-paint, and others that are perfect just the way they are. How about some mis-matched chairs to create a "collected" look for your dining room? There will also be upholstered pieces, small tables, bookshelves and old metal beds.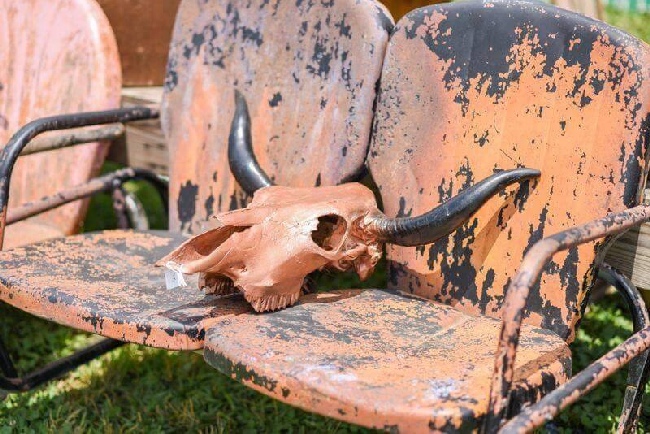 Storage solutions – Walk through HomeGoods or TJ Maxx today and you'll find a bajillion options for storing and displaying your bath towels, toys and collection of remote controls. But even better than made-in-China replicas of vintage crates and baskets is an actual vintage one. Antique hand-woven baskets can command a higher price, but they have already lasted for decades and will add a great touch of warmth to your modern bathroom. Vintage canning jars are everywhere, and make great flower vases and candle votives.
Décor – This category covers a lot of ground. Old portraits and paint-by-numbers art, vintage porcelain signs, antlers, antique mirrors, and old books are all here. If you'd like something a little more modern, several vendors will have new prints and repurposed items that will fit into your decorating scheme as well. Basically, there is something for everyone.
Collectibles – Last year, I picked up some "vintage" Fisher Price Little People for my granddaughter to use in my old dollhouse. If they are vintage, I guess I am too. Vendors will have toys, glassware, estate jewelry, kitchenware and too many assorted "smalls" to list here. Suffice to say, if you collect it, you'll find a vendor who sells it.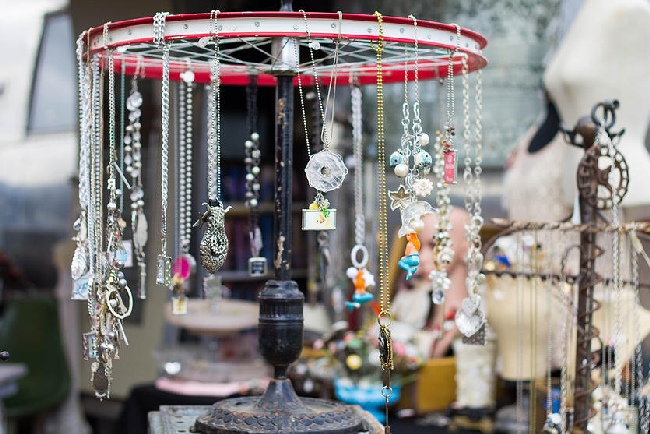 Paper ephemera – One of my favorite things to grab at junk sales and auctions is old paper. This fits well with my other favorite things – boxes and crates. I may be subconsciously trying to manage the proliferation of one by providing the other to keep it in. Vendors at The Junk Ranch will have old prints and maps, vintage wall paper, assorted magazines and advertising, fruit crate labels, old postcards…. There will be tons of options for artists and crafters who like to create with paper, and a lot of stuff that's worthy of framing for your gallery wall. (And there will be plenty of old frames, too!)
Repurposed décor – For those of you who are not down with the chippy painted or distressed wood trend, or who like that look but don't have the space or time to do the work, don't worry! There are some great vendors who have done the repurposing for you and will fill their booths with cute painted things. Everything from a single child's chair for your nursery to entire dining room sets will be available – but you probably want to get there for the first day of shopping if you have something really specific in mind. Be sure to ask about custom orders too!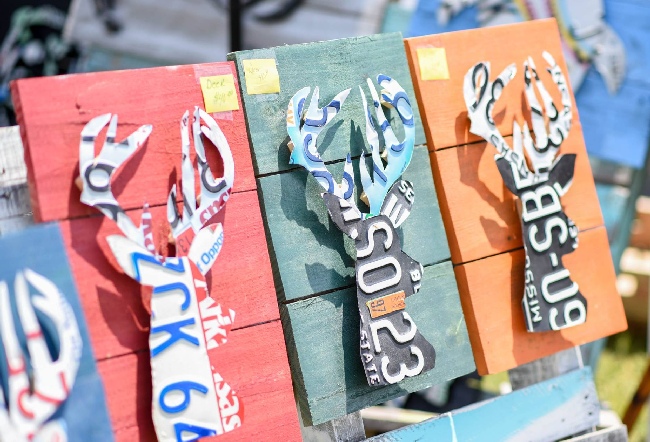 So, there's a roundup for you. Definitely not a complete list, but you get the idea. If you don't find something you're looking for, ask vendors if they keep a "wish list" for clients. Many of them would love to know what you're looking for and keep an eye out for you.
Follow The Junk Ranch on Facebook and Instagram for sneak peeks and chances to win free passes!
See you there!
What: The Junk Ranch Fall Show 2015
Where: 11195 Centerpoint Church Road, Prairie Grove, Arkansas
When: Oct. 2 & 3, 2015; Friday 1-7 p.m., Saturday 9-5 p.m.
Admission: Friday is $10.00 for first look shopping, and you can get in free again Saturday. Saturday is $5.00. Parking is free both days, and kids under 12 are free.