Arkansas is made for road trips. Sometimes our family day trips have a destination; sometimes we play our own version of the dice game "Left, Right, Center" where we roll the dice to determine our direction at next highway intersection. When our road trips take us up Highway 65 North through the Boston Mountains, I do a little cheer and my taste buds are on high alert. This simple stretch of Searcy County highway teems with unique local flavors created in venues just as distinctive as their flavors. All things local draw me in, especially when they involve local food.
Let's talk about Leslie, Arkansas on this northern strip of Highway 65. Leslie is one of my favorite small towns in Arkansas. It's not only a gateway to the mountains and Ozark Folk Center State Park, but this little town sends a vibe of independence on every street. Leslie is not a cookie cutter small town; it's eclectic and perfectly put together.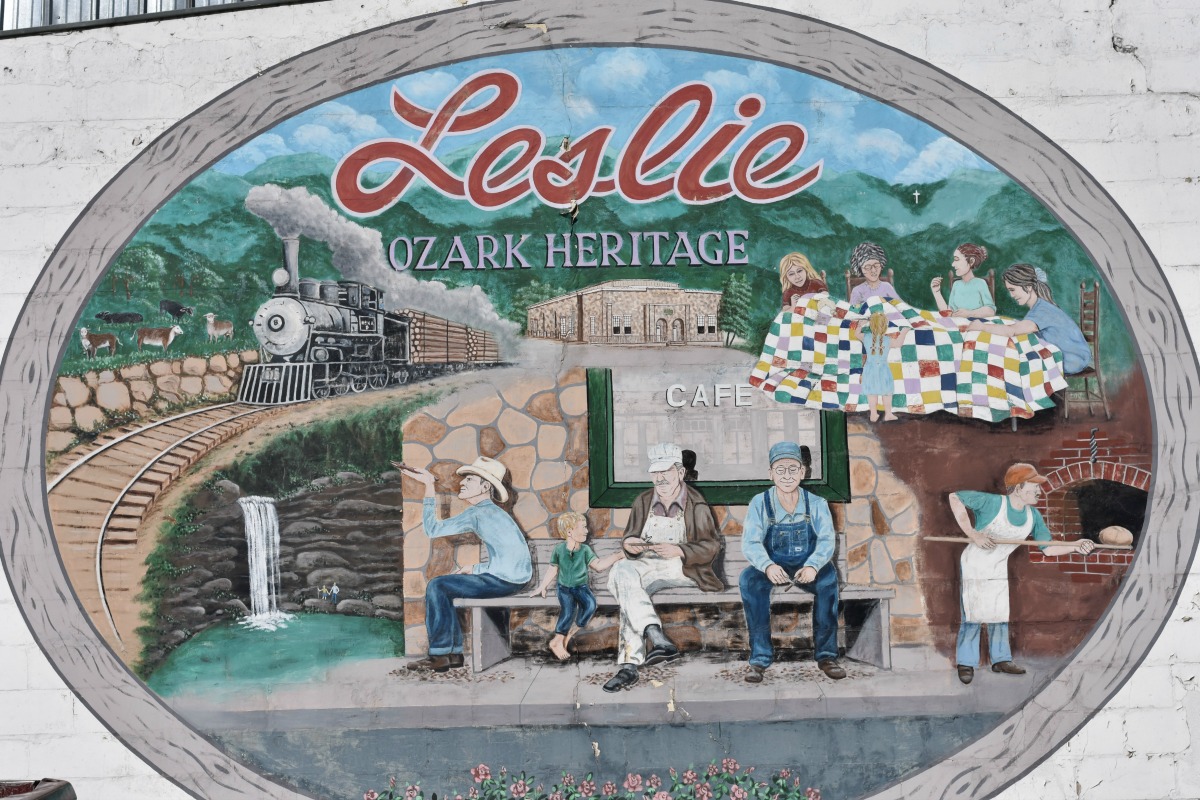 Leslie is also home to Serenity Farm Bread. I could tell you how their artisan bread is baked fresh daily in downtown Leslie in a wood-fired brick oven. I could tell you how they have a love affair with sourdough because their abundant varieties of bread, pastries, focaccia, sweetbreads, and cookies (whew!) it's all made with that fermented wonder that is the base for naturally leavened bread. Or I could tell you about their wraparound porch with a view of Cove Creek where you can kick back and enjoy their organic and gourmet foods, teas, coffees, oils, spreads, and local art. Mainly, I want to tell you this: Have a sourdough chocolate chip cookie from Serenity Farm Bread. Great. Now I am hungry.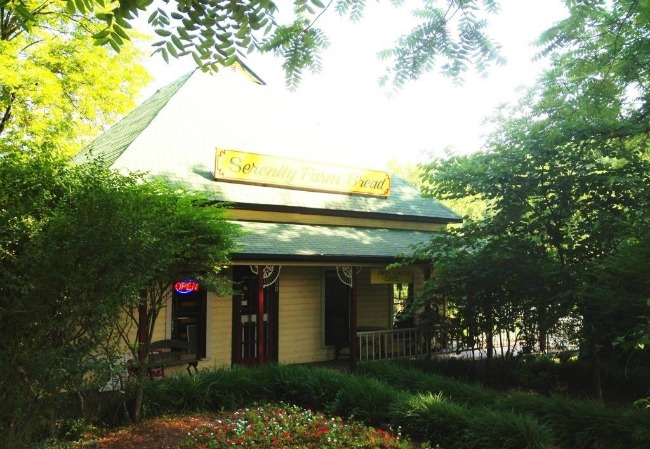 Photo courtesy of Julie Kohl.
If you are more of a downtown person than a lover of the open road, your next stop can be found close by. If you are ready for a calm night out, Ryan's Main Street Grill is the ticket. Ryan's feature steaks for my husband, quesadillas and burgers for my kids and a decent selection of brews for me. They also have live music in the evening to complement the conversation and relaxation that we are all needing. And I don't know if the management has the eye to hire just really friendly people or good actors (I am leaning toward the former) because the wait staff here are always happy. Always. Even when your kids change their order five times. Even when they spill their full Sprite on the floor. Their wait staff is top notch, and the food is the kind that no one leaves on their plate.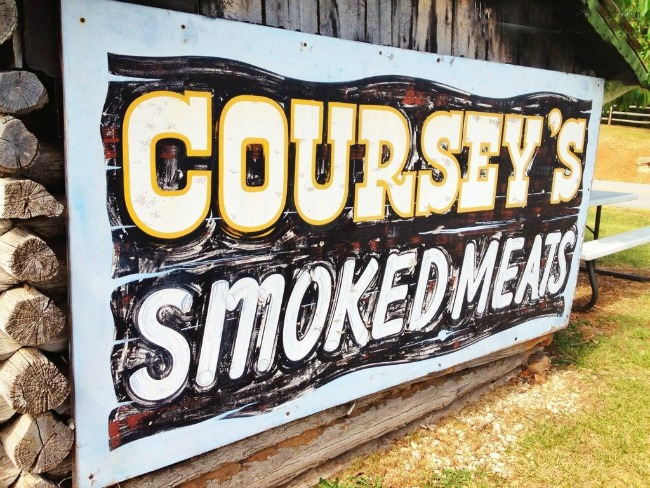 Photo courtesy of Julie Kohl. 
When I was a kid back in ahem …. well, that's not important, but it was before the new stretch of Highway 65 from Marshall to St. Joe existed, you could not travel Highway 65 without passing by Coursey's Smoked Meats in St. Joe. Coursey's is a "brake check" kind of place for me – the building is old, the benches out front are worn, and the parking lot is small. If those things are not a sure sign of good food going down, I don't know what is. We never missed a stop in Coursey's when I was a kid, and today my husband and I continue that tradition with our own children.
With the newer, straighter stretch of Highway 65 North, you'll need to make a slight left hook-style detour to reach Coursey's, but it promises argument from the back seat if you don't stop in and stock up. Well, actually, my brother and I have had a few elbows-in-the-ribs fights over the last piece of smoked cheese from Coursey's, so I'm not really sure there is a good resolution except to bring a cooler and stock up. Coursey's keeps it basic: smoked meats and cheeses. And y'all, the bacon (which they happen to ship nationwide)….my memory just sent a message to my taste buds … I lost the words to end that sentence. It is that good.
Of course, since you are in St. Joe, the Buffalo River provides a great backdrop for a picnic.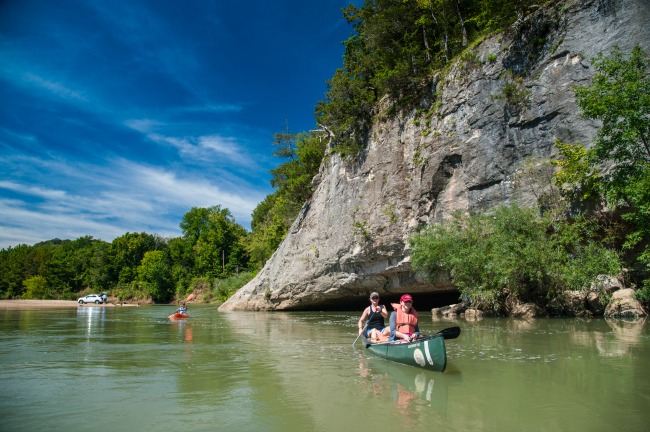 Photo courtesy of Arkansas Parks and Tourism. 
Searcy County. Arkansas Highway 65 North. Day trip. Road trip. Just passing through or stay the night. It's gorgeous and serene with its Boston Mountain views and enchantment for your taste buds.
Header photo courtesy of Julie Kohl.