You eat the first of them on the Fourth of July and spit your last seeds on Labor Day and the town of Hope is gearing up to celebrate these delicious, perfect watermelons at its 38th Annual Watermelon Festival.
When the heat kicks up in Southwest Arkansas, every resident of Hope knows the Watermelon Festival will soon be here. This years' slogan is "Southern Grown, Worldly Known." And, I can promise you, this is THE place to get a sweet, delicious watermelon.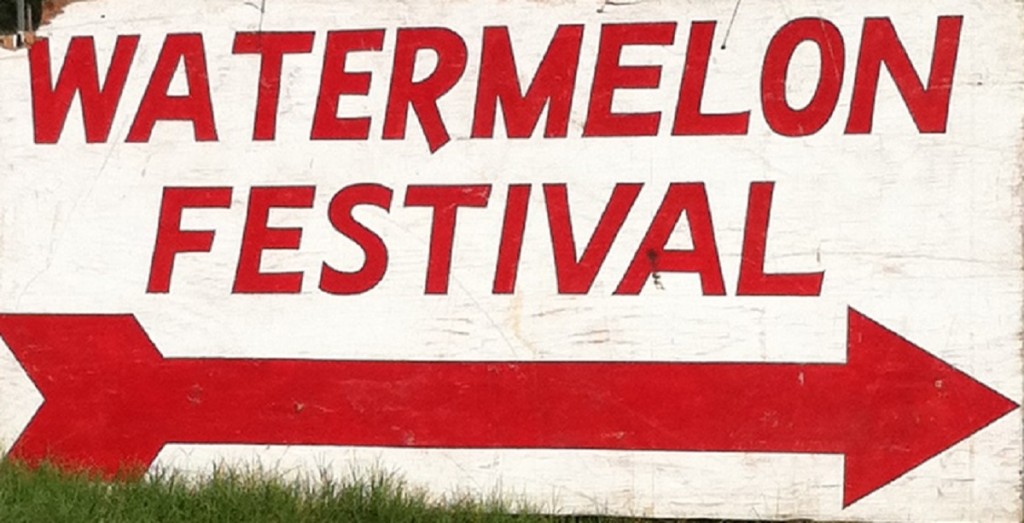 This festival is special to me for many reasons, but most of all, it is because of my husband's family. They are a part of a group called Rusty Wheels who show old farm parts and tractors during the festival. To make it even more special, my daughter Glitter Bug and her Great-Grandparents started a tradition of painting matching t-shirts.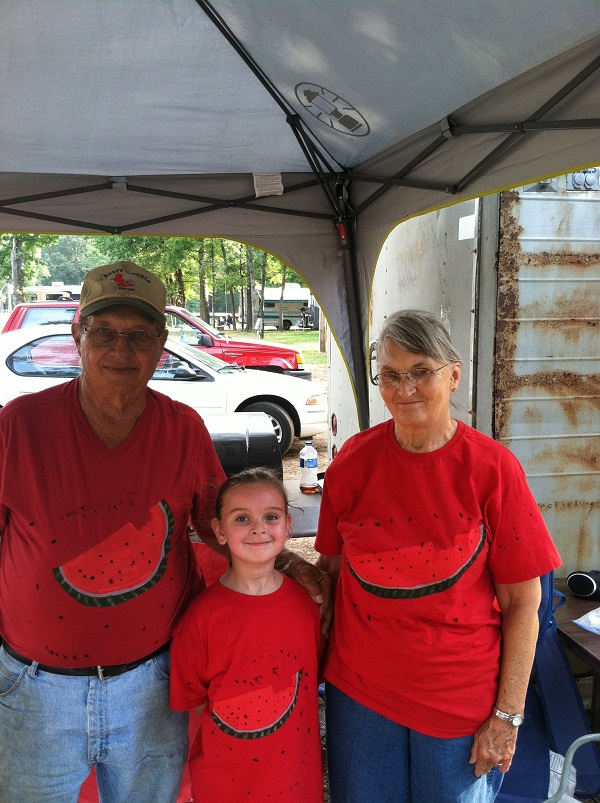 There has already been a request to have matching shirts made again by both her and great- grandparents. Plans are being made, ideas discussed, and supplies being bought.
If painting a shirt is not your thing, you can always pick up one of the official t-shirts. The shirts this year are going fast and there are many colors to choose from.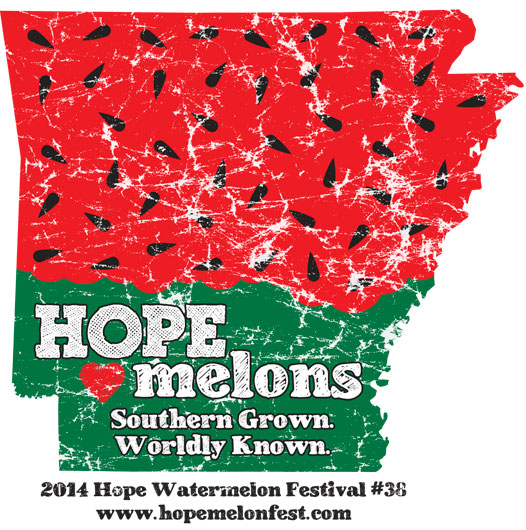 While in Hope, make sure you stop by Lagrone Williams Hardware, the biggest little hardware store, and listen as locals tell stories of the Bright family who have held numerous world records for their giant melons and hear people talk with fondness about heavy, oblong watermelons with names like Jubilee, Black Diamond, Carolina Cross, Georgia Rattlesnake or even the Charleston Gray, a relative newcomer from the 1950s and the first watermelon bred to have a tougher rind for shipping.
The festival features numerous activities including Arts & Crafts, food, entertainment and other family-oriented activities. Nearly 300 Arts and Crafts booths will be set up at the festival grounds. Visit  HopeMelonFest.com for a full list of activities. The 5-K run is in the morning along with a few other actives. Around nine, everything is in full swing. The main concert this year is going to be country music artist David Nail.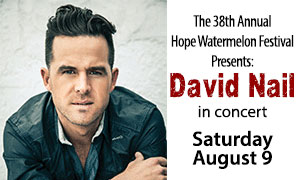 If you have not been, start a new tradition for your family this year. Mark your calendars for August 7th, 8th, and 9th and don't forget to wear your shirt when you take your picture by the huge watermelons.