Arkansas is full of rich, educational, fun-to-visit destinations all around the state! My family recently took a trip to the Little Rock Zoo to enjoy a day of learning while also sharing a few laughs and a ton of smiles. We made our trip to the zoo on a crisp, cool Arkansas day, and we were rewarded for it as the animals were putting on a show. The cooler temps of fall and spring make them the best times to visit a zoo because the animals are more active.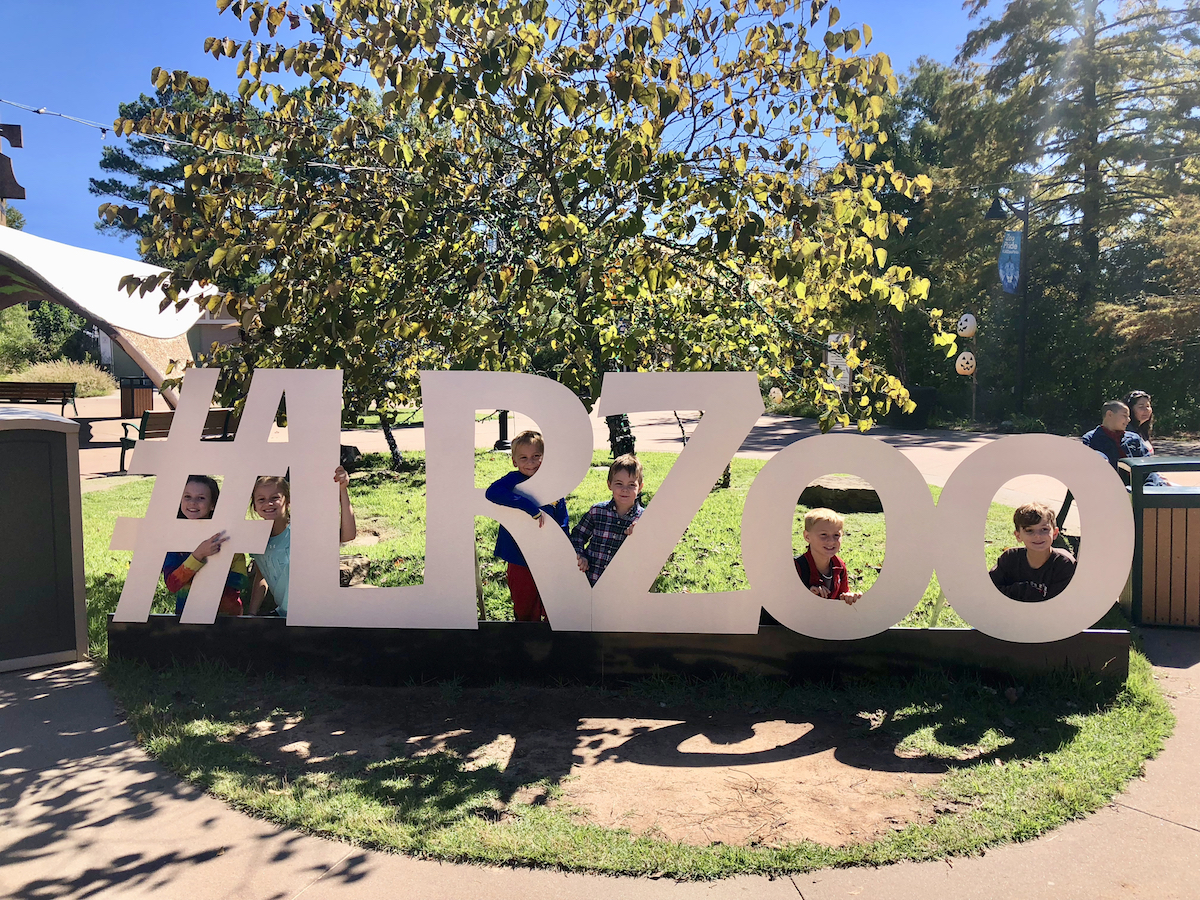 When we first walked into the zoo, we laughed at the gorillas, orangutans, and chimpanzees busy and playing that seemed to be consciously entertaining their spectators. It was a great way to start our tour of the zoo because the kids were immediately charged with excitement.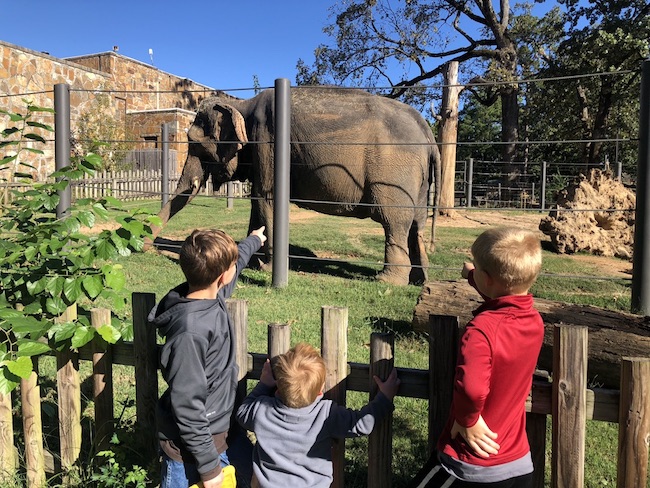 It never gets old watching your kids experience new things. On this trip, I was able to watch my youngest child experience the zoo for the first time. Seeing him get excited and amazed at all the new sights and experiences made for a joy-filled day.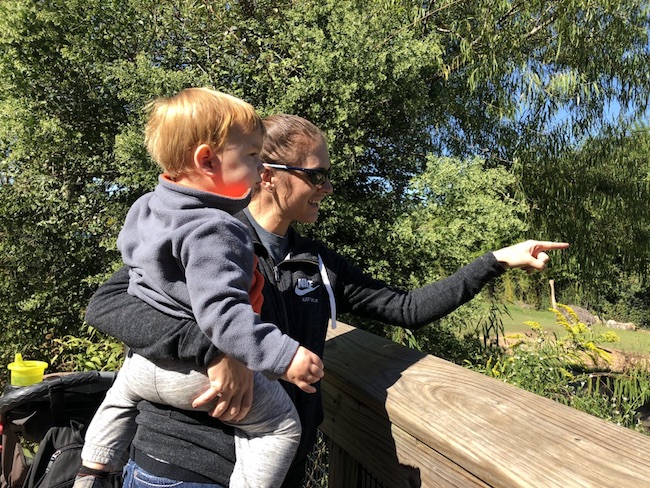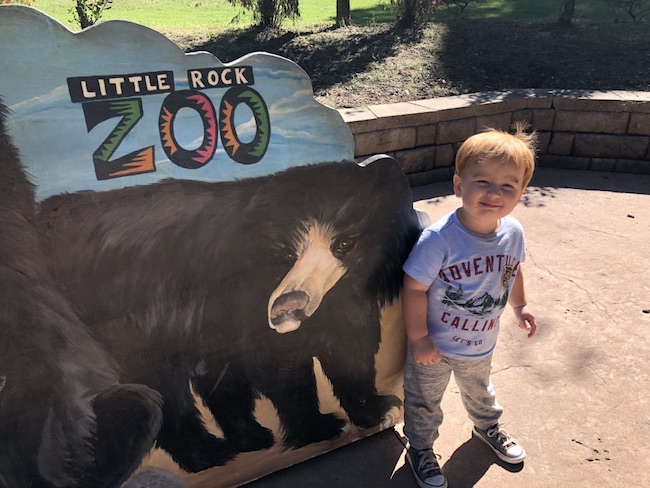 Though the older kids have visited the zoo before, every trip is new and different and a place that can be experienced over and over again. Each time, we discover something new, learn something new or see something different.
There is just so much to take in, and all the animals have personalities and tendencies all their own.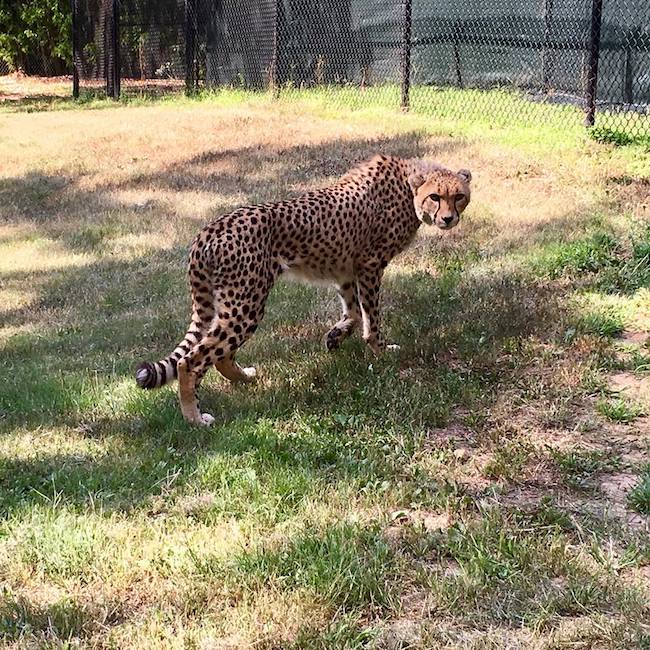 On this particular trip, the secretary bird put on a dancing show; the cheetahs pranced back and forth majestically, and the white-handed gibbon swung around his habitat home generating laughter and applause from kids and adults, alike.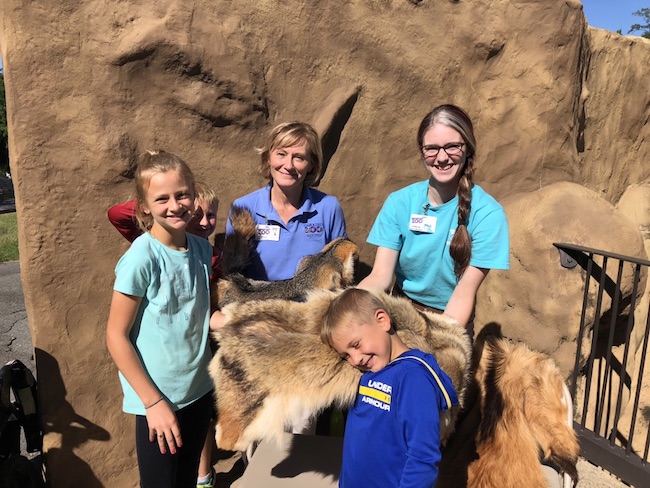 The zookeepers at the Little Rock Zoo do a wonderful job of educating the kids. They had several stations set up where kids could touch and feel animal pelts and ask questions. Patient, kind and informative, the zookeepers answered questions and talked to us enthusiastically about animal habitats, behaviors and features. This Mom, for one, really appreciated their ability to keep my kids interested and on track.
Taking our zoo trip a step further, I continued my kiddos' education when we got home. Like most, I had at least hoped my kids would read all of the details and descriptions about the animals as we walked around, but the reality and their excitement had them fluttering from one animal to the next with laughter and excitement. They did read some but not nearly as many as I preferred, so, when we got home, I asked each of them to tell me one of their favorite animals. Then, I surprised them with a little extra homework by asking them to research their pick and share ten solid facts about it.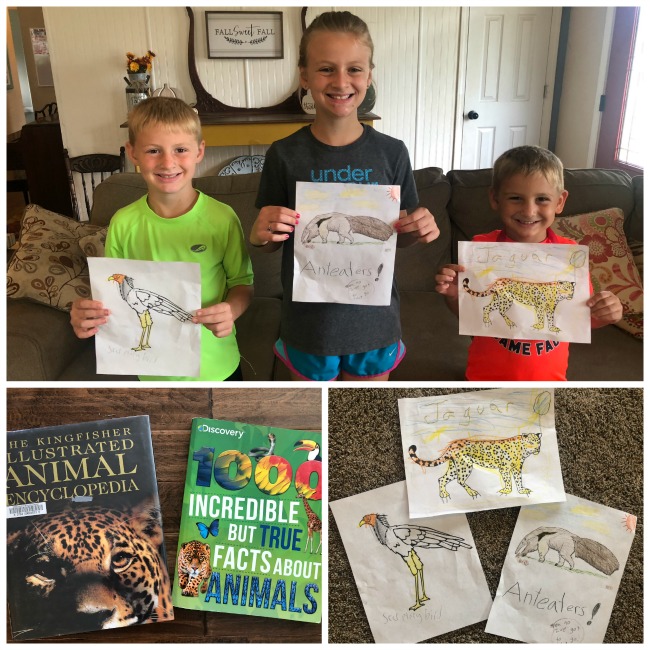 As they researched, their excitement was contagious as we talked about the animals of choice. I'm pretty sure the next time we visit the zoo, they will each choose a different favorite animal for a new project!

Photo courtesy of Little Rock Zoo
 The Little Rock Zoo is more than just a place to visit for the day with your family. With lots of events for all ages, LRZ has a lot going on. From twilight hikes to educational birding activities, nature workshops, parents' night out, scout sleepovers and more, there is something for everyone. Check out their website to discover more of their interesting events and activities.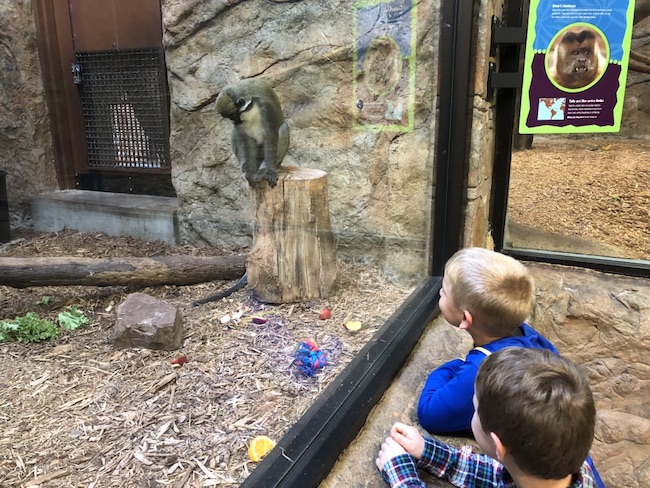 There's a lot of exciting things happening at the Little Rock Zoo right now! In addition to improving the grounds and creating new habitats and educational areas for all to enjoy, LRZ also offers penguin and elephants "Behind the Scenes Tours" where you can waddle with the penguins or bathe an elephant!
As you plan your visit, be sure to reserve your seats for the zoo's on-site animal programs at the Civitan Amphitheatre. During these special animal programs, your group will get an up-close look at many animals that are not on exhibit to the general public for one reason or another. This special program is entertaining for children and adults and can be tailored to age groups. Advanced reservations are required.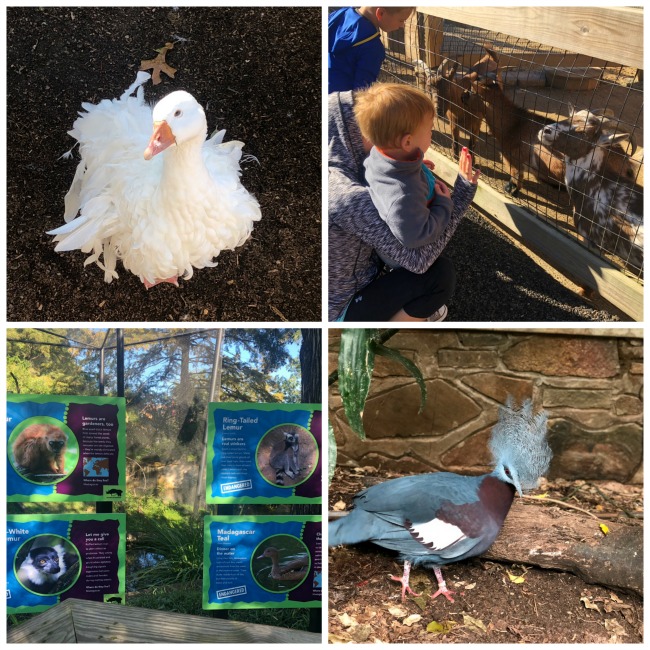 So much more than a place to just admire animals, the Little Rock Zoo is a rich resource for individuals, groups and the community, with activities, special events, education and volunteer opportunities.
Their website, calendar, and events page will keep you up to date on all the great things going on!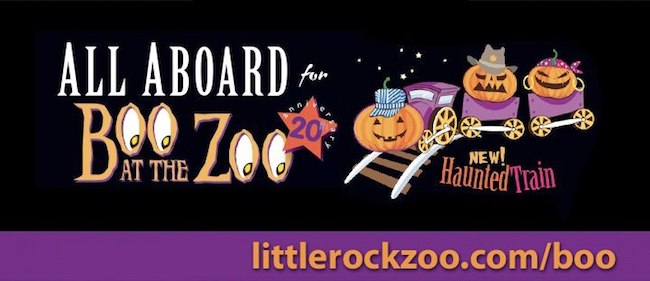 A popular event you won't want to miss is coming up just around the corner! Boo at the Zoo is an annual event that transforms the park into a botanical garden filled with colorful lights and fun Halloween-themed decorations. Arkansas's largest Halloween festival, it is swarming with lots of Howl-oween fun. With fun photo ops set up along the way to take that perfect Halloween selfie, a stroll through BOO at the Zoo will delight partakers of all ages. The event includes a carnival, carousel and train rides, a haunted house, a hay maze, nightly dance parties, costume contests and live music!  General admission nights run from October 21st to the 31st.
So, make your plans to visit the Little Rock Zoo! It is a great place for all ages to enjoy!