Summer arrives and many start building their summer activities bucket list. Big things like vacations and overnight trips make the list early. Lazy days by the pool or reading through a summer book list are added next. Often trying new restaurants and local attractions are added as well. But as the days pass and activities are marked off, it seems that anything that is safe, cheap, and entertaining finds its way on the list of eligible options.
Growing up, my mom would let us write out things we wanted to do over the summer. She would put it on papers and fold it up. We could randomly pull it out of a jar or pick them off a list depending on her notation method for that year. I'm sure she treated it like the Advent Calendar where we had to have some prep work on some of the things, but I remember that our summers never lacked for creativity or activities. And, when we got bored, she pulled out the jar that had extra chores in it and things we could clean around the house inside and outside. So, we kept our complaining to a minimum – you know, as much as a 10-year-old can!
Combatting the summer fatigue and boredom is real. So, why not take your crew and their crew for a day of adventure in your hometown?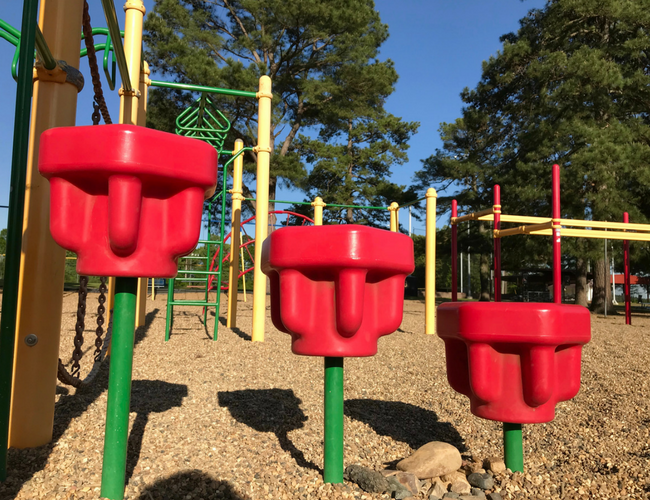 Grab your camera or smartphone and document your scavenger hunt along the way:
Find the founder of your town.  What year were they born? Take a picture of the marker or making that number.
Who is the mayor? Take a picture where they work. BONUS points if you get the mayor in it!
Eat lunch at a local, non-chain restaurant and order something you have never had before. Take a picture of what you eat.
Where's the happiest (kid-friendly) hour in your town? Take a picture there with your happy faces
Does your town have a museum or state park? Have you ever visited it? Capture yourself making a new memory.
What is your city known for/claim to fame? Use your camera to capture it.
What is happening during the summer at the place your town/county fair is held? Take a picture so you have proof.
Take a picture at the gates of your local football stadium. BONUS points if you can get a 50-yard line photo!
Do you have a railroad? Look both ways and take a picture with it in the background. What's the name of the rail line that comes through your city?
Stop by the police or fire station and find out what's for dinner, but don't stick around! Grab a photo with these local heroes and move along.
Can you find the tallest structure in your city? It may be two stories tall or higher. Take a picture of you holding it up.
Do you have a manufacturing plant in your town? What's the name of the plant manager? Take a picture of that product where you can buy it locally.
Visit the local pet shelter. Find out if there are times you can volunteer. Take a picture of your saddest puppy dog face (or you might be a cat person!).
Are there any flowers or trees blooming? Stop and take a little time to smell the roses, or dogwoods, or tulips, whatever you can find.
Find a church in town say a prayer or recite a Bible verse on their front steps. Catch yourself being reverent.
Take a picture acting like the mascot at each of the schools in town.
Did anyone famous grow up in your town? Take a picture of the house number where they once lived.
Find the oldest structure in your town. Does your town have any state or national landmarks? Find a fun fact and capture it with your camera.
We've all heard of mobile phones but does your town have mobile food? See if you can find something new that is food on wheels and take a picture tracking it down.
Does your town have a local radio or TV broadcasting station? See if you can get a photo with the DJ on duty. Maybe they will let you help with the upcoming lineup.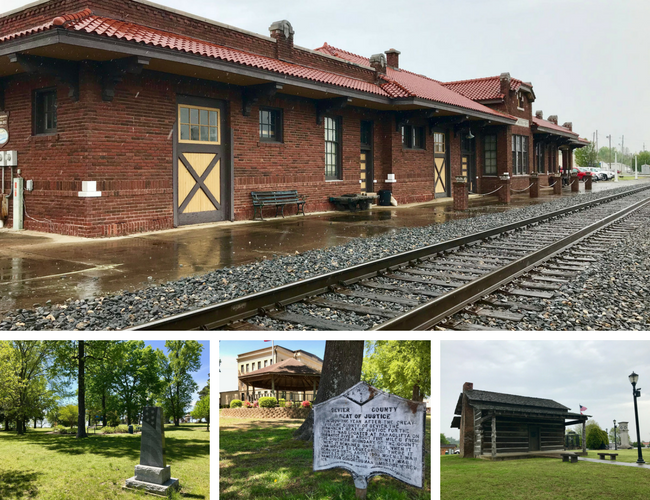 Make it fun. You could complete this over several days or in one weekend as a family.  It's a great option for a scout troop or sleepover fun. For church groups, get a group of parents together and make it a competition between groups. Homeschool groups might find it a fun way to include history, government or economics in their curriculum. Or get your bikes out and safely explore your community together.
However you choose to explore your hometown, learn something new, make a few memories, and share your adventures on social media using #OIAhometown. 
Click the photo below for a printable version of the scavenger hunt list.