Around these parts, Andrew Benintendi is already a bona fide star. He is, after all, the first — and so far only — Razorback to win SEC Player of the Year and four National Player of the Year awards.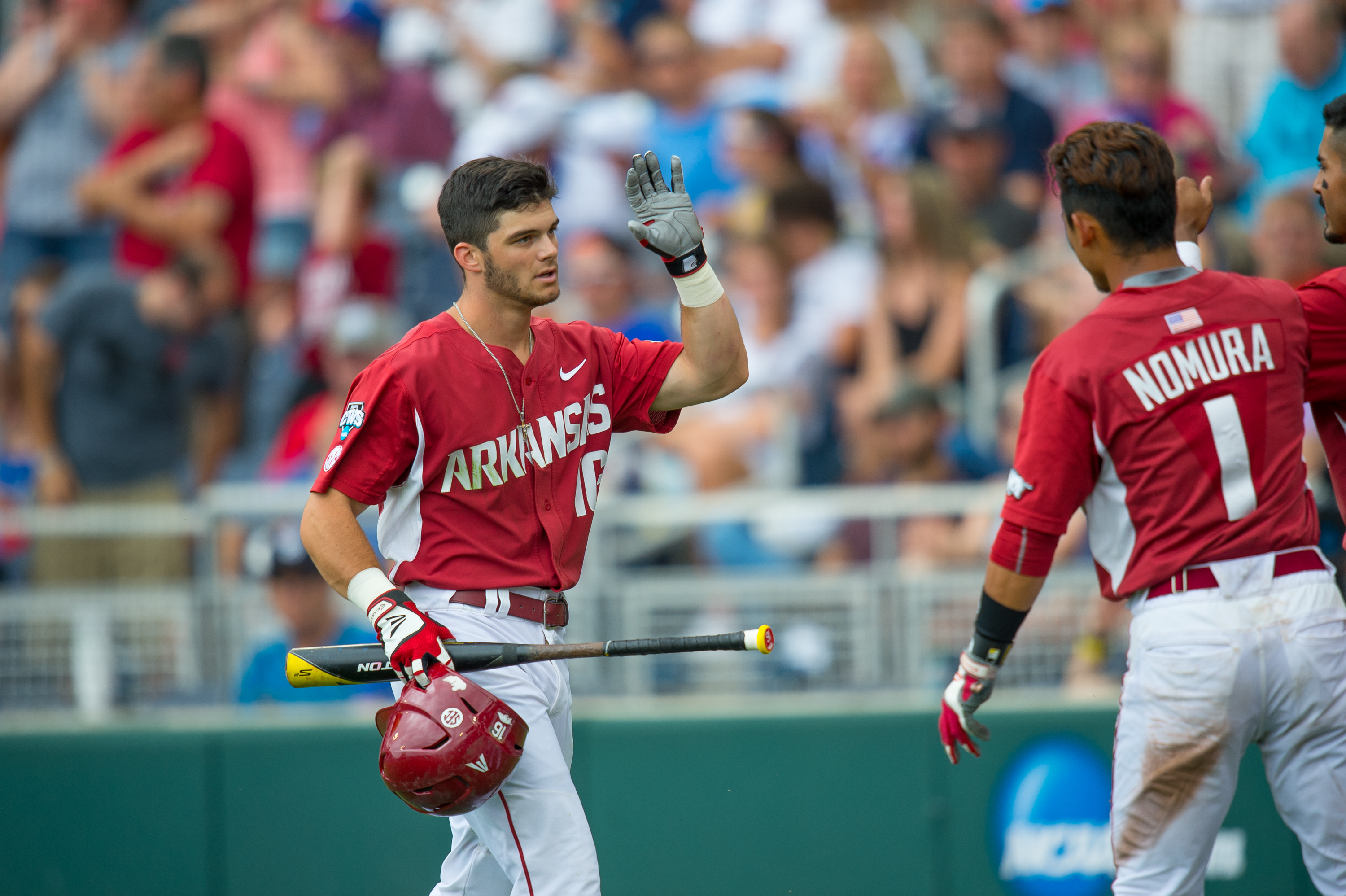 Boston Red Sox fans are bananas for Benny, too. They have known he's special since 2016 when he crushed a 408-foot home run in his playoff debut — making Benintendi the youngest Red Sox to homer in the postseason. Their appreciation for the young prodigy has only grown since then.
Now, major league baseball fans nationwide know who Andrew Benintendi is. The 24-year-old left fielder made his mark in the 2018 World Series as a star on the rise. On Sunday, he helped Boston crush Los Angeles 5-1 and win the World Series in five games.
Sure, Benintendi had his individual moments. In Game 1, he went 4 for 5 against three-time Cy Young winner Clayton Kershaw, widely considered the best pitcher in the sport (during the regular season, at least). He became only the fourth lefty to get three hits off of Kershaw in a game, and the first player to make four hits and three runs in a World Series debut.
Then, in Game 2, Benintendi pulled off the catch of the series — a soaring, stretching grab that deserves to be made into a logo and splashed across all future "Air Benny" merchandise. The grab was so impressive it inspired a writer for the The New Yorker to compare Benintendi to Mikhail Baryshnikov, Air Jordan and Mario.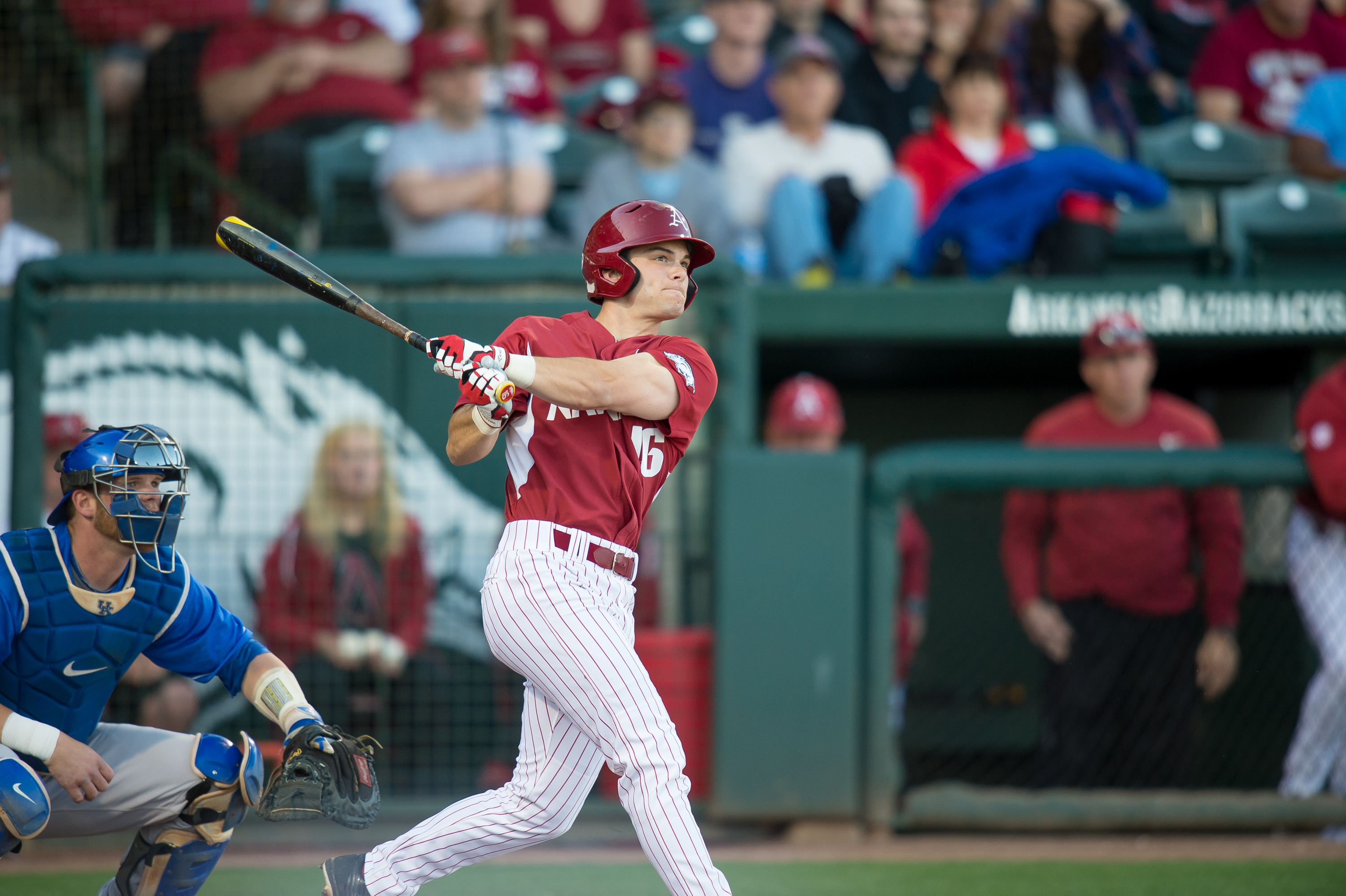 Still, it's the context of these performances that puts Benintendi on the verge of national stardom. He's part of a Red Sox machete which cut through Houston, New York and Los Angeles this postseason to prove itself as the "first great baseball team in two decades," as Colin Cowherd put it. "The Yankees won 100 games — couldn't compete. The Dodgers dominate the National League — couldn't compete," the sports commentator said. "The Astros have maybe the best roster in baseball outside of the Red Sox…yet they couldn't really compete."
Despite Benintendi's great talent, at least two Red Sox — likely MVP Mookie Betts and J.D. Martinez — are clearly better. The closest analogy may be the NBA's Golden State Warriors, led by two MVP-caliber superstars in Steph Curry and Kevin Durant. Klay Thompson usually plays third or fourth fiddle on that squad, but nobody doubts Thompson's abilities as a star in his own right. He knows helping others shine brighter helps everybody win. Benintendi is a similar team-first, standout talent.
So long as Boston remains a juggernaut, Benintendi will become an All-Star without top dog status on his own team.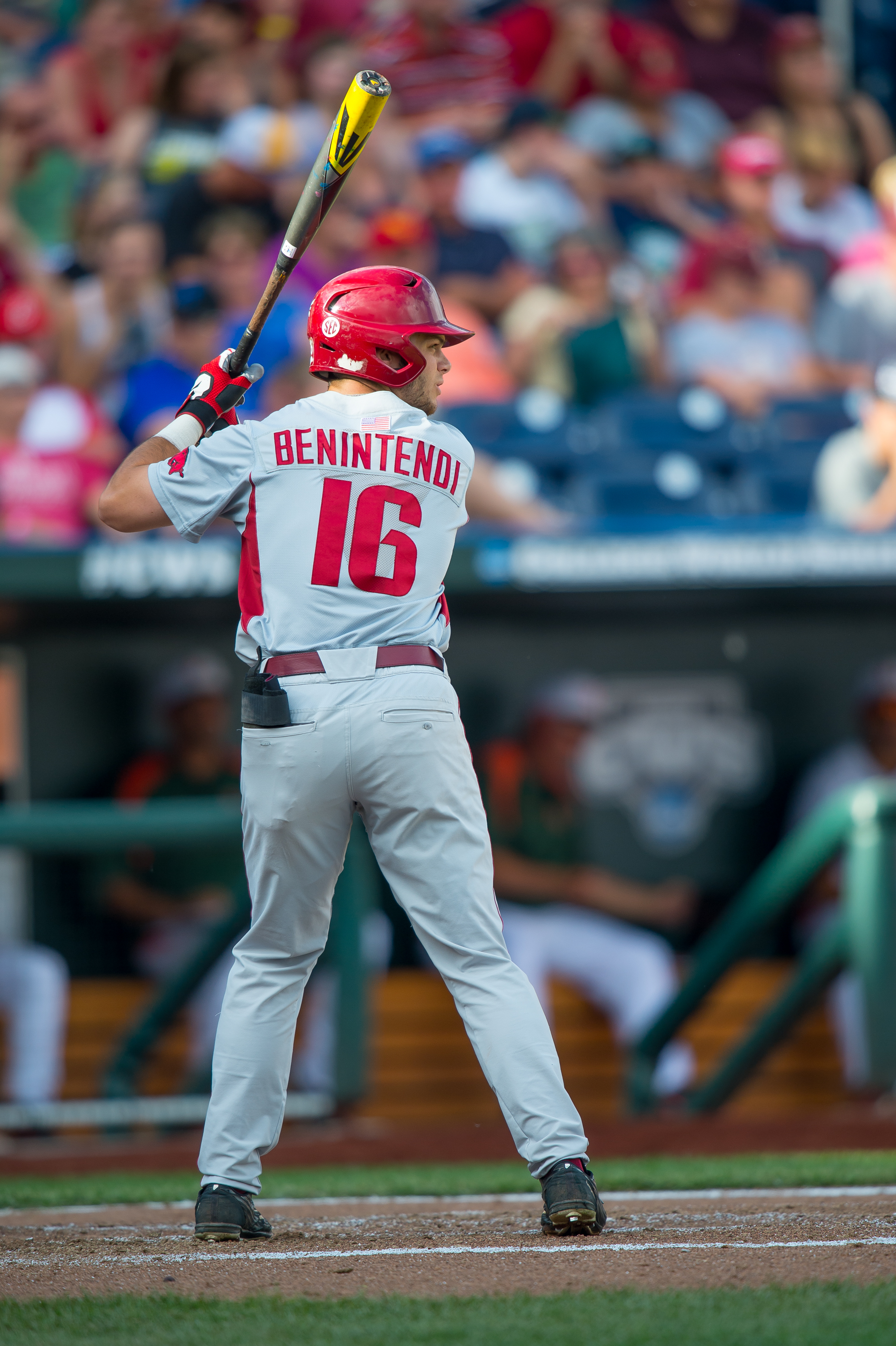 In college, the turn toward superstardom took all of one year. Arriving at Fayetteville from Cincinnati, Ohio, Benintendi battled health issues and struggled some during his freshman season. But coach Dave Van Horn never stopped believing in him. "He believed in me as a freshman," he recalled. Van Horn has "a quiet confidence about him. He goes about his business and it's awesome. He's a great coach."
Benintendi's sophomore year, in 2015, proved to be a Grand Slam in so many ways. Here are just some of his achievements:
Led nation with 20 home runs and led the SEC with a .376 batting average
Also led SEC in slugging percentage (.717), on-base percentage (.488) and walks (50)
Won the Golden Spikes Award and the Dick Howser Trophy
Helped lead Arkansas to a surprise appearance in the 2015 College World Series
Selected by Boston as the No. 7 overall pick in the 2015 MLB Draft
Benintendi credits the staff at Arkansas and SEC competition for helping pave his upward path. "Everything down there was run like a pro team, from the base running to defense," he said in an interview from Boston. "That made the transition from college to professional baseball a lot smoother."
The higher Benintendi rises in the pros, the greater his living legacy at Arkansas. This October he became the latest of at least 10 Razorbacks to play in a World Series, just one season after former Hog and pitcher Dallas Keuchel powered Houston to a World Series title. By one metric, Benintendi is already the most popular and influential former Razorback baseball player. He has a combined 372,000 followers on Instagram and Twitter, compared to the 304,000 combined followers of the 30-year-old Keuchel, who has racked up more honors in his career.
Benintendi makes regular mention of Hogs athletics on social media. For instance, during the Razorbacks' run to the College World Series this summer, he tweeted a "Woo Pig" and bicep emoji.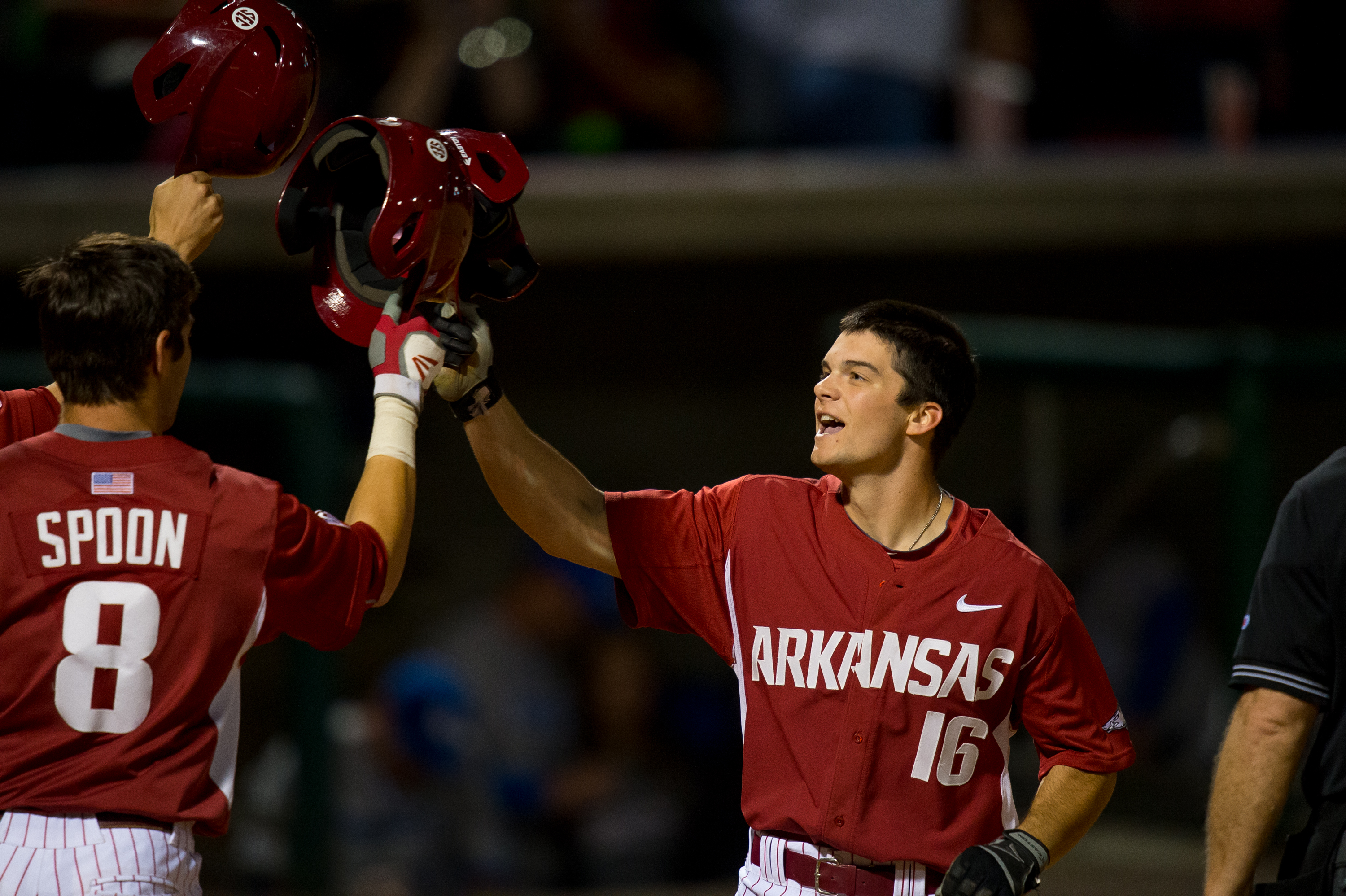 This raises awareness of the program nationwide and helps Arkansas recruit future college stars. Heck, one day Benintendi may even blast out a picture of his own statue from Fayetteville. Nearly 1,300 fans have joined a "Benintendi Deserves a Statue at Baum" [Stadium] Facebook page. It appears no active baseball player has his own statue at his alma mater, but there's a first time for everything. Arkansas may be the best place to think outside the box and break ground on such a project. No place, after all, is more passionate about its college baseball team or the pros who keep making it proud.
Benintendi knows this firsthand: "They love their Hogs down there in Arkansas, and I'm proud to call myself one as well."
Photos courtesy of Razorback Communications.