Blue is not a color most Hog fans love.
Especially if it's worn on the sleeves of teams like Kentucky and Florida. At a deeper level, though, it's a different matter. In baseball, you see, Arkansas fills the definition of a sports "blueblood" in almost every way.
Raucous, record home crowds? Check.
Regular Top 10 rankings? Check.
Frequent deep runs in the postseason? You bet.
National titles?
Here, the record skips a beat.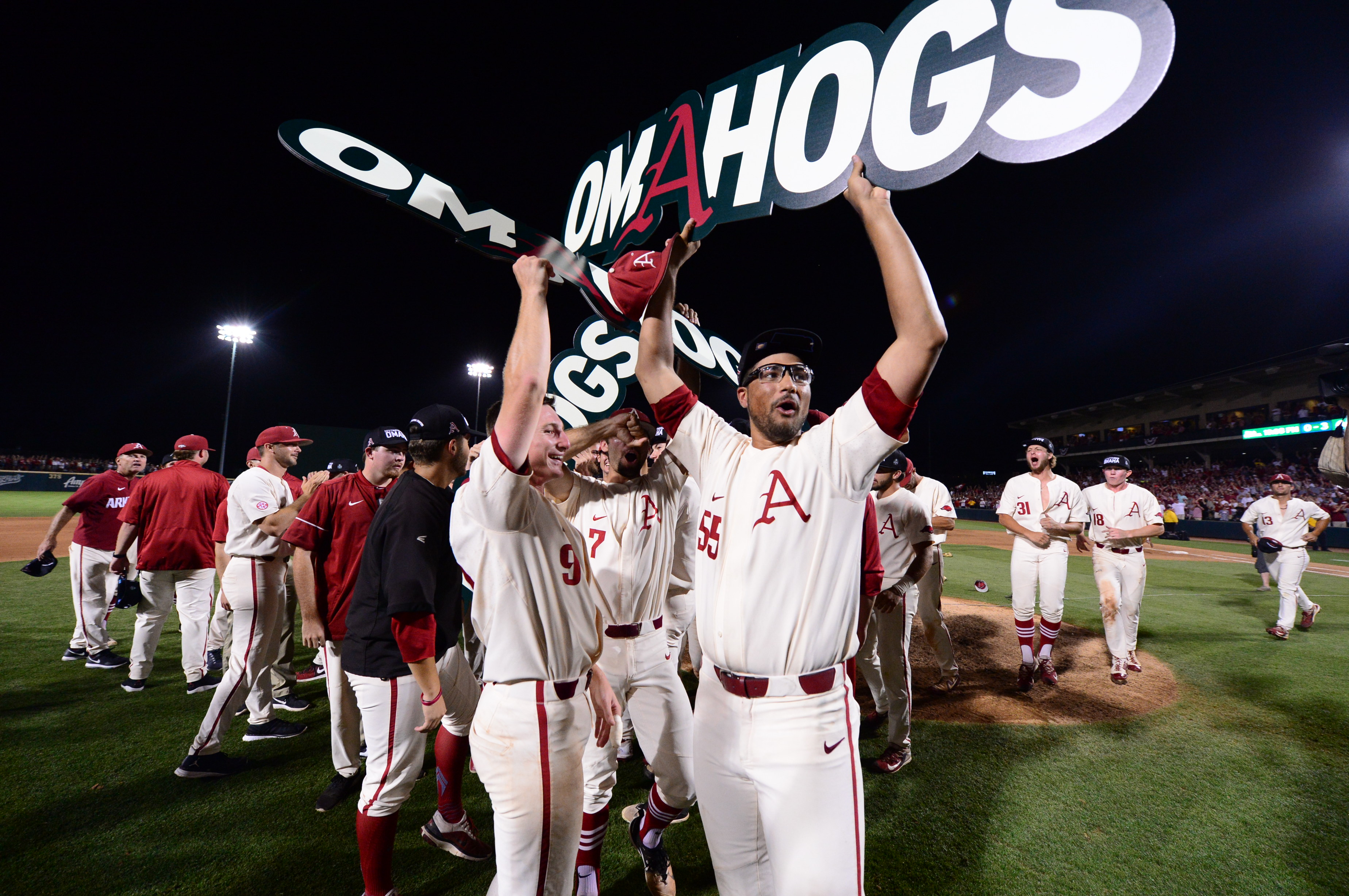 Arkansas has not won a College World Series in eight cracks at it. Its best finish is runner up, which happened in its first appearance in 1979. The team is back this June, however, and poised for a breakthrough. "It's a matter of time for every team before they win something big, and I think this year is our year," Hogs pitcher Blaine Knight said in advance of Sunday's CWS opener against Texas.
It's arguable Florida State is the only Division I baseball program more "due" for a national title. The Seminoles have a total of 22(!) College World Series appearances without winning it all. They play in a worse baseball conference (ACC) than Arkansas's SEC, but have still racked up 92 wins against Top 50 RPI teams in the last five seasons.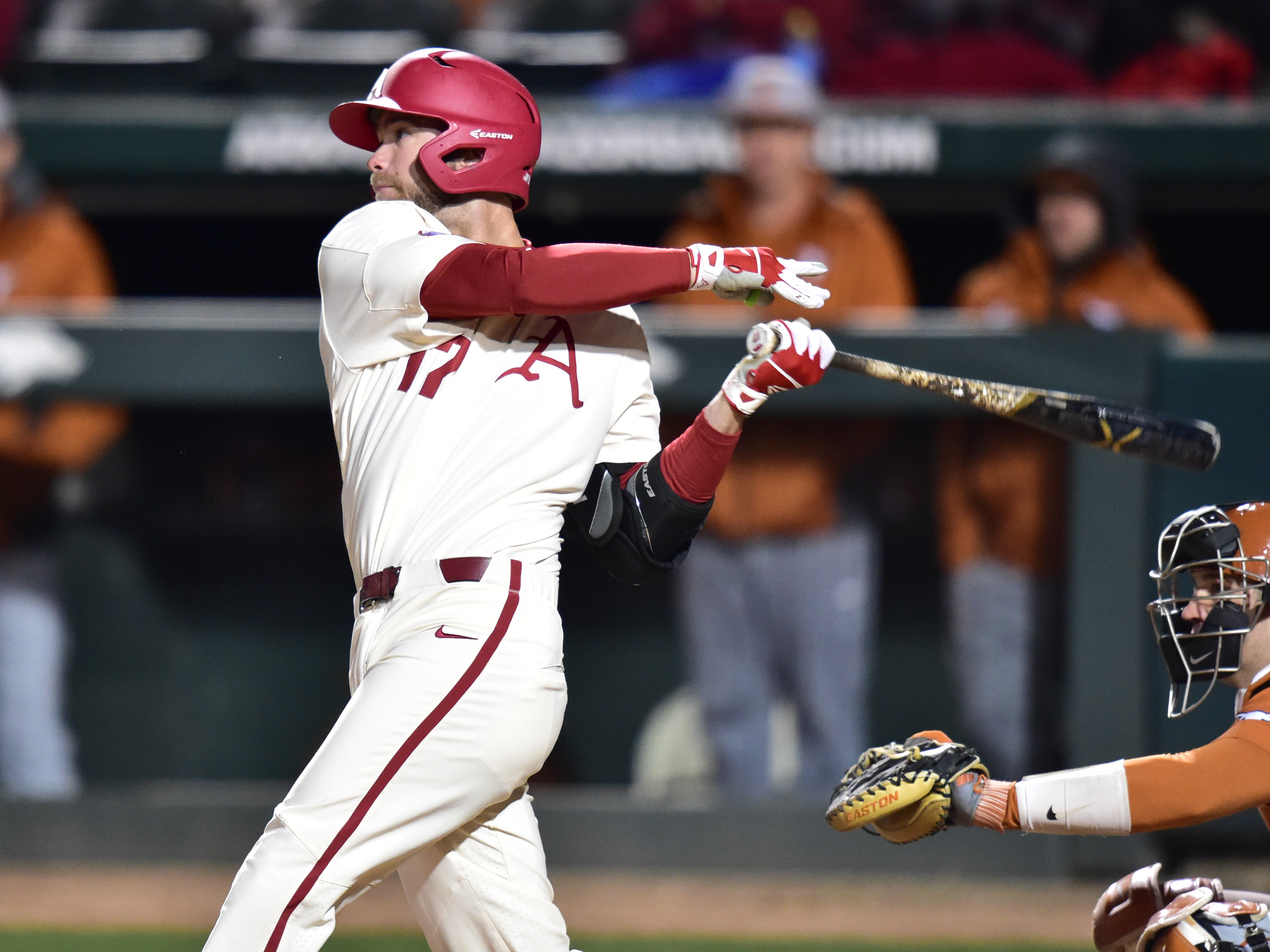 Arkansas, meanwhile, has 82 such wins since 2014. That's six more than Mississippi State, which has 10 College World Series appearances without a title. And it's 13 more Top 50 wins than UNC, which has 11 CWS appearances. Essentially, outside of FSU, Arkansas is the best "blueblood" program in recent years to not win a national title.
This year, Arkansas' strength is its offense. "Top to bottom, there's no team that scares you more with the power in their lineup — with guys who can drive the ball out of the park, up and down the lineup," says Aaron Fitt of D1baseball.com. "The power will be suppressed a little bit at TD Ameritrade [Park], but you can still hit home runs there."
Fellow D1baseball.com analyst Kendall Rogers agrees: "If you can keep Arkansas from getting their groove offensively early in the game, I feel like you can at times kind of hold them at bay. But Arkansas is one of those teams which if they get hot early, man, they're just like a steam engine — you're not stopping them."
Heading into Sunday's opener, most insiders favored Arkansas over Texas. That round's winner would most likely face defending national champ Florida, the nation's top-ranked team through much of the season. Arkansas has held its own against the mighty Gators this season, winning two of four games. Its pitching, always important, will become paramount.
Here, First-Team All-American Blaine Knight leads the way. Expect fellow starter Kacey Murphy to also be solid. Highly talented starter Isaiah Campbell is a wild card. He's been up and down all year but played well in the super regional against South Carolina. The bullpen — with weapons like Jake Reindl, Barrett Loseke and flamethrower Matt Cronin — is stout.
Oregon State is the heavy favorite to come out of the bracket opposite to Arkansas. Last year, the Beavers tore through the regular season with a 56-6 record but were swept in two games by LSU in the College World Series. LSU's coach, Paul Manieri, predicts this year Oregon State and Arkansas will play in the finals.
"Oregon State is their equal, and Oregon State probably has a more veteran lineup," Manieri told Bo Mattingly on the First Security Bank hotline. "They're two, three and four-hole hitters are first rounders. Their five-hole hitter, [Adley] Rutschman, is gonna be a first rounder next year. Their centerfielder, [Steven] Kwan, who really makes them go — he was a fifth rounder. And the other guys are all seniors."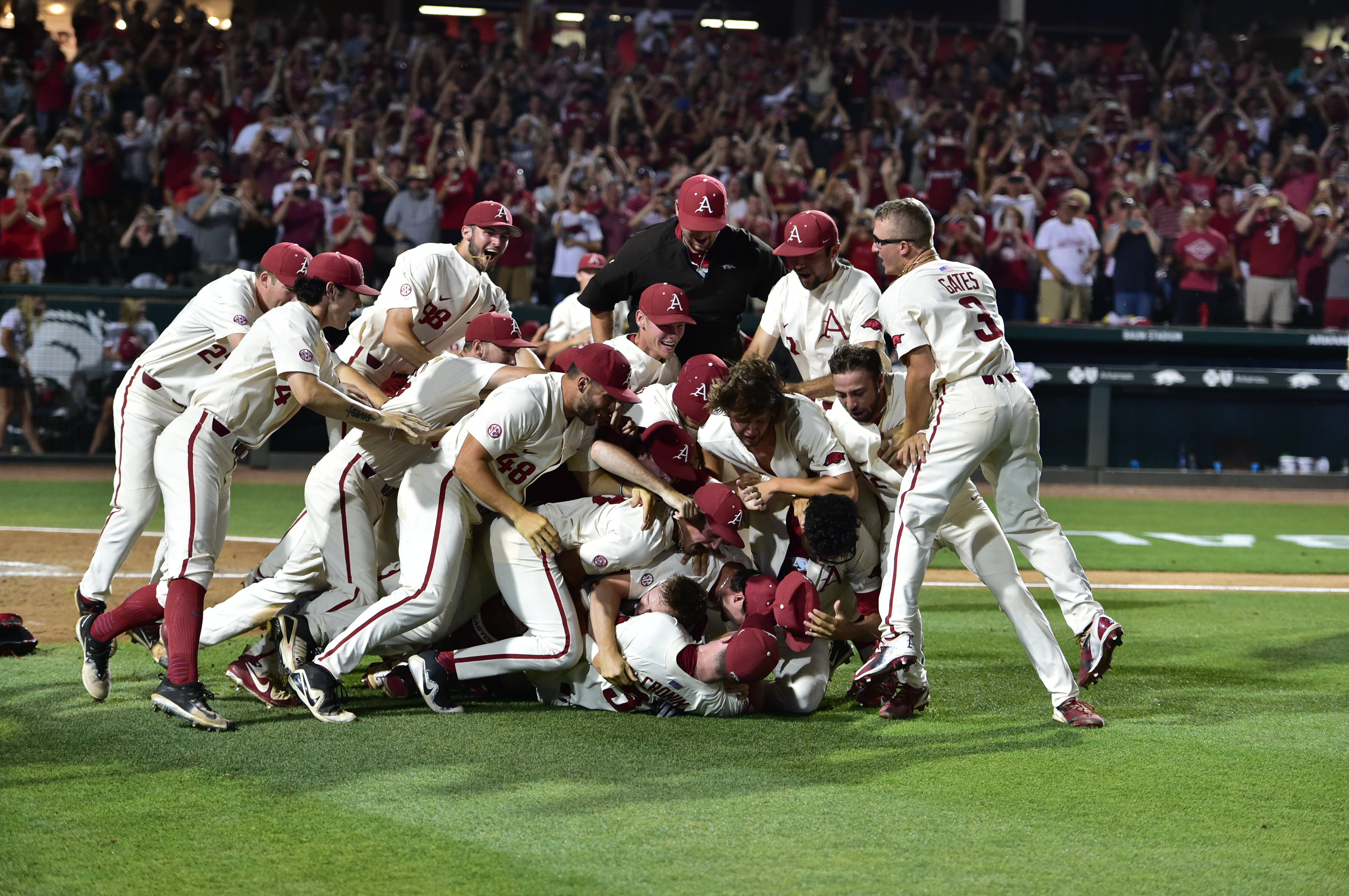 Still, "Arkansas' lineup is just as good as theirs, just a little bit younger. Of course, [Casey] Martin and [Heston] Kjerstad are great freshmen — they don't act like freshmen."
Manieri has little doubt about which team will come out on top. He shared his opinion with Hogs coach Dave Van Horn months ago: "I told him before the season that this was his year, he's gonna win it all."
Evin Demirel is the author of "African-American Athletes in Arkansas: Muhammad Ali's Tour, Black Razorbacks & Other Forgotten Stories." He blogs more about expert predictions on the 2018 College World Series at BestOfArkansasSports.com