To radio show host and musician Stephen Koch, Arkansas is the most influential state in the U.S. when it comes to music. Why? "We have people who have innovated in every American musical genre: blues, jazz, R&B, rock 'n' roll, opera—you name it," he said.
In that innovation are black Arkansas musicians, vocalists, producers and others who have shaped the sounds we celebrate today. As creator and host of Arkansongs, a weekly radio segment that's syndicated on National Public Radio affiliates across Arkansas, Koch explores the stories of Arkansas musicians of all backgrounds. "I think in general, we sort of don't celebrate our artists here, so I think it's important to every month," said Koch, who performs in the duo Stephanie & Stephen. "But in particular, [it's important to celebrate] black music and the black musicians that have really influenced the entirety of American song," he said.
In recognition of Black Music Month, we caught up with Koch to discuss a few of our state's music trailblazers. "This is Arkansas' music, and it's really an important thing and really fun and something we should celebrate," he said.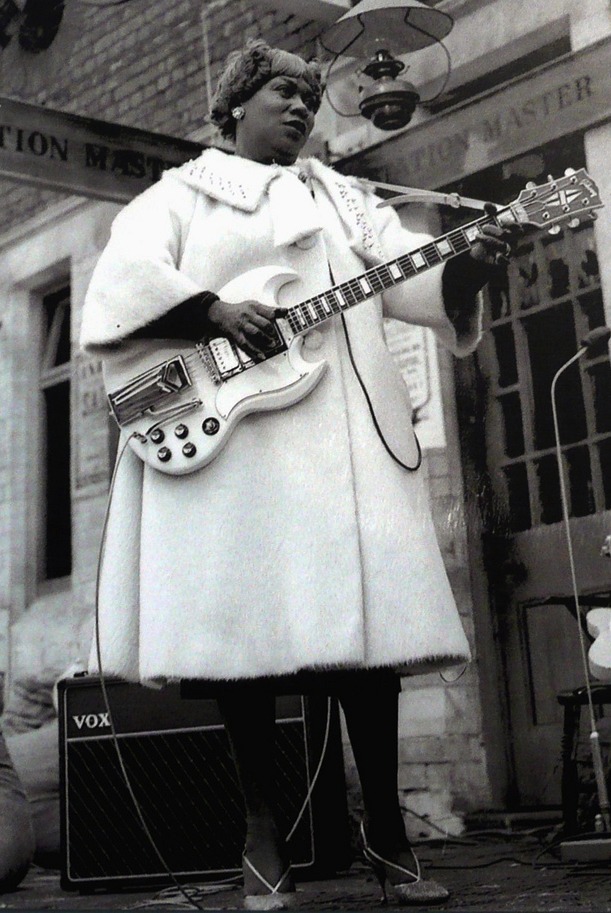 Sister Rosetta Tharpe
Born in 1915, Sister Rosetta Tharpe was a vocalist and musician who is always going to stick out in history, Koch said. The Cotton Plant native began singing and playing guitar in the church when she was about 5 years old. As her talents matured while she performed with her mother's traveling gospel troupe, she garnered popularity for playing quick riffs and melodies on the guitar—rather than just playing chords—and her bluesy voice. Tharpe signed to a record label in 1938 and recorded secular songs while also releasing gospel tunes, making her both a crossover hit and one of gospel music's first stars. "What we have here is a black female playing electric guitar in a way that a lot of white males weren't playing electric guitar," Koch said.
Her most celebrated hits include "Rock Me" and "Strange Things Happening Every Day," which display her guitar-playing techniques that inspired later rock 'n' roll artists. The Blues Hall of Famer was so popular, Koch said, that more than 20,000 friends, family members and fans attended her 1951 wedding at Griffith Stadium in Washington, D.C. "She did a marriage album," he said. "It was just a dialogue of them getting married at a big stadium." Though artists such as Johnny Cash, Sleepy LaBeef and Isaac Hayes all admired Tharpe, she remains unmatched, Koch said. "No one has been able to play guitar like she did," he said.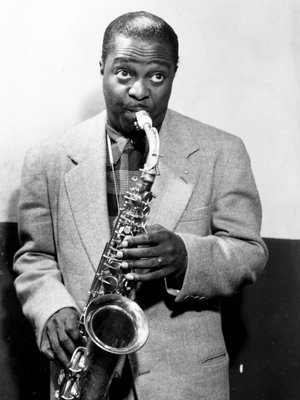 Louis Jordan
While driving through Brinkley on family trips as a child, Koch always wondered where the town kept its statue of Louis Jordan, one of the most notable big band and R&B singers of the 1930s and '40s. Unfortunately, like the story of many Arkansas trailblazers, Jordan's hometown had no display celebrating his legacy, and it seemed many in Brinkley were unaware that Jordan hails from the town. "This is a guy who had more than 50 top 10 hits in the 1940s," Koch said. "This guy was everywhere. He did the first conceptual music videos. He set the framework for rhythm and blues."
Known as the father of rhythm and blues and the grandfather of rock 'n' roll, saxophonist and singer Jordan grew up in a traveling band that covered a variety of genres. With his ensemble Tympany Five, Jordan released up-tempo, jazz-rock hits like "Saturday Night Fish Fry," "Caldonia" and "Choo Choo Ch'Boogie." He influenced artists such as Ray Charles, Chuck Berry, Sonny Rollins and James Brown. Jordan is known for popularizing phrases that are still in our vernacular, said Koch, who wrote the book Louis Jordan: Son of Arkansas, Father of R&B. "We say, 'Let the good times roll' and 'Open the door, Richard.' He made it OK for white people to like him, too. He was a crossover artist." Jordan was inducted into the Rock & Roll Hall of Fame in 1987, 12 years after his death.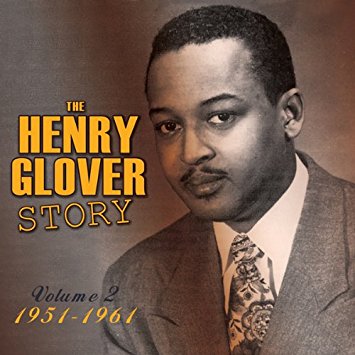 Henry Glover
Much like former Stax Records owner Al Bell, Henry Glover is a behind-the-scenes, Arkansas-born figure in music who we should all know, Koch said. A Hot Springs native and record producer, Glover is considered the first artist & repertoire person for a major record label, who had his hand in both the R&B sector and country music. He was active in music from the 1940s through the 1970s. One of the most notable songs he produced was "Fever," which was originally recorded by Arkansas' own Little Willie John and later covered by artists such as Peggy Lee, Madonna and Beyonce. "He didn't just produce Little Willie John songs like 'Fever,' he produced Grandpa Jones—he did hillbilly stuff," Koch said. "He just did it across the board."
Glover was a producer and songwriter, but he also was a musician who played trumpet for a band in which Rosetta Tharpe performed. He even co-founded a label with The Band drummer Levon Helm in 1975. Though he released work of his own, Glover's creations are more of a footnote in his legacy, Koch noted. "He's just one of my favorite artists because he's someone you don't know is involved," Koch said.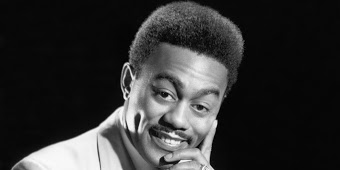 Johnnie Taylor
With hits like "Disco Lady" and "Who's Making Love," blues and soul singer Johnnie Taylor became one of the "biggest, most successful, most consistent" artists during his height in the 1960s and '70s, Koch said. Taylor was born in Crawfordsville and grew up performing in a gospel quartet, which led to his relationship with soul singer Sam Cooke. Cooke signed Taylor to his label, SAR Records, in 1963, and Taylor showcased his raspy, soulful voice on songs like "Baby, We've Got Love" and "Rome Wasn't Built in A Day."
After SAR Records ended with the death of Cooke in 1964, Taylor joined Stax Records in Memphis, where he became the king of R&B in many ways, Koch said. He sang of infidelity on songs like "Jody's Got Your Girl and Gone" and of marital issues on "Cheaper to Keep Her." While wildly successful, Taylor didn't seem to have the same crossover appeal of his soul-singing peers. "I would say it was subject matter," Koch said. "Johnnie Taylor talked a lot about dirty stuff. I think that appeals to maybe not everyone. Sometimes, it's maybe not relatable." Despite that, Taylor went on to be a Grammy-nominated artist who is considered one of Stax Records' most distinguishable performers.