Ring the bell! School's back in session. But that doesn't mean all the fun has stopped. Get on your bikes and ride through the beautiful Ozarks. Warm up your hot rod and cruise the square. Grab the family and go treasure hunting or dig up some history. Enjoy the music, chill out on a lazy float, or grab your special shades and check out the eclipse! All this week, Only in Arkansas.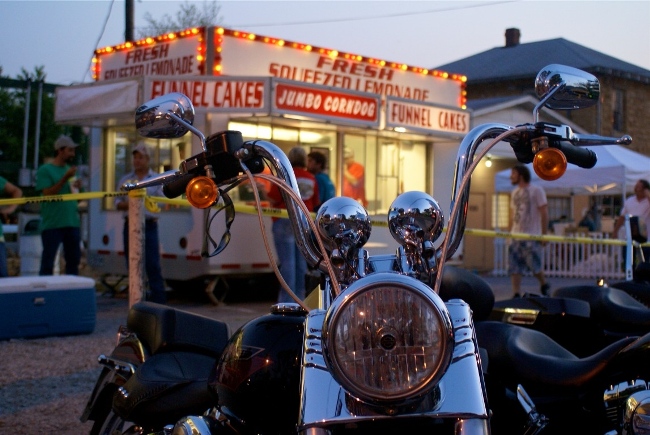 Mountains, Music and Motorcycles – Mountain View
Ride out to this one of a kind event with biker games, poker runs, bike & car show. Concerts held on the square every night. Great vista rides. You don't want to miss this year. It is going to be better than ever!
August 18, 2017 – August 19, 2017, 10:00 a.m. – 10:00 p.m.
Court Square
Stone County Courthouse
Mountain View, AR 72560
Admission: Free
www.yourplaceinthemountains.com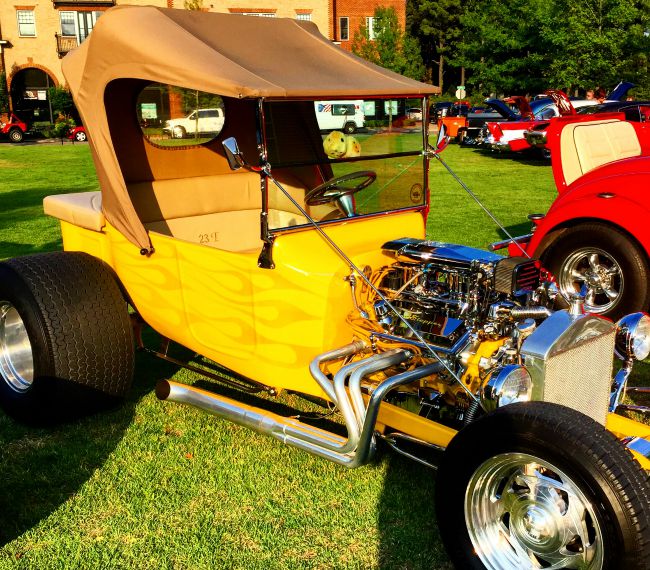 Friday Night Kruzn – Conway
Friday Night Kruzn is a fun time for all-ages. This free event hearkens back to the classic cruise nights held in town squares all across America. Combining the best in local musical talent, great food from neighborhood eateries, and vehicles of all makes and models, it's an event that's as unique as it is enjoyable. Bring your classic car, hot rod, motorcycle, racer, or anything with wheels and a good story. For more information about the event and to check out some cool car pictures read our article.
August 18 at 6 PM – 8 PM
The Village at Hendrix
1600 Washington Avenue
Conway, Arkansas 72032
Admission: Free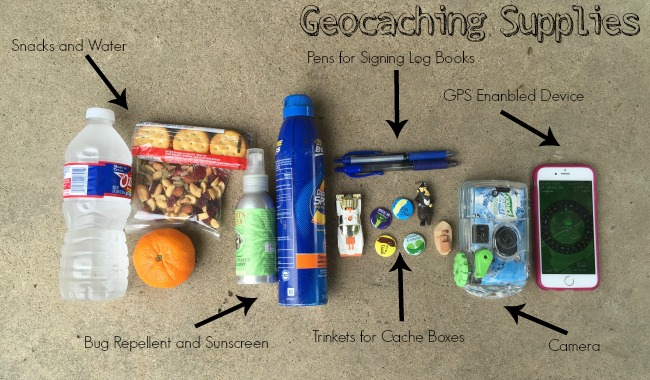 Geocaching Weekend – Little Rock
Immerse you and your family into the world of geocaching. Learn about Arkansas State Park's geocache tour and geocaches found right here at Pinnacle Mountain State Park. Events will introduce geocaching to participants who are interested, but don't know where to start. Contact the park for more information.  Need some great tips about geocaching in The Natural State?  Check out our article here.
August 19, 2017 – August 20, 2017
Pinnacle Mountain State Park
TBA
Little Rock, AR 72223
Admission: Free
Phone: 501-868-5806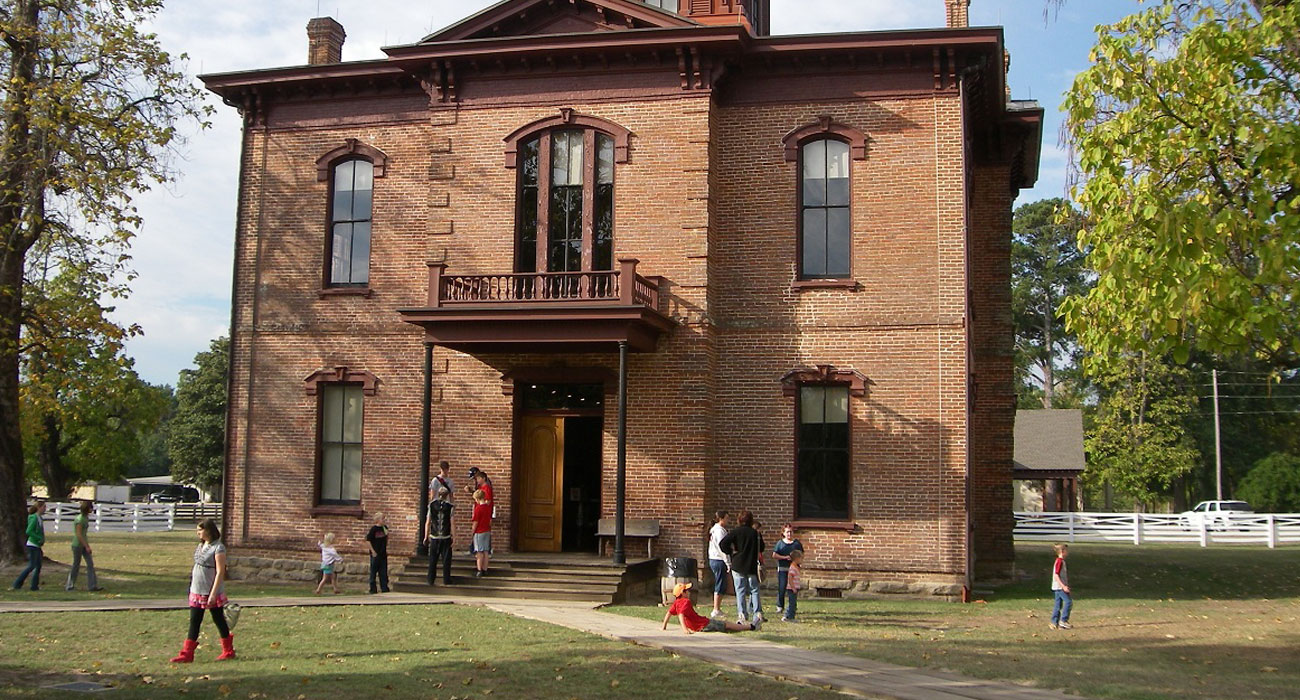 Music in the Park – Washington
Enjoy an evening on the lawn of the 1874 Courthouse at Historic Washington listening to live music from the past to the present. Bring your own lawn chair. In case of inclement weather, activities will be moved inside the 1874 Courthouse. Williams' Tavern Restaurant and the 1874 Courthouse Gift Shop will be open for all that wish to enjoy and evening meal or shop before the event. What better way to spend a summer evening than music on the lawn, good food, and good friends?  Find out about all the fun things you can do at Historic Washington State Park in our article here.
August 19, 2017, 7:30 p.m. – 9:00 p.m.
Historic Washington State Park
1874 Courthouse
Washington, AR 71862
Admission: Free
www.HistoricWashingtonStatePark.com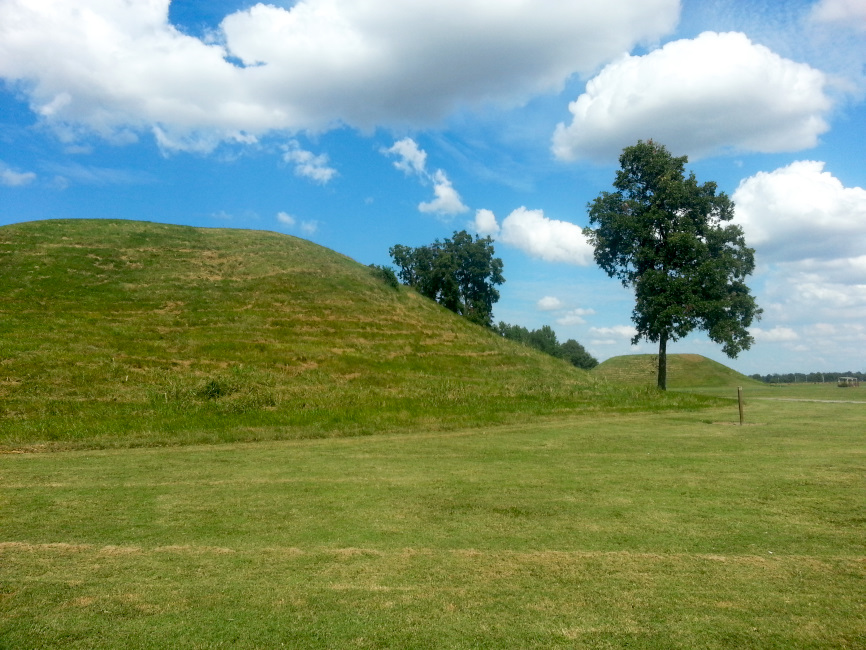 Sticks and Stones – Scott
For thousands of years humans relied upon bows and arrows, spear, atlatl, and blowgun to survive. Join park staff for a unique hands-on opportunity to learn how to use these weapons. Participants will make a spear and atlatl to take home. All materials are provided. Reservations are required as space is limited. Ages 12 and up please. (Those participants who are under 18 must have an adult present.) If you want more information about the history of the Toltec Mounds read our article.
August 19, 2017, 9:00 a.m. – 12:00 p.m.
Toltec Mounds Archeological State Park
Visitor Center
Scott, AR 72142
Admission: $10 per person
Phone: 501-961-9442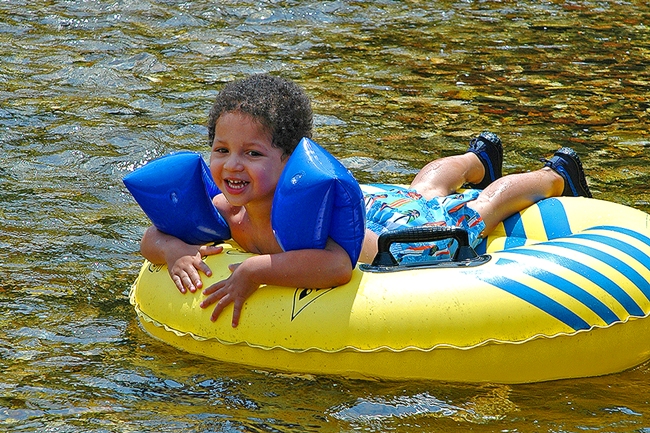 Average Joe Race and Great Cook Off – Malvern
The Race consists of a float from Remmel Dam to the White Water Park using and air mattress, inner tube, boat, or kayak. The winner has the time in the middle, not the first and not the last! The Great Cook Off is for whoever wants to compete and the winner of Cook Off is selected by public opinion.
Saturdays, August 19, 2017
White Water Park
820 River Park Dr.
Malvern, AR 72104
Admission: $5 floaters, $20 cookers
arkansasgettingeveryoneoutside.com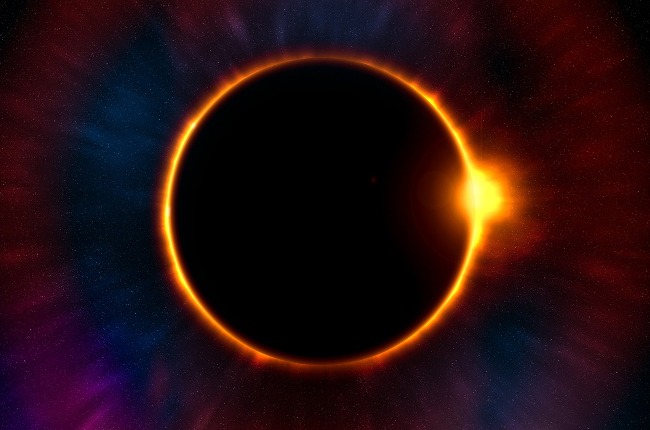 Great American Total Solar Eclipse – Hot Springs
Join Mid-America Science Museum to watch this year's special solar eclipse. Members of the Hot Springs Village Stargazers join educators and special astronomy programs are shown in the Oaklawn Foundation Digital Dome Theater.
August 21, 2017
Mid America Science Museum
500 Mid America Blvd.
Hot Springs, AR 71913
midamericamuseum.org
Click here to read our in-depth story about the eclipse August 21st.