Since the invention of the automobile, there has been something appealing about sitting behind the wheel of a car, pressing the pedal to the ground, hearing the roar of the engine and feeling the world rush past during acceleration. With fans filling the racetrack stands every weekend from March through September at raceways and speedways around Arkansas, it doesn't appear the dust will be settling under the state's racetrack lights any time soon.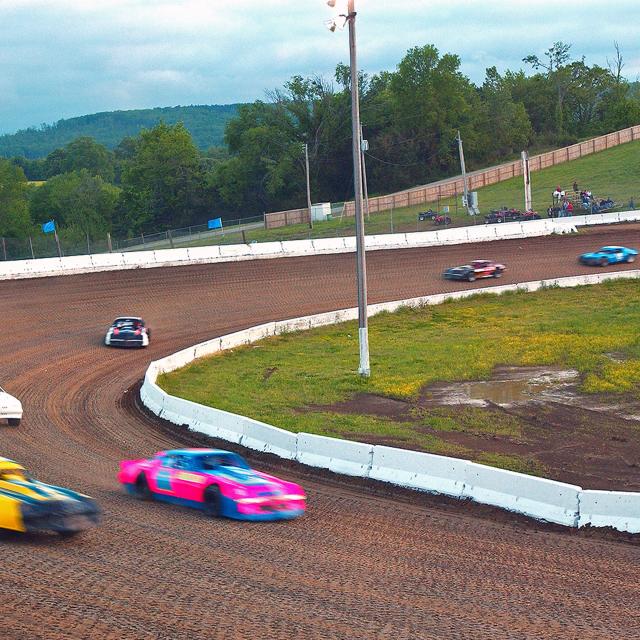 Photo courtesy of Arkansas Department of Parks and Tourism
Big-name racetracks may draw national appeal, but the smaller, local tracks serve as the backbone to motorsports and provide opportunities for amateur racers to test their racing skills. While dreams of going pro may dance in their heads, they can still experience the speed and adrenaline-fueled fun of racing right in their own backyards.
In the late 1800s and early 1900s, races were often arranged to showcase and test the ability of one car against another by a different manufacturer. The publicity surrounding these events boosted interest in the automobile for potential owners, users and spectators alike. For a country that was amid a baseball craze, motor racing brought a new thrill and excitement. And the Indianapolis Motor Speedway fueled a passion for a new sport when it was built in 1909.
Early racing often took place on straight, flat surfaces. As the sport evolved over the years, the United States fell in love with oval track racing. The nation witnessed two booms in racetrack construction beginning with the Daytona International Speedway in 1959. The 1960s brought us the Atlanta Motor Speedway, the Talladega Superspeedway and the Pocono Raceway. The second boom in the 1990s brought us the Las Vegas Motor Speedway and the Texas Motor Speedway and racing was propelled into the 21st century.
Racing is more than just driving around a track. Each type of racing has subsets that depend on factors such as the construction of the car (one-seater vs. two, open-wheeled vs. enclosed), track material (asphalt, concrete, clay or dirt), shape of the track (drag, figure eight or oval) or even a lack of track such as in off-road racing and rallying. Whether you prefer IndyCar, Formula One, NASCAR or any other type of race class, organization or competition tracks all over the country cater to all kinds of race fans. Arkansas is home to quite a few.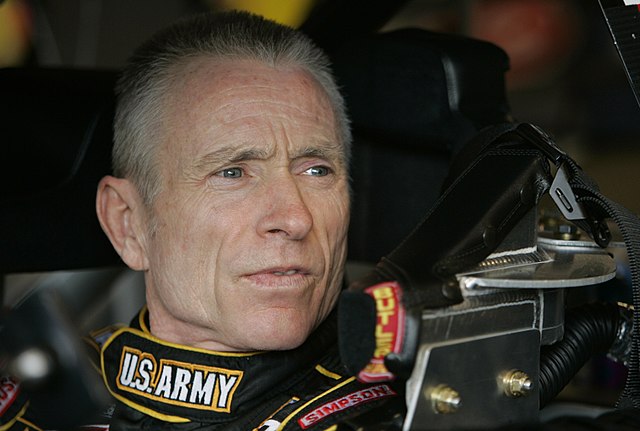 Mark Martin at Texas Motor Speedway in 2007, Public Domain
A 2017 NASCAR Hall of Fame Inductee, Mark Martin is a Batesville native who got his start on Arkansas's dirt track circuit, eventually moving on to asphalt tracks. After joining the American Speed Association (ASA), he was named Rookie of the Year in 1977 and won 22 of the association's races and four championships before moving to the NASCAR circuit in 1981. (Although he would bounce back to the ASA for several years.) He has five championships and 13 wins with the International Race of Champions, 49 Xfinity Series wins and finished second in the Sprint Cup Series five times. Martin is considered one of NASCAR's 50 greatest drivers.
Martin developed his love for driving at a young age when he would sit on his father's lap and steer as they drove Arkansas's backroads. 
Martin may be the only Arkansan to compete in the top NASCAR circuit to date, but he doesn't have to be the last! Gather up your family this racing season and head out to one of Arkansas racetracks for a night of fun under the lights and inspire a future racing pro!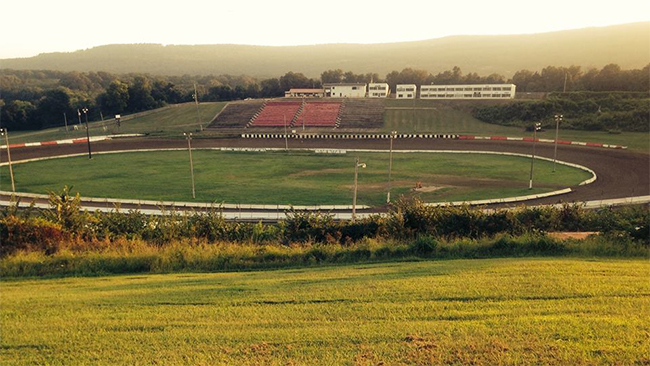 Photo courtesy of Arkansas Department of Parks and Tourism.
Batesville Motor Speedway (Batesville)
3/8 Mile – Red Clay Oval
5090 Heber Springs Rd, Batesville, AR 72501
(870) 251-0011
http://www.batesvillemotorspeedway.com/
Crowley's Ridge Raceway (Paragould)
1/4 Mile – Dirt Oval
1708 Hwy 351, Paragould, AR 72450
(870) 236- 3141
http://www.crowleysridgeraceway.com/
Warren Arkansas Speedway (Warren)
1/2 Mile – Paved Course and 1/6 Mile – Paved Oval
Bradley 7 Rd S, Warren, Arkansas 71671
(870) 872-5086
https://www.facebook.com/Warren-Arkansas-Speedway-1470069239955691/
Prescott Raceway (Prescott)
1/8 Mile – Drag
5121 Highway 53 East, Prescott, AR 71857
(870) 904-5952
http://www.prescottraceway.net/
67 Texarkana Speedway (Texarkana)
1/4 Mile – Dirt Oval
7901 U.S. 67 North, Texarkana, AR 71854
870-773-0029
http://texarkana67speedway.godaddysites.com/
I-30 Speedway (Little Rock)
1/4 Mile – Clay Oval
12297 Interstate 30, Little Rock, AR 72209
(501) 455-4567
https://i-30speedway.com/
Diamond Park Speedway (Nashville)
Red Clay
1468 Highway 27, Nashville, AR 71852
(479) 970-1087
https://www.facebook.com/Diamondparkspeedway/
Centerville Super Speedway (Centerville)
1/4 Mile – Clay Oval
10151 Speedway Lane, Centerville, AR 72829
479-970-0160
https://centervillespeedway.com/
Riverside International Speedway (West Memphis)
Arkansas' Oldest Continuously Operated Track
1/4 Mile – High-banked Gumbo Oval
151 Legion Road, West Memphis, AR 72303
901-840-1970
https://www.riversideinternationalspeedway.com/
Crawford County Speedway (Van Buren)
3/8 Mile – Clay Oval
7118 Ark. 59 North, Van Buren, AR 72921
479-474-1942
http://www.crawfordcountyspeedway.net/
Header photo courtesy of Batesville Tourism.