Northeast Arkansas doesn't get as much publicity as other parts of Arkansas. You may be under the impression that there is nothing to do in Northeast Arkansas and that you have to travel elsewhere to have a good time.
If you are from NEA, you already know that your corner of the state is pretty amazing. For you outsiders, there is a lot to see here!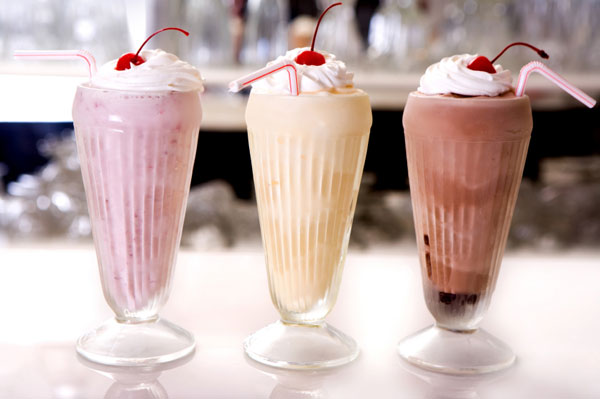 Photo courtesy of Printing Press Cafe and Ice Cream Parlor.
Chill Out With a Cool Treat
Nothing makes me happier on a hot summer day than an icy-cool treat. Ice cream, frozen yogurt and custard all make even the hottest days bearable, and there is no shortage of fun treats in Northeast Arkansas.
Andy's — Jonesboro — With two Jonesboro locations (and several others across the state) where you can enjoy the made-daily frozen yogurt. A current favorite combo of mine pairs their creamy custard with fruity Italian ice!
Swirlz Frozen Treats — Paragould — Not your typical frozen yogurt shop Swirlz provides a relaxing atmosphere and much more than frozen treats. Enjoy a hot cup of coffee and listen to some live music. Have a go at the PuttPutt course. And the treats don't stop at ice cream! Enjoy a variety of freshly baked desserts and other delicious goodies.
Circle N Grill — Manilla — You may overlook Circle N if you weren't paying attention. This family-owned restaurant is open for breakfast, lunch and dinner and offers a great selection of food in addition to their creamy shakes, sundaes, malts and banana splits.
Walker's Dairy Freeze — Marked Tree — Walker's is locally owned and operated and has been around longer than most people can remember. Open seven days a week; you can enjoy a hand-spun milkshake just about any time.
Dairy King — Portia — Known for their catfish dinners and small-town atmosphere the Dairy King offers a variety of frozen treats to cool you down this summer.
Polar Freeze — Walnut Ridge — A staple since the 1950s. Come for the BBQ and finish with a cold ice cream treat.
Futrell Pharmacy — Pocahontas — In its current location since 1895, the Futrell Pharmacy is the oldest full-service pharmacy in the state. Stop by their old-fashioned soda fountain for a handspan milkshake or malt.
Old Time Candy Shoppe — Hardy — Open seven days a week you can easily soothe your sweet tooth. You can't go wrong with candy, fudge, nut and of course, ice cream!
Vanilla Cowgirl — Hardy This bake shop and cafe will fill your belly with delicious soups and salads. Finish with a yummy cupcake and cool off with your favorite selection of hard, hand-dipped ice cream.
Printing Press Cafe — Calico Rock — Located in historic downtown Calico Rock the Printing Press Cafe combines sophistication and elegance with Southern hospitality and historic charm. Enjoy a huge sandwich and then choose from their selections of shakes, malts and yummy sundaes.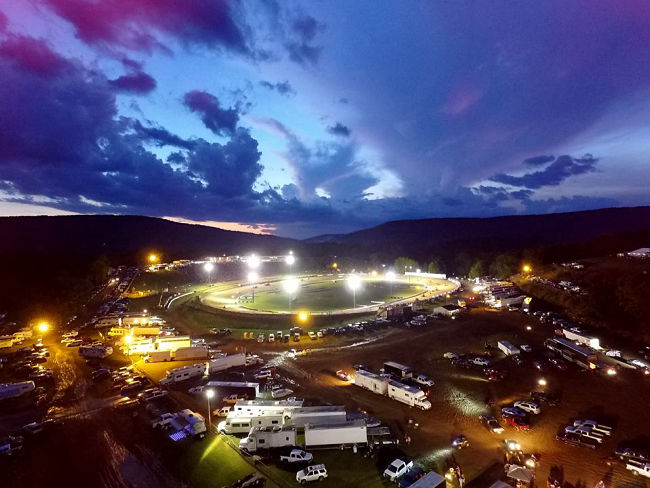 Photo courtesy of Batesville Motor Speedway.
Feel the Need for Speed
The sun goes down, the lights come up, and you can feel the rev of the engines. It's racing season so it must be summer. Hang with your friends and cheer on your favorite driver.
Batesville Motor Speedway — Batesville Motor Speedway is a 3/8 mile oval dirt track that is located at Locust Grove, Arkansas, seven miles west of Batesville at the Junction of Hwy 25/14. Weekly racing March — September on Friday nights consists of IMCA Modifieds, Street Stock, Hobby Stock, Factory Stock and Mini Stock. Visit their website for a full racing schedule.
Jonesboro Karting Complex — Jonesboro's premier racing facility featuring a 1/8 mile dirt oval track and mid-2019 a paved asphalt road course. A family-friendly atmosphere with mini golf, batting cages, and rental karts (mid-2019) also available. Located at the old 'On Target Golf' site on the north end of Hwy 63 in Jonesboro across from Joe Mack Campbell Park.
Old No. 1 Speedway — A dirt track with fast and loud cars. Doesn't get more "Southern Summer Nights" than that!
Crowley's Ridge Raceway — Crowley's Ridge Raceway is a 1/4 mile clay oval track located just southwest of Paragould, Arkansas. Each Saturday night all summer long your family can enjoy the thrills and spills of dirt track racing. We've been playing in the dirt for over 30 years, so come out this weekend and experience the best family fun in Northeast Arkansas.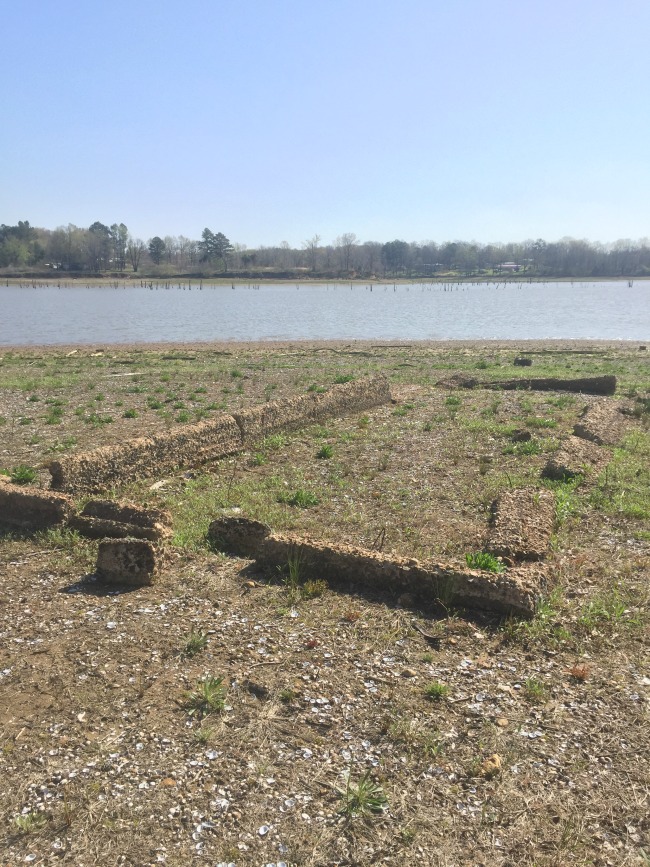 Experience Hidden History
History is rich throughout Northeast Arkansas. Sometimes history is right under our noses and sometimes we have to hunt for it.
Peppersauce Ghost Town — Calico Rock — East Calico was an early 20th-century boomtown who's ghostly remains make up the only authentic ghost town in America which exists within a thriving community. A walking tour will lead you past more than 20 buildings and structures. The buildings are located on private property, and you can only enter the building which served as the jail.
Lake Poinsett — Harrisburg — Lake Poinsett remained largely unchanged from the 1960s until it was drained in 2017 to repair erosion damage. The state park remains open for camping and hiking. As you view the lake, you can see remnants of what used to lie where the waters have resided for over fifty years.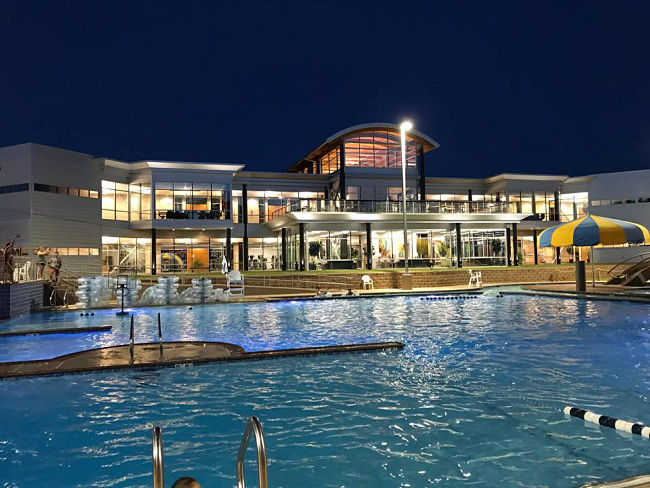 Photo courtesy of Batesville Aquatic Center. 
Splash Around
Summer isn't complete without a dip in the pool or lake. These hot spots are the perfect places to cool off.
Craighead Forest Park — Jonesboro — While the lake is not available for swimming (you can fish and boat) there is a great playground and splash pad at Access 6.
Lake Frierson — Jonesboro — Atop the unique landform of rolling hills called Crowley's Ridge, this park on the shore of 335-acre Lake Frierson is a peaceful place to relax and enjoy the year-round fishing for bream, catfish, crappie, saugeye, and bass.
Batesville Aquatic Center — The Batesville Aquatic Center is a state-of-the-art sport, recreation and swimming facility.
Crowley's Ridge State Park — Crowley's Ridge State Park occupies the former homestead of Benjamin Crowley, whose family first settled this area. They have a great swim beach and a variety of fun family activities.
Lake Charles State Park — Powhatan — This peaceful park in the foothills of the Ozarks offers swimming, fishing, boating, hiking and camping.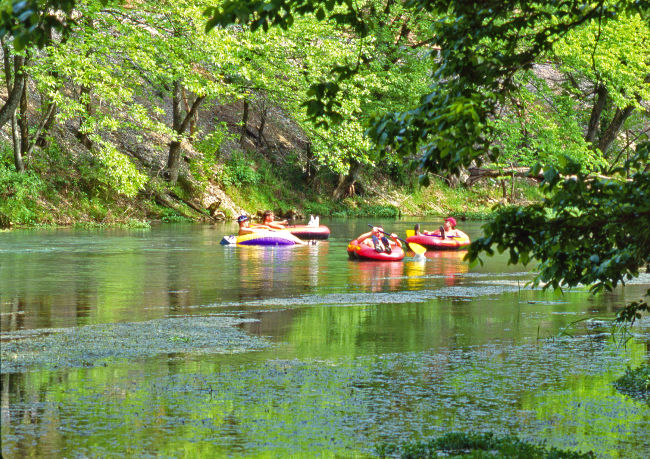 Photo courtesy of Arkansas Department of Parks and Tourism.
Sail Away
Arkansas is full of lakes and rivers, and water sports like canoeing, kayaking and Standup paddle boarding are growing in popularity. There are several places around Northeast Arkansas where you can sail away into the sunset.
Oneal Outfitters — Batesville — Oneal Outfitters offers White River and Polk Bayou float trips that range from 4 to 8 hours in length. They are open from 7-7 on Saturdays and Sundays and will rent during the week to groups of 4 or more vessels. Call for information, pricing and reservations. 870-698-2222
Little Red River Outfitters — Shirley — Little Red River Outfitters is located on the Middle Fork of the Little Red River in Shirley Arkansas. Nestled in the foothills of the Ozark Mountains, this is a premier floating destination.
Spring River — Mammoth Springs/Hardy — The Spring River is one of the most popular floating rivers in the state. Families have been kayaking, canoeing and tubing the Spring River for years. Surrounded by hardwood forests and some bluffs, the cool, clear spring-fed water makes the river a popular spot for fly fishing. To book an excursion visit any of these locations: Riverside Resort, Spring River Canoe Club, Many Islands Camp and Canoe, Spring River Camp and Canoe, or River Wilderness Sports.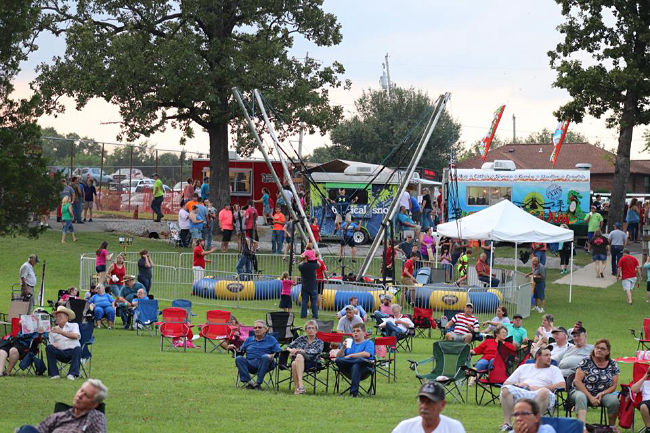 Photo courtesy of Cave City Watermelon Festival.
Be Festive
Summer wouldn't be complete without attending at least one of the many festivals in Arkansas. Here are a few across the northeast corner of the state that are worth checking out.
39th Annual Cave City Watermelon Festival — July 26-28, 2018 — The festival includes a variety of musicians, entertainment, events and activities such as a car show/burn out, a Melon Dash 5K, a pancake breakfast, a tractor show, a WetZone for kids, watermelon games, great craft and food vendors and a free watermelon feast on Saturday afternoon featuring the world's sweetest watermelons.
Alive After Five — Jonesboro — Third Thursday of each month — Alive After Five is a street market located in beautiful Downtown Jonesboro that features a farmers market, art stroll, live music & movie night.
Independence County Fair — Batesville — July 16-21 — Come out and enjoy rides, fair food and check out local livestock and wares.

Learn Something
The kids may be on summer break but it's a great time to go on some field trips. Arkansas is rich with history and full of fun and educational museums.
Arkansas State University Museum — Jonesboro — The Museum serves the academic mission of the University as a teaching museum and provides quality programming that broadens the perceptions of people in Northeast Arkansas and the Mississippi River Delta region, connects people with their history, promotes tolerance, engages minds in progressive thinking, and enhances the sense of community among all audiences.
Bradbury Art Museum — Jonesboro — Formerly known as the Bradbury Gallery, the Bradbury Art Museum is a contemporary art facility on the campus of Arkansas State University. The Bradbury Art Museum features changing exhibitions of contemporary art in all media with programming that promotes the understanding of art and its significance to society.
Delta Gateway Museum — Blytheville — Housed in the historic Kress Building in the heart of Blytheville's Commercial Historic District, this regional heritage museum illustrates broad historical themes in one of the world's most fertile agricultural regions.
Historic Greyhound Bus Station — Blytheville — Listed on the National Register of Historic Places, it is believed to be the only one of three its kind still in existence. Built in 1939, the building houses local tourist information center and headquarters for Main Street Blytheville.
Dyess Colony and Johnny Cash Boyhood Home — Dyess — The Dyess Colony was created in 1934 as part of President Franklin D. Roosevelt's New Deal to aid in the nation's economic recovery from the Great Depression. It provided a fresh start for nearly 500 impoverished Arkansas farm families, including the family of music legend Johnny Cash. The colony has been resurrected through the restoration of several historic buildings open to visitors. From the Colony Circle, visitors are shuttled to the Johnny Cash Boyhood Home, less than two miles from the Colony Center. It is furnished as it appeared when the Cash family lived there, based on family memories.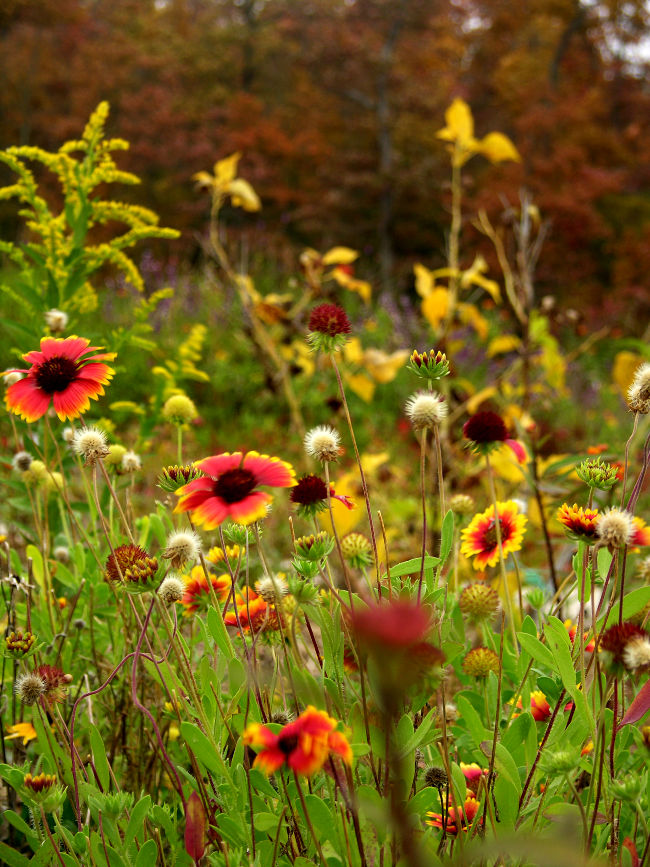 Photo courtesy of Arkansas Department of Parks and Tourism.
Take a drive
When the heat rises but you are still itching to see some beautiful scenery, load up the kids, grab some snack and some water and hit the open road. Arkansas has plenty of scenic spots that can be seen from the comfort of your air-conditioned car.
Great River Road — Blythville — The Great River Road is a National Scenic Byway that traverses 10 states as it follows the Mississippi River. The road passes through northern Arkansas near Blytheville.
Crowley's Ridge Parkway — This 212-mile road will lead you through historical sites, farmland and a national forest. Experience dramatic views and scenery as you travel through the nations large alluvial plain.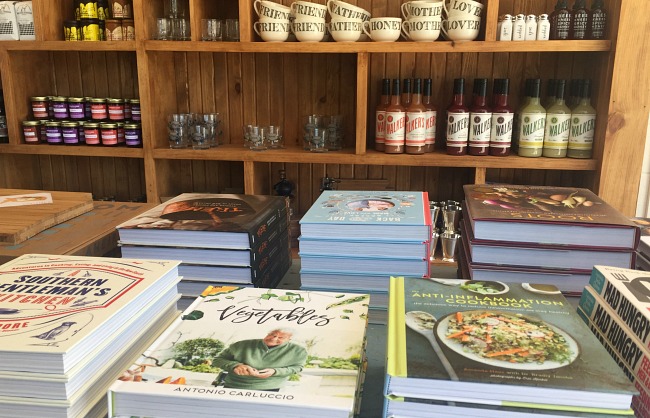 Shop 'til You Drop
Shopping is always fun and can be a great way to beat the heat. Whether you're spending money or just window shopping these spots will provide you with plenty of fodder.
White's Mercantile — Wilson — A general store for the modern day tastemaker. It's the perfect place to find a thoughtful gift or a fun treat for yourself. 
Artsy Unique Boutique — Jonesboro — Handcrafted Custom Artwork. Your one-stop shop for artwork, bath bombs, décor, door hangers, & unique gifts.
Paper Chase Bookstore — Batesville — Established in the mid-70s as a used bookstore and continued as such until they added new books and special orders two years ago. If the book you are looking for is not in their stock of approximately 80,000, they can order it.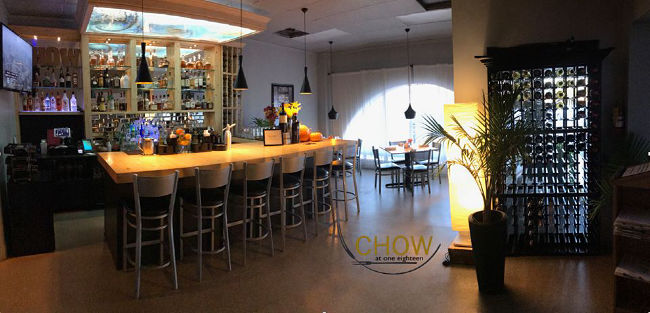 Photo courtesy of Chow at One Eighteen.
Eat Something Good
No matter what you do to pass the time this summer, you still have to eat. Arkansas is full of amazing restaurants that are locally owned and operated. These are worth the visit.
Wilson Cafe — Wilson — Joe Cartwright and Shari' Haley opened the Wilson Cafe in December 2013, formerly Wilson Tavern. Many of the restaurant's veggies come from the beautifully manicured acres of Wilson Gardens, cultivated by Leslie Wolverton and her team. There is nothing like getting your vegetables for the day across the street from the cafe. Joe and Shari' hope to provide good food to their community and get people excited about trying new foods. If you want a great meal in a historic small town, the Wilson Cafe is the perfect place.
Chow at One Eighteen — Paragould — We hope you're hungry when you arrive because you can expect a delicious meal with generous portions, delectable sides and appetizers sure to make your mouth water. 
Hen House Cafe — Piggot — Home cooking, friendly staff – enough said.
Header photo courtesy of Arkansas Department of Parks and Tourism.