The contribution African-Americans from Arkansas make to the world continue to add up: revered authors, little-known heroes and schoolchildren who broke through racial barriers and multiplied the opportunities for those who would follow. As we celebrate stories for Black History Month, we explore the lives of three more Arkansans whose achievements in arts, athletics and aviation are even more remarkable given the historical context of their time.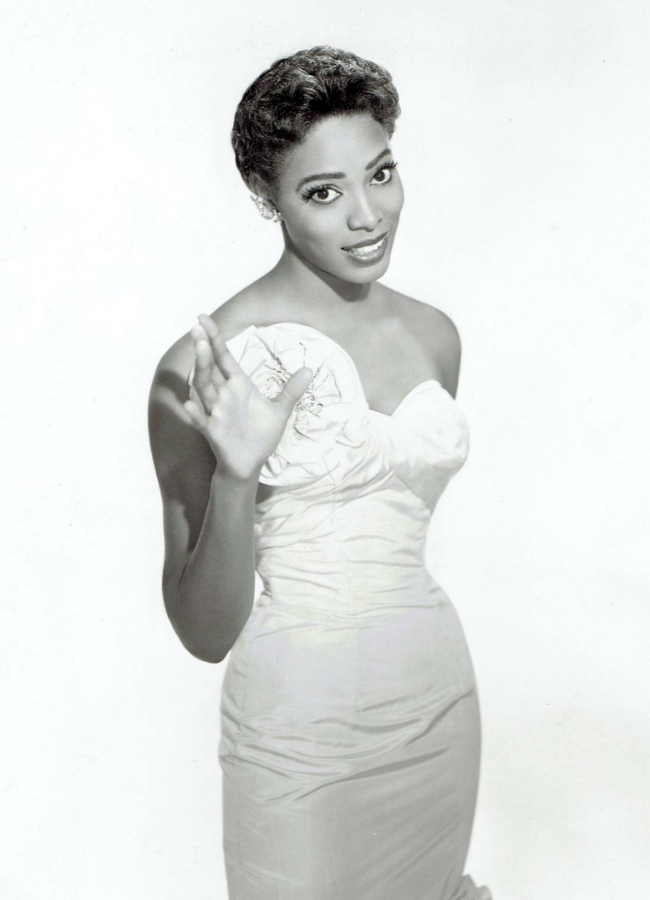 Ketty Lester
Known around the nightclub circuits as a singer whose performances made "nightspot patrons sit up and take notice," Ketty Lester is most known for her song, "Letters." Also an actress, she played roles on "Days of our Lives" and "Little House on the Prairie." Born in Hope, Arkansas as Revoyda Frierson, this Hempstead County sensation rose to the top through a lot of hard work and working connections.
In the early days Lester practiced and honed her singing skills in the church choir; her talents won the attention of San Francisco City College where she received a scholarship.
She began singing professionally at the Purple Onion nightclub under the name that forever became her stage name. In 1961, through connections in the industry, Lester released her first single, "I'm a Fool For You" and "Love Letters," a cover of Dick Hayne's 1945 hit. This double-sided release gained attention. Love Letters quickly put her on the rhythm and blues charts, Billboard's Hot 100, and the UK Love Singles. Later that year, she released a record and was nominated for a Grammy as best female pop voice.
Throughout the 1960s, she released multiple albums that met with mixed reviews and audiences. Lester went back into her acting career and spent the next three decades making appearances on several television shows including "Sandford and Sons," "Laugh-In," "Hill Street Blues" and "Little House on the Prairie." She stayed in the public eye with a few made-for-TV movies and box office hits.
In 1994, Lester released the Christian album, "I Saw Him." Her more recent credits include soundtracks of TV series and blockbuster hits where "Love Letters" is still telling stories and mending hearts.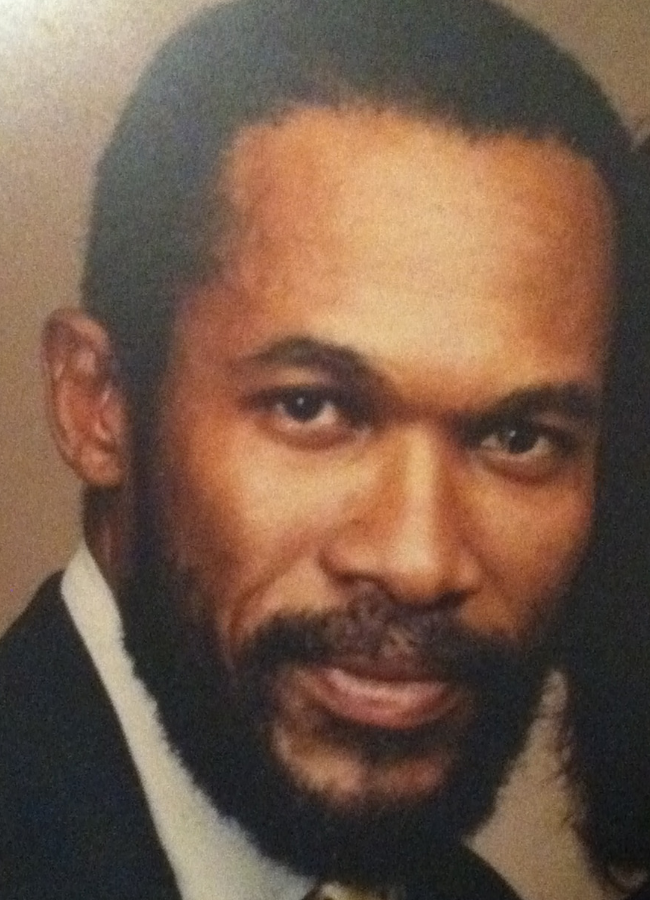 Darrell Brown-Arkansas' first African American Razorback football player –
photo used with permission from Razorbacks Athletics Communications
Darrell Brown
Darrell Brown was known by many as a notable Little Rock lawyer, but his legendary status began much earlier. Brown was born and raised in Horatio to a schoolteacher and a janitor. He loved football, but his segregated high school had no sports and few extracurricular programs. When he was able to attend the University of Arkansas in 1965, he decided to try and walk on to play football for the Razorbacks.
Freedom and possibility became his dream. Brown's parents had played the sermons of Dr. Martin Luther King in their home often, with the volume turned up. He had watched the scenes from Little Rock as the 101st Airborne troops escorted out nine black students. Why not approach the Razorbacks, fresh off a Cotton Bowl win? His bravery put him against formidable opposition, and though banning him from the team was not an option, those around him used tactics to make him miserable and try to get him to quit.
Relentless and determined, Darrell Brown stayed. Despite being used as a tackling dummy and a wrestling match figurine, he did not quit. It seemed as though the football program, who had denied him access to a playbook, hoped that Darrell Brown would give up. The thought was not on his radar, and he set out to blaze a trail. His walk-on efforts are noted and documented, recording him as the first African-American to play for the Razorbacks. At the time, the athlete was one of 12 African-American students on the University campus. This status also records him among the first African-American collegiate football players in the South. It was not until three years later that Arkansas coaches officially recruited their first African-American football player.
Dan Wetzel, a sports writer for Yahoo! Sports, said it so well after meeting Darrell through a mutual friend. "Brown was a walk-on for the defending national champion, all-white Razorbacks team in 1965 under head coach Frank Broyles. Despite relentless opposition from within the program and efforts from coaches to run him off, Brown persevered. He never played in a varsity game for the Razorbacks, but he will forever be remembered as a pioneer."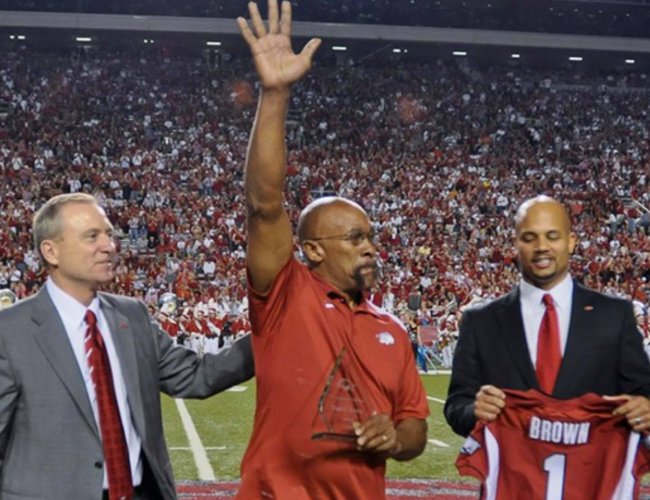 Darrell Brown, Halftime award as Arkansas Razorback Trailblazer – photo courtesy of the Brown family
After multiple injuries in practice during his sophomore year, Brown's plan was shattered when a doctor confirmed that Brown needed to sit out some periods. He could not push past the barriers that were in front of him the way he wanted. He decided to regroup, and a new plan developed — Law School.
During those law school years, Dr. King was murdered in Memphis, and Darrell Brown had a new drive to fight racism. Student groups pulled together several efforts to protest at football games and pep rallies, including an incident where Brown was separated from the group and while running to the campus. He was shot in the knee in a drive-by shooting.
Brown was ready to graduate and not look back. He spent his career in Little Rock as a high-profile attorney committed to civil rights and justice. He was appointed as special prosecutor in Alice McArthur's murder, wife of prominent Little Rock attorney Bill McArthur and defended Gov. Jim Guy Tucker in the Whitewater trial.
Years later, several of Brown's children attended the University of Arkansas. His hardened heart began to melt as he witnessed that same school recognize the athletic abilities of his daughter, and as he watched his son graduate from the same law school he attended. The full circle of trailblazing played itself out as he saw the difference time made for his children.
Marlon Green
Marlon Green paved the way for the first African-American commercial airline pilots. Green grew up in El Dorado, and despite living in a low-income home, he was diligent in his studies and graduated as valedictorian of his class. He left his freshman year of college and decided to join the United States Air Force in hopes of becoming an aircraft mechanic.
He was initially assigned to an all-black unit doing small tasks, but Green had much bigger dreams; he wanted to fly airplanes. He applied and was accepted as one of the few black airmen allowed in the program. Upon completion, he was commissioned as a second lieutenant, flying many different planes over the next nine years.
In 1957, Green resigned his position with the Air Force in hopes he would be hired by a commercial airline. He was denied over and over when he would show up for his interview. No commercial airline had employed an African-American pilot. He took small, odd jobs while continuing to chase his dream.
Continental Airlines invited him to take a flight test, not knowing his race since Green left it off the application. While he passed his test, five other applicants, all white with less experience than Green, were hired instead.
Green felt like he was the victim of racial discrimination and carried his complaint to the Colorado Anti-Discrimination Commission (CADC). They agreed and worked the issue to the Denver District Court. Many future trials and steps followed, including the Colorado Supreme Court and a "friend of the court" petition by US Attorney General Robert Kennedy. Green's argument was eventually heard in the U.S. Supreme Court by Chief Justice Earl Warren who ordered Continental to admit him to the training program.
Marlon Green flew with Continental Airlines for 14 years. He was honored with the Lifetime Achievement Award from the Organization of Black Airline Pilots in 2003 and in 2005 was inducted into the Arkansas Aviation Historical Society. He is listed in the permanent "Black Wings" collection at the Smithsonian in Washington D.C.
His journey of more than six years with Continental Airlines and legal process through the court system proved beneficial for those who would follow. American Airlines hired that first African-American commercial airline pilot, David Harris, in 1964. Today, the Organization of Black Aerospace Professionals has more than 700 members. Flint Whitlock, the author of Green's biography, is noted as saying, "Green was willing to fight because he always thought he could get over, or through or around stumbling blocks."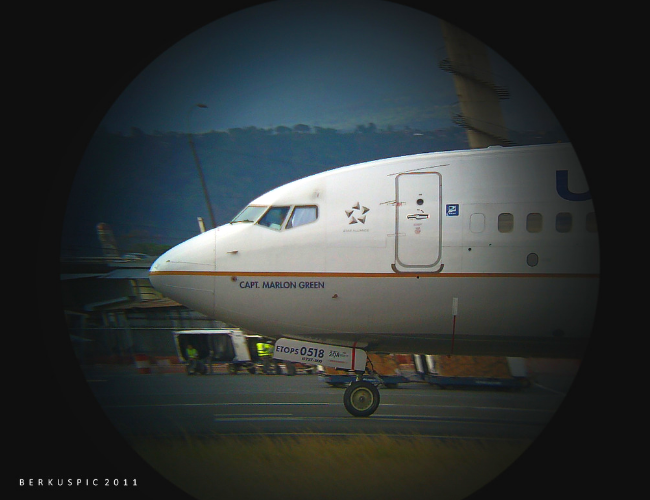 A legacy of perseverance, wonder, and a dose of grit can go a long way. These three Arkansans represent many more African-Americans who blazed the trail and pioneered in their field across our state and nation.