Dorothy McFadden Hoover. Her name may not ring a bell, but her story will make you drop everything you are doing and lean in to hear more. While researching stories on South Arkansas towns, I came across the story of a woman I now fondly call Ms. Dorothy. I knew her story was one I had to tell. I've always been mesmerized by what happened in our country during the Civil Rights movements. And I even studied sociology in college. But as I dig in more to the story of Dorothy McFadden Hoover, I have a hard time completely wrapping my mind around all that she went through to accomplish all that she did.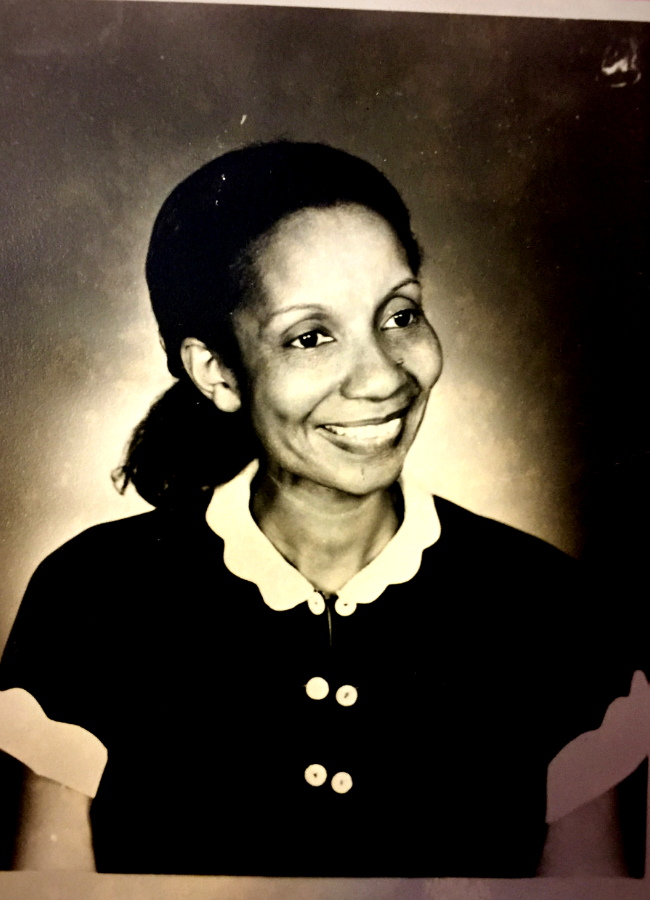 Photo courtesy of Richard Sallee through the Dorothy Hoover estate.
Ms. Dorothy's life story was essentially unknown until she was briefly mentioned in the highly acclaimed book Hidden Figures: The American Dream and the Untold Story of the Black Women Mathematicians Who Helped Win the Space Race (2016), by Margot Lee Shetterly. In 2016, the movie Hidden Figures based on this book moved and stirred in our spirits with the story of the African-American women mathematicians who became the backbone of NASA discoveries in the 1960s. These "human computers" worked behind the scenes to compute and change the aerodynamics industry.
As a young girl, I was raised in a "girls can do anything boys can do" home. I had all my physical needs, and most of my wants met. Ms. Dorothy grew up in Hope during the Great Depression. She was born into it and knew no other way. She most likely attended Shover Street School in Hope, a school for black children started and founded by Henry Clay Yerger in 1886.
While I attended schools filled with much diversity, Ms. Dorothy was one of two math majors enrolled in the college program at that time. After graduating high school, she attended Arkansas AM & N, now the University of Arkansas at Pine Bluff. She majored in Math at a college that focused on agriculture, mechanics and "normal." A white male and a black female completed the class in a mechanics program that mostly focused on carpentry and minimal plumbing, farming and teaching. The AM & N college system was set up as college-level programs of study for African-American in the South. Many of these colleges are now part of the Historically Black Colleges and University institutions.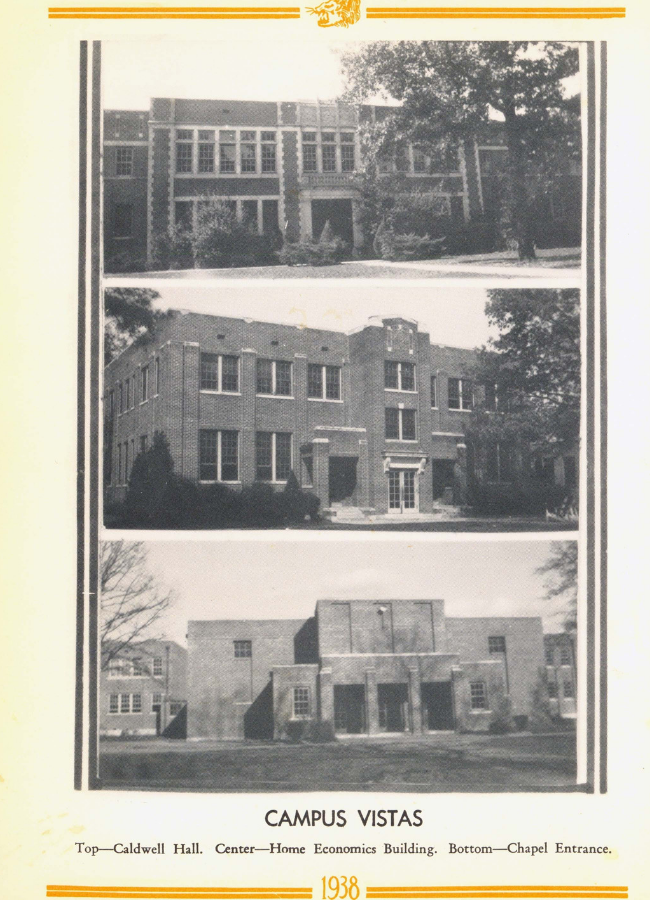 Photo courtesy of the University of Arkansas at Pine Bluff University Museum and Cultural Center
A 1940 census record finds Ms. Dorothy in Jessup Co., Georgia. She was a resident at a boarding home and taught at a local school. One can only imagine the details which led her from Pine Bluff to Georgia. Trains, tough settings, and probably a few billboard applications likely lead her to that place. A year later, she enrolled in Atlanta University, now Atlanta Clarke University, to begin a master's program. She graduated two years later and began looking for jobs. It was at that same time that the NACA Langley Research Center, established in 1917 and most notably known for their partnership to send a man to the moon, began their hiring program for African-American women human computers.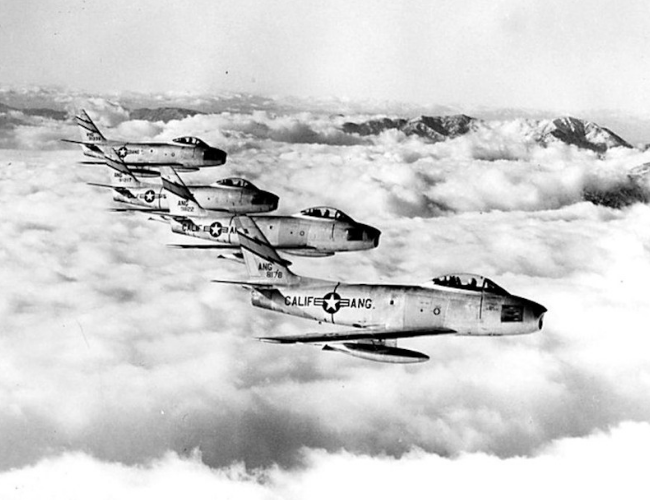 Public Domain
During her time at NACA, the predecessor to NASA, Ms. Dorothy co-authored two scholar papers on the thin, sweptback, tapered wings. The documents are full of advanced mathematical calculations and figurations, and by the end of the article, a new wing was developed for NASA and the wings of all planes built since are based on her design.
Yes, a granddaughter of slaves from Hempstead County, Ark. computed the calculations that developed the wing used initially for supersonic flight development for the Korean War. Those same wings have been part of plane design since the Sabre jet.
In 1945, Robert T. Jones, a NASA engineer who is considered one of the 20th century's premier aero dynamists, started looking at the swept back wing technology. He married the "human computer" that was working for him at the time. And Ms. Dorothy was selected, by request, to replace her and became his primary source of computation and development. This position made her the first of the "West Area computers" to be selected to work with a white male scientist. During that time, Boeing was working to develop the best aircraft. Using these calculations developed the now universally-adopted transportation formula using the swept back wing and underneath mounted engines.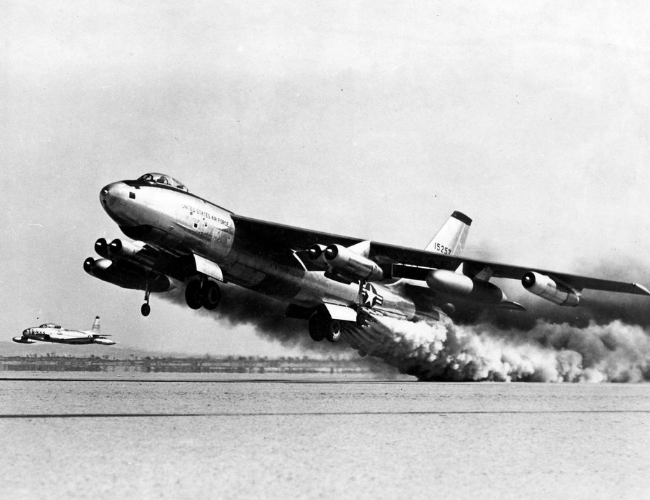 Public Domain
In 1953, Ms. Dorothy completed her time at NASA and left to join a physics master's program at the University of Arkansas. She was one of less than 30 African-American students at the U of A at the time. And she became the first African-American female to obtain a physics degree when she completed her masters in 1954. She was also recommended for and received the John Jay Whitney Fellowship at the University of Michigan where she began working toward a Ph.D. in physics.
At some point, the Hoover family left Michigan and moved to the Maryland area. She began work for the National Weather Service and later Goddard Space Flight Center. Her willingness to move and adapt to provide for her family and chase her dreams allowed her to be the first African-American woman to achieve a GS-9 and later GS-13 pay level as part of the Government Services pay scale. With the highest-level being GS-15, she provided for her family in a way she never knew possible as a child growing up in Jim Crow Arkansas.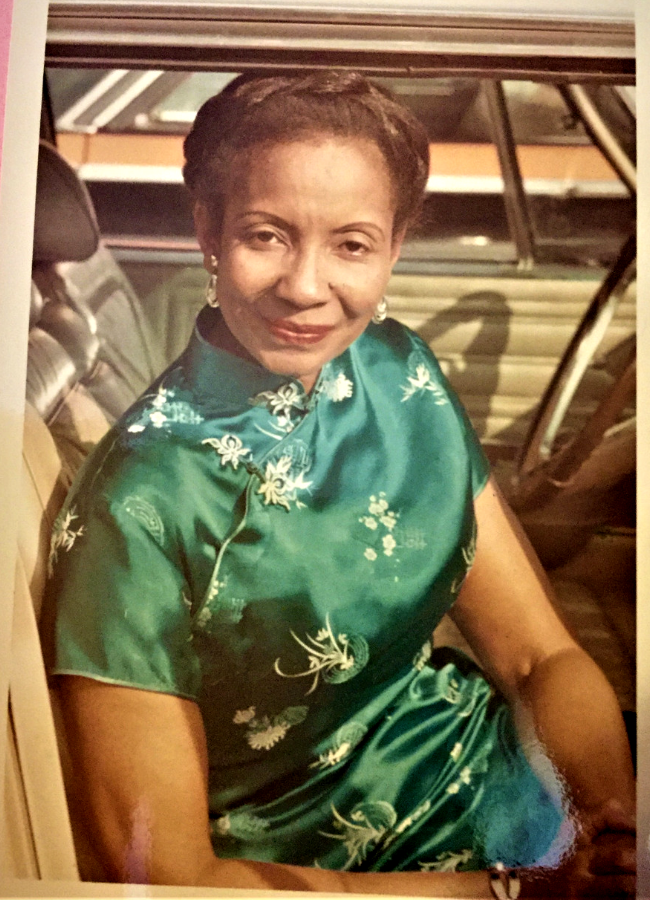 Photo courtesy of Richard Sallee through the Dorothy Hoover estate.
Ms. Dorothy spent her retirement years near Washington, D.C. as a mostly private woman. Both of her husbands passed away early in life. And she lost her son at age 17 and her daughter at age 22. She spent the second half of her life mostly alone, digging in deep and investing herself in her local AME church. During that time, she authored a book that includes an exhaustive history of the AME church denomination, A Layman Looks with Love at Her Church.
It seems Dorothy McFadden Hoover was born in the right era. A time where she could put her natural and developed skills to work, earn a more than solid income for her family, and change the trajectory of their future. What she may not have known at the time was that she would change the trajectory of all our futures!