Jenny and Dave Marrs are what we refer to in the South as "the real deal." Jenny radiates charm and kindness when she walks into a room and Dave's heart for people and community is apparent from the first time you meet him. And, that is truly who they are. I could not think of a better couple to represent Arkansas in a new HGTV pilot called "Almost Home" airing Nov. 7 at 10 p.m. CST.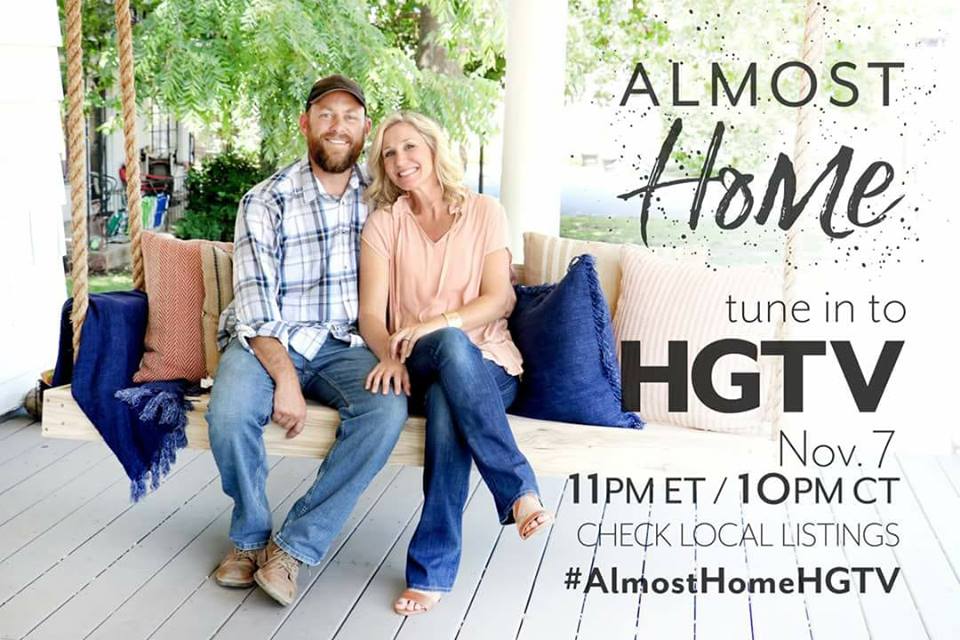 Marrs Development, owned by Jenny and Dave Marrs, specializes in the renovation of historic homes, live in a restored home near Centerton that they rescued from downtown Bentonville. Originally from Florida and Colorado, they've lived in northwest Arkansas since 2004 and have spent the last couple of years cobbling together a farm life in bits and pieces. Dave works as a builder in the Bentonville/Rogers area, while Jenny supports the design and restoration side of the business behind the scenes. And, they have four of the cutest kids you have ever seen.
Photo by Angelina Lopez Photography
Last year, they opened  The Berry Farm, a blueberry and blackberry farm that saw its first harvest this year. At its simplest, the u-pick farm and its 2,000 plants allow local families to enjoy the experience of filling their own buckets with fresh, local berries (or nabbing a pre-picked, ready to grab, heaping pint). But the real mission of The Berry Farm is a domino effect rippling from northwest Arkansas to Zimbabwe, where profits will support vocational training, farming skills and food for orphaned children. Learn more about Feed Their Tummies, an organization the Marrs founded after falling in love with a little brown eyed girl halfway around the world who can now be found chasing sheep and dogs with her three siblings at The Berry Farm. There is a lot of material in all that for a show!
The new show's tagline is "Dave and Jenny Marrs are renovating one historic house at a time, until it's almost home!" The debut episode will focus on the Marrs family's effort to renovate a historic home in downtown Rogers. The network provided the following description of the show:
"Dave and Jenny Marrs transform the Newberry family's historic 1893 house into their first family home. From turning an attic space into two bedrooms, an office and a bathroom to completely renovating the kitchen and living area downstairs, they'll do whatever it takes to give this young family of five their dream home."
Marrs said the bulk of the episode was filmed in June. She stressed the Nov. 7 show is only a pilot, and there haven't been any additional shows ordered. It's a possibility, but the network wants to wait and see how the pilot episode performs.
So, Arkansas, let's get out and support this family who has selflessly supported so many. Watch LIVE because it will rate better, get your popcorn ready, and cheer on an Arkansas couple that truly is THE REAL DEAL.