To Justin Bryant, the ways in which individuals occupy spaces say a lot about the society we live in. He explored this idea using the method he knows best—painting.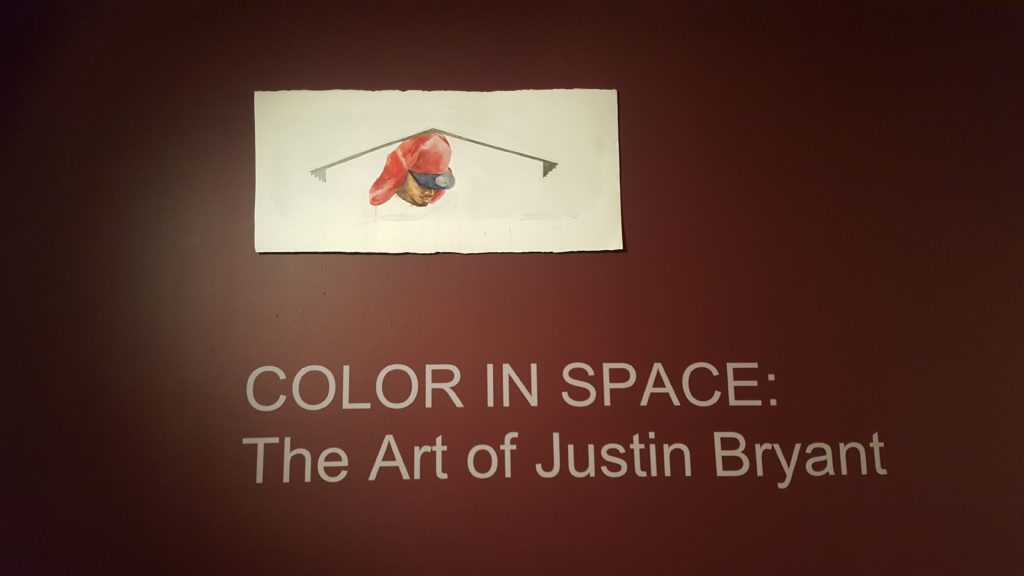 Bryant, a Stuttgart native, is the artist behind Color in Space: The Art of Justin Bryant, which was most recently exhibited at the Arts & Science Center for Southeast Arkansas in Pine Bluff through Sept. 9. Color in Space features watercolor and graphite paintings exploring how the black male body fits into aspects of past and present histories.
"What does it mean that African-Americans built these structures, but they don't exist in these structures?" said Bryant, who is currently studying for his MSA in fine art, painting and drawing from Louisiana State University in Baton Rouge. "Realizing there's some pain with it, but there's some ownership that could happen where you claim a certain part of your history. How you occupy them is a slight power play."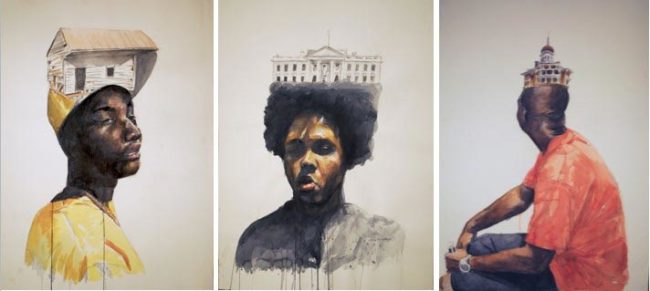 Color in Space, which is a part of a larger series Bryant calls All the Kings Men, depicts black men with buildings worn on their heads as crowns or over their eyes as glasses. In many of these works, an individual's full face is obstructed due to the placement of these structures, or his identity is made obscure due to the position of his face.
"By me creating this illusion, which is the painting, it's giving me some power," said Bryant, who explained his works don't have just one concept. "Historically, I would even say present day, we don't have as much power over these spaces."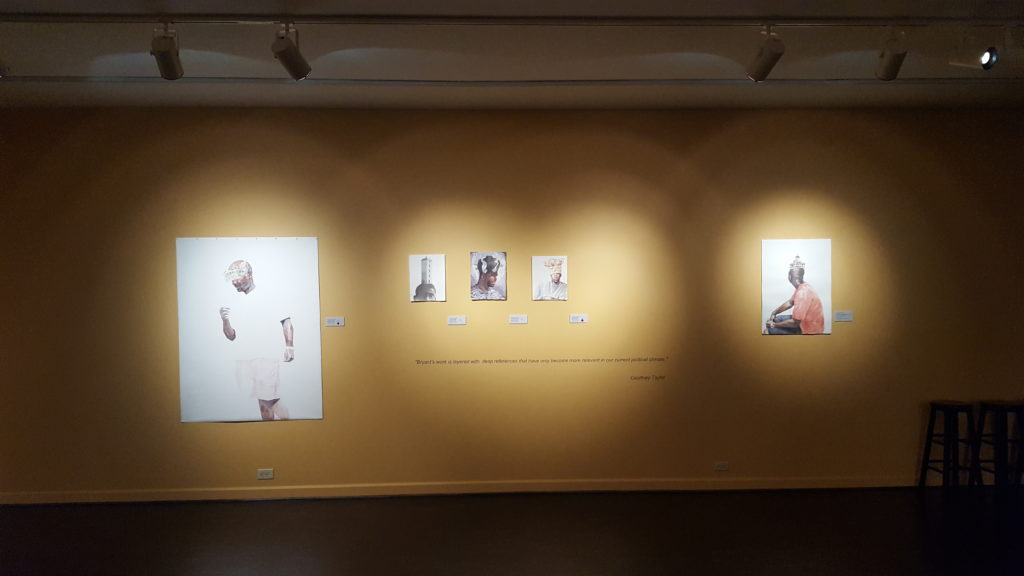 For years, Bryant said, he's thought about various architectural works and the individuals who have belonged in spaces such as the White House and universities. Roaming and Africa, bodies of work by Portland, Oregon-born artist Carrie Mae Weems, served as inspiration for Color in Space. Weems' work relates to the body occupying architectural spaces in Europe and Africa, and makes one question the idea of power, Bryant explained.
For the exhibition that visited the Arts & Science Museum for Southeast Arkansas, most of the paintings featured spaces relating to Southern architecture, with a focus on plantations, Bryant explained.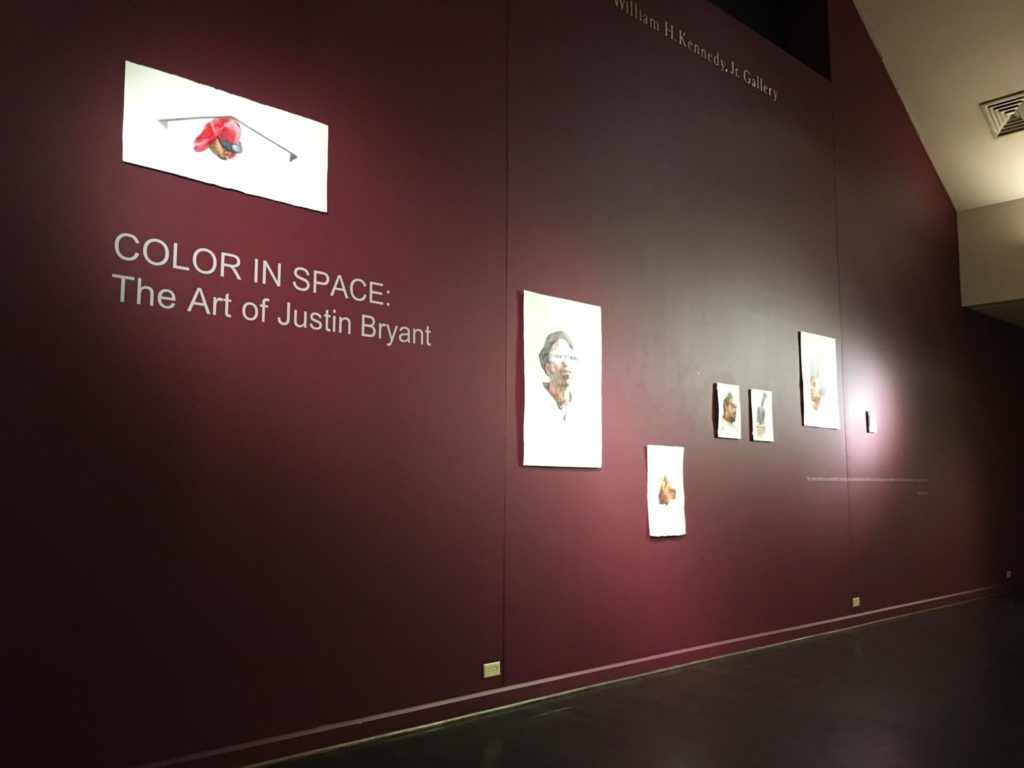 "Something as seemingly insignificant as a building—buildings are actually significant when saying something about the society we're in," said Bryant, who's had pieces from Color in Space on view at Wildwood Park for the Arts in Little Rock and at a previous showing in Pine Bluff.
Bryant plans to present another solo show on a new body of work next summer at the Historic Arkansas Museum in Little Rock. He explained that he doesn't want conversations surrounding Color in Space to end once the paintings are viewed.
"I want them to be like, 'Wow! That artist can really draw!'" he said. "I just want it to be an experience that keeps people thinking. It doesn't just end in the gallery. It's something where you are continuously relating the paintings to something that happened outside of the gallery space, like watching the news."
To have his work on view so close to home gives Bryant a sense of pride.
"Because I grew up in Stuttgart, Arkansas, for my first solo show to [have been] so close to where I'm from is actually really nice," he said. "I think it gets appreciated in a different way where it wouldn't be appreciated somewhere else."