Something about fall and family traditions makes me nostalgic for the days of my childhood. I vividly remember walking into my grandparents' home to find them watching reruns of slapstick comedy shows on TV. I can hear my granddad now, chuckling with his iconic smirk and just shaking his head.
On a recent "pit stop" detour through the historic Mena Train Depot, I came across a gallery about the "Lum and Abner" show. I wondered if this was part of my grandad's entertainment and I wanted to know more, especially since it seemed to be right here in my south Arkansas backyard.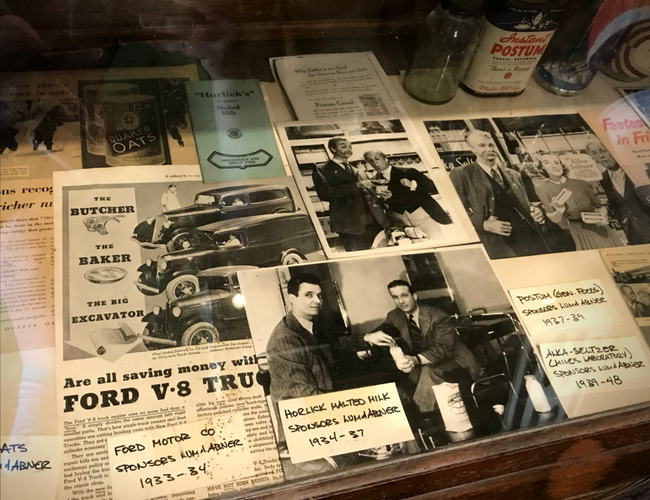 "Lum and Abner" was a popular radio show for more than two decades. "Lum and Abner," played by Chester Lauck and Norris Goff aired on radio from 1931 to 1954. Much of the show was set in the town of Waters, Arkansas, which was called "Pine Ridge" in the show. Due to the show's popularity, the town of Waters changed its name to Pine Ridge in 1936.
The show featured the interaction and silly shenanigans of two hillbillies from Arkansas: Columbus "Lum" Edwards and Abner Peabody. Lauck and Goff attended the University of Arkansas and were Sigma Chi Fraternity brothers. While the show started out through an audition in Hot Springs, it was kept local for only a few years. Through sponsorships from companies like Quaker Oats (their first sponsor in 1931), to The Ford Dealers of America and later Alka-Seltzer, the show's notoriety took off and quickly grew. It was broadcast on regional stations from Texas to Cincinnati, Ohio, and then on to Los Angeles and San Francisco, Calif.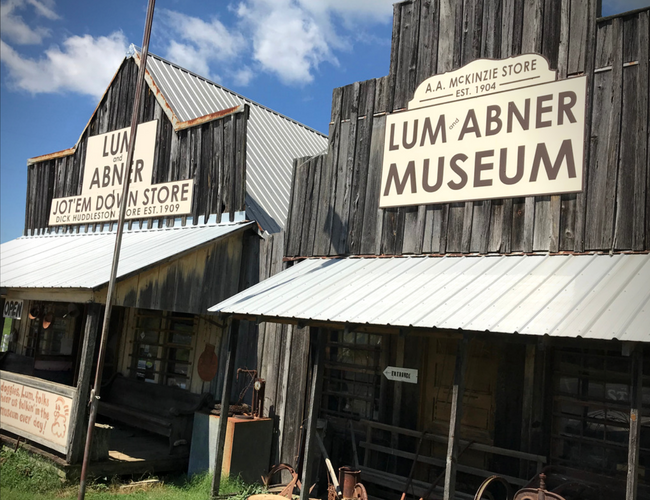 Many characters in the show were based on real people and citizens of the Water, Ark., area and nearby Mena. "Lum and Abner" played on the radio in a time when families would gather around a single, large, free-standing radio. Or they would listen on the front porch and neighbors would gather while their children played. The show aired in a 15-minute format for much of its running time. During the late '40s, the show tried to move to a 30-minute, self-contained production with a live orchestra. But, the audience lost interest. After losing airtime, they regrouped and went back to the original 15-minute format until competition with television ended production in 1954.
Today, you can visit Pine Ridge, Ark. and see the Jot'em Down General Store and Museum housed inside the original Huddleston and McKinzie stores. The buildings reside on the National Register of Historic Places. They are part of the Arkansas Historic Preservation 50 years passport tour and date back to the first decade of the 20th century. Part of the museum is full of nostalgic goodies and local flavors for purchase. Walking up to the porch with screen doors flung open and being greeted by the current owner's sweet, old dogs quickly makes you feel at home. I had an odd desire to hitch my horse out front or take a couple of swings in the rocking chair out back.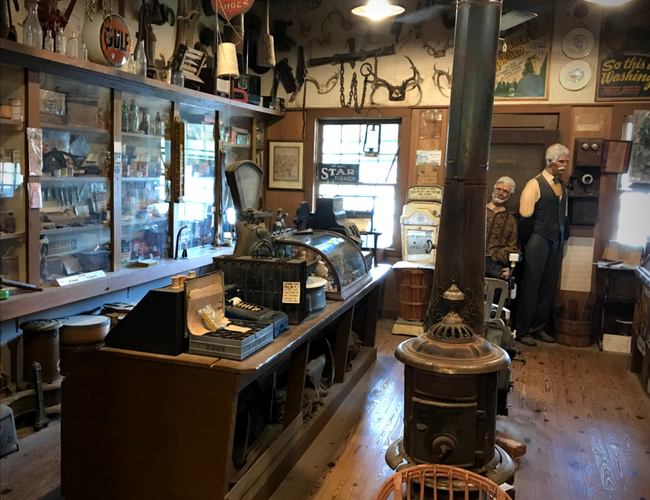 But, if you came for the museum and history, you will find a plethora of treasures. The museum holds memorabilia and information about the show, including copies of scripts, costumes, and production equipment. It also tells the story of life in Arkansas and small American communities during the time the show aired. Rusty farming equipment and a kitchen set up like it would have been in a neighborhood home of the era teach us much about the simple, yet rich lives of those who lived on the western border of Arkansas.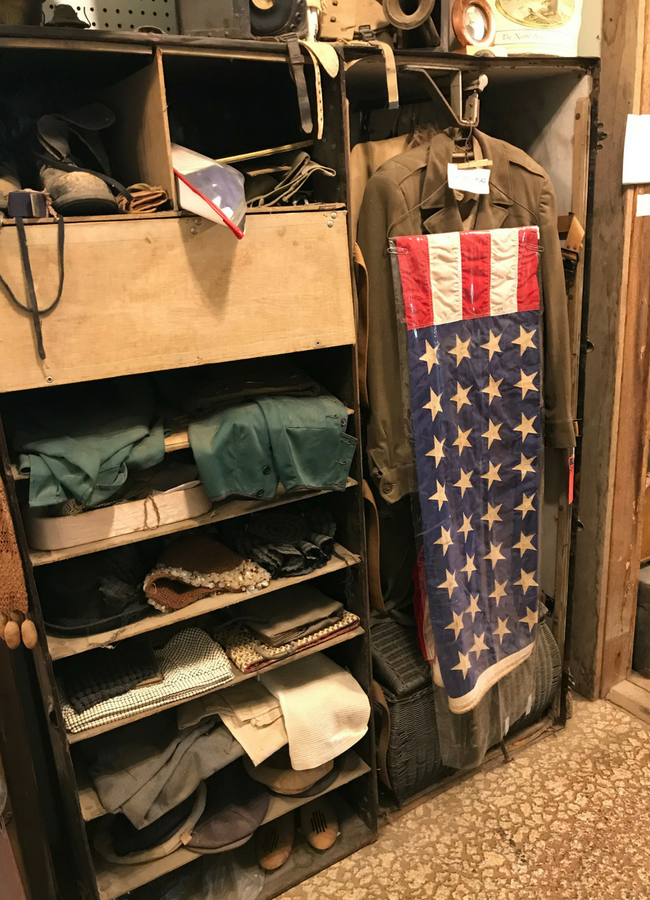 Together, Lauck and Goff produced more than 5,000 shows. Of those, 1,600 remain. You can listen to the show while you browse in the museum. And you can take home a copy or series of shows for purchase in the store.
Just for fun, you can send a postcard to yourself or a friend featuring the Pine Ridge postmark.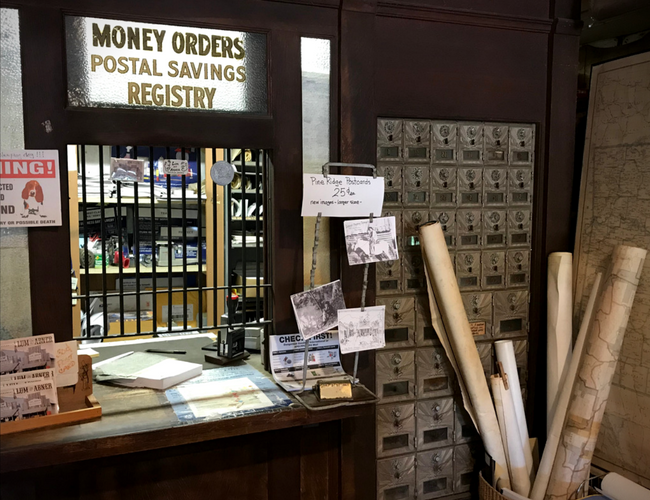 It seems our past always tells a story. But sometimes it includes nostalgia that makes us dig a little deeper and learn a little more. Next time you stop to take a restroom break in one of Arkansas's historic places, look around. You never know what national treasures are hiding in the neighborhood.