American Veteran Shirley Dyke, a resident of Mountain View, enlisted in the Marines in 1943 when he was 16 years old. "I was just a little kid, but I was big for my age," he offers. After boot camp, he was stationed in Kwajalein for most of World War II. While there, he turned 18 and received an alarming sort of birthday card: a conscription notice. "It said if I didn't report to my draft board within ten days, we're going to send the sheriff after you." Dyke took the letter to his Commanding Officer and asked to go home to report; the man laughed and told Dyke not to worry about it.
Dyke continued in the Marines, serving 25 years total, and was deployed during the Korean War and the Vietnam War. He is honored for his years of service and as a member of the All 3 Wars Veterans Association and remains one of a few Americans to have been involved in those three wars specifically.
To his status as an All 3 Wars Veteran, he says jokingly, "I was a slow learner. It took me three wars to figure out I didn't like it." In spite of this, Dyke shares that joining the military was the best decision he ever made, explaining that he hadn't liked school and found an opportunity for education after joining the military: "I had never read a book until after I got in service. I read Tobacco Road." He discovered a love for reading. Now, he says, "I read everything."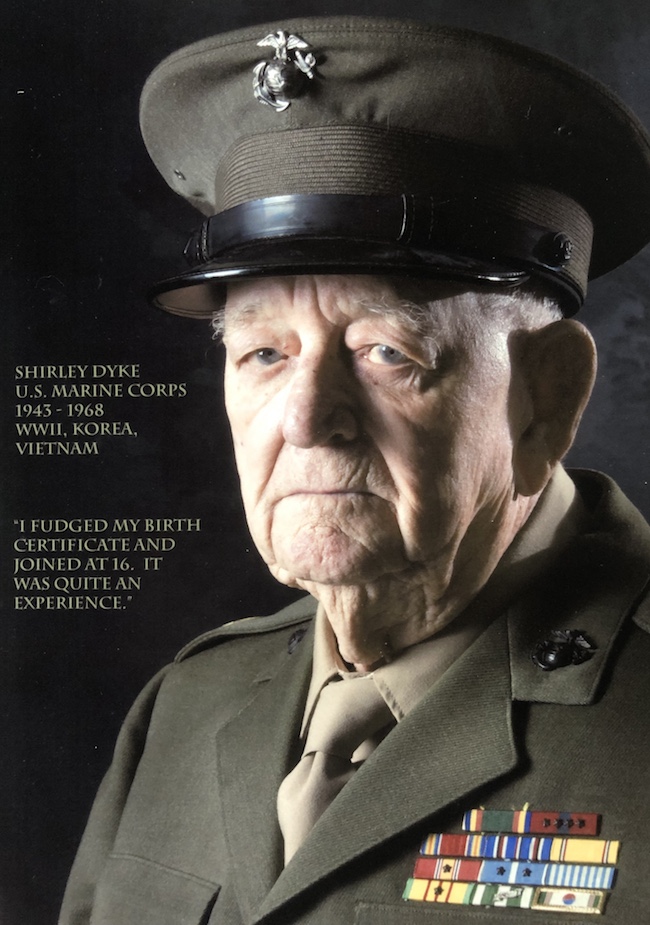 During his time in the military, Dyke enjoyed returning to his parents' home in Indiana on leave without warning them he was coming, catching them by surprise, although, he relates, the front door was never locked, and his mother always recognized his footsteps coming in the house, even when Dyke got in late at 3 a.m. after taking a series of trains from California.
One time, however, when Dyke came home during the Korean War, his mother surprised him by being forewarned of his arrival—she told him a young woman who worked for his father had seen Dyke's name in the newspaper on leave and told them their son was coming home. Dyke angrily went to confront the young woman for spoiling the surprise he was accustomed to making, but she wasn't the nosy interfering person he expected, and instead, he liked her. Her name was Hannah. The two dated, and a few months later they married. They have been married 65 years.
Career after the military
Between tours of duty, Dyke was stationed on the West Coast and Hannah worked at the Department of Motorized Vehicles. In 1968, after 25 years, he retired from the military. Dyke thought he would enjoy retirement but found himself wanting a job. He joined a union and gained employment as an electrician at Disneyland. "It was fun," he says succinctly, but after years at Disneyland, a union strike brought his time at Disneyland to an end and led him to do electrical work for movie sets.
He enjoyed this job, as well, and worked on the sets for the television shows Charlie's Angels and Dallas, among other film projects. Perhaps a highlight of his career in Hollywood was acting as Mr. T's bodyguard on and off set, a position which he relates with a laugh because part of his duties was to guard the actor's jewelry: "When he'd go on set to take a shot, he'd take all his gold off his neck and hang it on my arm."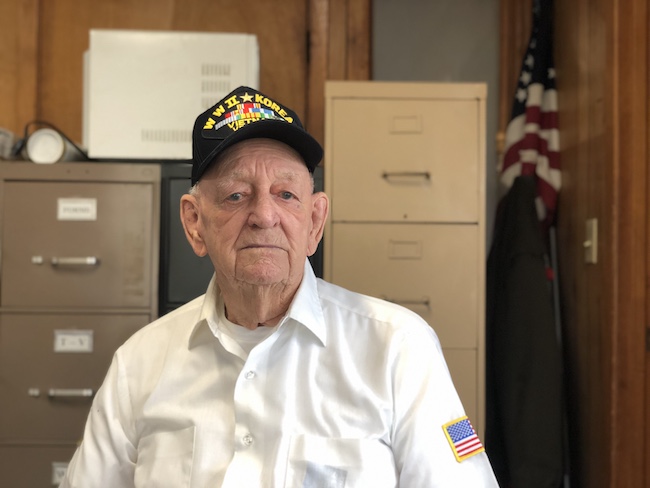 Mountain View
In 1993 when Dyke grew tired of working, he abruptly quit. His thoughts landed on Mountain View, which he and Hannah had discovered by chance on a drive between California and Indiana to visit their families. Dyke recalls that when he first saw Mountain View, he said, "hey, we're home!" because it reminded him of his hometown. They purchased 144 acres after seeing a sale advertisement in a catalog while still in California and immediately moved to Mountain View, where they built their house. Now, the Dykes own 672 acres. "All I raise is wild animals," he says.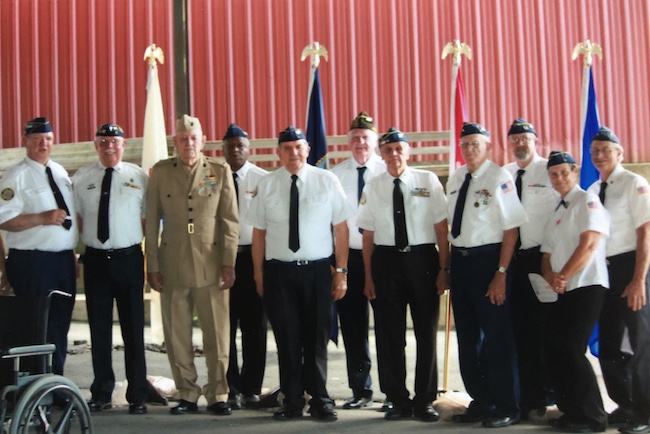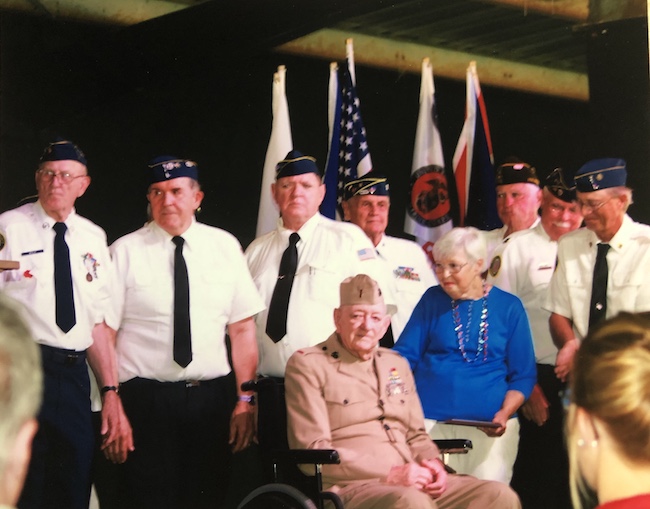 Dyke participates with the Honor Guard in Mountain View. The Honor Guard has 15 members, veterans of all ages. They provide military honors for deceased veterans, conduct flag ceremonies and teach classes at schools on flag etiquette. They travel together to support each other for different events, such as when Dyke was inducted into the wall of fame at the Independence County Fair Grounds this past June. The Honor Guard and veterans are important to the community of Mountain View, where the local Walmart displays a large poster of the Honor Guard. Mountain View, where they like to hear the music on the square, has been a happy place for them to settle after a busy life; "it's nice and quiet and laid back," Dyke reflects before adding, "It might be different if I had to work."