The Arkansas Literary Festival, one of Little Rock's most celebrated events, is set for April 25-28 at various locations in town. If you've never been, just know that the event includes a little something for everyone.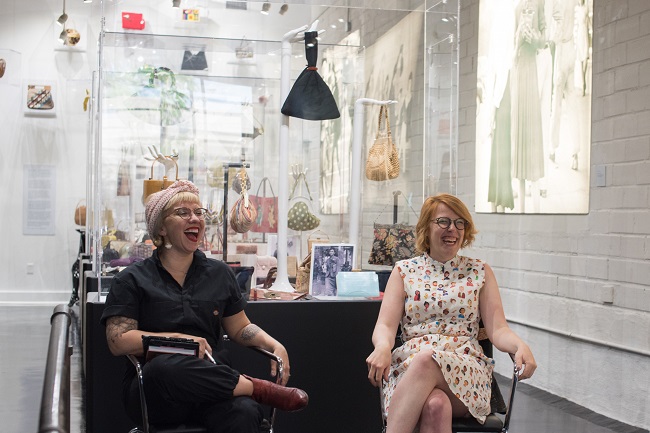 Activities
"The Arkansas Literary Festival features award-winning authors, but also includes cooking demonstrations, live music, a teen poetry contest, film screenings, and more. This year, we added Makers Alley, a street fair for makers with a live outdoor concert. We have a full lineup of children's and family events at Hillary Rodham Clinton Children's Library & Learning Center and Main Library, including activities, book giveaways, and even a live version of The Emperor's New Clothes. Guitarists will jam Friday night at Four Quarter Bar, inspired by Ian S. Port's The Birth of Loud, a vivid account of rock 'n' roll through the lives of electric guitar legend Les Paul and guitar maker Leo Fender. Ian Port himself will appear on a panel and at Pub or Perish, an informal group reading at Stickyz on Saturday night. Overall, the festival coordinator, Brad Mooy and his committee, do an excellent job assembling an inclusive roster of talent that allows for a celebration of a variety of voices, topics, and cultures," says Tameka Lee, CALS communications director.
At Author! Author!, an adult-geared party, attendees will toast the festival's authors while enjoying featured hors d'oeuvres and drinks. Books will also be available to purchase. While most activities and sessions are free and don't require reservations, there are a few special events, such as Author! Author!, the Everyday Dorie workshop, The Italian Table cooking workshop with Elizabeth Minchilli, and the Birth of Loud concert at Four Quarter Bar. All tickets, except for the latter, can be purchased at arkansasliteraryfestival.org.
Food
Featured food and drink authors at this year's event include: Dorie Greenspan (Everyday Dorie), Elizabeth Minchilli (The Italian Table), Rick Bragg (The Best Cook in the World), and Jeff Henderson (If You Can See It You Can Be It).
There's even the 5th Annual Traditional Pie Bake-Off: Let Them Eat Pie! at the Root Café on Sunday, April 28 at 4 p.m. Contestants will bring their best pie and copies of the recipe to trade with other bakers. Pies will be judged on appearance, flavor, and texture by Dorie Greenspan, Pam Smith, Elizabeth Minchilli, Matt Bell, and Kat Robinson. Yours truly will emcee the event.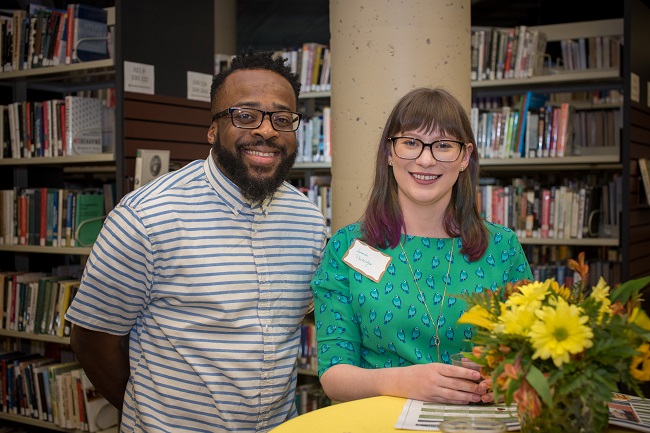 About the Books (content below courtesy of Arkansas Literary Festival)
Everyday Dorie: To the hundreds of thousands who follow her on Twitter, Instagram, and Facebook, Greenspan's food is powerfully cookable — her recipes instant classics. In Everyday Dorie, she invites readers into her kitchen to savor the dishes that she makes all the time, from Miso-Glazed Salmon to Lemon Goop.
The Italian Table: Delivers both parts of the fantasy and reality of Italian meals as they would be eaten on location. Combining menus and recipes with visual experience and inspiration — as well as insight into the traditions of the food and celebrations — it serves as a practical resource that gives home cooks and hosts step-by-step guidance on how to re-create these fabulous meals at their own tables.
The Best Cook in the World: Tales from My Momma's Table is a delectable, rollicking food memoir and cookbook that offers a loving tribute to a region, a vanishing history, a family, and, especially, his mother, Margaret Bragg. Included are seventy-four mouthwatering Bragg family recipes for classic Southern dishes passed down through generations.
If You Can See It You Can Be It: Henderson reveals his hard-knock, yet transformative, life lessons to help others realize their potential, discover their hidden business aptitudes, make life-changing decisions, and gain a new foothold on the ladder to success.
*Photos courtesy of Arkansas Literary Festival