Fall is the perfect time to warm up with beans and cornbread. This weekend you have the opportunity to enjoy both along with several other fun events ranging from scary cemetery tours to a Lego fan expo. There is something for everyone to enjoy this weekend in the Natural State.  Get out and enjoy fall in Arkansas.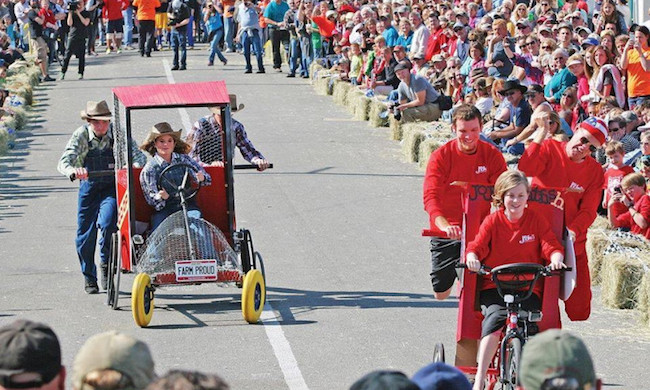 36th Annual Bean Fest and Championship Outhouse Races (Mountain View)
The one and only Bean Festival is this weekend in Mountain View. Do you think you have the best beans around? You are welcome to show up and cook for your chance to win. Beans and cornbread will be served for free with music and dancing on the Courthouse Square throughout the day. There will be handmade craft vendors and outrageous outhouse races. The dinner bell will ring at noon and the "Bean Fest Cooking Champion" will be crowned. Outhouse Races will follow dinner. There will be a talent show Saturday, and merchant vendors will be set up Friday and Saturday.
Venue: Mountain View
Date: October 26 — October 27
Time: Click Here for Schedule of Events
Admission: Free
Contact: Click Here

Sunset Cinema (Russellville)
Sunset Cinema is an outdoor movie theater which operates on the lawn of the Lake Dardanelle visitor center. The goal is to enhance the quality of life in the Russellville area by bringing together members of the community. The movie playing at the October 26 event will be Disney's Coco.
Venue: 100 State Park Drive
Date: October 26
Time: Activities begin at 5:30 p.m., Movie beings at 6:30 p.m.
Admission: Free
Contact: Click Here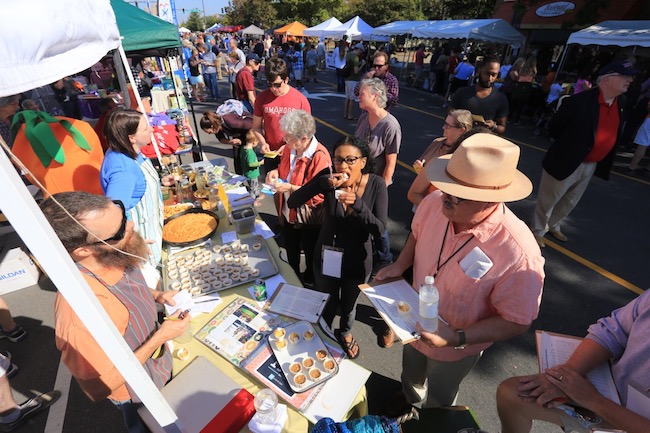 Arkansas Cornbread Festival (Little Rock)
The Arkansas Cornbread Festival builds community by celebrating Southern culture and heritage through food, artisan crafts, and music. Music, family activities, unique and fun vendors, food trucks, enticing aromas, and the promise of family fun has drawn thousands each year to downtown Little Rock. Bonding over cornbread is a southern tradition, and once you've had a taste of South Main in Little Rock, you'll have to come back for more. Cornbread and side dish entries are judged by everyone attending the festival (most popular wins prizes) as well as a panel of celebrity judges who award blue ribbons. Live music and other fun activities round out the day. Tickets to this event allow festival goers to sample the cornbread and side dishes prepared by competitors, both professional and amateur, and then cast their vote. The votes determine the winners. Additional Festival activities including music, games, local breweries, Arkansas-made vendors, and kids activities are free and open to the public.
Venue: 1401 S. Main Street
Date: October 27
Time: 11 a.m.- 4 p.m.
Admission: Cornbread Tasting Tickets ($8.00 in advance; $10.00 at the festival)
Contact: Click Here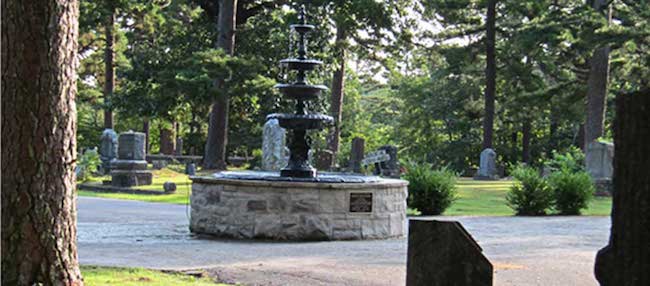 10th Annual Voices from the Silent City Cemetery Tour (Eureka Springs)
The Voices From the Client Cemetery tour is a costumed guided, living history tour of the Eureka Springs Municipal Cemetery. These tours feature actors in period costumes sharing stories of their unique and colorful pasts. The tours are one-hour walking tours through the cemetery. There is free parking and free shuttle service to the cemetery. This is one of the Eureka Springs Historical Museum's main fundraisers for the year and has evolved into one of Eureka's most anticipated events. Come and learn about the history of the quaint town of Eureka from some of its "original" founders.
Venue: 4119 E Van Buren., Eureka Springs
Date: October 18 — October 20
Time: Guided walking tours begin at 5:30 p.m., and leave every 20 minutes, with the last tour ending at 8:30 p.m.
Admission: $15 for adults, and $5 for children 12 and under
Contact: Click Here

Murphy USA Classic 2018 (El Dorado)
The 10th annual Murphy USA Classic college football game once again brings the Henderson State University Reddies and the Southern Arkansas University Muleriders to Memorial Stadium in El Dorado to battle for the coveted Classic Trophy. Title sponsor Murphy USA's involvement has transformed the Classic into an expansive tailgating experience complete with food vendors, games, children's activities, live music and much more while joining each college's alumni in an afternoon of football revelry. You don't want to miss it!
Venue: 1205 N. West Ave.
Date: October 27
Time: 2 p.m.
Admission: $7
Contact: Click Here

Thunder Over the Rock (Little Rock)
This weekend is the Little Rock Air Force Base Air Thunder Over the Rock space show. The performances are projected to start at the same time on both days. The Thunderbirds will be performing a variety of aerial acts that you won't want to miss! This event is family friendly, and there will be a Kid Zone open all day.
Venue: Little Rock Air Force Base
Date: October 27 — 28
Time: 8:30 a.m.- 4:30 p.m.
Admission: Free
Contact: Click Here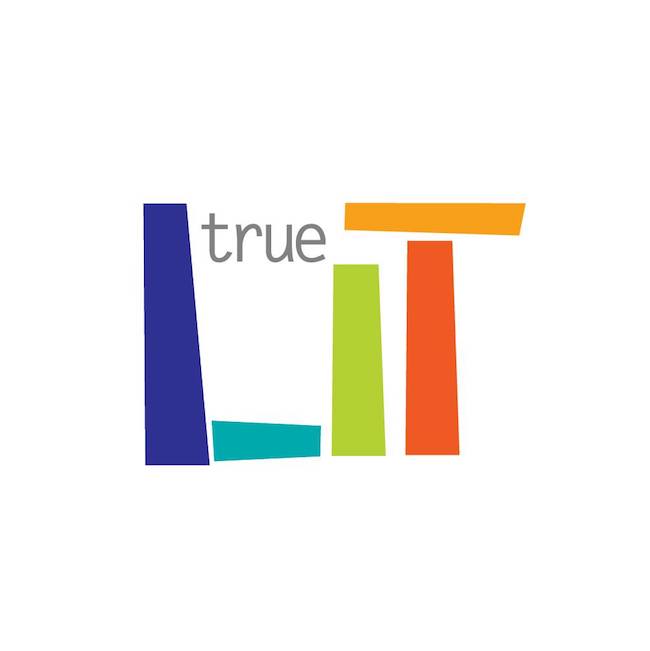 True Lit Festival (Fayetteville)
Fayetteville's Literary Festival begins this weekend. The literary festival, in its fifth year this year, will offer a variety of events including author talks, writing workshops, and more. This year's event will include readings by Kwame Alexander, Gordon Korman, and many others. The goal of the True Lit festival is to help encourage people to tell their stories
Venue: Fayetteville Public Library
Date: October 28 — November 4
Time: Click Here for Event Schedule
Admission: Free
Contact: Click Here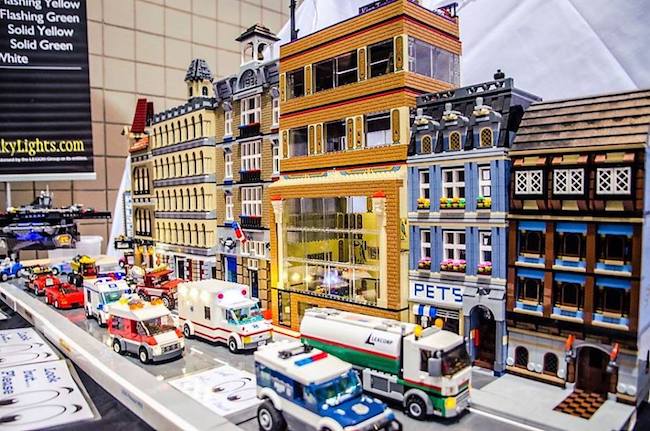 BrickUniverse Little Rock LEGO Fan Expo (Little Rock)
Release the builder within at BrickUniverse Little Rock, the ultimate LEGO lover's paradise that will take over the Statehouse Convention Center this weekend. You can choose from Saturday or Sunday admission, and experience hands-on LEGO attractions and activities built to inspire, educate, and entertain. This fun, family-friendly event will have tons of amazing LEGO creations to gawk at, building zones to unleash your creative energy, and vendors selling the latest LEGO sets, minifigures, and accessories.
Venue: Statehouse Convention Center
Date: October 27- October 28
Time: 10 a.m. — 5 p.m.
Admission: Tickets Required- Click Here for details
Contact: Click Here
Joey Williams Magic Spooktacular Show 2 (Fayetteville)
Head to Fayetteville for a night of magic with award-winning stage and close-up magician, Joey Williams. Over his 20 year career, Joey has thrilled thousands of audiences from New York City to Las Vegas. He's put a Halloween spin on some of his favorite tricks for a guaranteed SPOOKTACULAR time!
Venue: 18 E Center, Fayetteville
Date: October 27- October 28
Time: There will be three show times to choose from
Admission: Tickets Required- Click here for details
Contact: Click Here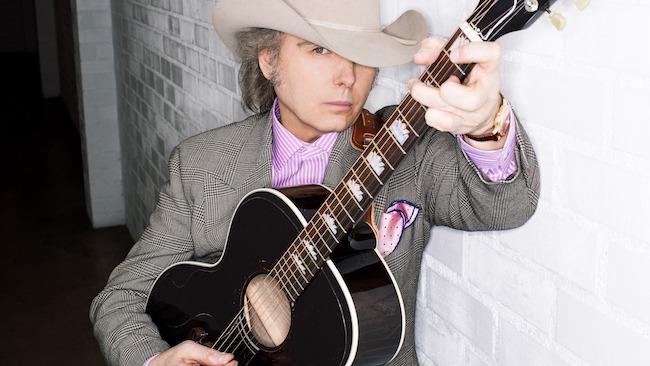 Photo Credit: Dwight Yoakam
Dwight Yoakam- (Jonesboro)
Dwight Yoakam will be performing in Jonesboro this weekend. Grab your tickets now!

Venue: First National Bank Arena
Date: October 27
Time: 8 p.m.
Admission: Tickets Required- Click Here for Details
Contact: Click Here

Arkansas Football
Razorbacks vs. Vanderbilt
Venue: University of Arkansas
Date: October 27
Ouachita Baptist at University of Arkansas at Monticello
Venue: Boll Stadium
Date: October 27
Henderson State at Southern Arkansas University (Murphy USA Classic)
Venue: Memorial Stadium
Date: October 27