The fall color in the trees is beautiful but it won't be long until all the leaves are gone. Take a break from raking the yard and enjoy some of the great activities around the state while you peep the last of the reds, yellows and oranges before they fade to brown. Stomp your boots at one of several festivals celebrating Arkansas' eclectic music, and Christmas lovers can rejoice as several holiday events are making their way onto the calendar. Have a leaf peepin', boot stompin' weekend!

71st Annual Ozark Folk Festival  (Eureka Springs)
Head to Eureka to celebrate the longest continuously running annual folk festival in America! There will be a Barefoot Ball, free music in Basin Spring Park, and Hedgehoppers. There will be a headline concert and of course, great folk music and dance!
Venue: Varies Places in Eureka Springs
Date: November 8-November 10
Time: Click Here for Event Schedule
Admission: Free
Contact: Click Here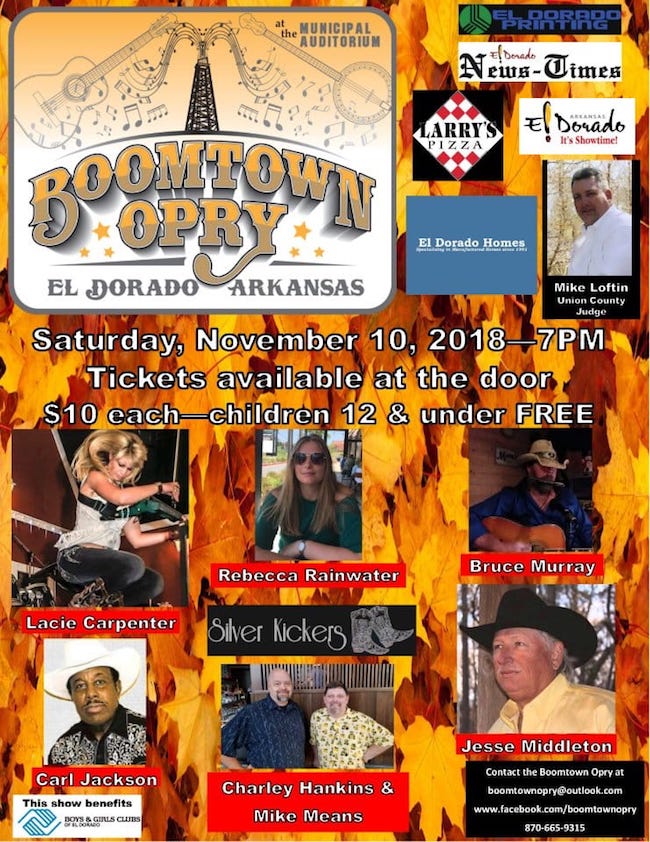 The Boomtown Opry (El Dorado)
This weekends edition of the Boomtown Opry will be held at the El Dorado Municipal Auditorium. Featured performers for this show are Lacie Carpenter, Jesse Middleton, Carl Jackson, Bruce Murray, Rebecca Rainwater, the Silver Kickers dance group and the comedy of Mike Means and Charley Hankins. The Boomtown Opry is a family friendly event with no alcohol sold during the show.
Venue: El Dorado Municipal Auditorium
Date: November 10
Admission: $10 general admission
Time: Click Here for Show Schedule
Contact: Click Here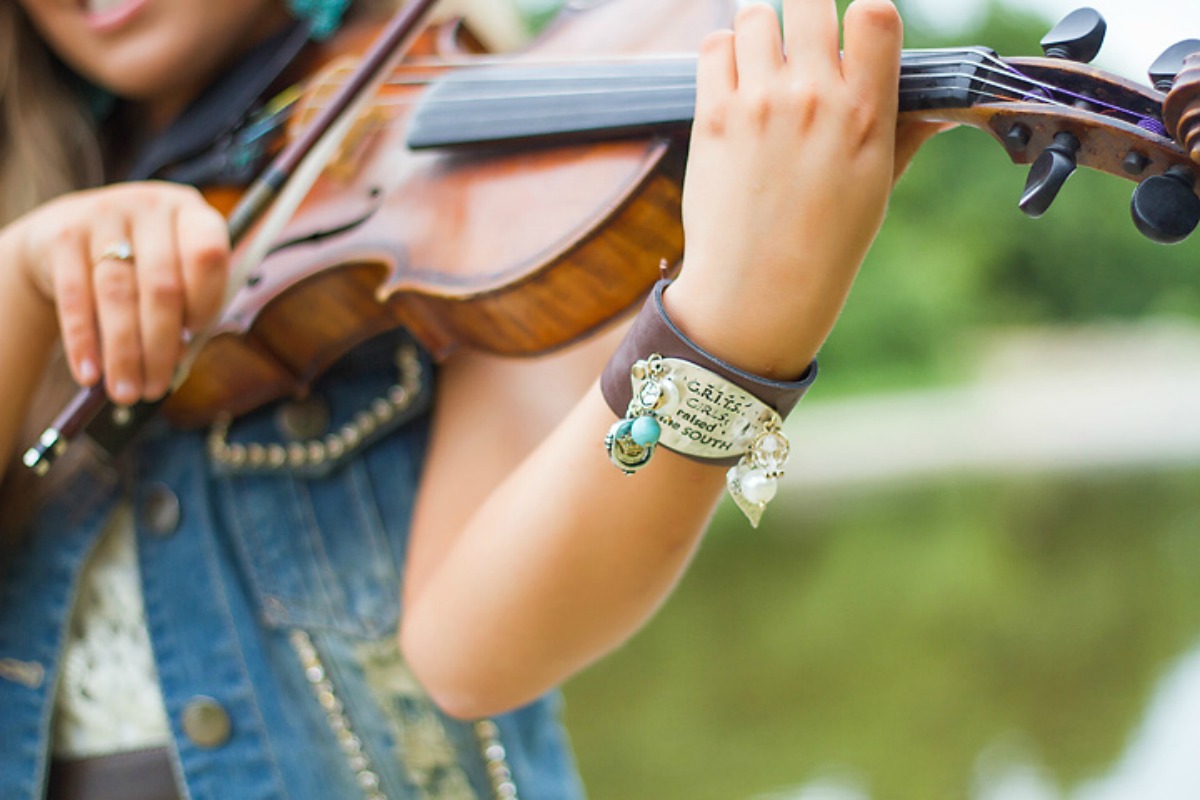 Mountain View Fall Bluegrass Festival (Mountain View)
As usual, the Mountain View Fall Bluegrass Festival is packed with first-rate bluegrass acts that are sure to keep you entertained. This twice-annual event is produced by the Mountain View Blue Grass Association.
Venue: 1032 Park Avenue
Date: November 8- November 10
Time: Click Here for the Lineup
Admission: Tickets Required- Click Here For Details
Contact: Click Here
Native Foods: National Native American Heritage (Scott)
The savory smell of supper cooking fills everyone with hunger and brings back warm memories of shared meals. Not only did European and African traditions shape many of the same meals we eat in the South today but the Southeastern American Indians also played a major part. Join a park interpreter in learning about traditional southern foods inspired by the Southeastern American Indians. After learning about food influences through these different cultures, you will be able to try a variety of dishes. Food is always better when shared, so gather up your family and friend and head to Scott for the weekend!
Venue: 490 Toltec Mounds Road
Date: November 10
Time: 8 a.m. — 5 p.m. on Saturday (Museum Hours)
Admission: $3 per person, under 6 free
Contact: 501-961-9442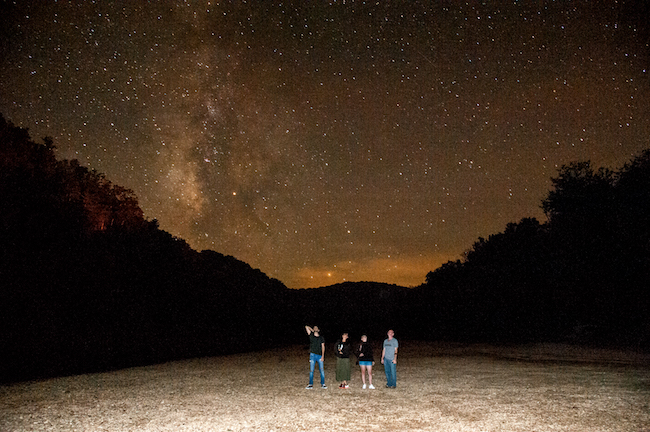 Fall Star Party (Greenbrier)
The beautifully dark night skies of Woolly Hollow State Park are a fantastic background for a Fall Star Party. Bring your family and friends for an evening of stargazing with the Central Arkansas Astronomical Society. Volunteers will have telescopes available for you to view the astral bodies and will be available to answer your questions. Bring a lawn chair or blanket and make exceptional state park memories with your family!  
Venue: Woolly Hollow State Park
Date: November 10
Time: Dark
Admission: Free
Contact: 501-679-2098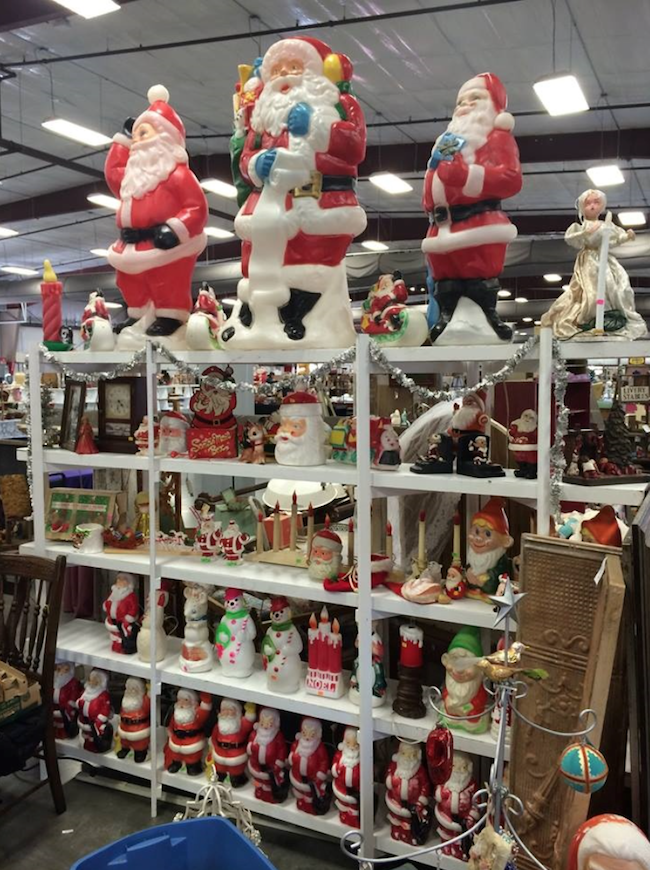 Antique Alley Arkansas (Conway)
Inside the Conway Expo Center will be 200+ booths brimming with antiques brought by exhibitors from many states.
Venue: Conway Expo Center
Date: November 10- November 11th
Time: November 10 9 a.m. — 5 p.m., November 11th 12 p.m.- 5 p.m.
Admission: $5 for adults and $1 for children 12 and under
Contact: Click Here
World's Largest Yard Sale (Jonesboro)
The World's Largest Yard Sale will be in Jonesboro this weekend! It will be the largest collection of yard sales in Northeast Arkansas!
Venue: Craighead Forest Park
Date: November 10
Time: 7 a.m.- 2 p.m.
Admission: $3, Children 12 and under get in FREE. A portion of the gate proceeds will be donated to the Miracle League of Jonesboro.
Contact: Click Here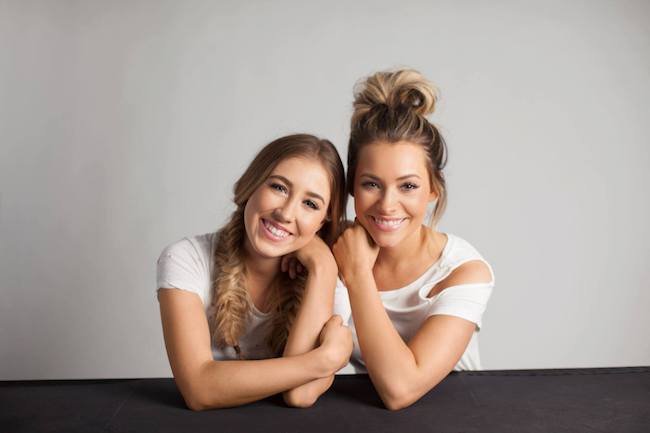 Photo Credit: Haring University
Maddie and Tae (Searcy)
Maddie and Tae will be at Harding University on November 9 in the Benson Auditorium.
Venue: Benson Auditorium
Date: November 9
Time: 8 p.m.
Admission: Tickets Required — Click Here for details
Contact: Click Here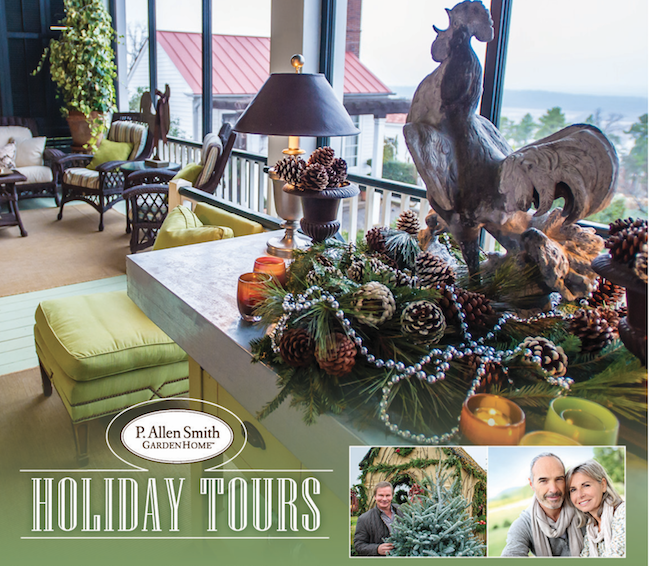 Holiday Tours P. Allen Smith Garden Home
Lunch tours are offered on a variety of dates and a meal is included. During the tour, you will visit Allen's vegetable garden, the rose garden, the terraced gardens, Poultryville and the animals, the Garden Home, and the eHow Cottage. The entire tour will be comprised of up to 2 miles of walking. The Moss Mountain Farm Gift shop will be open during your visit.
Venue: Moss Mountain Farm
Date:  Varies
Time: Click Here for Schedule
Admission: $96.75 (Tickets Required)
Contact: Click Here

Holiday House (Little Rock)
Holiday House is the highlight of the holiday shopping season in central Arkansas. Approximately 14,000 shoppers visit Holiday House every year to start their shopping season. For 28 years, Holiday House has collectively raised over $5 million to fund the JLLR's community priority areas including Stuff the Bus, Nightingales, LYFE, Kota Camp, Little Readers Rock and Boosters & Big Rigs. More than 80 percent of all funding for the JLLR is generated by Holiday House.
Venue: Statehouse Convention Center
Date:  November 7-10
Time: Click Here for Schedule
Admission: General admission tickets available at the door. Click here to purchase special event tickets. 

Arkansas Razorbacks Football
Opponent: LSU
Venue: Donald W. Reynolds Razorback Stadium
Date: November 10