Renowned Arkansas Nature Photographer Tim Ernst will be at Bull Shoals State Park this weekend highlighting his work of Arkansas Nature Photography. This is sure to be a treat from anyone who enjoys the beauty of Arkansas. Nature lovers may also want to check out the Eagle Program at Bull Shoals. Children and families will enjoy the performance of The Very Hungry Caterpillar. If you are looking for a creative outlet, check out the painting and cake decorating classes going on this weekend. Cheers to the weekend!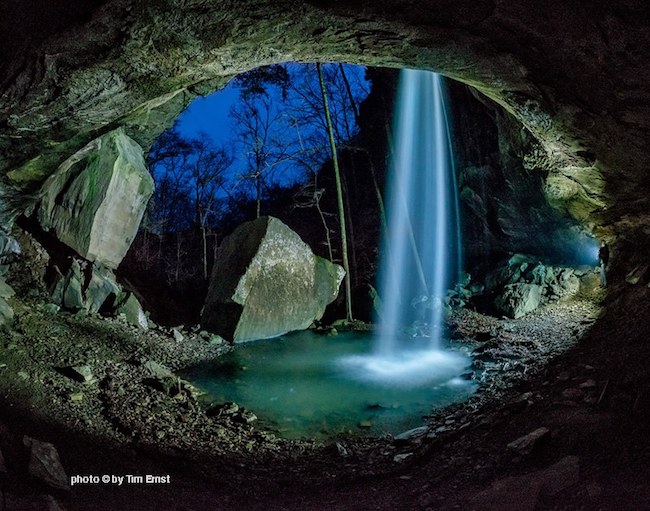 Photo Credit: Tim Ernst
Tim Ernst Presentation (Bull Shoals)
Nature Photographer and Author Tim Ernst will highlight his work, Arkansas-Ten Years of Nature Photography in the Natural State at Bull Shoals State Park. There will be autographed copies of his books available for purchase. Don't miss this opportunity to hear his stories!
Venue: James A. Gaston Visitor Center Classroom (153 Dam Overlook Lane, Bull Shoals, AR)
Date: January 11
Time: 4:30 p.m.- 6 p.m.
Admission: Free
Contact: 870-445-3629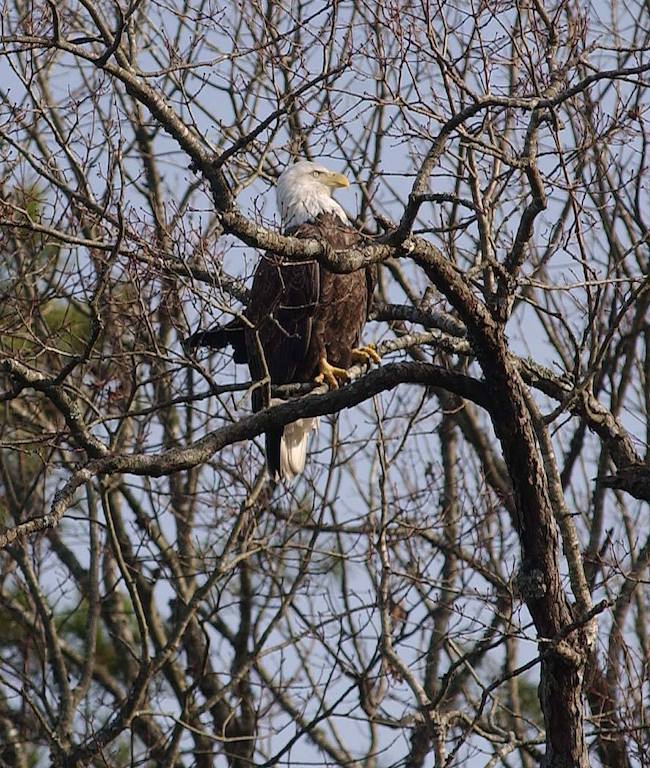 Photo Credit: Arkansas Parks & Tourism
Eagle Awareness Weekend (Mountainburg)
Head to Lake Fort Smith State Park for a weekend honoring our nation's symbol, the mighty eagle. Guest presenter Mike Martin will present his research and photography of these winged predators. There will also be eagle watch lake tours on the agenda to help get a glimpse of the eagles that make this park their home. You will have the opportunity to embrace your inner birder and join a park interpreter for the afternoon cruise. Reservations are required for the lake tour and can be made by calling the park at (479) 369-1010. The eagle presentation is free.
Venue: Lake Fort Smith State Park
Date: January 12
Time: 1 p.m.- 1:30 p.m. (Eagle Presentation) 3 p.m.- 4 p.m. (Eagle Watch Lake Tour)
Admission: Free for Presentation; Lake Tour $10 adults, ages 6-12 $6, Under six years Free
Contact: Click Here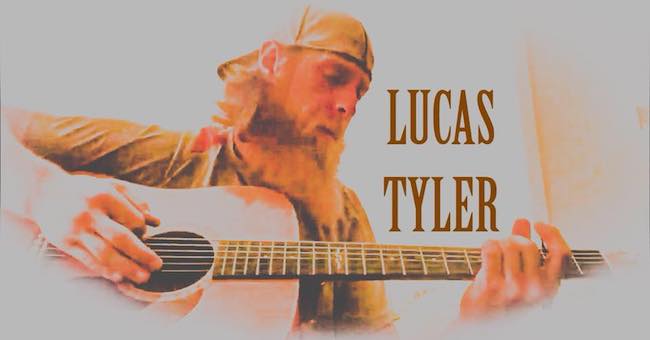 Lucas Tyler at JTown's Grill (Jonesboro)
Head to JTown's Grill Saturday evening and enjoy some Live Acoustic music by Lucas Tyler. 
Venue: JTown's Grill
Date: January 12
Time: 7:30 p.m.- 10:30 p.m.
Admission: Free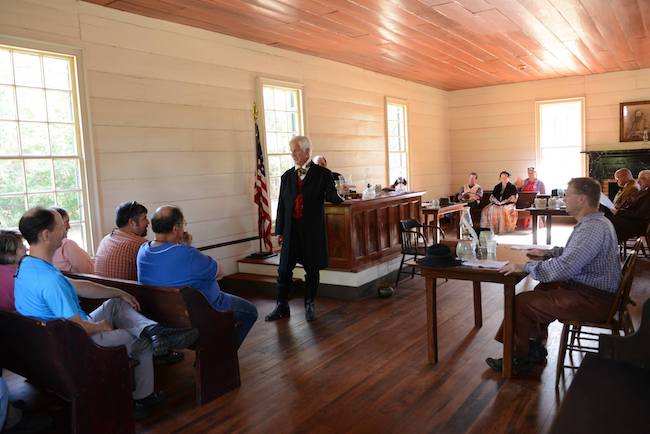 Photo Credit: Arkansas Parks & Tourism
Trial By Jury (Washington)
Experience 19th-century justice in Washington as you take part in the "Trial by Jury" series. The evening will begin with a meal at Williams' Tavern Restaurant, and then you will proceed to the trial drama. Reservations are required.
Venue: Historic Washington State Park
Date: January 12
Time: 6 p.m.
Admission: Adults $25, Children under 14 years $20
Contact: Click Here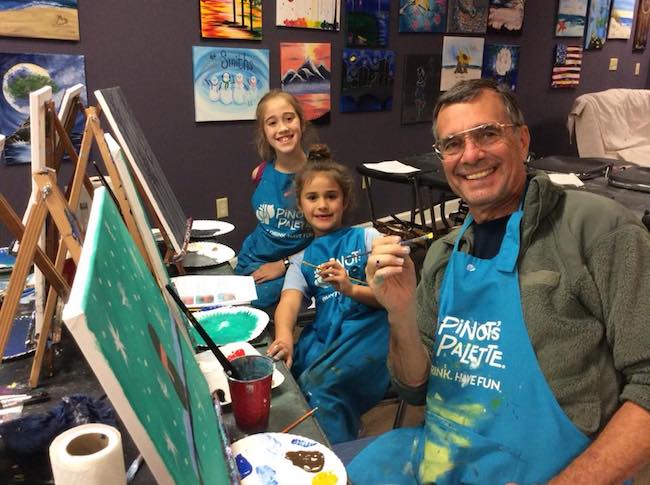 Photo Credit: Pinot's Palette Little Rock
Pinot's Palette (Little Rock)
Check out the weekend schedule for Pinot's Palette! There are several options to choose from! Pinot's Palette is a paint-and-sip art instruction studio. Artists will help you paint your very own masterpiece using step by step instruction. No art experience is needed.
Venue: Pinot's Little Rock
Date: January 11-13
Time: Varies
Admission: Varies
Contact: Click Here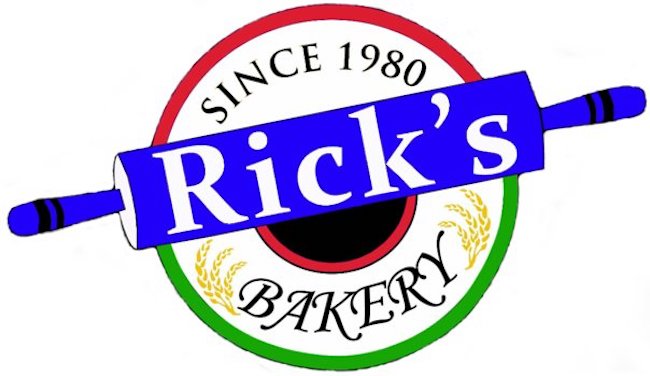 Winter Unicorn Cake Class (Fayetteville)
Learn how to decorate your own Winter Unicorn themed cake with buttercream icing! At this workshop, you will learn techniques using icing tips and tools! You can create a cake all on your own or you can team up with a friend or family member and share it together! All supplies and instructions provided. You will have the option of white or chocolate cake. This is a kid-friendly class and recommended for ages five years and up.
Venue: Rick's Bakery
Date: January 12
Time: 1 p.m.- 2:30 p.m.
Admission: $30
Contact: Click Here or call 479-442-2166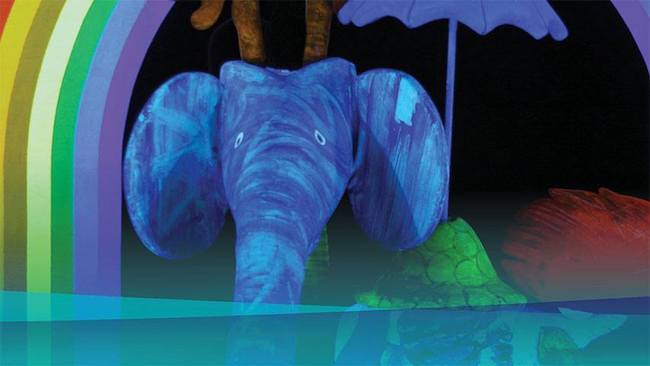 Photo Credit: Walton Arts Center
The Very Hungry Caterpillar and Other Eric Carle Favorites (Fayetteville)
Three beloved stories by award-winning children's book author and illustrator Eric Carle are retold on stage through the magic of black light and fanciful puppets. The triple-bill includes the wonderful story of The Very Hungry Caterpillar and his metamorphosis into a beautiful butterfly; the fanciful account of Little Cloud, who playfully transforms himself into various creatures, including a sheep, an airplane, a shark and more; and The Mixed-Up Chameleon, who discovers just how important it is to be yourself. Encouraging a love of reading, this performance is the perfect chance to introduce your little one to the magic of live theater! This performance is best for ages three years old and up.
Venue: Walton Arts Center
Date: January 13
Time: 4 p.m.- 7 p.m.
Admission: $9 kids; $15 adults
Contact: Click Here
Upcoming Events to Consider
There are a few upcoming events that require advanced tickets. Click each one for details!
Jurassic Quest: February 22-24
Little Rock Monster Truck Wars: January 19
Harlem Globetrotters: January 19
African Americans and Sports in Arkansas: February 2
Header photo courtesy of Arkansas Parks & Tourism.