There are some really fun things going on in Arkansas this weekend. All chocolate lovers should make plans to head to the Chocolate Festival in Dardanelle. The nature lovers should check out the Butterfly Count at Queen Wilhelmina State Park, and the nature painting workshop in Rogers would be an excellent night out with friends. The folks in south Arkansas should head to El Dorado to check out The Boomtown Opry. And for you sports lovers, we got a Kayaking workshop and a lot of Travelers baseball. There is much more going on in the state this weekend, check out the list below and plan your destination. Enjoy!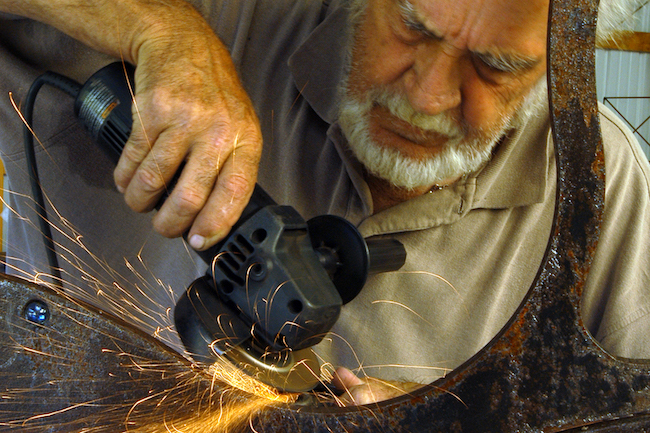 Handcrafted Evening In The Park (Mountain View)
Head to Mountain View on July 13th for an enjoyable and relaxing evening in the park. You can visit for the whole evening or during the concert intermission. The craftspeople will have special treats for their evening visitors. Admission is Free to the Craft Village for the evening, so bring the family and friends for a wonderful experience. The regular music concert admission fees apply.
Venue: Ozark Folk Center
Date: July 13th
Time: 6 p.m.
Admission: Free
Contact: Click Here or Call 870-269-3851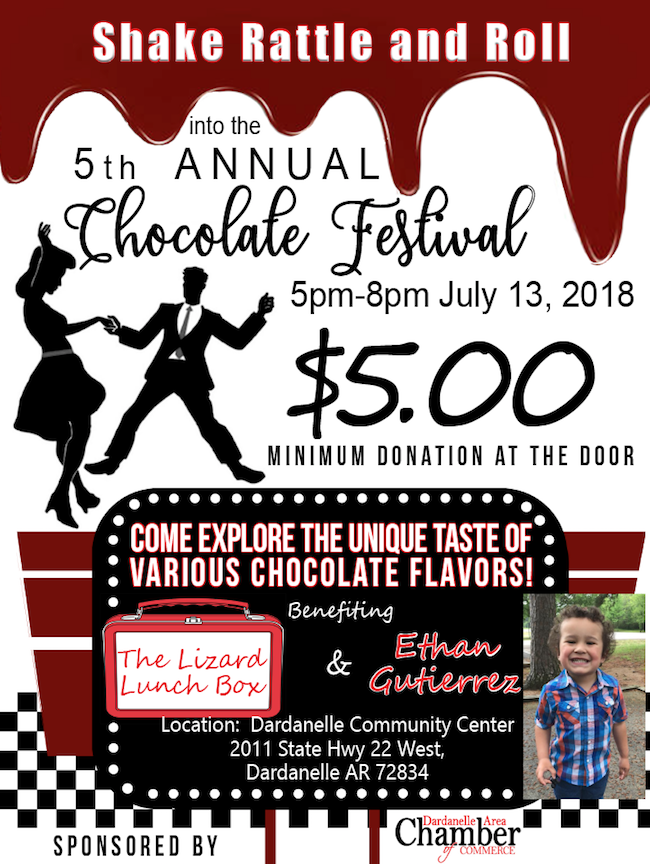 Chocolate Festival (Dardanelle)
Chocolate! Chocolate! Chocolate! Businesses and groups serve samples of chocolate, anything chocolate: sweet chocolate, bitter chocolate, salty chocolate and more. 
Venue: Dardanelle Community Center
Date: July 13th
Time: 5 p.m.
Admission: $5 Donation
Contact: Click Here or Call 479-229-3328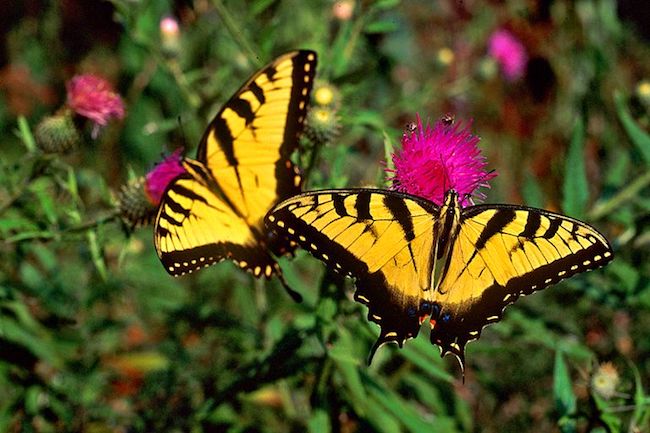 20th Annual Butterfly Count (Mena)
It is peak butterfly season and Queen Wilhelmina State Park is holding a butterfly count. Each summer, people of all ages and walks of life join the count to create an annual snapshot of the distribution and abundance of butterflies. The results of the count are published in "Butterfly World" which is a journal enjoyed by butterfly lovers around the globe. All ages and levels of expertise are welcome. The day will be spent hiking and counting butterflies. Butterfly enthusiast Bruce Ewing will also set up his display of caterpillars at the Wonder House.
Venue: Queen Wilhelmina State Park
Date: July 14
Time: 9 a.m. – 3 p.m.
Admission: $3 per person to count
Contact: Click Here or call 479-394-2863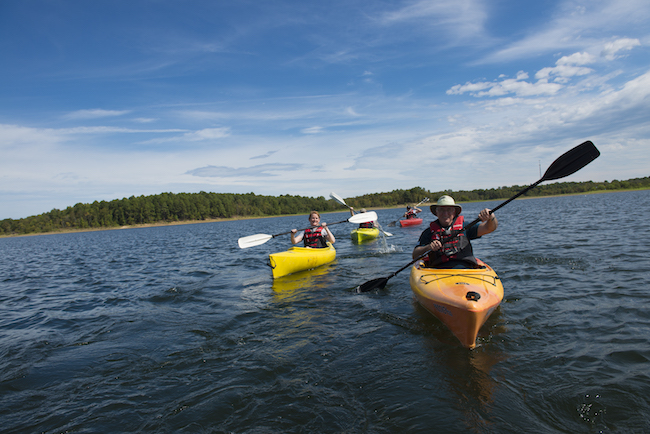 Introduction To Kayaking Workshop (Mountain Pine)
Kayaking is an enjoyable way to explore Lake Ouachita. This 4-hour class will provide you with a foundation of kayaking skills and tips to get you started. During classroom and on the water instruction, an American Canoe Association certified instructor will cover safety, gear, kayaking strokes, and rescues. No experience is necessary, but you should feel comfortable around water. Come prepared to get in the water. The fee includes the use of a kayak, paddle, and life jacket. Reservations are required as space is limited. 
Venue: 5414 Mountain Pine Road (Visitor Center)
Date: July 14
Time: 8:30 a.m. – 1 p.m.
Admission: $40
Contact: 501-767-9366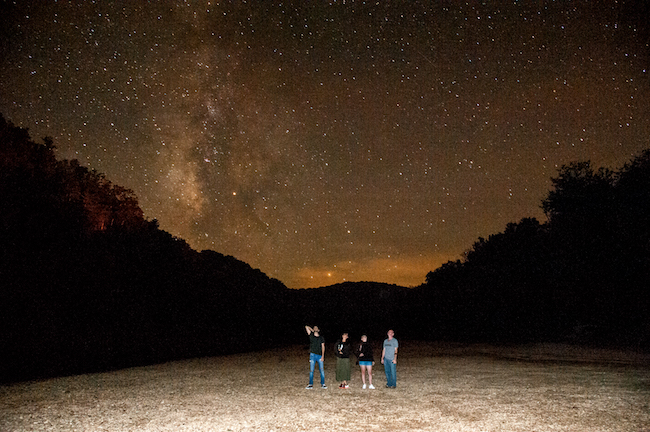 Summer Star Party (Greenbrier)
The beautiful night skies of Woolly Hollow State Park are a fantastic background for the summer Star Party. Bring your family and friends for an evening of stargazing with the Central Arkansas Astronomical Society. Their volunteers will have telescopes available for you to view the astral bodies and will be available to answer your questions. Bring a lawn chair or blanket and make exceptional state park memories with your family! 
Venue: Wooly Hollow State Park
Date: July 14
Time: 9 p.m.
Admission: Free
Contact: 501-679-2098

Cherry Street Fair – Presenting The Music Of Brotha Rich Patton (Helena-West Helena)
The Delta Cultural Center presents the music of Brotha Rich Patton at the July Cherry Street Fair! This free event also includes a tailgate area and a kid-zone. The music will be performed in the air-conditioned Miller Annex at 223 Cherry Street.
Venue: Cherry Street
Date: July 14
Time: 5 p.m.
Admission: Free
Contact: Click Here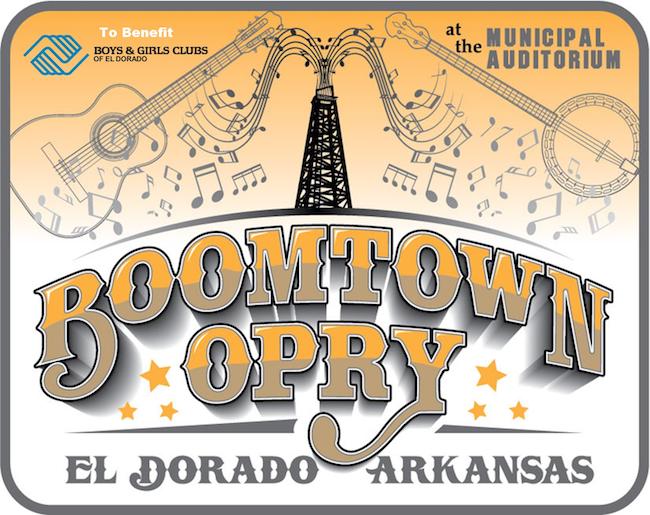 The Boomtown Opry (El Dorado)
This month's edition of the Boomtown Opry features an all El Dorado roster of performers. On the show this month are Jimmy Lewis, Miller-Fite, Reece Young, Leslie Word, Carter Bryant and Bravo Dance Center.
Venue: El Dorado Municipal Auditorium
Date: July 14
Time: 7 p.m.
Admission: $10 for adults, children 12 & under are FREE
Contact: 870-665-9315
Nature Painting Workshop (Rogers)
Whether you've painted in the past or never held a paintbrush, this is the nature painting workshop for you. Lyshell Reann Hiatt-Blech, your instructor, comes from a family of artists. She will inspire you, and guide you step-by-step as you create your own nature masterpiece. Thanks to her supportive teaching techniques, even the novice painter is successful. At the end of the 2-hour workshop, you will leave with new friends, new skills, and your very own painting. Included in the price of the event is everything you will need: a canvas, brushes, paint, and easel. Reservations are required so that the supplies can be ready for you.
Venue: Hobbs Start Park- Conservation Area
Date: July 15
Time: 2 p.m.
Admission: $30/person
Contact: 479-789-5000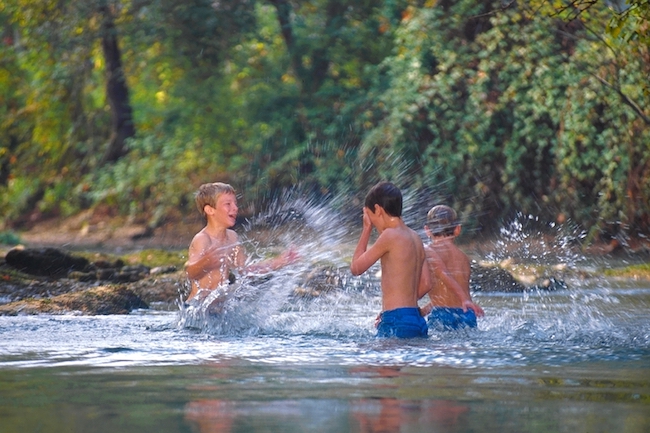 Day Camp (Mountain View)
If you have a child that is between 8-12 years of age then you should consider this day camp. The kids will have fun trying their hand at several different crafts. This five-day camp will feature pottery making, felted bead making, tie dye, music and a whole lot of other great projects. They will go swimming every afternoon, Monday-Thursday. One day they will swim in the creek during their field trip to the Ozark National Forest. At the end of the week, there will be a party with your family and friends. The camp will be held from 9 a.m. to 4 p.m. daily. Preregistration required.
Venue: Ozark Folk Center
Date: July 16- July 20
Time: 8:30 a.m.- 4 p.m.
Admission: $60
Contact: 870-269-3851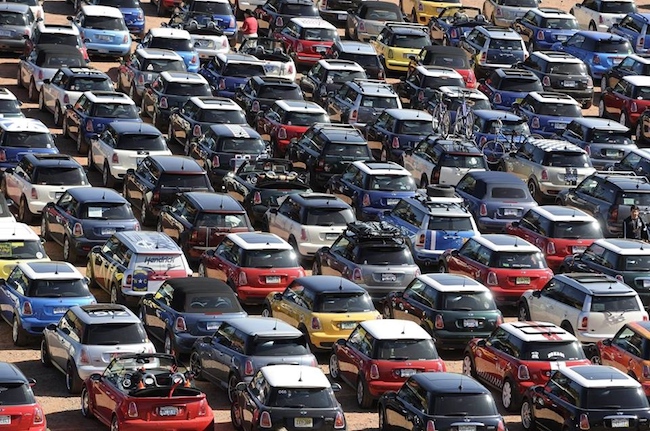 MINIs Take The Rock (Little Rock)
Head to Little Rock this weekend for a special Rally in the Rock party as Arkansas welcomes the MINI Takes the States – Rally to the Rockies convoy at the Clinton Presidential Center. Presented by Arkansas MINI Owners Klub (AMOK) the Rally in the Rock is a rockin' block party featuring music from Rodney Block, sweet treats from Loblolly Creamery's food truck and craft beverages from Rebel Kettle Brewing Co.
Venue: Clinton Presidential Center
Date: July 16
Time: 6 p.m. – 9 p.m.
Admission: Free
Contact: Click Here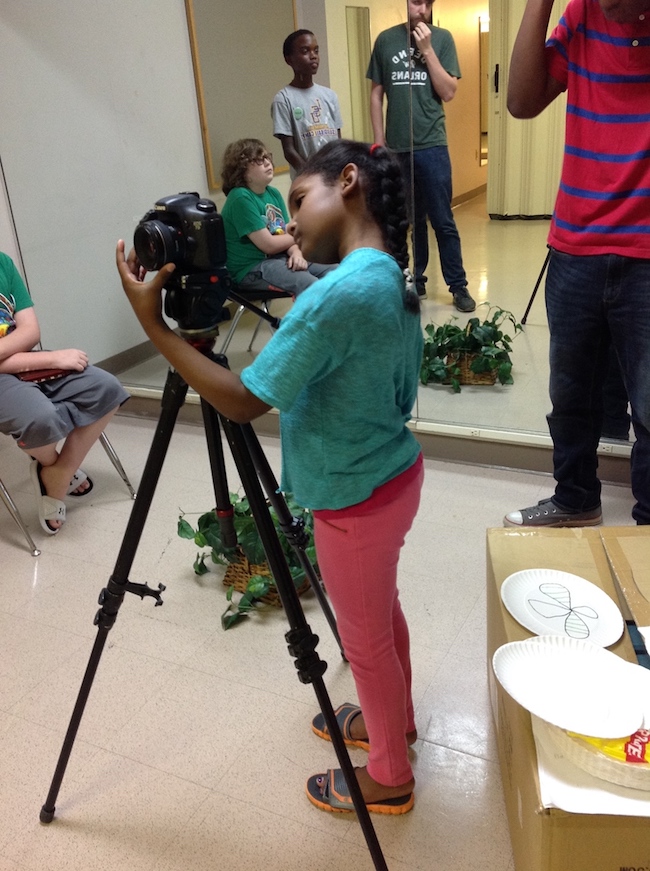 Filmmaking Summer Camp (Pine Bluff)
Release your inner filmmaker at the Arts & Science Center. Over the course of the week at this camp, students will explore storytelling as an art form, develop a film idea, shoot video, record audio, and edit their creation. Students will be immersed in both the technology and the creative and artistic aspects of filmmaking. 
Venue: Arts & Science Center for Southeast Arkansas
Date: July 16- July 20
Time: 9 a.m. – 4 p.m.
Admission: Full-day camps are $160 for ASC members and $180 for nonmembers for each child per camp.
Contact: Click Here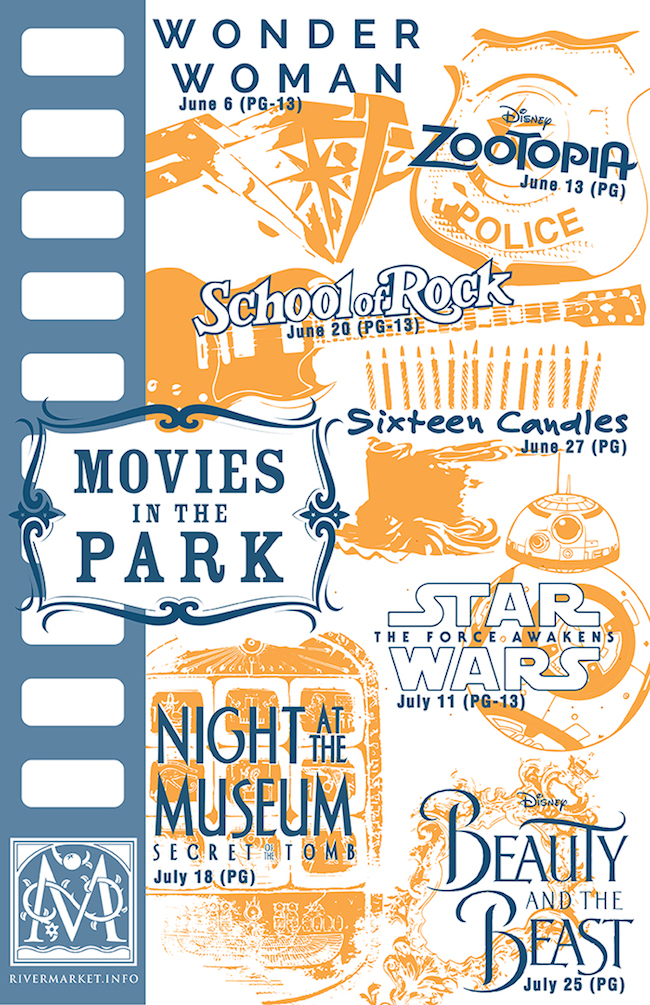 Movies in the Park (Little Rock)
Movies in the Park is a free outdoor movie series in Little Rock's River Market. The mission of Movies in the Park is help foster a sense of community and enjoyment in downtown Little Rock and throughout Central Arkansas by bringing people together to enjoy a movie in a unique setting along the scenic banks of the Arkansas River. The movie on July 18 will be Night at the Museum: Secret of the Tomb.
Venue: First Security Amphitheater (400 President Clinton Avenue)
Date: July 18
Time: The movie starts as the sun begins to set. The park opens at 6:30 p.m.
Admission: Free
Contact: Click Here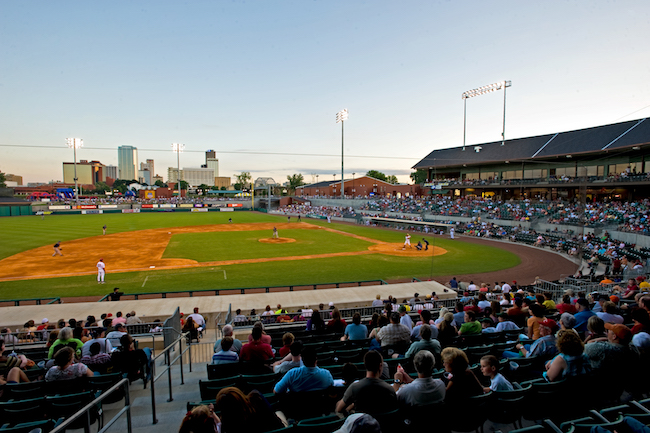 Arkansas Travelers Vs. Springfield Cardinals (North Little Rock)
The Arkansas Travelers enjoy one of the longest running histories of any minor league franchise. The "Travelers" nickname is one of the oldest in professional sports. In fact, the Travelers have never taken a different nickname making it the second-longest running continuous nickname in Minor League Baseball, only trailing the Buffalo Bisons. The name "Arkansas Travelers" is derived from the famous minstrel known as the Arkansas Traveler, who roamed the Ozark Mountains selling his wares and singing songs. The team was originally known as the Little Rock Travelers and was renamed for the entire state in 1957, becoming the first professional sports franchise named after a state. The travelers have a home game against the Springfield Cardinals Thursday, Friday, and Saturday. A night out at the baseball fields makes for a perfect Arkansas summer evening.
Venue: Dickey-Stephens Park (North Little Rock)
Date: July 12th- July 14
Time: Varies
Admission: Varies
Contact: Click Here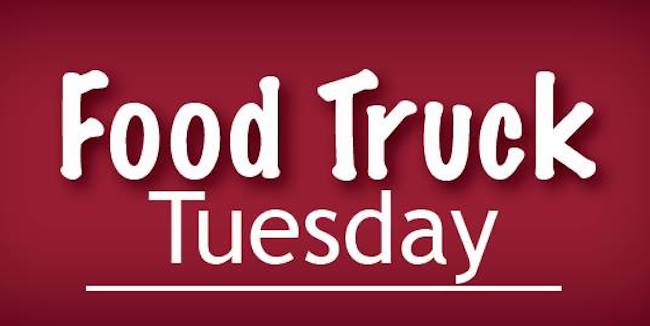 Food Truck Tuesday (Fayetteville)
Head on out to lot 76 by the Alumni House every Tuesday and chow down on some great food provided by various local food trucks.
Venue: Lot 76 near 491 N Razorback Rd, Fayetteville
Date: July 17
Time: 10 a.m. – 1 p.m.
Admission: Free
Contact: Click Here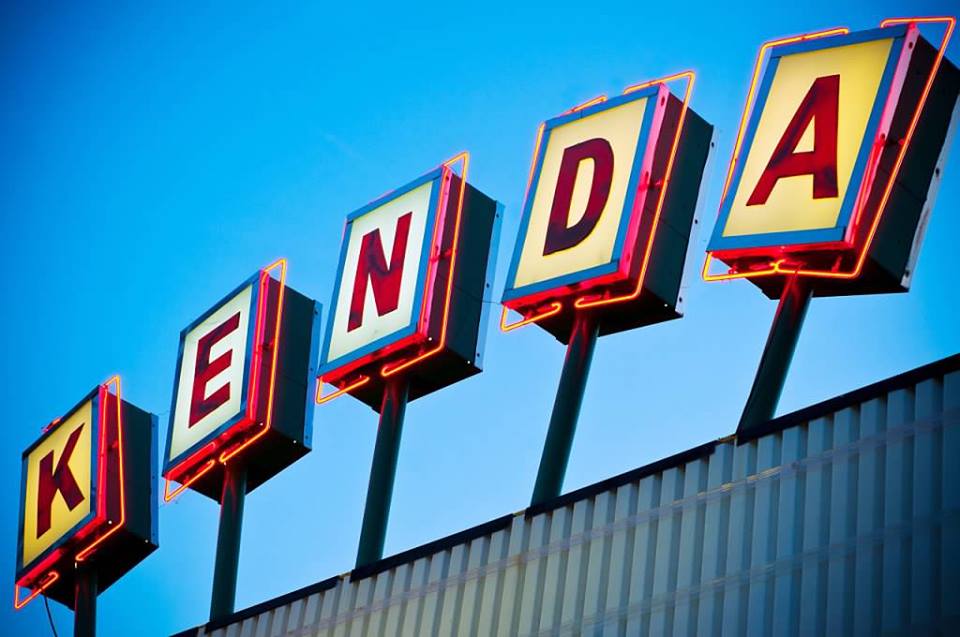 Arkansas Drive-In Movie Theaters
Heading to a Drive-In movie theater must be on your bucket list for an Arkansas summer activity. Here is the lineup for the weekend.
Kenda Drive-In (Marshall)
Movie Playing: Double Feature – Hotel Transylvania 3: Summer Vacation & Jurassic World: Fallen Kingdom
Date: July 13 – 15 (Single features on July 16 and 17)
Contact: Click Here
Stone Drive-In (Mountain View)
Movie Playing: Ant-Man & The Wasp
Dates: July 13 – July 16
Contact: Click Here
112 Drive-In (Fayetteville)
Movie Playing: Incredibles 2 and Ant-Man & The Wasp
Dates: July 13 – July 16
Contact: Click Here