'Tis the season for giving, community, and fun! Arkansas is blessed with great people in towns all over the state who are passionate about creating an atmosphere of community and serving the people in their area, especially during the holiday season.
Community Christmas lights are one of the top events that take place during this time of year, and traveling around the state to view holiday light displays has become a tradition for many families. Arkansas is blessed with an abundance of displays that have been mapped out on the Arkansas Trail of Holiday Lights for over 20 years. My family lives in the Central Arkansas area, and we made it a point to go and experience the lighting ceremony of the historic courthouse in downtown Searcy. The event is the kickoff for the Christmas season and Searcy Holiday of Lights.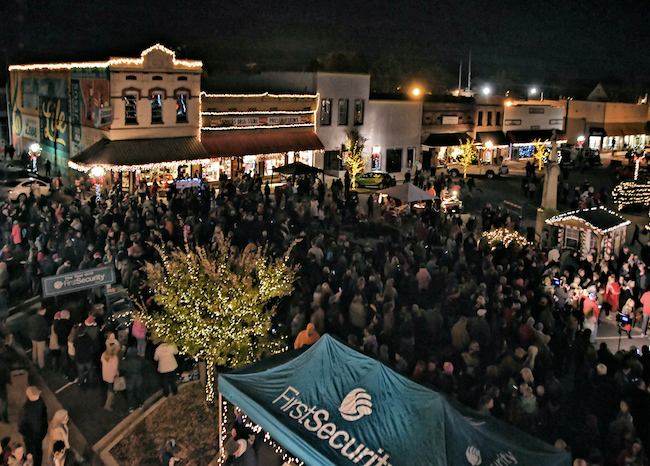 Photo Credit: Al Fowler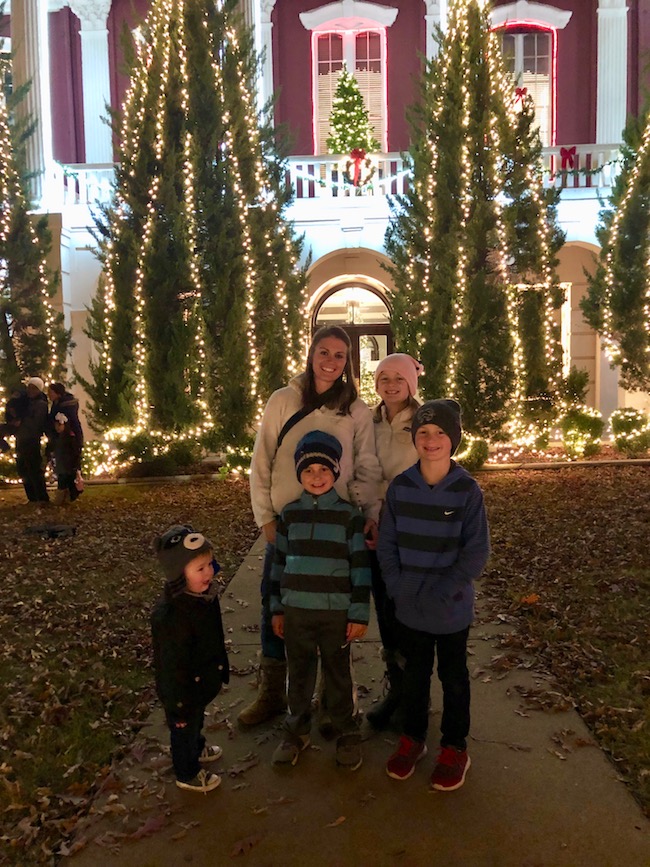 Upon approaching the square, the atmosphere was a community gathering of friends. Even if you didn't know the person standing next to you, all were there to make memories with family and friends and usher in the Christmas season with the countdown to light up the historic building in Searcy.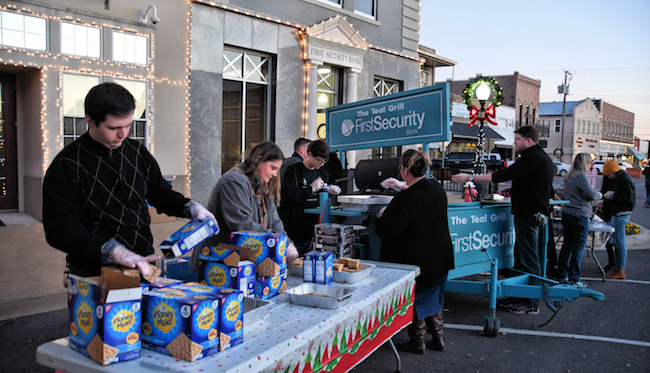 Photo Credit: Al Fowler
The employees of First Security Bank added to the warm and inviting atmosphere as they roasted marshmallows on their Teal Grill to serve s'mores to revelers milling about the square. Kids and adults alike were delighted in getting a sticky face and washing it down with hot chocolate while watching the Christmas displays light up.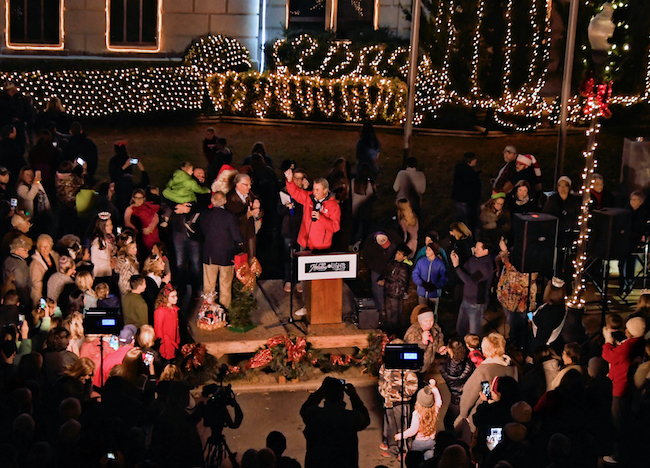 Photo Credit: Al Fowler
Ned Perme, who will soon retire after 34 years with KATV news, emceed the Searcy lighting event as he has done almost every year since its beginning. The ceremony was Perme's last scheduled public event as an employee of KATV news. Perme has become a close friend of the city of Searcy and was presented with a key to the city by Mayor David Morris. Perme was touched by the gesture and says that Searcy is a must-see stop for Christmas lights in Arkansas. 
Photo Credit: Al Fowler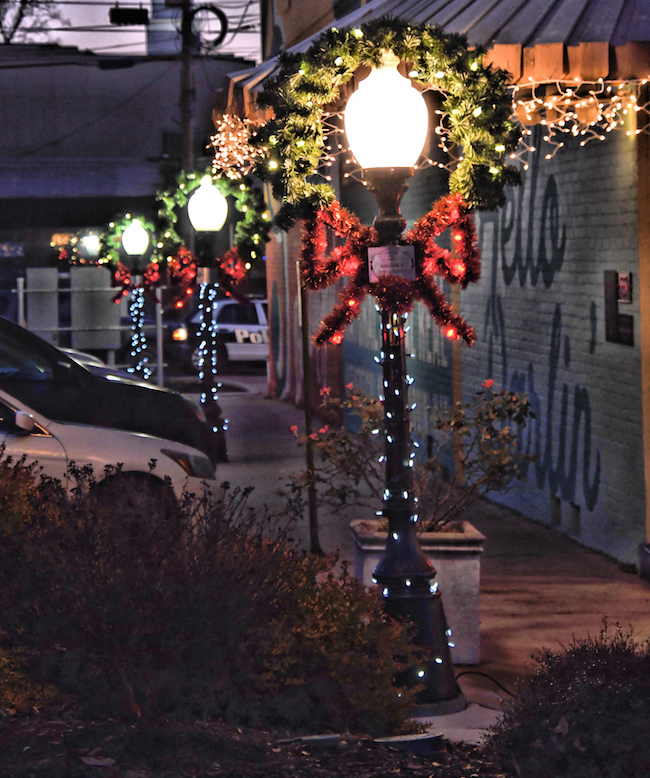 Photo Credit: Al Fowler
The Searcy Holiday of Lights lighting ceremony was the perfect event for families and offered something for everyone. There were opportunities to ride in a horse-drawn carriage, visit with Santa, participate in a cake walk, and enjoy vendors set up around the square. There were live performances by Searcy First United Methodist Church Handbell Choir to add to the atmosphere. And there was a presentation by Center on the Square, which will be performing Miracle on 34th street in their community theater this holiday season. The local businesses around the square stayed open late to support the lighting ceremony and provided a beautiful place for community members to shop, stay warm, and visit with local business owners.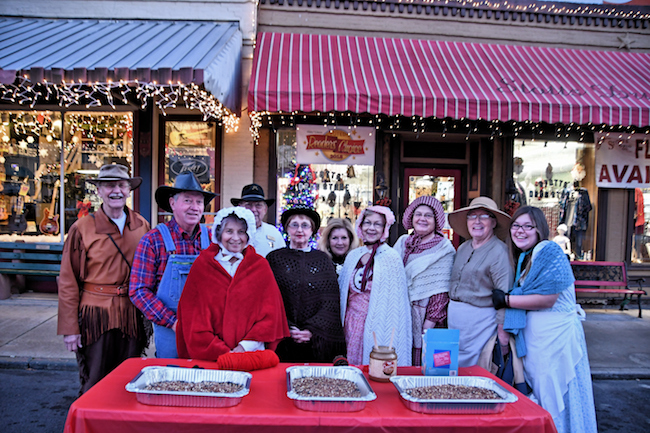 Photo Credit: Al Fowler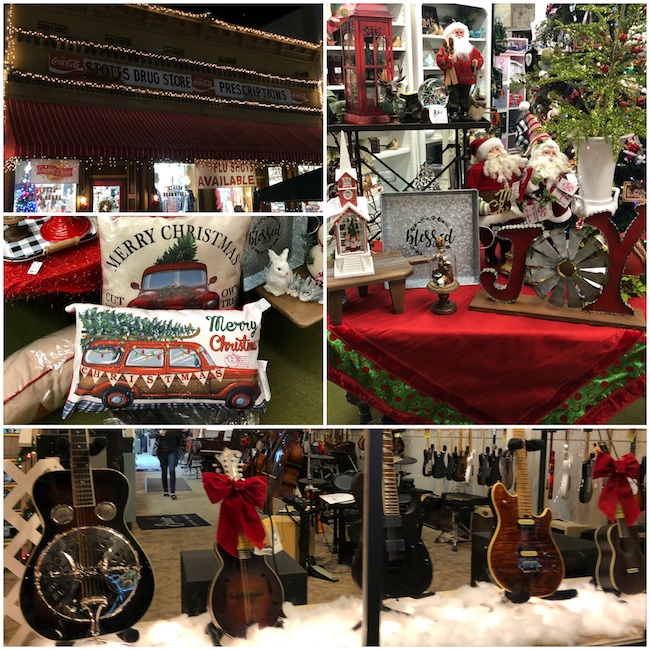 Photo Credit: Al Fowler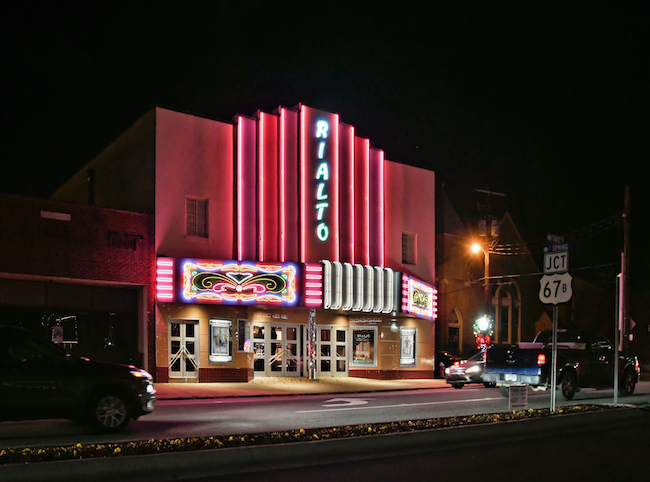 Photo Credit: Al Fowler
Downtown Searcy has been diligently working to revitalize and restore its downtown area with updates while keeping a historic downtown atmosphere. The historic Rialto theater, the new Art Alley, beautiful displays by old established businesses such as Stott's Drugstore and Quattlebaum's Music Center coupled with Christmas lights and decorations make downtown Searcy a perfect destination spot for an evening.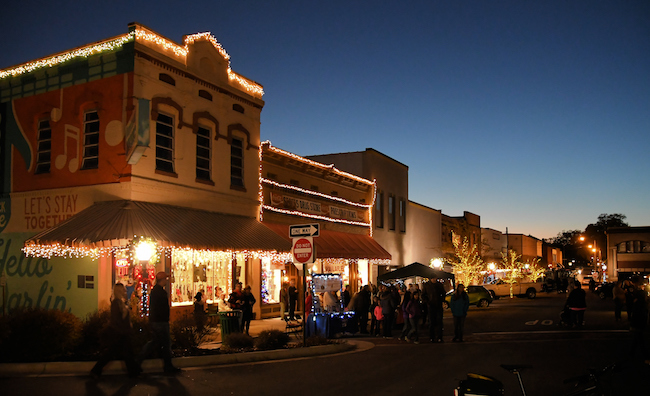 Photo Credit: Al Fowler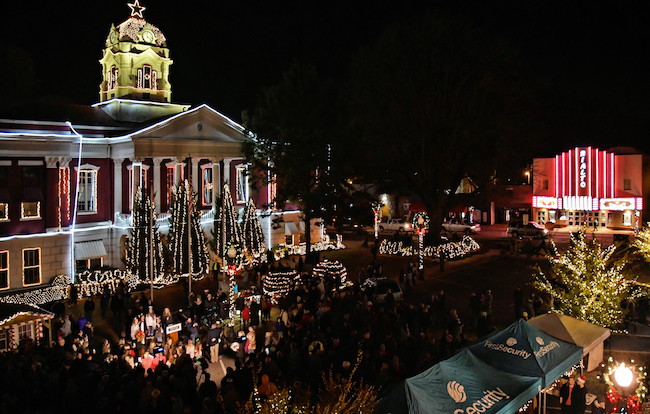 Photo Credit: Al Fowler
The lighting ceremony at the courthouse in Searcy was more than just turning on Christmas Lights. It was also the kick off to several other displays and events around the city. 
Following the ceremony, people were able to enjoy the skating rink in Spring Park on its opening night. Living in the south where we don't get much winter weather makes this little outdoor rink a special attraction for all ages. Fortunately, the artificial ice ensures skating all season, no matter the weather. My kids beg to skate every time we drive by it!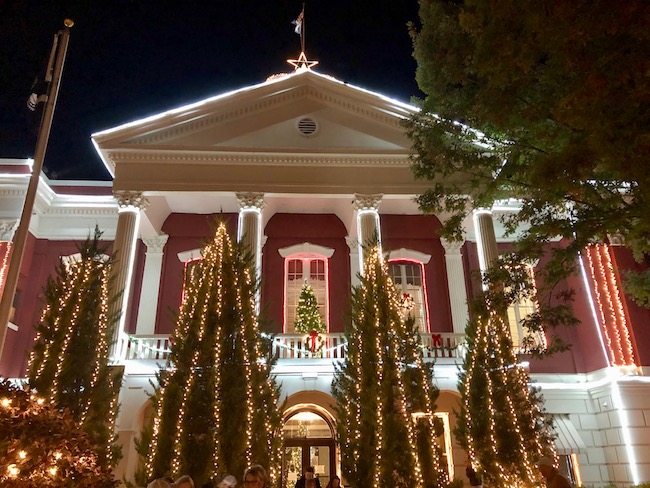 In addition to the courthouse square and downtown area, Searcy is fortunate also to have a large display of lights in Berryhill Park. Berryhill Park is a beautiful place to spend the evening strolling with your family and then pausing to dance in front of the huge singing Christmas tree. Kids will also enjoy the new Sensory Play Trail which just opened last week. First Security Bank employees raised over $5,800 to fund the addition and dedicated it in mid-November. 
The lights and displays around Searcy will be on display into January, so you have plenty of time to go and check them out. Take time this holiday season to enjoy community events, Christmas lights, and the season of giving no matter which area of the state you live.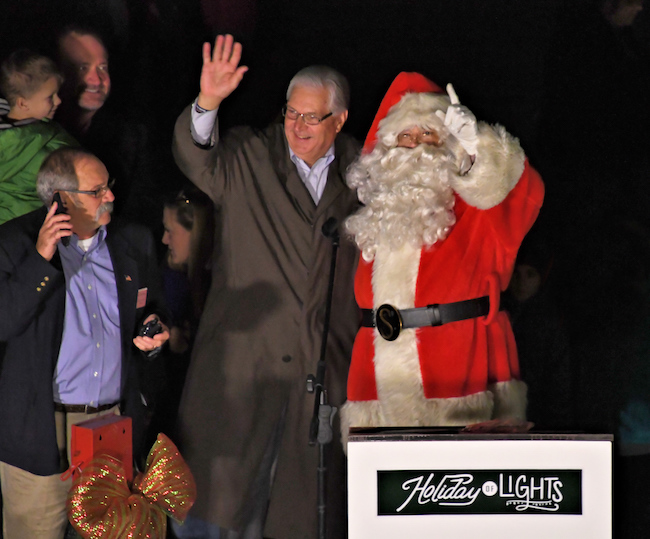 Photo Credit: Al Fowler
Special thanks to Al Fowler who always captures beauty in his photos and uses his skill as a gift to share with others. Thank you, Al for always taking the time to photograph Searcy!
For all the event information in Searcy this season, including The Living Nativity and much more, check out the Searcy Holiday of Lights Facebook page.