March in Arkansas saw several conventions and comic-themed events: the first DiaCon Alley of the Ozarks, an unofficial Harry Potter convention that had a phenomenal response and attendance; Mulberry ComicCon, which supported local writers and illustrators while sharing appreciation for popular comics; and the theme of Harding University's annual Spring Sing production, "Heroes and Villains." Now, fantasy, science fiction, anime, and gaming fans are wondering about some of the next opportunities for cosplay and celebration of some of our favorite fandoms.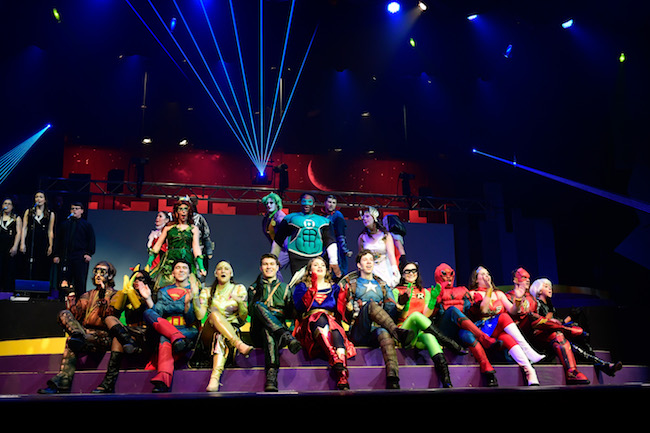 Photo Courtesy of Harding University: Spring Sing Production "Heroes & Villains"
CALS Con
Little Rock
April 7
The 5th Annual CALS Con is hosted by the Central Arkansas Library System to enable geeky patrons by providing a local get-together for fangirls and boys in central Arkansas. The convention is an opportunity to cosplay and appreciate imaginative inventions like Doctor Who and Star Wars while also exploring the role of cosplay in embracing a positive self-identity and the implications of cosplay culture.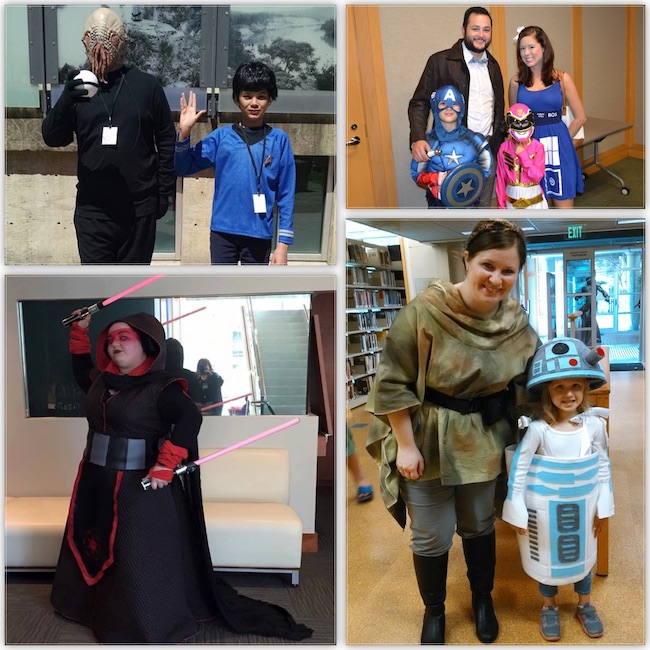 CALS Con is a way for the library system to reach area residents who might not be regular patrons of the library or familiar with what it has to offer. Laura Neale, a staff member at the McMath branch, expounds on the role of the public library: "we do our best to provide resources and host events in line with the expressed interests of the communities we serve," and central Arkansas heartily supports the library's geeky endeavors "judging by the overwhelmingly positive response and soaring attendance." The library system benefits from hosting the convention, beyond the obvious enjoyment that staff and patrons experience, as attendees become involved in the planning of the convention and develop an interest in the library.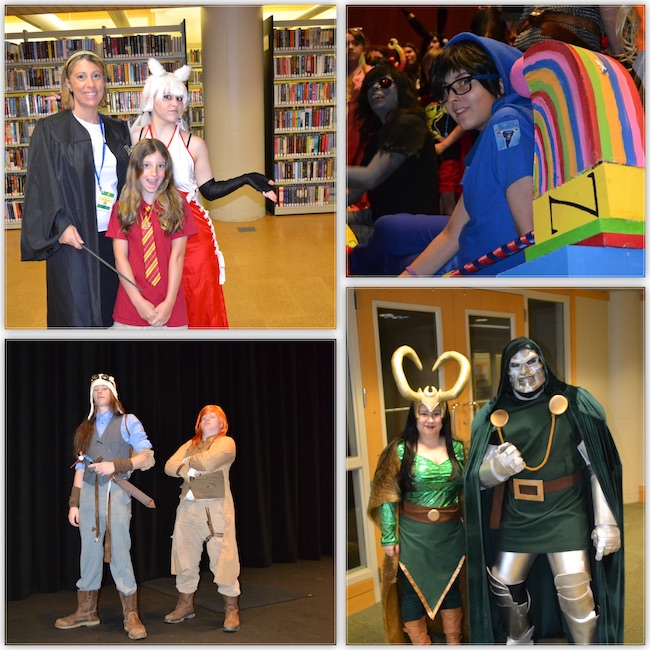 Over 1000 attendees are anticipated, an increase from last year. At the convention, you'll find workshops on techniques and ideas for crafting cosplay costumes and props, discussions of role-playing game basics, activities such as a cosplay bingo hunt, courses on writing and publishing, and intellectual panels on diversity in media and the power of creative play. Attendees will showcase costumes they've worked hard on, with a contest and a cosplay ball to reward and celebrate their efforts. The convention is free to all ages.
Anime Mini-Con
Mountain Home
April 7
This mini-convention is scheduled 11am-3 pm at the Donald W. Reynolds Library and includes snacks, a raffle, and contests for 2D art, cosplay, and improv. The event, hosted by the Teen Library, is open to all, and the content will be kid-friendly. Attendance and contest participation are free, and gift card prizes will be awarded to the winners.
AnimeCon Arkansas
Little Rock
April 13-15
Here, con-goers will find the works: vendors, artists, competitions, dance parties, game tournaments, and panels. Guest panelists include voice actors, professional cosplayers, and even several professional zombies (actors featured on The Walking Dead). Children 6 and under get in free, while tickets for the weekend run around $40 for an adult.
Little Rock Comic Con
Benton
May 19 & 20
Arkansas's first and longest running comic con is heavy on the comics, promising 15 vendor booths dedicated to comics. Also appearing are professional cosplayers, actors and martial artists. Tickets for the 10th Annual Little Rock Comic Con are under $20 for a two-day pass.
Arkansas Anime Fest
Bentonville
June 29-July 1
The 11th annual Arkansas Anime Fest happens this year, but as the festival generally occurs biannually, this will also be the 20th festival. Stay tuned for updates and scheduling. Pre-register now for lower prices: weekend tickets are $25 for children ages 6-11 and $35 for adults. Children 5 and under get in free.
Spa-Con
Hot Springs
September 21-23
After two successful years, Spa-Con returns in its third annual event at the Hot Springs Convention Center. Details on scheduling, guests and panels are pending. Early Bird weekend passes are currently $20 for adults, with a looming price increase to occur May 1. Kids 12 and under attend free.
Konsplosion
Fort Smith
September 28-30
Konsplosion, the River Valley Comicon, is the sister convention to the Arkansas Anime Fest.
HallowCon Arkansas
Little Rock
October TBA
HallowCon Arkansas, by the creators of AnimeCon Arkansas, occurs around Halloween.
Friendly Neighborhood Comic Expo
Paragould
TBD
Arkansas Art Pop Comic Expo
Rogers
TBD 2019
The fourth convention, originally slated for May 2018 in Jonesboro, has been canceled, but look for the event to return next year.
Banner photo from cosplay shoot by A Squared Photography