If you have ever caught yourself saying, "There is nothing to do this weekend," then you probably just weren't looking. The number of festivals, concerts, fitness event and more each weekend is truly astounding and this weekend is no different. Discover annual favorites like the King Biscuit Festival and Eureka Springs Corvette Weekend. Join Sevier County and the city of DeQueen in honoring local servicemen and women. Get in touch with German heritage at Oktoberfest, act like a kid at the Arkansas Goat Festival and stay active by participating in Adventure Dash. Hoo-Rah!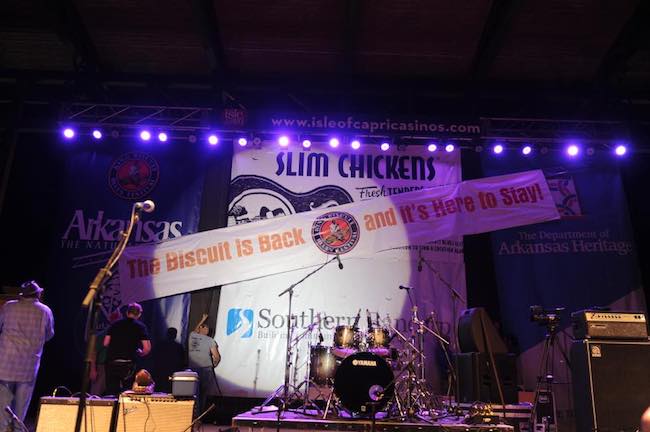 King Biscuit Blues Festival (Helena-West Helena)
Founded in 1986, the King Biscuit Blues Festival is one of the nation's foremost showcases of blues music. It lasts for three full days in October, and tens of thousands of blues enthusiasts from all over the world converge on historic downtown Helena, Ark. to hear stirring and uplifting performances of an American art form on the banks of the Mississippi River. Consisting of five stages (including the levee-top amphitheater "Main Stage"), a wide variety of buskers (street musicians), supplementary events (including the Flour Power 5k Run, the Tour da Delta bicycle race, and a Kansas City sanctioned BBQ Contest), the indescribable personality and culture of "Tent City," food and arts/crafts vendors galore, and one-of-a-kind shopping in the eclectic shops and boutiques of historic downtown Helena, there is something for everyone.
Venue: 198 Missouri Street
Date: October 4-6th
Time: Click Here for Event Schedule
Admission: Free
Contact: Click Here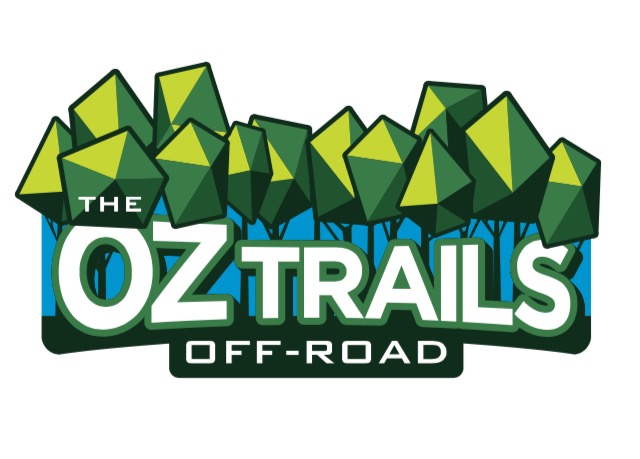 Epic Ride (Bentonville)
With thousands of mountain bikers, plus their friends & family in town for the weekend, Bentonville, Ark. is a town packed with mountain bike culture and a promise for a better world through healthy outdoor pursuits. Participants are encouraged to take in the downtown venue, listen to music and cheer for friends and family while glorious music fills the air into the evening. Enjoy three days of event festivities while being submerged in the mountain bike industry. Mingle with bike-minded people while appreciating the area's vibe and feel. Even if you are not a rider, you can head to downtown Bentonville and check out the festivities.
Venue: Downtown Bentonville
Date: October 5- 7th
Time: Click Here for Event Schedule
Admission: Registration Fees Vary-Click Here for details
Contact: Click Here

Hot Water Hills Music & Arts Festival (Hot Springs)
All ages are welcome to attend the 8th annual Hot Water Hills Music & Arts Festival! Headlining the festival Friday night is Larkin Poe (Nashville, TN) with JD Wilkes (Nashville, TN, of Legendary Shack Shakers fame), Brian Martin (of Sad Daddy), Bas Clas (original Lafayette, LA rabble-rousers), and Fayetteville's Move Orchestra. Saturday headliner is BRONCHO (Tulsa, OK) and features a couple of international groups — Lola Marsh (Tel Aviv, Israel) and Sea Moya (Germany, by way of Canada), as well as Miles Francis, Little Rock's own Rah HoWard, Hot Springs locals The Violet Ultras and the Spa City Youngbloods. The festival will feature art installations and auctions, arts and crafts vendors, kids activities, food trucks, beer sales and even a handful of "art cars" traveling to Arkansas just for the occasion!
Venue: Hill Wheatley Plaza
Date: October 5- 6th
Time: Click Here for Event Schedule
Admission: Tickets Required- Click Here for prices
Contact: Click Here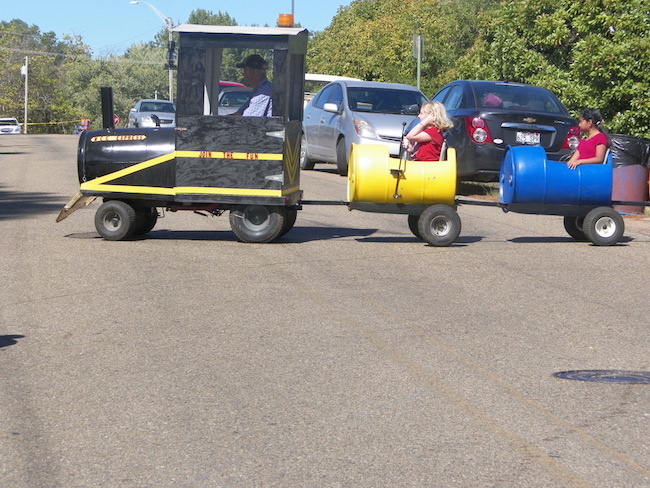 Hoo-Rah Days (De Queen)
This street festival event celebrates Sevier County and its history with a different theme each year. This year's theme is "Honoring Our Military." There will be an open car/truck show, talent show, spelling bee, arts and crafts and blacksmithing demonstrations. There will be activities and booths set up for all ages! You will find food, games, educational activities, bounce houses, music, and much more!
Venue: Sevier County Museum
Date: October 6
Time: 7 a.m.- 5 p.m.
Admission: Free
Contact: Click Here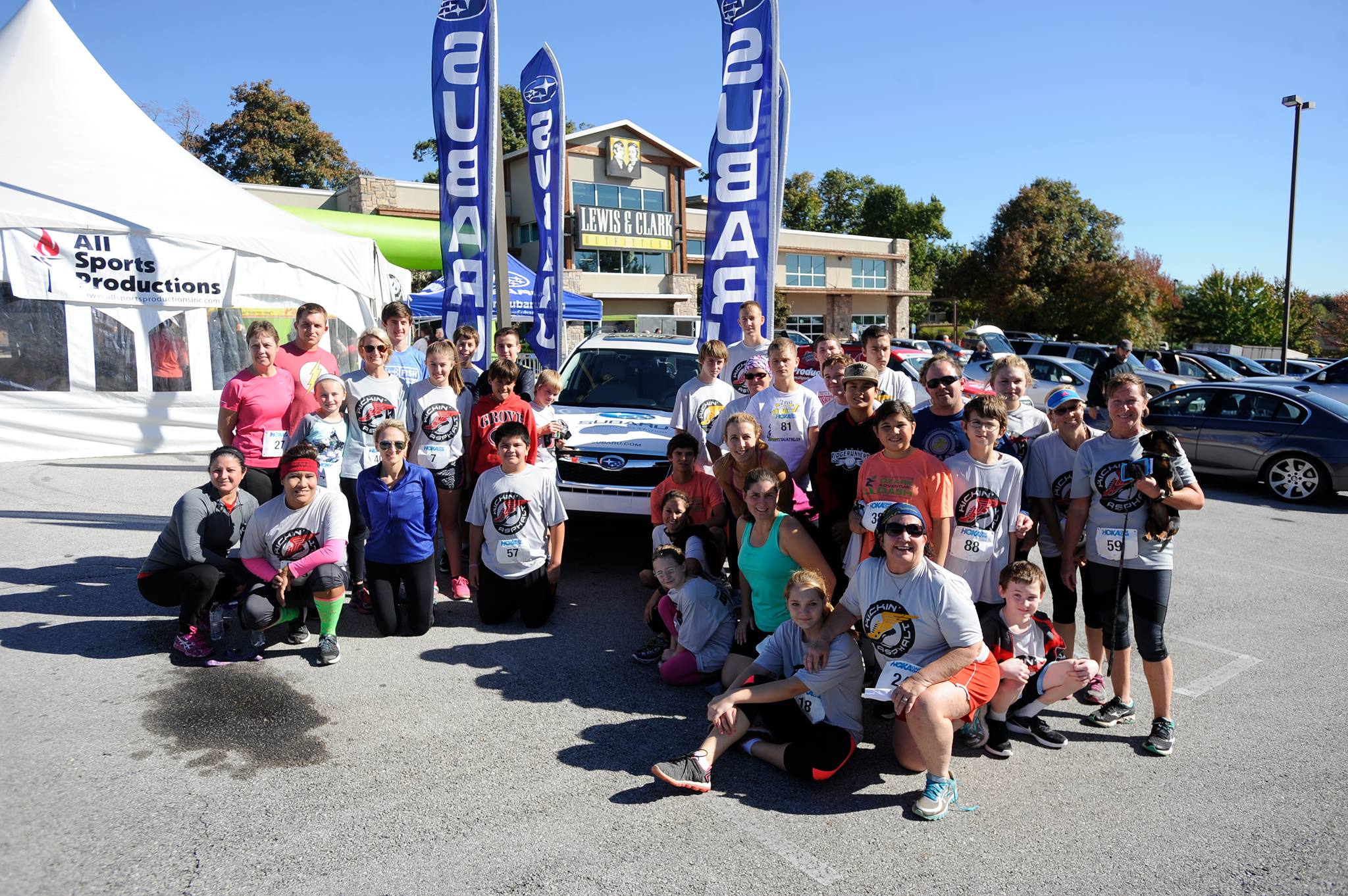 Lewis and Clark Ozark Adventure Dash (Springdale)
The Lewis and Clark Ozark Adventure Dash is a trail run and fun run on the Lake Fayetteville soft-surface trail with a twist! There are gift coupons and prizes hidden in and around the trail and park system. You don't have to be fast to win lots of great prizes or gift coupons. This event will have something for everyone! One 7-mile counterclockwise loop mostly on the soft-surface trail of Lake Fayetteville and one 2 mile fun run on the north shore. If you like riding better than running, then sign up for the Lewis and Clark Urban Adventure Ride, which is on the same day and time!
Choose your distance and enjoy a bike ride around Lake Fayetteville and into Fayetteville with stops along the way. Then meet up with the everyone from both events for pancakes and prizes! Race Day registration is available. It is a day to explore the paved trail system with friends and family. You pick the distance and enjoy the ride or run. There will be great prizes and food when you return to Lewis and Clark Outfitters in Springdale.
Venue: 4915 S. Thompson Ave., Springdale, AR
Date: October 6
Time: 9 a.m.
Admission: Registration Varies
Contact: Click Here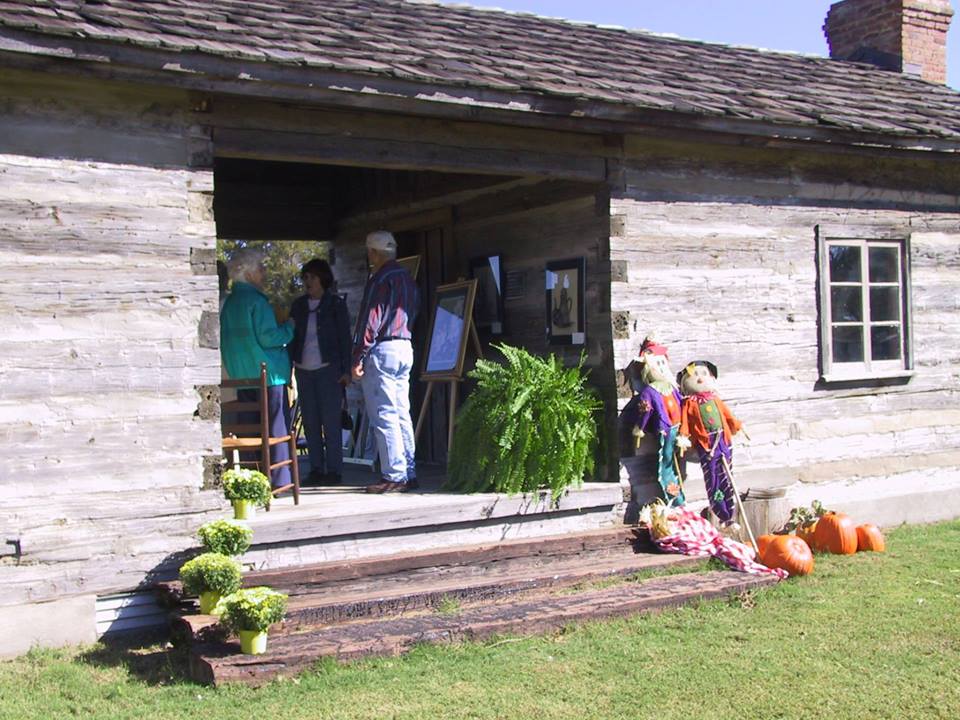 High Cotton on the Bayou Festival (Scott)
Come to the High Cotton on the Bayou Festival at the Scott Settlement in Scott, Arkansas and step back into history! Enjoy a wonderful day full of turn-of-the-century family style fun! You will tour authentic plantation buildings that compose the Scott Plantation Settlement, watch demonstrations of heritage skills such as grinding and cooking sorghum, blacksmithing, spinning yarn, needlework, and butter making.
There will be special crafts available for children with creative spirits. Children will also enjoy playing heritage games such as hopscotch, jumping rope, sack races, and walking on stilts. Parents can join their children in face painting. There will be live music while you stroll or ride around the settlement on an antique school bus. The Sweet Shop located in the original Scott Train Depot will offer coffee and a selection of homemade goodies from start to finish. Local produce vendors, authors, and artists will have items available for purchase as well.
Venue: Scott Plantation
Date: October 6
Time: 9 a.m.- 2 p.m.
Admission: $3, free for children 6 and under
Contact: Click Here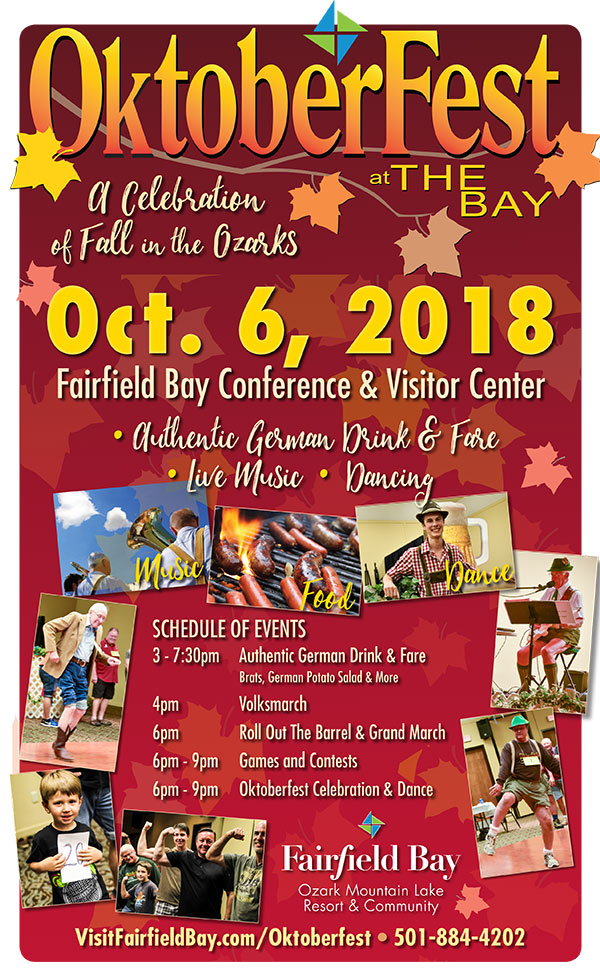 Oktoberfest/Storyfest/Kidsfest (Fairfield Bay)
Head to Fairfield Bay for a 3 in 1 day of fun with Oktoberfest, Storyfest, and Kidsfest. Oktoberfest includes live music, authentic German Bier Garten as well as arts & crafts. StoryFest is a celebration of professional storytelling where you can hear storytellers weave their magic tales. Kidsfest includes bouncy houses and carriage rides.
Venue: 110 Lost Creek Parkway
Date: October 6
Time: 3 p.m.- 9 p.m.
Admission: Free
Contact: Click Here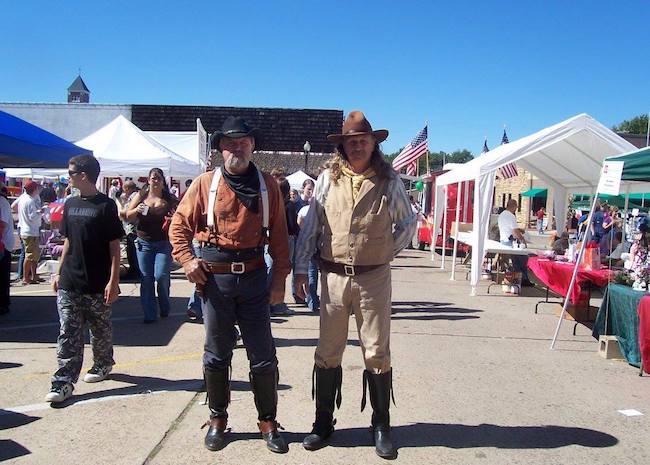 39th Annual Frontier Day Festival (Paris)
The Frontier's Day Festival is an awesome family event packed with fun for all ages. There will be a kid zone with tons of free events for kids along with great shopping and food. There will be several vendors set up along with sales from the downtown merchants! The best car show in the region and the longest running festival in the region are joining together in one location to serve you better! There will be re-enactments from the Lawbreakers and Peacemakers with an Old West town set up on the south side of the square, Dutch oven cooking demos, you can even grab a free pumpkin sponsored by CASA all while shopping the downtown merchants and vendors.
There will be fun live entertainment and many food selections to enjoy. The kids can play in the kid zone until their hearts are content. The kids' zone will have camel rides, a petting zoo, bounce houses, pony rides and free pinewood derby races hosted by area Boy Scouts! All this and more for the whole family, plus you won't want to miss the Miss Frontier Day Pageant and the Paris Riding Club will host a Junior rodeo starting at 7 p.m. It will be a full day of fun in Paris!
Venue: Downton Paris on the square
Date: October 6
Time: 9 a.m. Opening Ceremony
Admission: Free
Contact: Click Here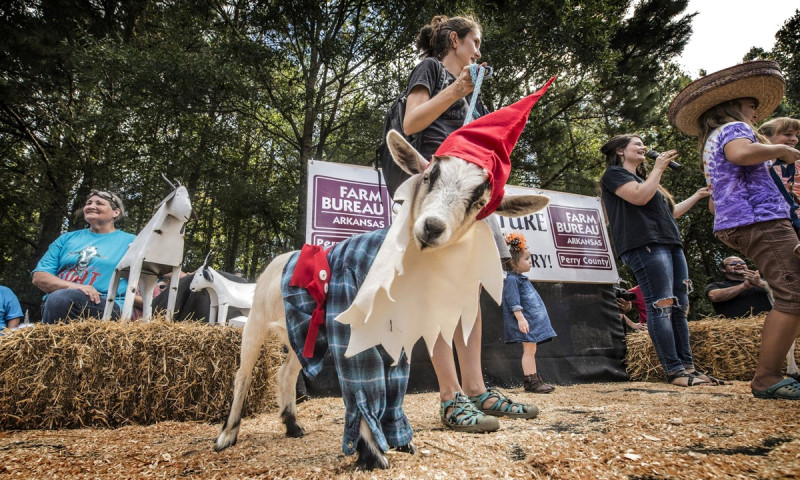 Arkansas Goat Festival (Perryville)
The one and only Arkansas Goat Festival returns to Perryville so everyone can get their annual dose of goat costume contests, goat parades, goat games, goat races, goat contests and goat products. Three will be fun, food and general goat related shenanigans to delight the whole family. There will be a goat soap-making and a goat cheese-making demonstration. But, you might also find shenanigans such as a Goatee contest open to humans and goats and an America's Goat Talent show.
Venue: Perryville City Park
Date: October 6
Time: 10 a.m.-6 p.m. Click Here for Event Schedule
Admission: Free
Contact: Click Here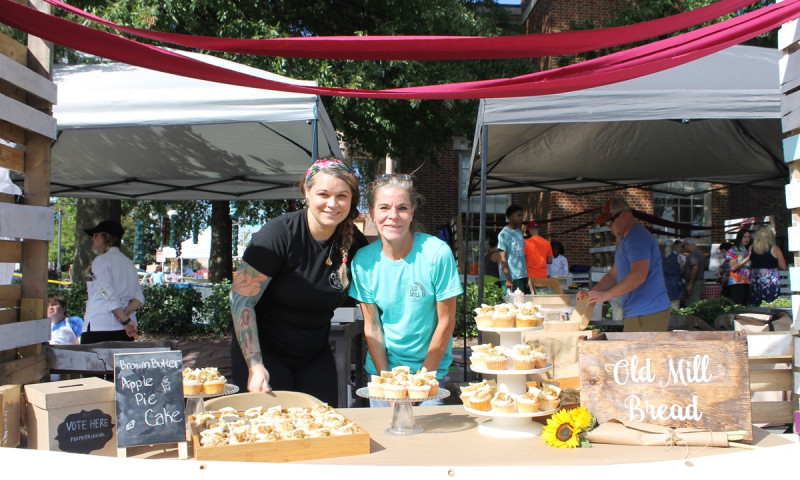 4th Annual Cupcakes for Goodness Sake (North Little Rock)
The event, hosted by CareLink, challenges amateur and professional bakers to come up with their favorite fair foods with a sweet twist. Attendees can stroll through the event while shopping local vendors and enjoying delicious food and sweets while helping to raise funds for CareLink. The evening will include a cupcake competition, craft beer, unique sweets, local artisans, handmade goods, food trucks and live music.
Venue: 400 block of Main Street, North Little Rock
Date: October 6
Time: 4 p.m.- 7 p.m.
Admission: Click Here to Purchase Tickets
Contact: Click Here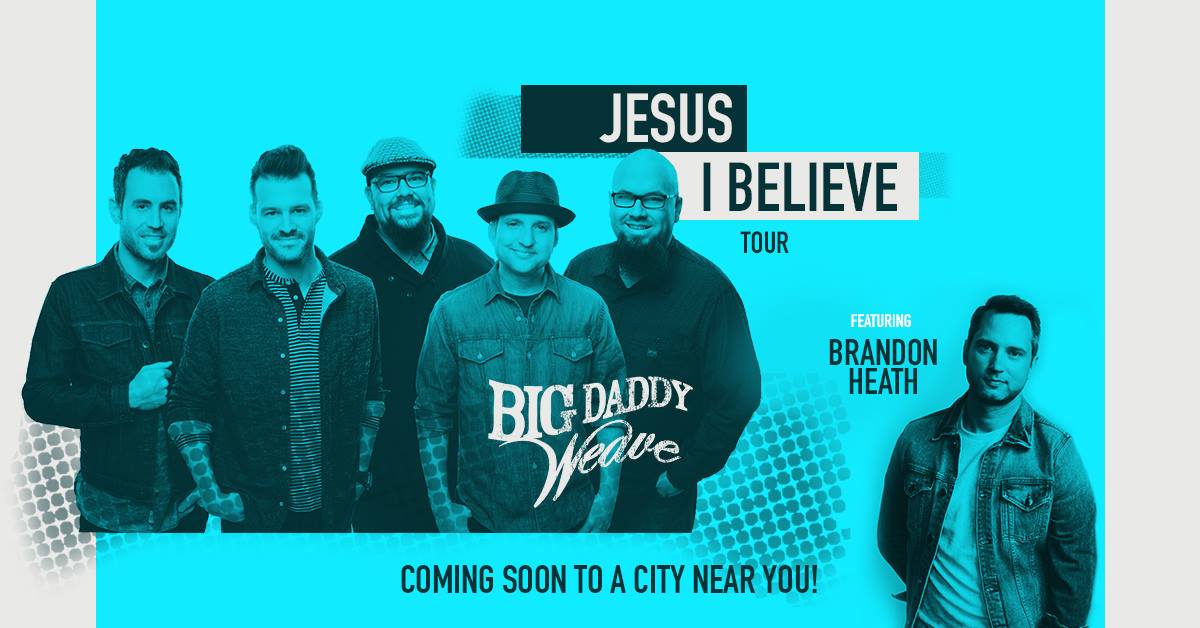 Big Daddy Weave Jesus I Believe Tour (Hot Springs)
Bid Daddy Weave and Brandon Heath will be in Hot Springs this weekend thanks to Transparent Productions.
Venue: Hot Springs Convention Center
Date: October 6
Time: Doors open at 6 p.m., Concert begins at 7 p.m.
Admission: Ticket Prices Vary
Contact: Click Here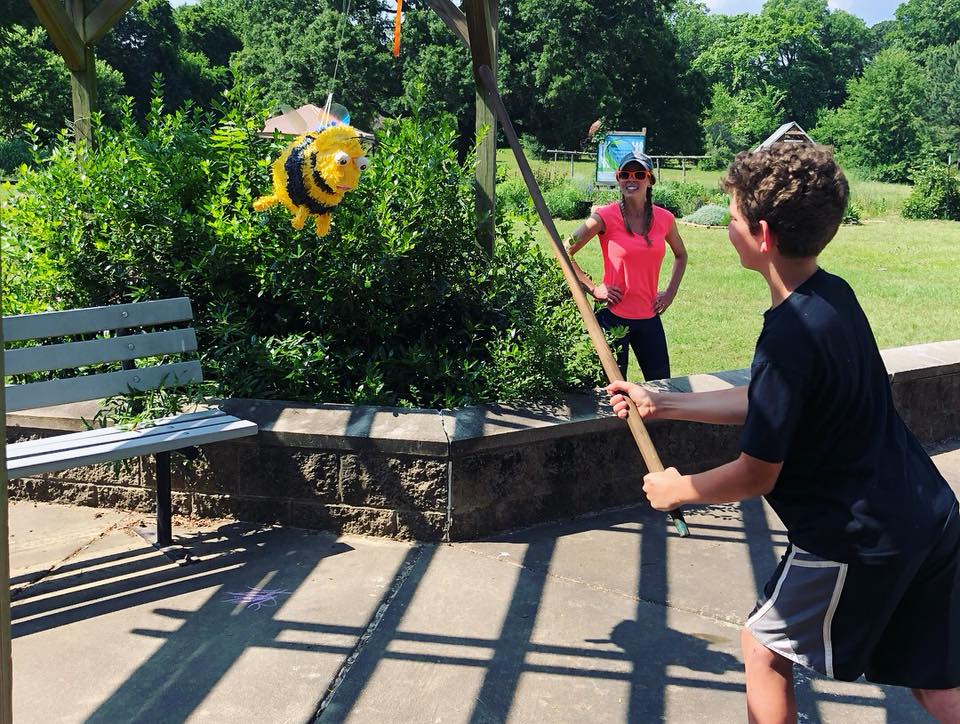 10th Annual Conway EcoFest (Conway)
Conway EcoFest is a group of environmental educators who work to improve the overall health of the community through an annual festival. Their goal is to make incremental changes in Conway and Central Arkansas through conservation, sustainability and innovation. Head out to Laurel Park to check out EcoFest. There will be educational booths and activities.
Venue: Laurel Park
Date: October 6
Time: 11 a.m.-4 p.m.
Admission: Free
Contact: Click Here

Northeast Arkansas Homesteading Lecture Series (Pocahontas)
Keynote speaker Deborah Niemann-Boehle, The Thrifty Homesteader, will speak on homesteading, sustainable living and animal husbandry. She will be addressing local community gardeners and homesteaders, surrounding high school agriculture students/FFA members, home-school students, and BRTC agriculture/plant science students. Deborah will also discuss how to integrate organic techniques, non-GMO plants, and how to make cheaper, greener choices for a happier, healthier life.
Venue: BRTC RCDC Building
Date: October 4
Time: 1 p.m.-8 p.m.
Admission: Free
Contact: Click Here

28th Annual Corvette Weekend (Eureka Springs)
Since 1991, Corvette enthusiasts across the Midwest and beyond have gathered in Eureka Springs, Arkansas the first weekend of October to enjoy the beautiful autumn scenery and weather, the unique charm of the Eureka Springs area and just relaxing and having fun with hundreds of fellow Corvette fans. No bitter competition, no concourse preparation, no points to win or lose, just a lot of viewing and driving enjoyment with America's Sports Car. All Corvettes, modified, restored, original or daily driver, from all years are welcome.
Venue: Village at Pine Mountain
Date: October 4-October 7
Time: Click Here for Event Schedule
Admission: Free
Contact: Click Here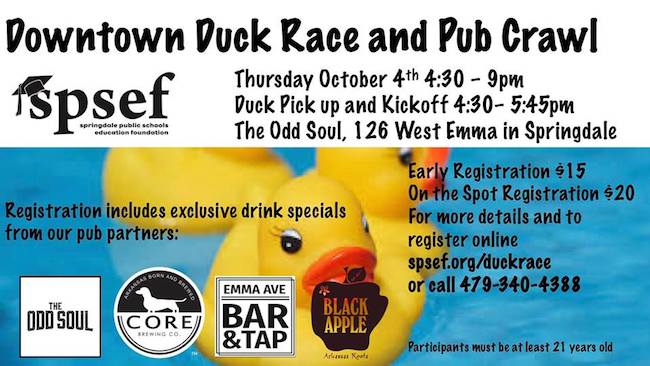 Downtown Duck Race and Pub Crawl (Springdale)
This weekend ducks and drinks will be combined and take over Spring Creek for an event that Springdale has never seen before. Head to Spring Creek to see which rubber ducky will be the fastest of them all! Registration for this 21 and over event includes one duck entry, registration gift, and exclusive drink specials at four pub partner locations. Drinks will be served at The Odd Soul beginning at 4:30 p.m., where you can also pick up your ducks and pub crawl armbands.
Venue: The Odd Soul
Date: October 4
Time: 4:30 p.m.
Admission: Registration Required
Contact: Click Here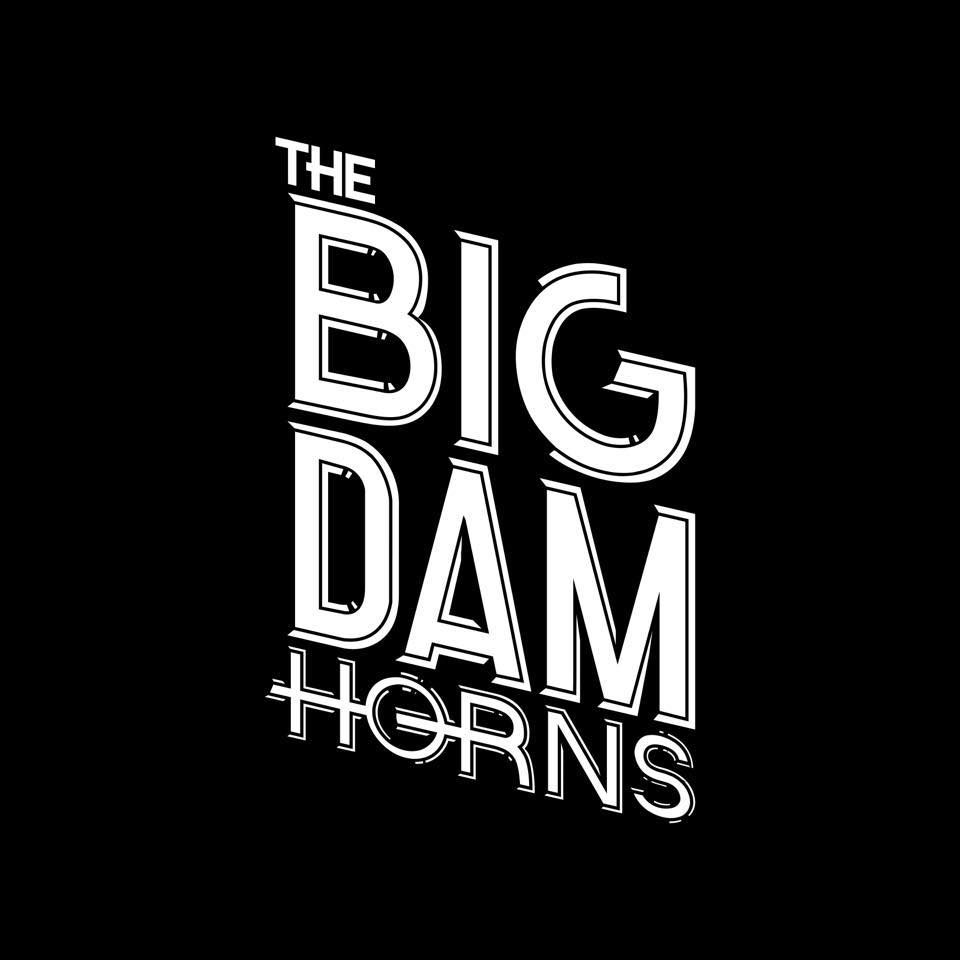 Big Dam Horns (El Dorado)
Are you interested in a horn band? Then you should head to El Dorado for the weekend and check it out. The Big Dam Horns consists of musicians from all around central and southwest Arkansas who met while attending Henderson State University in Arkadelphia. The Big Dam Horns are a modern-day mixture of New Orleans-style brass band and alternative rock band playing a wide range of music from the '60s to today all while adding their own flair.
The Big Dam Horns mostly transforms its pop, R&B and hip-hop cover songs into soul-stirring, bopping blasts of horn-infused music, bursting with jazz, soul and blues touches with a rock 'n' roll bedrock. "We want people to say, 'Wow, I can't believe they are playing that, and they are playing it very well,'" said tenor saxophonist Elliott Griffen. "We can play almost whatever we want because we have very talented writers here, and we're just trying to have some fun and play some good music." "I think what makes this band unique is there's really nothing else like it in the area," said trombone player Brandon Ellis. "There are plenty of good cover bands, plenty of good original bands, but you don't see horn bands [as cover bands]. Even though we are a cover band, our sound is unique, and the way we do our shows is pretty entertaining."
Venue: Griffin Restaurant
Date: October 6
Time: 9 p.m.
Admission: Click Here for Ticket Prices
Contact: Click Here