Even if you forget to wear green —  if you are in Arkansas this weekend you sure are lucky! There are several great events for your enjoyment. Celebrate St. Patrick's Day in Hot Springs, head to Conway for a Boat Expo, and sample all the chocolate rolls in Marshall.  There is so much to do as we roll into Spring Break week and the official start of spring. Have a lucky weekend!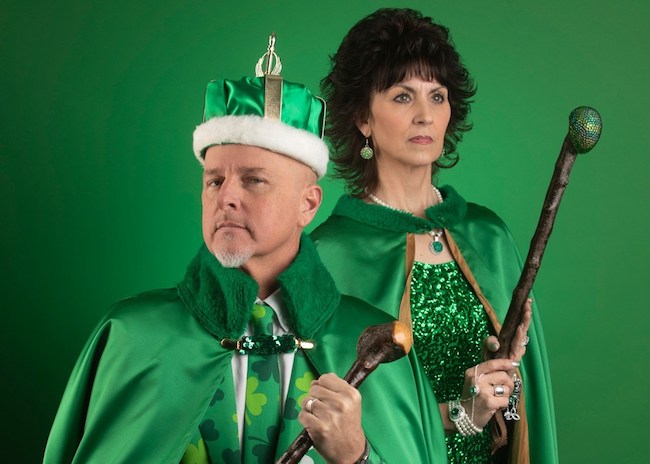 St. Patricks Day Pop-Up Pub, Parade, and Music  (Hot Springs)
Hot Springs is the place to be this weekend with several activities surrounding the First Ever 16th Annual World's Shortest St. Patrick's Day Parade® in Hot Springs. O'Kelley's Pub, the biggest inflatable Irish pub in the world, will stand ready to serve St. Patrick's Day revelers on the grassy area in front of the Hot Springs Convention Center on the corner of Malvern Avenue and Convention Boulevard. There will also be live music all weekend! Check out the schedule of events here.
Venue: on the corner of Malvern Avenue and Convention Boulevard
Date: March 15-March 17
Time: Click Here
Contact: Click Here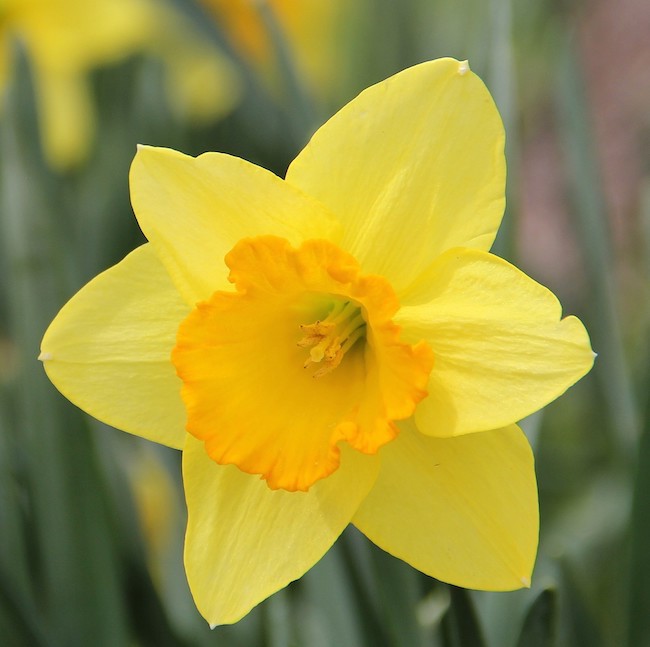 Jonquil Festival (Washington)
Create memories and celebrate a tradition at Historic Washington State Park. This three-day festival heralds the arrival of spring in Southwest Arkansas! Thousands of jonquils welcome craftspeople, entertainers, and visitors to the town of Historic Washington. Unique crafts and delicious foods are just part of the attractions. Tours of the park, historic homes, and museums are available at regular price.
Venue: Historic Washington State Park
Date: March 15
Time: 9 a.m.- 5 p.m.
Admission: Festival is Free, $5 Parking, Tours at Regular Price
Contact: Click Here

Arkansas Boat Expo and The Good Life Expo  (Conway)
Arkansas Boat Expo will feature the largest display of boats, watercraft, and water fun ever to be displayed in Arkansas within one location. TheGoodLifeExpo will run simultaneously and present the best of Outdoor Adventure — Fishing Supplies, RV's, ATV's, Kayaks, Side By Sides, Motorcycles, Clothing, Arkansas Event Destinations, and much more!
Venue: Conway Expo Center
Date: March 15-March 17
Time: Friday 12 p.m.-8 p.m.,  Saturday 9 a.m.-7 p.m., Sunday 10 a.m.-5 p .m.
Admission: Adults $9/Kids Free
Contact: Click Here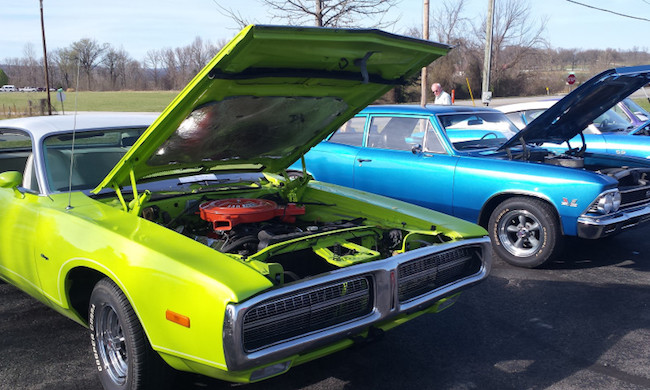 8th Annual Chocolate Roll Contest and Festival (Marshall)
Searcy County is the Chocolate Roll Capital of the World and Marshall High School hosts the annual chocolate roll contest and festival that celebrates the delicious pastry unique to Searcy County, Arkansas!  Bakers compete to see who is the Best Chocolate Roll Baker in the World! Activities include a classic car show, arts and crafts, entertainment, chocolate roll contest, and 5K Walk/Run.
Venue: 950 Highway 65 North, Marshall
Date: March 16
Time: Starts at 9 a.m.
Admission: Free attendance but for $5, a person can sample all chocolate roll entries and help determine the winner!
Contact: dtaylor@scsd.info or call 501-425-8362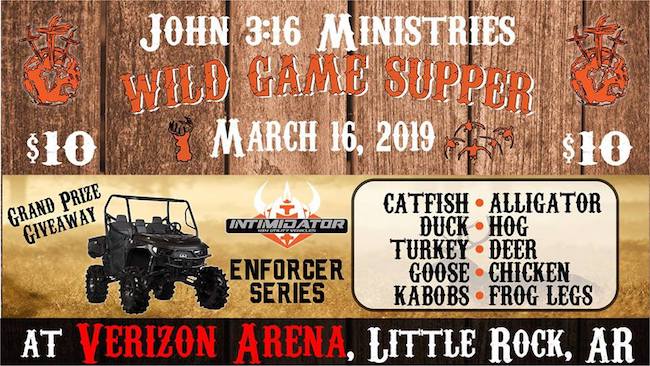 Wild Game Supper 2019 (Little Rock)
Head to Little Rock for the Wild Game Supper for the second year at Verizon Arena.  This year, Matt Gumm will be performing his Branson comedy act.  As always there will be games and bouncy houses for the kids along with a BB gun shoot, indoor aquarium, and much more.  Tickets are still only $10 for all the food and entertainment so make plans for a fantastic night of food, fellowship and fun!
Venue: Verizon Arena
Date: March 16
Time: 3 p.m. — 8 p.m.
Admission: $10
Contact: Click Here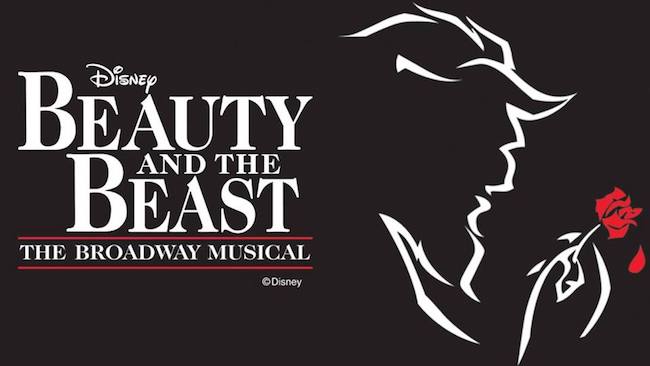 Beauty and the Beast (Jonesboro)
Head to Jonesboro to view this beloved Disney classic. The whole family will be singing and smiling for days!
Venue: The Foundation of Arts
Date: March 15
Time: 7:30
Admission: Varies-Tickets Required
Contact: Click Here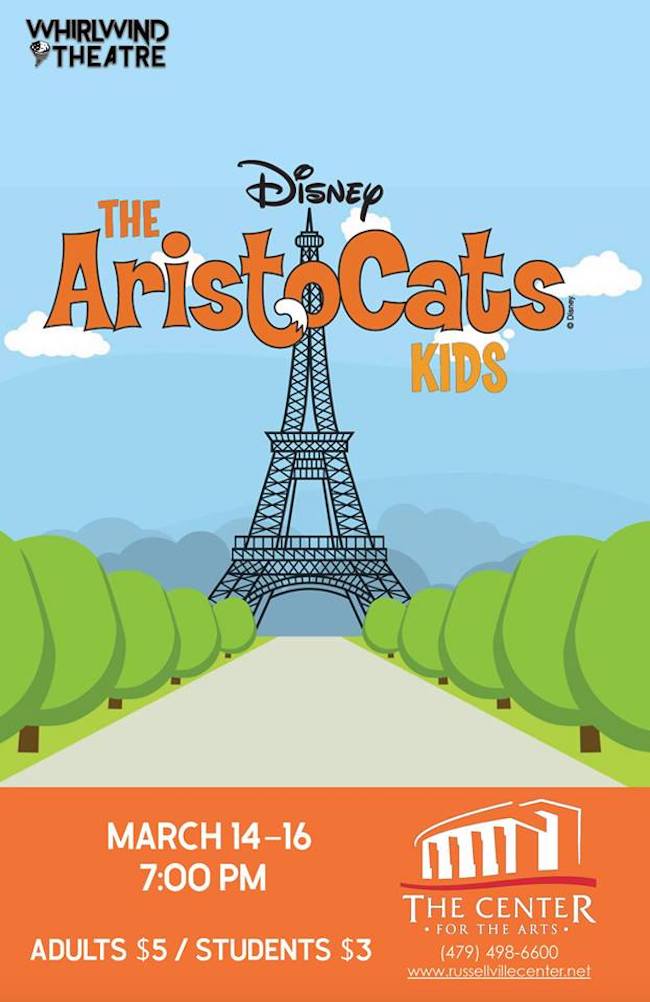 Whirlwind Theatre presents The Aristocats Kids (Russellville)
Based on the beloved Disney animated film, and featuring a jazzy, upbeat score, Disney's The Aristocats KIDS is a nonstop thrill ride of feline fun, complete with unbelievable twists and turns. In the heart of Paris, a kind and eccentric millionairess wills her entire estate to Duchess, her high-society cat, and her three little kittens. Laughs and adventure ensue as the greedy, bumbling butler pulls off the ultimate catnap caper. Now it's up to the rough-and-tumble alley cat, Thomas O'Malley, and his band of swingin' jazz cats to save the day.
Venue: The Center for the Arts
Date: March 15 and March 16
Time: 7 p .m.
Admission: Adults $5 / Students $3
Contact: Click Here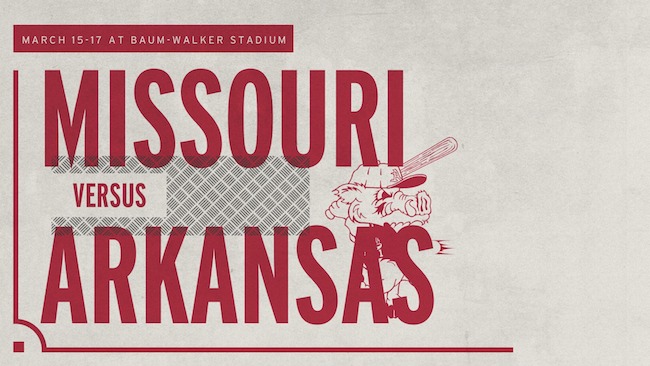 Razorback Baseball vs. Missouri (Fayetteville)
The Razorbacks take on the Missouri Tigers in a three-game weekend series at Baum-Walker Stadium. Friday is SEC opening night and free shirts Friday for the First 2000. Saturday is Military Appreciation Day. Sunday is St. Patrick's Day Pint Glass Giveaway Day for the first 2000.
Venue: Baum Stadium
Date: March 15-March 17
Time: Varies
Admission: Varies
Contact: Click Here