Don't let the mix of cold, rainy weather with teasing sunshine get you down. It's time for another Arkansas weekend! That means there is fun to be had and memories to be made. Check out the list below and start planning your weekend.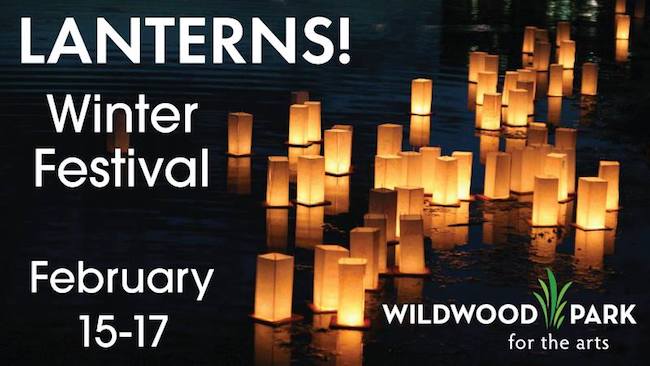 Lanterns! Winter Festival (Little Rock)
Wildwood's annual deep-winter festival celebrates the first full moon of the Lunar New Year. Held over three magical evenings, guests are transported to faraway lands and times as they stroll through the beautifully lit pathways of Wildwood's gardens. Cultural vistas feature live entertainment, food, drink, games and more throughout the Park's Butler Arboretum and inside the Lucy Lockett Cabe Festival Theatre.
Venue: Wildwood Park for the Arts
Date: February 15-17
Time: 6 p.m.- 10 p.m.
Admission: $12 adults/$7 children
Contact: Click Here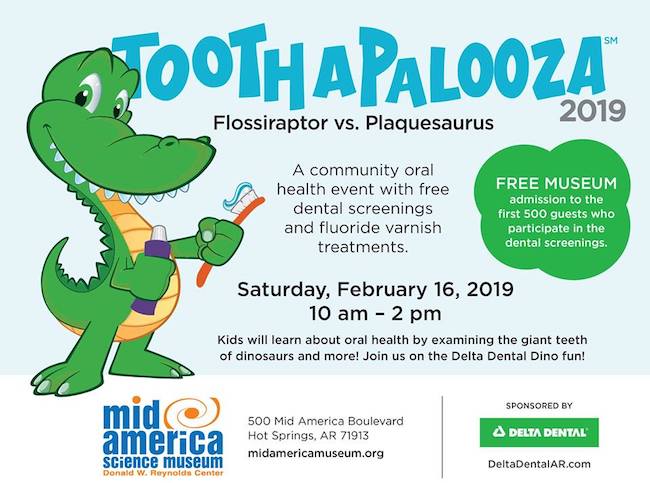 Toothapalooza (Hot Springs)
Visit the Mid-America Science Museum for FREE during Toothapalooza, a children's oral health event sponsored by Delta Dental of Arkansas, Arkansas Children's Hospital and Mid-America Science Museum. Museum admission is free for kids (and their families!) who participate in free dental screenings and fluoride varnish applications provided by local dental professionals from the Garland County Dental Society. Kids will also receive an oral health kit to take home.
Toothapalooza at the Mid-America Science Museum will teach children healthy mouth habits using some of the biggest teeth around — dinosaurs. Kids can participate in dental-related STEM activities like dinosaur toothpaste experiments, dinosaur skull examinations, brush-bots, owl pellet dissection and more. Watch the museum's very own Flossiraptor battle Plaquesaurus, plus there will be a special visit from the Delta Dental Tooth Fairy. Free admission and dental screenings are limited to the first 500 guests. Four guests per family, please.
Venue: Mid-America Science Museum
Date: February 16
Time: 10 a.m.- 2 p.m.
Admission: Free
Contact: Click Here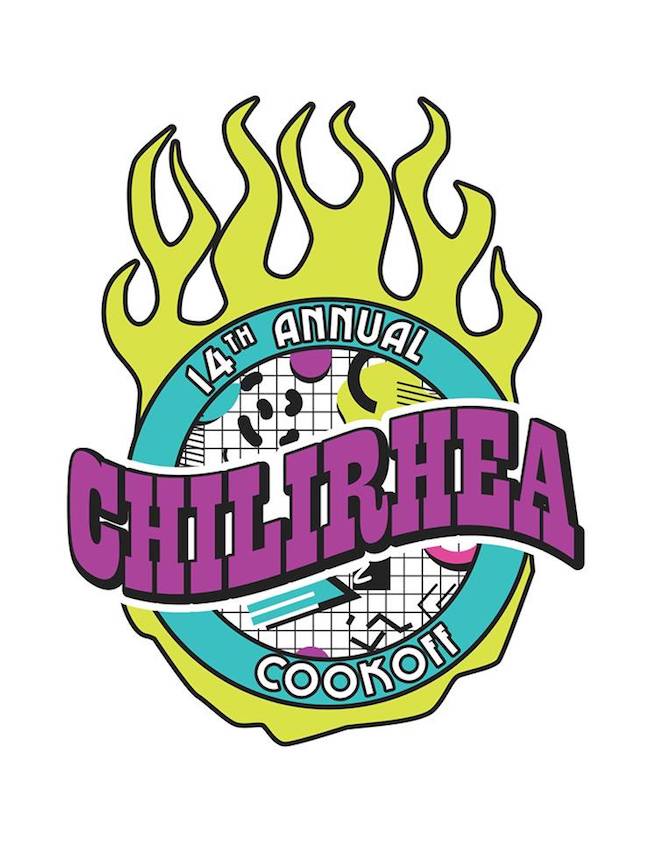 14th Annual Chilirhea Cookoff (Fayetteville)
This year's event will mark the 14th annual Chilirhea. The first event was in 2004 as an excuse for a close group of friends to reunite after college. They wanted an annual occasion that would bring them back together for a great time, no matter where careers or families took them. They decided to hold a chili cook-off and so "Chilirhea" began. The friends decided to host an amazing party but also create a tool to give back to the community of NWA. There were 250+ people at Pratt Place Barn, and over $6K was given to Alzheimer's research. The event continued to grow, and in 2017 they raised $100K and then topped it most recently with a total of $107K in 2018. 
Venue: Washington County Fairgrounds
Date: February 16
Time: 12 p.m.- 5 p.m.
Admission: $35-$40
Contact: Click Here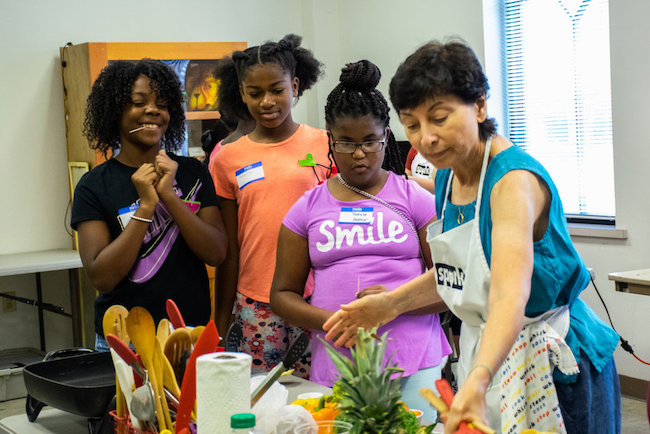 Kids Cook!™ Kitchen Chemistry Workshops (Pine Bluff)
Kids Cook! is a cooking school which promotes economically nutritious recipes for a foundation in healthy living. Three workshops will be lead by Faith Anaya on the third Saturday on Feb 16, March 16, April 20 from 2 — 4 p.m. at ASC. This workshop is for kids 10 and up. Build a foundation in cooking and eating right!
Venue: Arts & Science Center for Southeast Arkansas
Date: February 16
Time: 2 p.m.- 4 p.m.
Admission: $10 members/$15 non members
Contact: Click Here 

Lyle Lovett & John Hiatt (El Dorado)
Murphy Arts District will be hosting Lyle Lovett and John Hiatt, two of America's most admired singer-songwriters. They will be presenting an intimate acoustic evening in the First Financial Music Hall at the Griffin on Sunday, February 17 at 8 p.m.
Venue: First Financial Music Hall
Date: February 17
Time: 8 p.m.
Admission: Tickets Required-Prices Vary
Contact: Click Here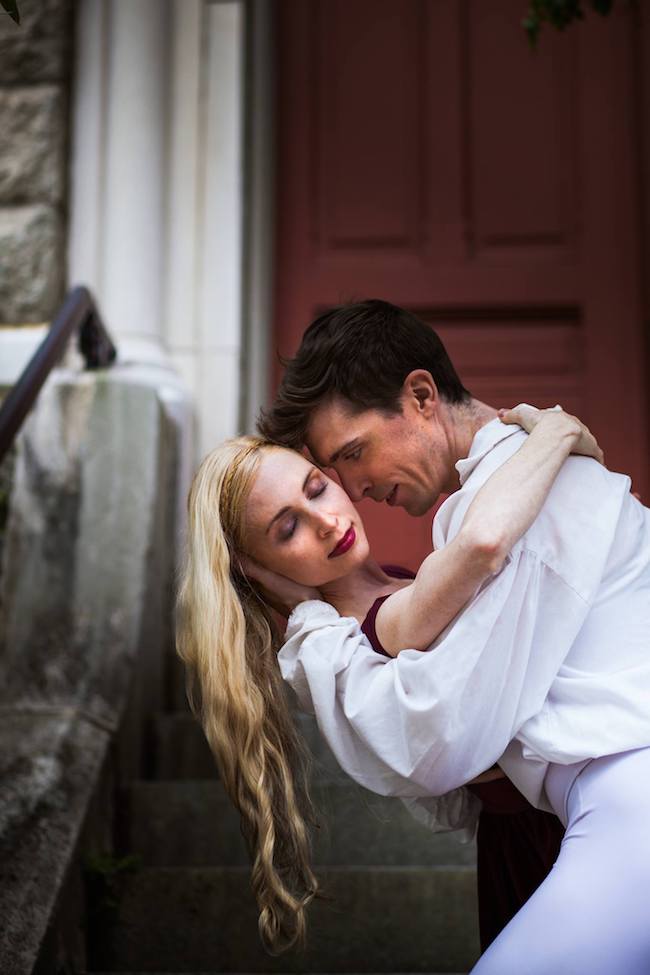 Ballet Arkansas Fire & Rain (North Little Rock)
Fire & Rain has something special for every interest! Combining the drama and precision of classical ballet with the power and athleticism of contemporary dance, Fire & Rain is the perfect storm. Make plans to attend the special Valentine's evening performance! What you'll see … a fiery Don Quixote suite, the beloved Romeo & Juliet balcony scene, and a world premiere tribute to the music of James Taylor.
Venue: 3000 West Scenic Drive
Date: February 14-17
Time: Thursday-Saturday 7 p.m., Sunday at 2 p.m.
Admission: Tickets Required ($15-$35)
Contact: Click Here
Frontier Day For Students (Washington)
Students will have the opportunity to experience the early 19th century way of life as the pioneers did.
Venue: Historic Washington State Park
Date: February 15
Time: 9:30 a.m.- 3 p.m.
Admission: $5.50
Contact: 870-983-2684
Header photo courtesy of Arkansas Parks and Tourism.