When your local library, museum or university host traveling, temporary and special exhibits, take note—two years ago, the University of Central Arkansas had William Shakespeare's rare and invaluable First Folio and accompanying exhibit on display, and we routinely see incredible art installations from Crystal Bridges. The exhibits on this list, which is by no means exhaustive, offer worthwhile opportunities the next few months to learn and experience history, science and art.
Art for the Sake of Art
Searcy: In July, the Searcy Public Library's foyer display will highlight works of the local China Painters Club, and in August the shelves will hold works of the White County Creative Writers.
Jonesboro:"Through a Child's Eyes" opens April 8 at the ASU Museum and will be on display throughout the month of April.
Bentonville: Several exhibits currently at Crystal Bridges will be concluding in coming weeks. "Not to Scale" will close April 9, "Soul of a Nation: Art in the Age of Black Power" will wrap up April 23, and the "All or Nothing" gallery featuring contrasting black and white works (tip: babies love it) will have its last day May 28. Meanwhile, "The Garden" will examine the garden experience beginning April 21 with pieces from the Crystal Bridges permanent collection, and "The Beyond: Georgia O'Keeffe & Contemporary Art" is coming May 26.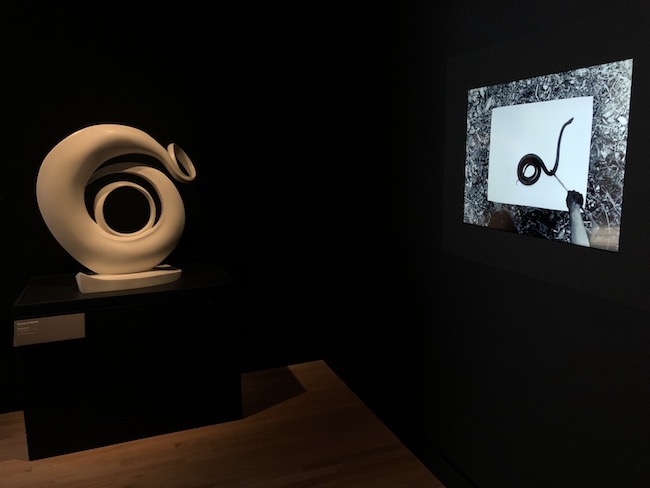 Fort Smith: The Main Library is displaying the artwork of students from Grace Academy during March and April, while Dewey's Café displays photographs from the travels of Van Buren resident Dianna Elkins. The Miller Library has an exhibit of Fort Smith artist Ryan Starkey's bold paintings.
Little Rock: "Delta Rediscovered," photographs of the White River Delta 1880-1924, is open through April 28 at the Butler Center for Arkansas Studies.
Arkansas: World War I and Japanese-American Internment
Conway: "The Great War: Life at Hendrix 1914-1918 and After" commemorates the 100th anniversary of World War I on the second floor rotunda of the library at Hendrix. The exhibit features campus newspapers, scholastic studies, pictures and writings of students at the time.
Jonesboro: "The Great War: Arkansas in World War I" will be at the Dean B. Ellis Library at Arkansas State University April 1-12; then in Camden at Camden High School April 19-25; Arkadelphia at the Clark County Library May 1-12; Cabot May 22-June 2 at the Cabot Public Library; and in Fort Smith at Mercy Outreach Center June 13-July 5.
Little Rock: Over 70,000 Arkansas served in World War I, and "War, Collections, Memory: The Great War in the Arkansas State Archives" will share memorabilia, artifacts, photographs and documents at the Arkansas State Capitol through August 30. Also sharing war artifacts, "On the Fields and in the Trenches: Relics of the First World War" will be on display at the Arkansas State Archives in Little Rock through the end of 2018.
"Arkansas and WWI" examines Arkansas' role in the war and will be displayed in the Underground Gallery of the Butler Center through March 31. Also at the Butler Center are two exhibits: "American Dream Deferred," art from Rohwer and Jerome detainees, is on display through June 24 along with an exhibit on internment camps schools, "Education in Exile: Student Experience at Rohwer Relocation Center," available through June 30.
Dinosaurs & Diamonds
Mountain Home: The Museum of Discovery's "Dinosaurs: Fossils Exposed" has been enjoying a warm reception at the Baxter County Library. The exhibit features six full-scale replicas of dinosaur skeletons, a paleontologist "dig box" for kids, and displays of dinosaur eggs and footprints. See it until May 6. It will travel next to Smackover, where it opens May 12 at the Arkansas Museum of Natural Resources for five months.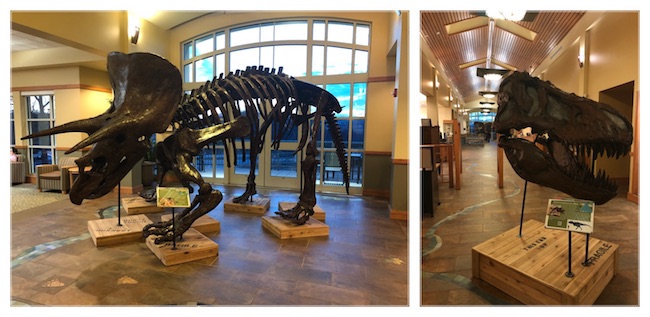 Jonesboro: The Craighead County Jonesboro Public Library is hosting "Arts and Crafts Fair: Prehistoric Paleo Park" on April 21 beginning at 10 am. This is a craft festival with a dinosaur theme!
Little Rock: "Diamonds" opens April 14 at the Museum of Discovery for six months.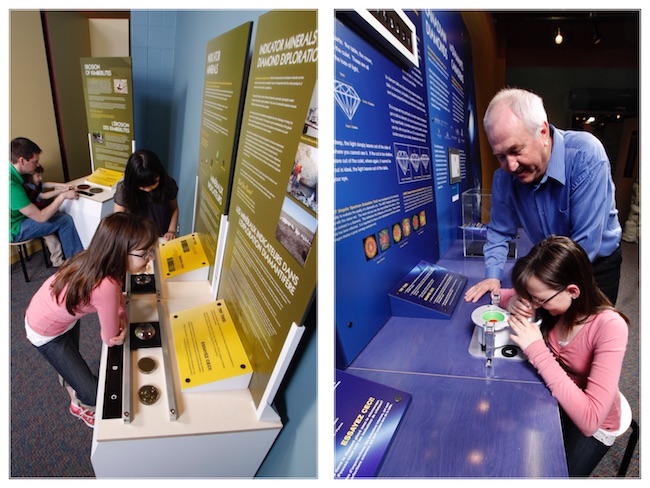 Photo Credit: Courtesy of the Museum of Discovery
Interactive & STEM Exhibits
Helena-West Helena: "Science on the Move" opens for three months beginning March 31 at Beech Crest Elementary School.
Jonesboro: The Arkansas State University Museum has a series of special exhibits and events, all free of charge: "Imaginate," which teaches children about friction, sound, stop-motion animation and aerodynamics, will close April 7. Next, to celebrate the April 8 opening of the art exhibit "Through a Child's Eyes," there will be a STEM activity day from 1-3 pm. "Magnificent Me," an examination of human body systems, opens May 5 for a six month run at the ASU Museum and the "Tinker Fest," an event that immerses creative thinkers in hands-on activities, will be held June 9 from 10 am-2 pm.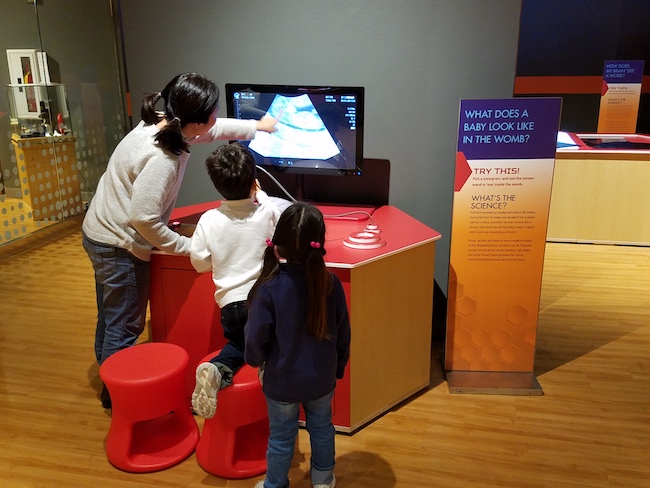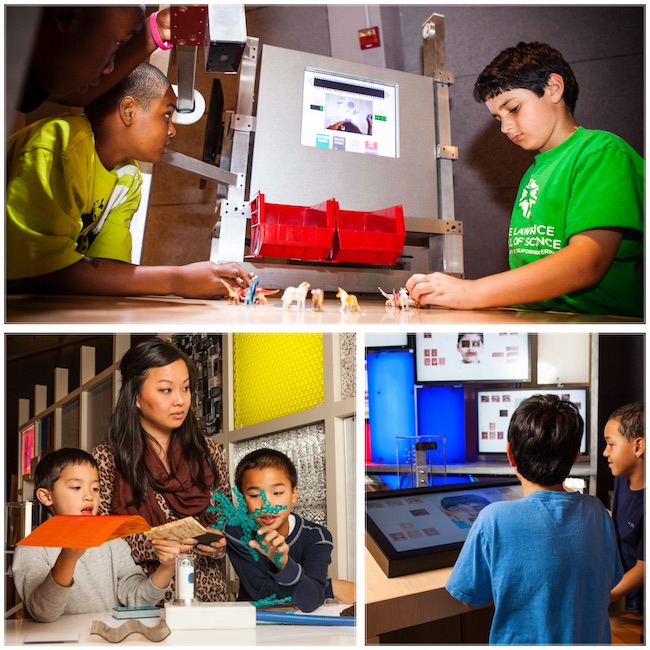 Photo Credit: Courtesy of the Museum of Discovery
Bentonville: "Tapes & Tunnels," an exhibit on loan from the Museum of Discovery, will be opening for five months at the Amazeum starting May 19.
Pine Bluff: April 21 "Imaginate" opens for six months at the Southeast Arkansas Center for Arts & Science.
Hot Springs: "How People Make Things," inspired by the Mister Rogers' factory tours, opens April 28 at the Mid-America Science Museum.