It's Super Bowl weekend! We hope you have your game day recipes ready. You should also check out the St. Jude's fundraiser super bowl party in Jonesboro. But, before the big game Sunday, there is still plenty to do in Arkansas! Are you interested in the chance at making your appearance on a TV show or about learning to cook with your Dutch oven? There will also be chocolate, beer, running, and live performances. The hard choice will be trying to decide in what part of the state to hang out!
Casting for HBO's Award-Winning Series- True Detective, Season 3  (Little Rock)
The HBO series will be filmed here in Arkansas. If you are interested in being cast, check it out! Actors, background actors, stand-ins and photo-doubles will be cast for the show which will begin filming in multiple locations in Northwest Arkansas. Shooting will begin in February and will continue through the end of June. The new season will tell the story of a macabre crime in the heart of the Ozarks. The cast includes Oscar winner Mahershala Ali ("Moonlight"), Carmen Ejogo ("Selma"), and Stephen Dorff ("Star").
Casting Information and Guidelines: Click Here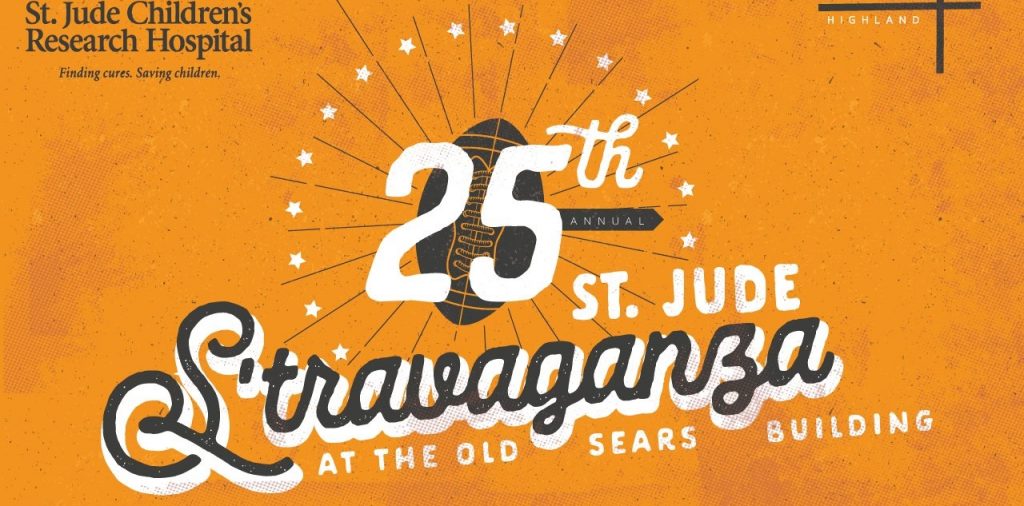 St. Jude S'travaganza (Jonesboro)
The St. Jude S'travaganza is the largest St. Jude Children's Research Hospital fundraiser in Arkansas.  There will be 50 flat screen TVs to broadcast the Super Bowl, and fantastic food will be served, including ribs, smoked chicken, shrimp, crawfish, dessert and drinks.  A ticket gets you a great view of the big game on 50 large, flat screen TVs, fantastic food, and the incredible feeling of knowing you are helping children in their fight against cancer.
Venue: Former Sears Store (1901 S. Caraway Road)
Date: February 4th
Time: Doors open at 3:30 p.m.
Admission: Varies
Contact: Click Here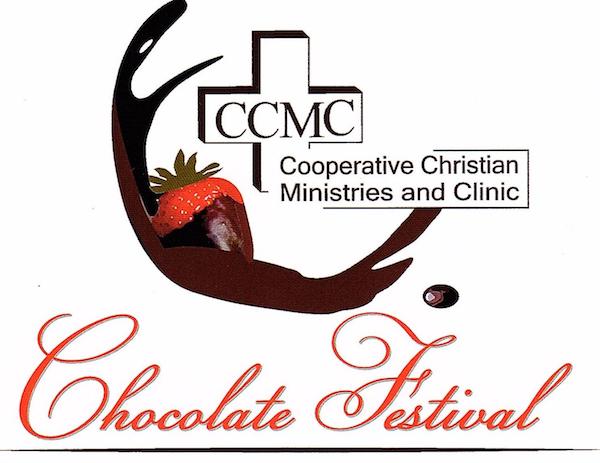 14th Annual Chocolate Festival (Hot Springs)
Head to Hot Springs for a decadent day of chocolate at one of the tastiest fundraisers in town! That's right, eat chocolate for charity! This year is the 14th annual Chocolate Festival, hosted by the Embassy Suites and benefits the Cooperative Christian Ministries and Clinic. Come bid on great items at the silent auction and enjoy live entertainment all while supporting a worthwhile cause.
Venue: Embassy Suites Hot Springs Hotel & Spa
Date: February 4th
Time: 1:00 p.m.- 3:00 p.m.
Admission: $15 in advance, $20 at the door
Contact: Click Here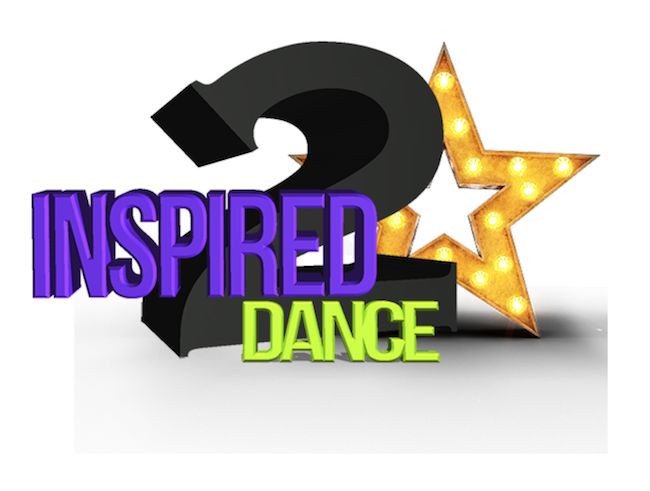 Inspired 2 Dance Competition & Showcase (Hot Springs)
Celebrate the life of those touched by cancer with a special showcase. Performers get to share who has inspired them to dance with a special dedication just before they compete. Each studio is to submit the name of the person/persons and a short insert of their story. These performances are pre-selected by the event executive producer. The heart of this event is giving back to those who have given inspiration as they fight or have fought their battle with cancer. Visit the website for more information.
Venue: Hot Springs Convention Center
Date: February 3
Time: Competition starts at 9:00 a.m.- Awards begin at 6:30 p.m.
Admission: FREE- The event is open to the public all day
Contact: Click Here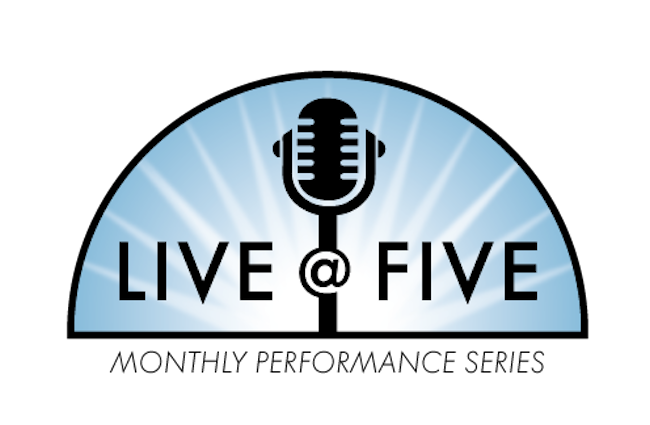 Live@5 Featuring UAPB Jazz Ensemble (Pine Bluff)
Live jazz, blues, and rock & roll 5-7 p.m. the first Friday of each month! This event is for guests 21 or older.
Venue: Arts & Science Center for Southeast Arkansas
Date: February 2nd
Time: 5:00 p.m.- 7:00 p.m.
Admission; $5 members, $10 non-members
Contact: Click Here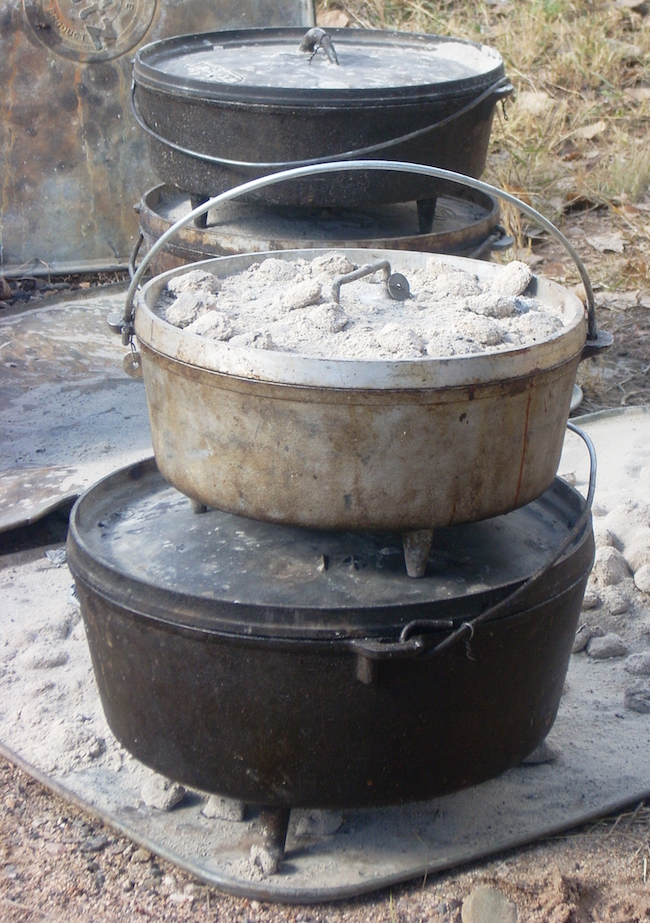 Dutch Oven Cooking Workshop (Little Rock)
Ever noticed that all food tastes better around a fire? Here is your chance to learn to cook tasty meals in the great outdoors and discover the secrets of successful Dutch oven cooking. Advance registration and payment required.
Venue: Pinnacle Mountain State Park Visitor Center
Date: February 3rd
Time: 10:00 a.m.- 2:00 p.m.
Admission: $15 per person
Contact: 501-868-5806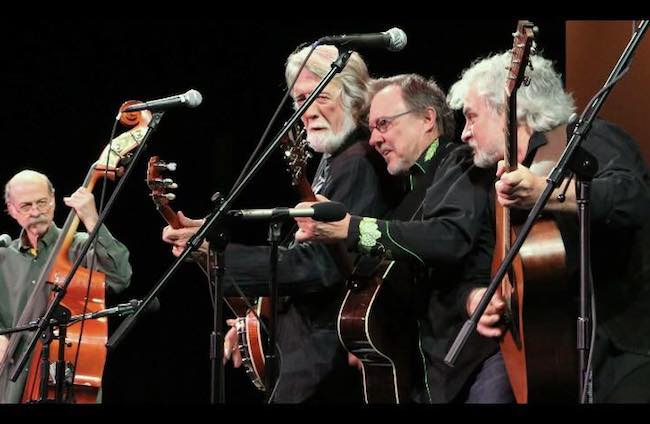 John McEuen & Friends: Will the Circle Be Unbroken (Hot Springs)
John McEuen has assembled a unique cast to share the music and memories of the landmark Will the Circle Be Unbroken album and the Nitty Gritty Dirt Band's incredible career. A multi-media show with archival photographs, film, Circle session photos, narrative and music of early NGDB (including 8mm footage from 1967) takes us on their incredible journey – all interwoven with Dirt Band favorites, hot bluegrass, rarely heard NGDB early classics, Carter Family music.
Venue: Hot Springs Village (1101 Desoto Blvd)
Date: February 4th
Time: 6:00 p.m.
Admission: Varies
Contact: Click here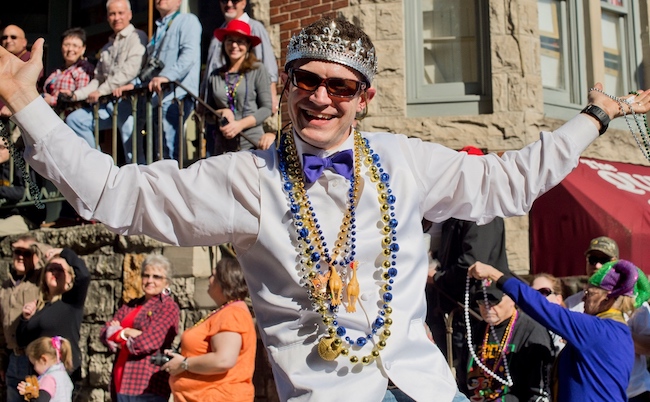 Mardi Gras Celebration (Eureka Springs)
Celebrate Mardi Gras Eureka Springs-style during this annual month-long festival, the largest of its kind in Arkansas! The 2018 Eureka Springs Mardi Gras Extravaganza promises fun and revelry with costume balls, parades, Cajun food, coffee and beignets, umbrella decorating and more. The theme for this year's festival is Pirates of the Caribbean, so break out your colorful swashbuckling attire and get ready for an amazingly good time. Laissez Les Bon Temps Rouler à Eureka Springs! There are three events going on this weekend for the festival!
Click each one for details on the Eureka Gras events this weekend.
Coronation Ball
Venue: Inn of the Ozarks Convention Center
Date: February 2nd
Time: 6:00 p.m.
Admission: $37.50/ ticket
Contact: Click Here
Eureka Gras Night Parade
Venue: Downtown Eureka
Date: February 3rd
Time: 6:00 p.m.
Admission: FREE
Contact: Click Here
Black Light Ball
Venue: Chelsea's Corner Cafe and Bar
Date: February 3rd
Time: 7:00 p.m.
Admission: $30
Contact: Click Here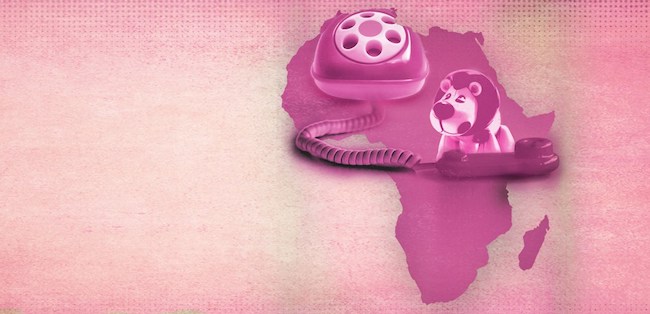 The Call (Arkansas Repertory Theater- Little Rock)
Annie and Peter are a childless couple in their late 30s who have decided to adopt a baby from Africa. But when they receive some surprising news about their potential bundle of joy, anxiety and doubt threaten to tear their world apart. Middle-class cultural sensibilities and global divisions come crashing in on their comfortable existence as they are forced to confront their own preconceived notions about what makes a family a family.
Venue: Arkansas Repertory Theater
Date: The Call will be playing until February 11th
Time: Varies
Admission: Varies
Contact: Click here for tickets and schedule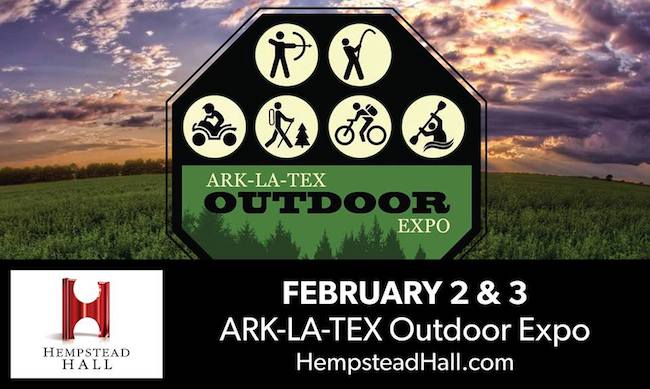 Ark-La-Tex Outdoor Expo (Hope)
Experience over 20 vendors and educational exhibits at Hempstead Hall. Participating vendors will have boats, all-terrain vehicles, duck and turkey calls, cabin lamps, leather goods, fishing lures, knives, lawn mowers, and even jewelry for those who enjoy the great outdoors.
Venue: Hempstead Hall
Date: February 2nd and February 3rd
Time: (February 2nd 12:00 p.m.- 8:00 p.m.) February 3rd 10:00 a.m.- 6:00 p.m.)
Admission: EXPO Tickets are only $3.00. 38 Special will perform on Friday, Feb 2 at 7:30 p.m. Expo Admission is free if you have a concert ticket to the 38 SPECIAL concert. 38 SPECIAL tickets are on sale now for $20, $40, $45, $60, and $75
Contact and Tickets: Click Here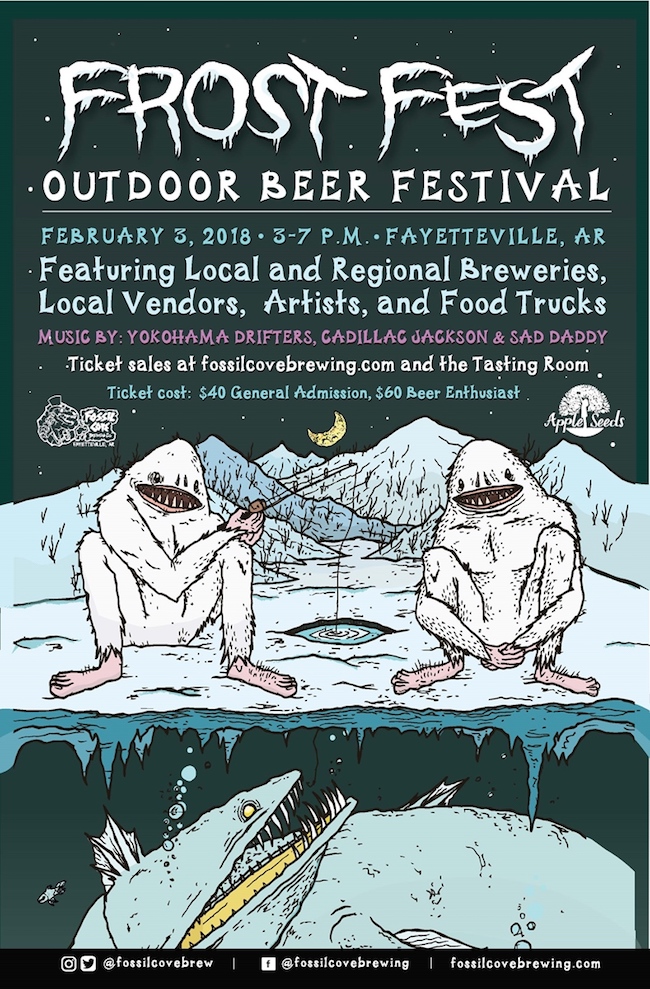 Frost Fest Outdoor Beer Festival (Fayetteville)
Frost Fest is Arkansas' premier winter beer festival. In 2017, 38 breweries from eight states poured samples for 2,000+ beers lovers while raising $10,000 for local non-profits. We're continuing the tradition of Craft Beer and community with over 40 favorite breweries from across the region. Spend the day enjoying craft beer, live music, food trucks, live art and local vendors. Brewery representatives will be onsite pouring samples and discussing their products. Tickets include event entry, a commemorative tasting glass for brewery samples, access to food trucks, live art and vendors. This is a rain, snow, ice or shine event. No refunds. Must be 21+ to attend.
Venue: 2463 N. McConnell Ave
Date: February 3rd
Time: 3:00 p.m. – 7:00 p.m.
Admission: $40 general admission, $60 beer enthusiast ticket, $10 designated driver, $20 group bike ride
Contact: Click Here

McGehee Men's Club Annual Oyster Supper (McGehee)
Are you looking for something yummy to eat this weekend? Swing by the annual oyster supper in McGehee. Supper features fried and raw oysters, fish, French fries and Italian salad.
Venue: McGehee Men's Club Community Center
Date: February 2nd
Time: 5:00 p.m. – 10:00 p.m.
Admission: $25
Contact: Cindy Smith 870-222-8526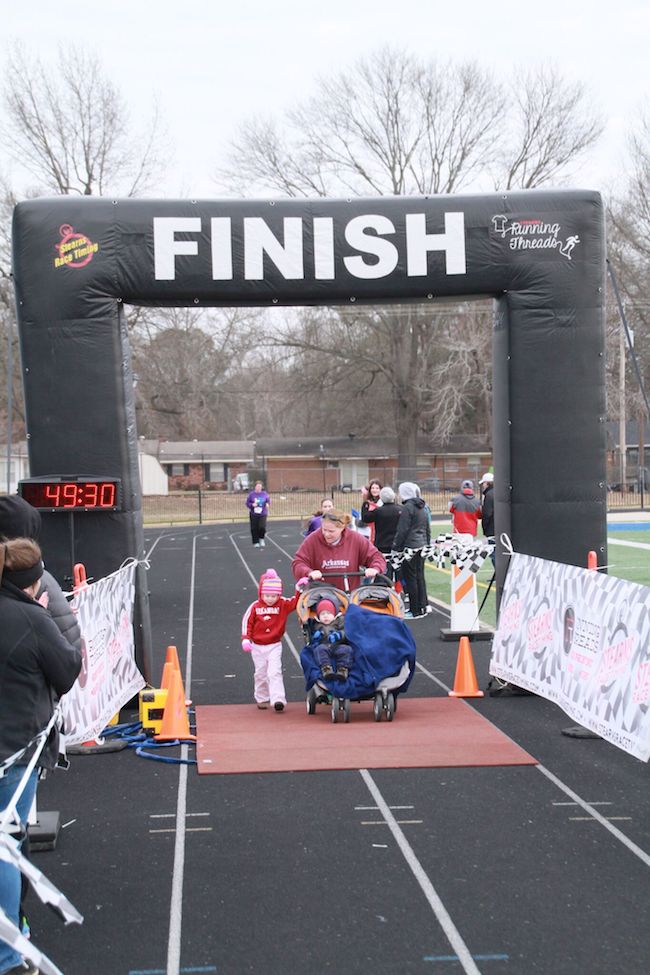 Freezin for a Reason (Conway)
Freezin for a Reason is for runners and walkers of all abilities. They offer a 10K, 5K, and the Lap for life for families and their children to take one lap around the track to honor all those past and present patients of Arkansas Children's Hospital. Children and strollers are welcome at all events. There will also have free food and lots of free fun kid's activities like bounce houses, face painting, games, and more.
Venue: Conway High School West Campus
Date: February 3rd
Time: 9:00 a.m.
Admission: Varies depending on race choice
Contact and Entry Fees: Click Here