"I'm so glad I live in a world where there are Octobers." – L.M. Montgomery, Anne of Green Gables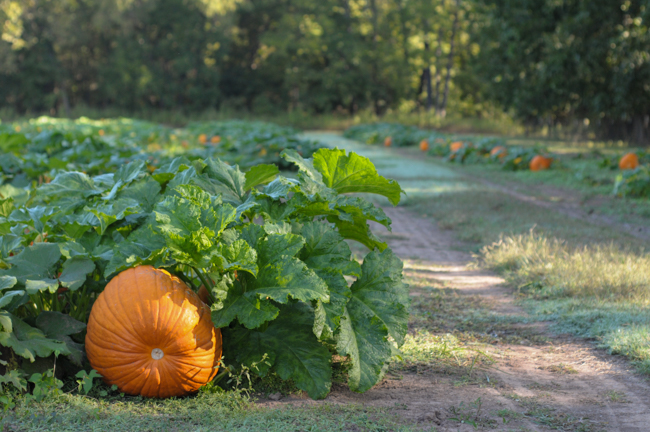 I am typically a purist when it comes to the written word, but I think as Arkansans we can all agree that an accurate addition to this famous quote from Anne of Green Gables could (and should) read, "I'm so glad I live in a world where there are Octobers in Arkansas." There really is nothing quite like the rolling hills of the Natural State as the trees start to turn. A new world begins to unfurl in this state we love, and those loving feelings we have for fall start to kick into overdrive.
In addition to the standard fall necessities – jeans, flannel, Razorback football paraphernalia, mums and (for some) a few hundred pumpkin spice lattes – there is a much-cherished tradition of visiting a local pumpkin patch or apple orchard. Besides being a fantastic photo-op for families, agritourism is a great way to support the producers in our state. Giving back to the community AND having great family photos – it really is a win-win situation.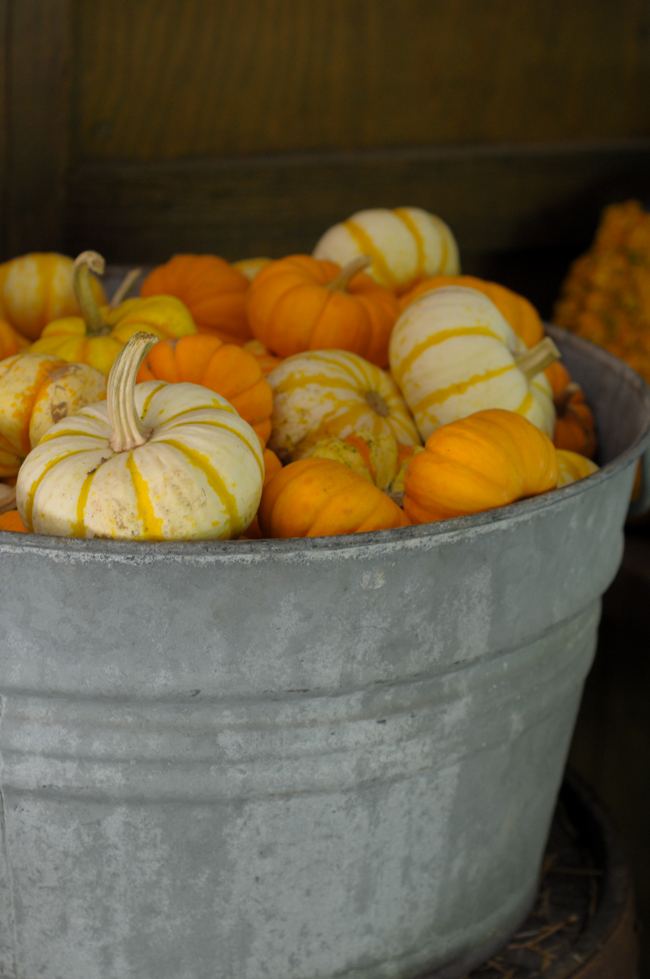 While decorating with pumpkins and making a stellar apple pie are always good ideas, I like the idea of a challenge. I also like the idea of using my Crock-Pot anytime I can, and that's where the pumpkin and apple butter recipes below originated. It is hard work to wash and prep pumpkins and apples, but the end result is so decadent and delicious that it is certainly worth the effort. A bonus? These recipes are enough to feed an army, and since sharing is caring you now have the opportunity to share the fall love with your family and friends.
Below you will find two delicious recipes and a list of wonderful pumpkin patches and apple orchards to visit. While the list is not all-inclusive, these locations come highly recommended; however, unlisted recommendations are always welcome in the comments!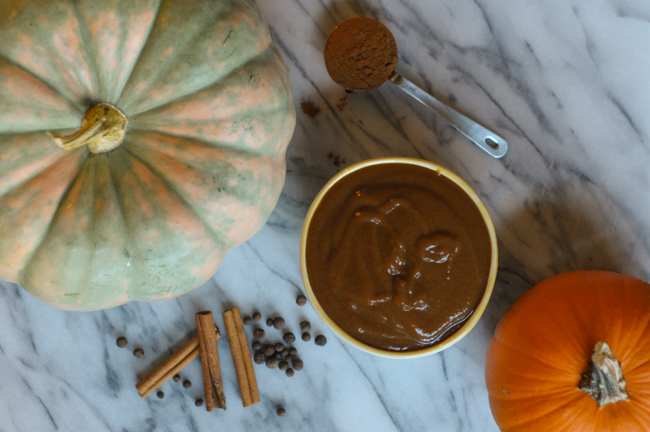 Recipes, post, and photography by Arkansas food writer and blogger Heather Disarro of Heathersdish.com

CROCKPOT PUMPKIN BUTTER
Makes approximately 16 cups (depending on the size of the pumpkin)
Ingredients:
1 large Cinderella pumpkin (see notes)
4 cups brown sugar
2 tablespoons pumpkin pie spice
2 tablespoons ground cinnamon
1/4 cup coconut oil
1/4 cup maple syrup OR honey
1/2 teaspoon salt
2 tablespoons lemon juice
Directions:
Preheat oven to 400.
Wash and dry the pumpkin.
Carefully cut the pumpkin into wedges that are about 3-4 inches thick and remove the seeds.
Place the wedges on two large baking sheets, skin side down.
Roast at 400 for 45-75 minutes until the thickest part is extremely fork tender.
Let cool completely.
When the pumpkin is cool, remove the flesh from the skin and discard the skin.
Working in batches puree the pumpkin flesh until smooth.
Pour the pumpkin puree into a large crockpot.
Add the sugar, pumpkin pie spice, ground cinnamon, coconut oil, maple syrup, salt and lemon juice.
Whisk until combined.
Cook on low for 12-16 hours, stirring occasionally, until thick.
Refrigerate completely.
Can as needed.
You can also store it in the freezer in an airtight container or plastic bag, then thaw as needed.
Notes: It is key to try and use fresh pumpkin as the water content is part of what helps the cooking process. Aim for about 15-16 cups of pumpkin puree.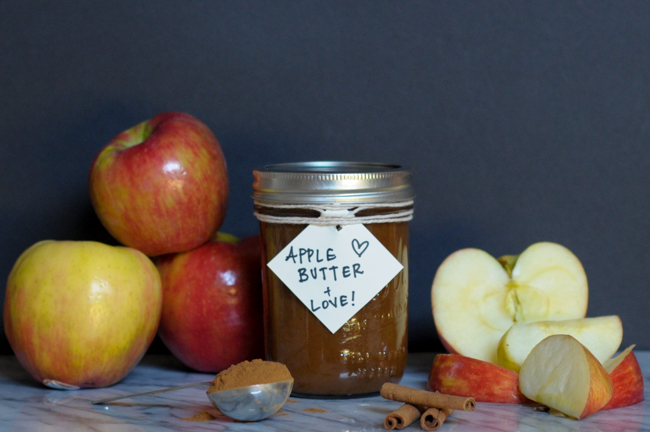 CROCKPOT APPLE BUTTER
Makes approximately 8 cups
Ingredients:
20-24 apples (good varieties are Granny Smith, Honeycrisp or Arkansas Black), peeled and roughly chopped
3 cups brown sugar
2 tablespoons ground cinnamon
1 tablespoon lemon juice
1/2 teaspoon salt
Directions:
Combine the apples, brown sugar, cinnamon, lemon juice and salt in a crockpot.
Cook on low for 9-12 hours, stirring occasionally, until the apples are falling apart and the mixture is syrupy.
Using a whisk, whisk vigorously until smooth.
Cook uncovered on high for 1-1/2 to 2 more hours, stirring occasionally.
Turn off the crockpot and allow the butter to cool at room temperature in the crock.
Store or can as needed.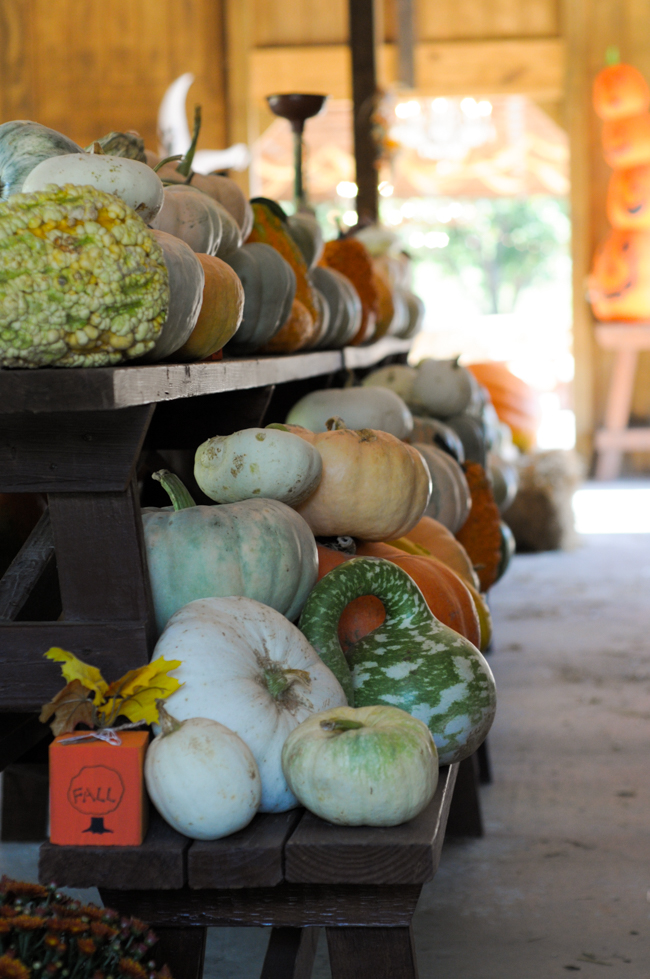 GREAT ARKANSAS PUMPKIN PATCHES AND APPLE ORCHARDS TO VISIT
PUMPKINS
Schaefers Corn Maze (Mayflower)
Bobrook Farms (Roland)
Willow Springs Market Garden (Little Rock)
Suzanne's Fruit Farm (Hampton)
Hardin Farms (Scott)
McGarrah Farms (Pea Ridge)
Cox Berry Farm and Nursery (Clarksville)
Drewry Farm and Orchards (Dover)
Mountain Home Berry Farm (Mountain Home)
Peebles Farm (Augusta)
Arkansas Frontier (Quitman)
Family Farm Fall Harvest and Pumpkin Patch (Malvern)
Garner Homestead Family Farm (Lonsdale)
Hicks Family Farms (Lonoke)
Holland Bottom Farm (Cabot)
Mary's Place Pumpkin Patch (Bryant)
Motley's Pumpkin Patch (Little Rock)
Pumpkin Hollow (Piggot)
Roseberry Farms (Beon)
Scott Pumpkin Patch (Scott)
APPLES
Collins Round Mountain Orchard (Conway)
Cox Berry Farm and Nursery (Clarksville)
Drewry Farm and Orchards (Dover)
Cadron Crest Orchard (Guy)