Walk through the front door of Little Rock's Arkansas Heart Hospital, turn left, head through the lobby, make one more right, and you'll run smack dab into the cafeteria named Coby's. It's a pretty standard hospital cafeteria with a salad bar, a place to grab prepared sweets, and a food line serving dishes typically found in such a setting. But on Mondays, Wednesdays and Fridays from 11 a.m.-2 p.m., the kitchen staff, led by the restaurant's namesake and Executive Chef Coby Smith, serves up authentic ramen at $5 a bowl.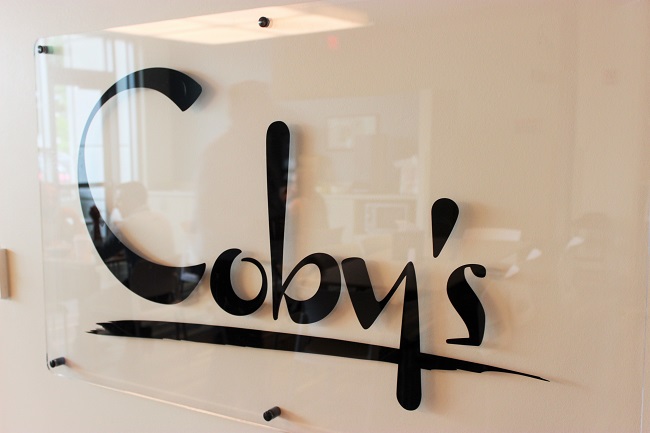 They started serving ramen in March 2016, and within months, their creative spin on a classic dish turned the hospital into one of the more popular lunch spots in town. The combination of taste and value was just too good to ignore.
"We began a massive lobby renovation in the summer of 2016. This included renovating the café as well. Dr. Murphy, owner of the hospital, is a huge fan of Japanese culture and food. We had discussed his love of ramen in the past. We were having a meeting regarding the renovation and after the meeting, he asked to see me in his office. At this point, he asked if I had a passport, which I did. He wanted me to taste authentic Japanese ramen. A week later, I was headed to Tokyo where I spent the week eating at every ramen restaurant possible. I went everywhere from fancy ramen shops to small ramen shops in the subway. Once I returned, I had a baseline to start working with and began testing stocks and sourcing the needed items that would be required to bring Japanese ramen to the Arkansas Heart Hospital," says Smith.
The rest, as they say, is history.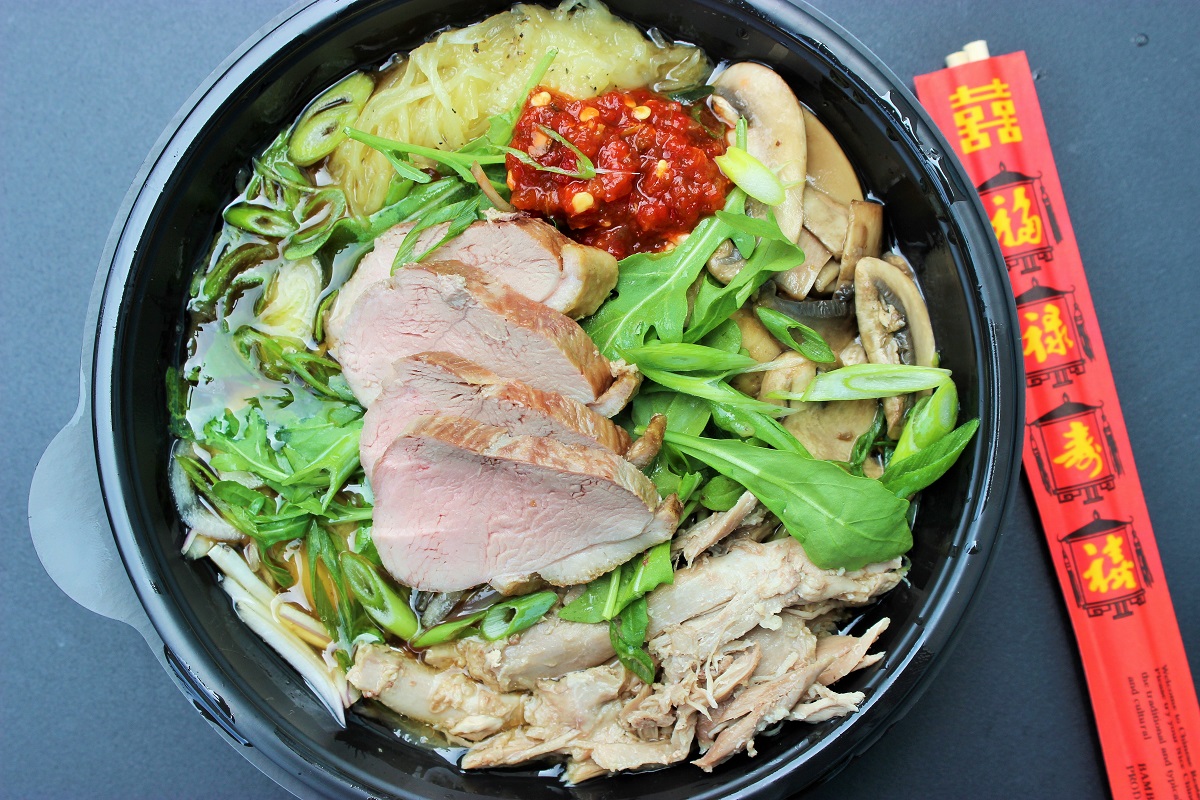 Bowls start out with a pork-based broth and a packet of ramen noodles. The broth is comprised of roasted bones, onions, ginger and various other ingredients. The rich, flavorful broth is outstanding in its own right. But what makes the ramen so popular is the numerous rotating ingredients included in each bowl. Selected proteins like house-cured pork belly, roasted pork loin, beef short ribs, seared tuna, crawfish, smoked sausage, spicy shrimp, pulled pork, beef tenderloin, flank steak, and seared scallops are paired with items like soy-marinated eggs, poached eggs, cilantro, green onions and pickled onions.
Each day is different and the ingredients are always a surprise. But this unknown element doesn't seem to be holding many folks back from visiting.
Says Smith, "We have had thousands of people come to the Arkansas Heart Hospital just to have our ramen, people that had never heard about the Arkansas Heart Hospital. We have some guests that never miss a day, new guests in every day, and even people who drive from downtown and will pick six or eight bowls to take back to co-workers."
Even though the response has been tremendous, don't ever expect to see ramen on the menu five days a week. "We have so many other responsibilities other than our ramen. Patient dining is our No. 1 responsibility. We also do in-house catering, our other café offerings, and we do many special events such as the Festival of Wines, in which the Arkansas Heart Hospital is the chief sponsor," says Smith.
That's quite all right. Too much of a good thing can spoil folks.
Contact Information
1701 S. Shackleford Road
Little Rock, Arkansas
501-219-7000