In Little Rock, it seems as if a great sandwich is never more than a stone's throw away. The Garden at Jimmy's Serious Sandwiches, hot chicken at South on Main, banh mi at Mike's Café, turkey melt at Burge's, marinated tofu banh mi at Flyway Brewing, and muffuletta at The Fade Rose are just a few of the wonderful options found around town.
Ever had the fried shrimp po-boy at Maddie's Place or The Cuban at The Pantry? They are not to be missed.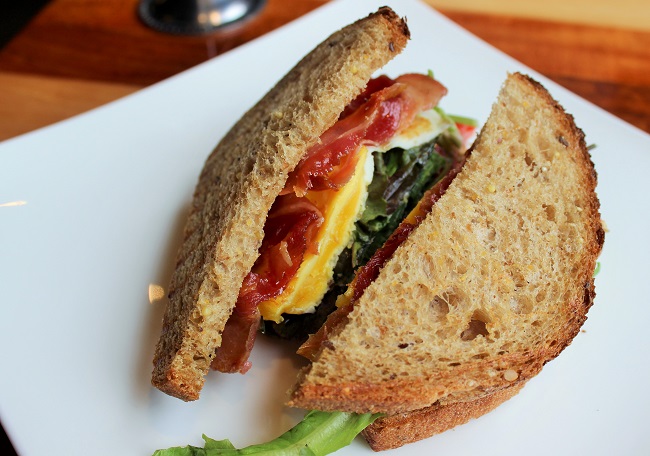 And while the choices are plentiful, you'd be hard-pressed to find a restaurant that does as many sandwiches as well as Boulevard Bread Company. Although Boulevard has various locations throughout Little Rock, my favorite spot to grab a sandwich is at N. Grant in The Heights, specifically, during the breakfast service. 
You can never go wrong with either the Breakfast Sandwich, a delicious offering served on toasted 8-grain bread with crispy pancetta, lettuce, tomato, aioli, and a fried egg or the bialy with cream cheese, smoked salmon, capers, mixed greens, tomato, and red onion. If you're a lover of all things smoked salmon, like me, the latter is a must-order.
Boulevard also has a wide variety of deli sandwiches on its daily menu, including the Ham and Swiss, Traditional Pastrami, Smoked Turkey, Vegan Hummus, and Porchetta. The pastrami sandwich, which comes with Swiss, organic field greens, tomato, pickle, and Dijon on rye sourdough, is one of the very few of its kind that you'll find in Little Rock.
In the mood for something grilled?
Boulevard has a nice selection of paninis, like the Rustico, Tuna Mediterraneo, Caprese, and Goat Cheese and Pepperonata.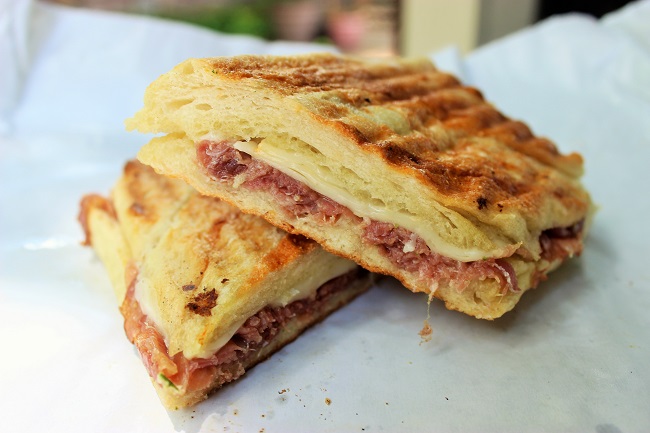 There are even several sandwiches on the Boulevard Bistro's (1920 N. Grant) dinnertime menu. The Grilled Grass Roots Farm Chicken Sandwich features a locally-raised protein and the Pastrami Rueben, with its inclusion of kraut and Russian dressing, is a slight variation on the lunch service sandwich. I recently tried out Boulevard's Banh Mi with house-made sausage and was very impressed with this delightful spin on a Vietnamese classic. It doesn't hurt that the hoagie roll used for the banh mi is also made in-house.
Did I mention Boulevard Bread Company also has soups, salads, and a variety of breads and pastries, along with various deli meats and cheeses (at Heights location)? Oh, and they also serve one of the best cups of coffee in town.
But delving into these things is probably a post for another day. For now, we'll stick to the sandwiches.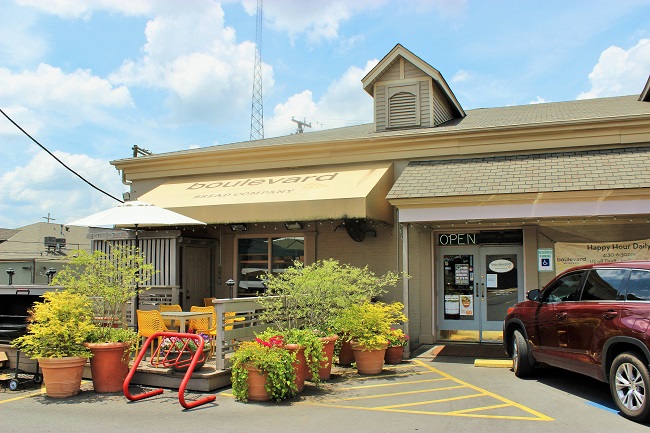 Boulevard Bread Company locations throughout Little Rock:
Heights Market
1920 N. Grant St.
501-663-5951
Hours: Monday-Saturday 7 a.m.-7 p.m.; Sunday 8 a.m.-2 p.m.
Heights Bistro
1920 N. Grant St.
501-663-5949
Hours: Monday 7 a.m.-7 p.m.; Tuesday & Wednesday 7 a.m.-9 p.m.; Thursday-Saturday 7 a.m.-10 p.m.; Sunday 8 a.m.-2 p.m.
SOMA
1417 S. Main St.
501-375-5100
Hours: Monday-Saturday 7 a.m.-3 p.m.
UAMS
500 Hooper St.
501-320-7080
Hours: Monday-Friday 7 a.m.-2 p.m.
Baptist Hospital
9601 Baptist Health Dr.
501-217-4025
Hours: Monday-Friday 7:30 a.m.-5 p.m.; Saturday 8:30 a.m.-4 p.m.